Art by Madeline Duvall
Food is a cornerstone of culture. When it comes to defining the foods of American culture, there are distinct cuisines and food options that vary from one part of the country to another. We left the comforts of Los Angeles' taco trucks and In-N-Out burgers to spend this spring semester in our nation's capitol, Washington D.C, for Pepperdine's study abroad program. Here's our take on how two multi-cultural, global hubs differ in their grub.

What D.C. has to offer:
If anyone can understand the need for easy access to a wide variety of food options, Pepperdine students living on the Malibu campus without a car would be the first. LA offers some of the best food options that are open late; but it's not always worth the drive. Sometimes it takes asking all your friends who have a car just to take you across the street to Chipotle.
In D.C., you can almost always find a public square lined up with food trucks one after the other. Food trucks are catered to businesses for their employees to have plenty of options right outside their building. The convenience and options for lunch should be considered when deciding on a job offer.
Coffee shops are all around the city, sometimes up to four on the same block. The abundance of coffee shops only speaks to the needed space to meet with potential employers or business partners. With networking engrained into the daily lives of D.C. residents, coffee shops also serve as a place to get to know new acquaintances better.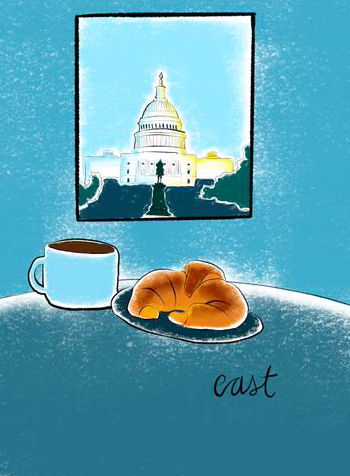 As the center of American politics and a hub of global business, D.C. is the epitome of a hustle-and-bustle city. Everyone always seems to be on the go, catching the Metro before everyone else gets off of work or rushing back to the office to work your second hour of overtime.
Around every corner, you'll see food that is advertised to be quickly prepared, or food on-the-go. Most of the fast food places you find on the West Coast such as Jack-in-the-box or Dell Taco aren't considered the healthiest options for the road. However, the East Coast offers a wider variety of healthier options on the go: Sweet Greens, Pret-A-Manger and Roti. Sweet Greens offers seasonal salads that are made of whole produce delivered the morning of, making salad-haters give salad a second chance. Pret-A-Manger isn't your basic grab-n-go coffee shop as they provide customers with fresh and natural sandwiches, soups and coffee. Roti is essentially Mediterranean Chipotle where one can customize wraps, rice plates and salads with modern Mediterranean toppings and flavors.
Time is valuable when you are a full-time intern during the day and a full-time student at night in the D.C. program. However, despite the endless options for fast food in D.C., constantly eating out is not healthy for a college diet or a limited college budget. This spring semester, we had to factor in grocery shopping and preparing our own meals into our busy schedules as the most cost-efficient method to eating and surviving in D.C.
This experience has given us a taste of what it means to #adult and how to achieve a successful work-life balance. Having Trader Joe's and Whole Foods just a 10-minute walk from our D.C. house made groceries easily accessible, but it was also a race to see if we could finish our food before it went bad in the fridge. Over the course of this past semester of experimental cooking, we learned that cooking is truly an endless cycle of trial and error. We learned from our mistakes of putting too much water in the rice cooker, taking out our pizza from the oven when it was still half raw, and putting way too much oatmeal in our homemade oatmeal raisin cookie dough.
We can happily report that we have significantly improved our cooking over the past three months and that we can now make pretty delicious chicken curry rice and pork dumplings. Cooking for ourselves is a personal coastal difference for us because our interest in it was not sparked until our move to the East Coast.
What LA has to offer:
As America grows more and more diverse, cities can now find a larger variety of cultural food options.
In LA, if you are craving a certain type of cultural food, you can often find the best options in one central location. For example, if you are craving Chinese foods like dim sum, boba or literally any noodle or rice dish, you can easily find these dishes in a majority of the restaurants in the cities of Alhambra and Monterey Park in the San Gabriel Valley.
If one was craving Japanese food, Los Angeles' Little Tokyo is the place to go for a concentrated range of high-quality ramen shacks and sushi bars. For those irresistible Mexican food cravings, one can satisfy those savory tastebuds with fresh-off-the-grill taco trucks in Central LA. It doesn't stop there; LA is famous for cultural neighborhoods, such as Koreatown, Filipinotown, Chinatown, Little Armenia, Thai Town and Olvera Street, where one can go to eat specific cultural cuisines.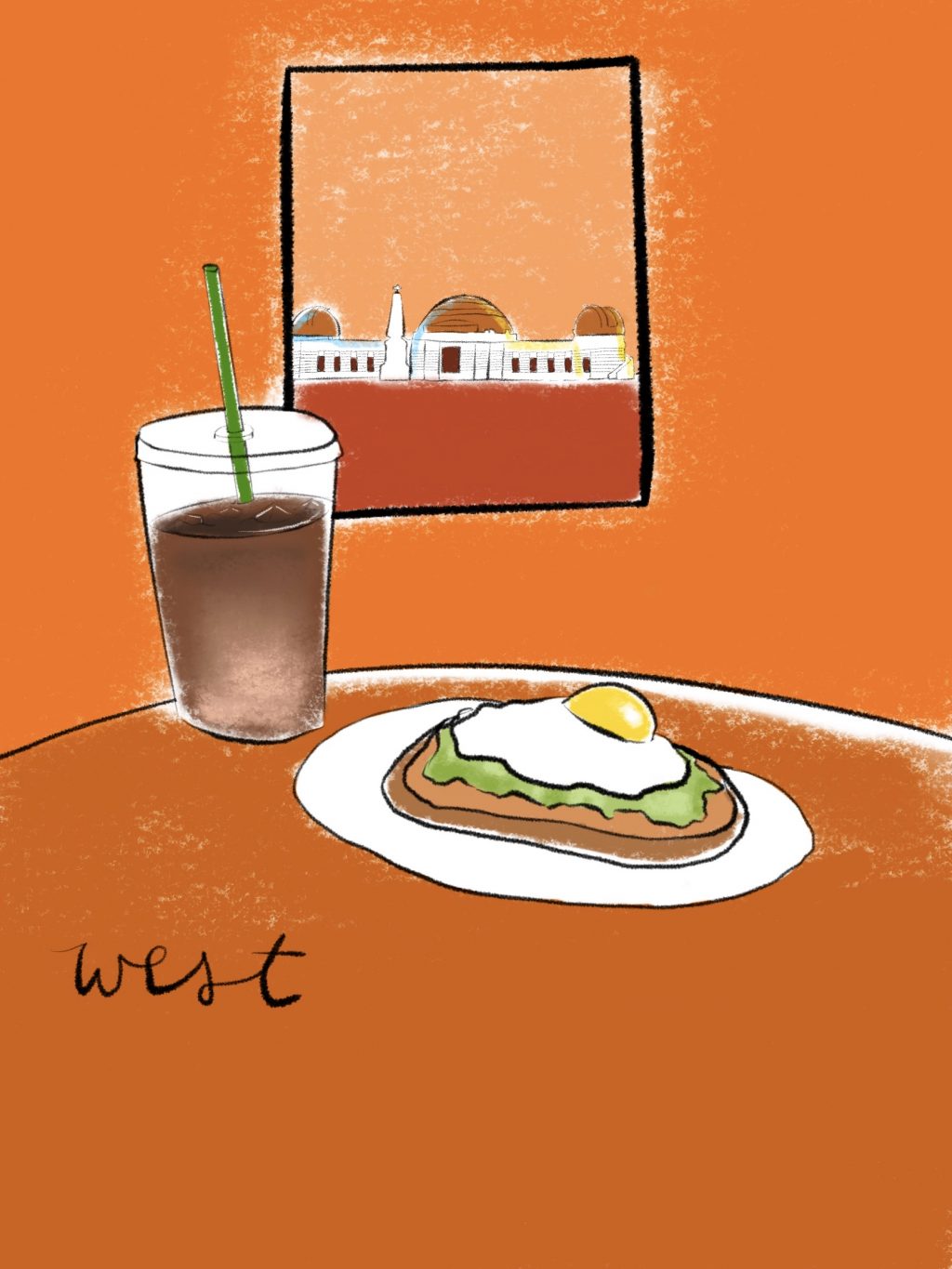 This centralization of cultural foods is not as prevalent in D.C. Cultural food restaurants are much more spread out and randomly located. Unlike the wide variety of cultural neighborhoods in Los Angeles, cultural foods are not conglomerated together in one area. You can find a Thai restaurant and an Ethiopian restaurant right next to each other in D.C., but then no other diverse restaurants in the surrounding five-mile radius.
There have been many times we've left the CCB at midnight with a strong craving for boba and ramen, the perfect comfort foods for a late night of studying. We've found that one post in a Facebook group page or a group text to friends can really rally up a crew to head over to the late night food culture in LA. For instance, cafes and restaurants in Sawtelle open late to cater to college students who get out of class late or simply need a midnight snack.
On the contrary, D.C. is much like Malibu: If you don't eat at dinner time, you don't eat at all. Most restaurants close after 8 or 9 p.m., making it difficult for college students to find late-night food options.
One can't fully experience a place until you get a taste of its local food culture. If you're ever in the D.C. area, take advantage of the food trucks and coffee shops around every corner. If you're in LA and haven't taken the time to explore the concentrated cultural centers, branch out to try unique types of ethnic foods. However, no matter which coast you're on, cuisine makes each destination unique.
________
Follow Kayiu Wong on Twitter: @kayiu_wong
Follow Allison Lee on Twitter: @_aleeson