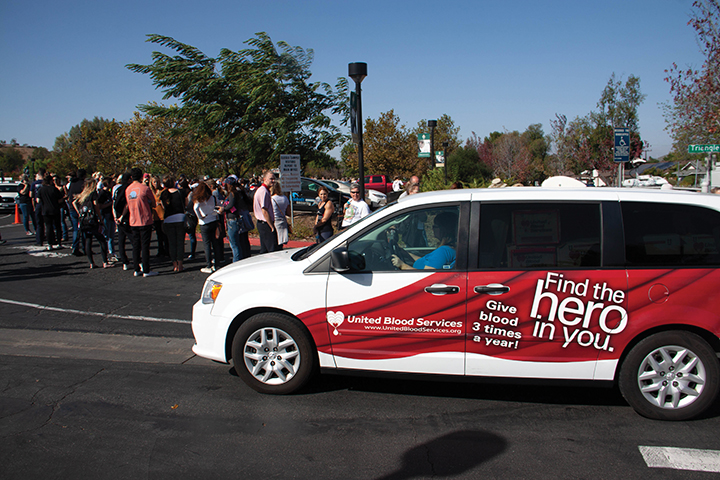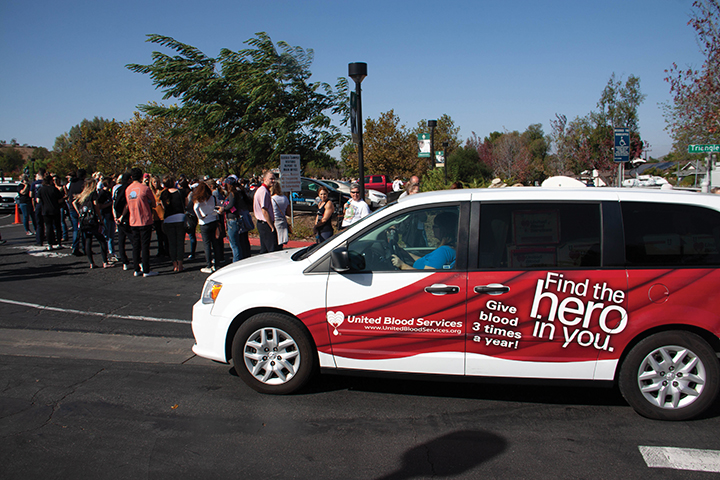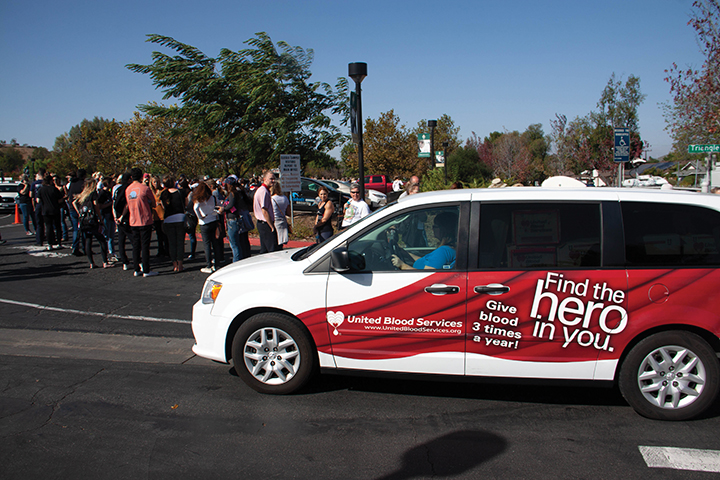 Photos by Jacob Resendiz
The blood drive at La Reina High School is only accepting scheduled appointments to donate, as there are now upwards of 500 people in line, according to LAist. Donors have been waiting hours to donate blood.
A representative from Vitalant, the blood drive company hosting the drive, said this blood drive was scheduled as solely a drive for the high school. The donors in line who do not have an appointment will not be able to donate blood.
The representative said there is a "good chance" that there will be a second blood drive tomorrow, dedicated to helping the victims of the Borderline shooting who are currently being treated at Los Robles Hospital.
"We're just waiting for the go [to confirm the event]," the representative said.
The drive opened at 10 a.m., Ventura native Sheri Effres said. People started to arrive around 8:30 a.m., with a longer line beginning to form at 9:30 a.m.
Several of the donors in line had connections to either the people at Borderline the night before or the Thousand Oaks area.
These are their reactions:
Moorpark College student, Jake Clark
"I think I'm just waiting because I just have this feeling" Clark said. "I feel like I'm gonna know someone. I don't know, it's scary. I guess all we can do is hope. It really doesn't feel like there's a lot to do in Thousand Oaks. Borderline was one of those places that everyone kind of knew about. The fact that it happened there seems like it can happen anywhere."
Cal State Lutheran student, Holly Lisa
"A couple of friends were there and someone I knew passed away last night," Lisa said. "Justin [Meek] was a friend of mine's brother. He was just a really nice guy."
Thousand Oaks native, Palavi Righteous
"How many times does this kind of thing have to keep happening. You can't even go to a movie or a restaurant or something to have fun," Righteous said. "It scares me. It's almost not worth going out to these places anymore. it's just really sad to say that."
Ventura native, Sheri Effres
"It's just amazing," Effres said. "I mean even if we have to wait here a couple more hours, I think it's more about the sense of community and just feeling the warmth and the support of everyone here. This line probably goes for miles. It's crazy, but it's wonderful."
____________________________
Follow the Pepperdine Graphic on Twitter: @PeppGraphic