Images courtesy of TDE and Roc Nation
Since its humble beginnings, rap and hip-hop music have been creative outlets for artists to paint a picture of their realities. Artists use their music to share their personal narratives, address inner struggles and confront social issues. Over the years, rap and R&B artists have used their platforms to tackle issues of mental health, politics and social matters within their music.
Kendrick Lamar, Jay-Z and SZA dropped projects that generated some of the most hype and discussion this year. SZA sparked controversy with her lyrics, but at the same time empowered her listeners. Jay-Z finally resurfaced to address Beyonce's "Lemonade," which brought his past behavior to the center stage. Kendrick Lamar's album was so hyped up that fans came up with some wild theories following the release.
In these albums we witness each artist dive into a deep disclosure of personal issues through their lyrics, and offer their perception of the world around them. What makes these albums great is how each artist expressed an innovative creative direction, while simultaneously provided an element of social commentary to the hot topics of 2017.
Lets start the countdown off at number 3 on the list.
3. "Ctrl" by SZA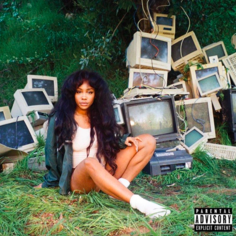 SZA's (pronounced "sizza") released her first studio album "Ctrl" June 9, 2017. Her debut album peaked at no. 2 on Billboards Top R&B/Hip-Hop just one month later. "Ctrl" is a journey through modern romance, sexual exploits, personal insecurities and empowerment. SZA incorporates a variety of beats ranging from tropical vibes to upbeat pop and smooth hip hop rhythms.
The first three tracks get right into the subjects of romance, infidelity and former lovers; all necessities for a chart-topping R&B album. However, SZA offers a perspective distinct from other artists; she concedes to unfaithfulness in a former relationship in her first song, "Supermodel." SZA allows herself to be vulnerable from the start, which only empowers her honesty, music and message that much more on the rest of the album.
She confronts issues of her own insecurities and jealousy on "Garden" and "Drew Barrymore." On "Love Galore" she sings about casual hook-up culture and her experience in relationship as the player and the fool. She continues to share her experience in relationships as the main girl and the side piece on "The Weekend."
SZA fully exposes herself on this project; she admits to behaviors that most would find deplorable. However, this project is the ultimate illustration of "two sides to every story." With each song, SZA reveals more insight into perspectives that are appreciable for all listeners.
Next up,
2. "4:44" by Jay-Z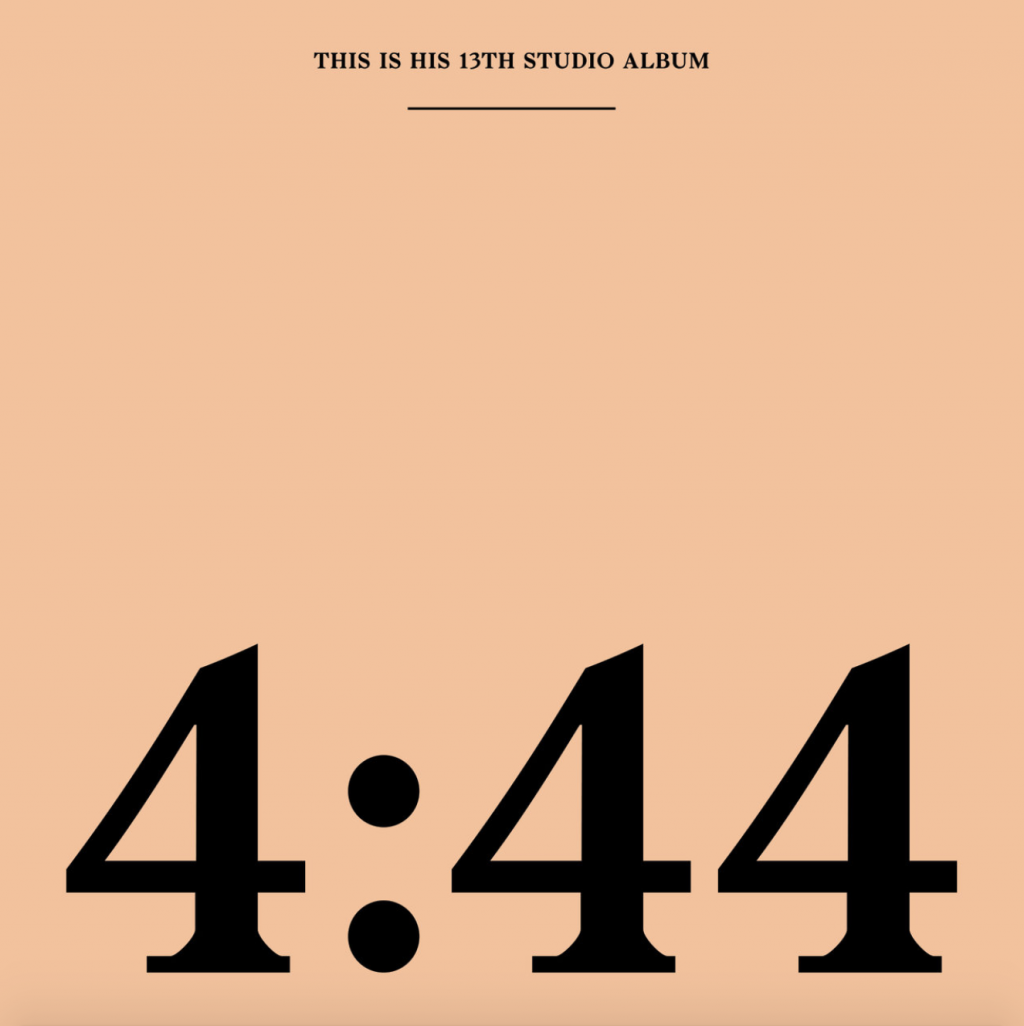 Veteran rhymer Jay-Z released his 13th studio album titled "4:44" on June 30, 2017. When the project finally dropped it served as a testament to Jay-Z's past mistakes, including his observations of the current state of rap and racism in America.
Throughout the project, Jay-Z responds to the controversy surrounding his cheating scandal. "Lemonade" by Beyonce brought his infidelity to light, and "4:44" comes to terms with his unfaithfulness and admits his faults. "Kill Jay Z" is a track that attacks Jay-Z's own ego, which allows the rapper to continue candidly on the rest of the album. Jay-Z tackles his guilt head-on later with tracks like "Family Feud" and "4:44."
Throughout the rest of the album, Jay-Z comments on current issues. "The Story of OJ" delves into the Black experience in America, and iterates that no matter the circumstances of your complexion, wealth, success or position, at the end of the day it all boils down to: "still nigga." On that same track he goes on to discuss financial freedom as a path to true success and wealth.
"Moonlight" challenges originality and attitudes in the current state of rap, "y'all got the f—–' flows/ I don't know who is who." His lines are charged with irony which targets the values and self representation of current rappers. Jay-Z takes a new perspective on "4:44" as a whole. He raps as a father coming clean with his past and assumes the role of an adviser as a senior rapper.
Finally,
1. "DAMN." by Kendrick Lamar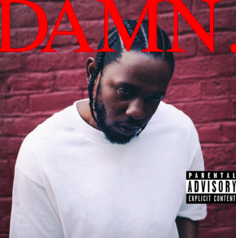 Kendrick Lamar dropped his fourth studio album "DAMN." April 14, 2017. In just one week the album garnered 603,000 total album equivalent unit sales, the most of any other hip-hop album in 2017, according to an article by XXL Magazine titled "21 Hip-Hop Project's Biggest First-Week Sales in 2017 (So Far)." Kendrick would also have five songs from the album make it on Billboard's Hot 100 list, all of which would land within the top 20. "DAMN." would climb the charts to No. 1 on the Billboard Top 200 albums and "HUMBLE." would sit at No.1 on the Hot 100 for 26 weeks.
Kendrick Lamar has always been a solid artist. With each album Kendrick Lamar has consistently improved and matured. As an artist he delivers his passionate narratives effortlessly through his rhymes. Kendrick Lamar further accentuates his mastery of storytelling on "DAMN." Throughout the album, Kendrick Lamar addresses a number of issues including police brutality, the anxiety of being a Black man in America and his own mortality.
On the surface, this album encompasses Kendrick Lamar's ability to create chart hits that function as pieces of a greater message throughout the project. "DNA." kicks off the album fiercely, but between the lines KendrickLamar reflects the importance of rap music in Black culture, "This is my heritage, all I'm inheritin' money and power."
Later, on his track "FEAR." Kendrick Lamar goes on to address his fears growing up as a child, a teenager and as a man now: "When I was 27, I grew accustomed to more fear, accumulated 10 times over throughout the years." Kendrick Lamar even said that 'FEAR' contained some of his best verses and most honest rhymes. Radio hits like "HUMBLE." and "LOYALTY." serve as pop-rap hits that still incorporate a deeper message within the work as a whole. However, to venture deeper and analyze the lines behind each song would lead to a field of uncertainties, moral dilemmas and hypothetical as told by Kendrick Lamar.
While 2017 was full of great music, these albums are the premier projects of the year so far. These works lead the pack, not only for their individual sound, but also for the issues they address in their subject matter. SZA stands out for her bold challenge of not only modern romance, but also the universal attitudes and frequency of cheating. Jay-Z's long awaited response to Beyonce's "Lemonade" comes through on "4:44" along with some vital observations from one of the best rappers in the business. Finally, Kendrick Lamar blessed the world with another classic to add to the timeless debate of which of his albums reigns supreme.
Artists like these connect themselves to a whole audience simply through their subject matter, which proves to be immensely influential in the music industry. They have an ability to touch on subjects that people struggle with everyday, which shows them they're not alone. This agency not only empowers the influence of the artists, but also offers a voice to those who identify with them. Music is timeless, and some of the most important reflect the world around them at the time. These albums will offer the history of their time with eloquence and courage that will be valued for years to come.
___________________________
Follow Omar Murphy on Twitter: @omar_j_murphy