Photos by Arthur Puu
Pepperdine Baseball won two games out of three at home over BYU with a 2-0 win Thursday, March 29 and a 5-2 win Saturday, March 31. BYU denied the sweep with a 13-6 win Friday, March 30.
Pepperdine is now 12-14 on the season, 4-5 in West Coast Conference play and now have a winning record, 7-6 at home.
"Our guys come up big, especially when we're at home," junior outfielder Jordan Qsar said. "We're in the stretch where we have to protect home field. Every home game is important."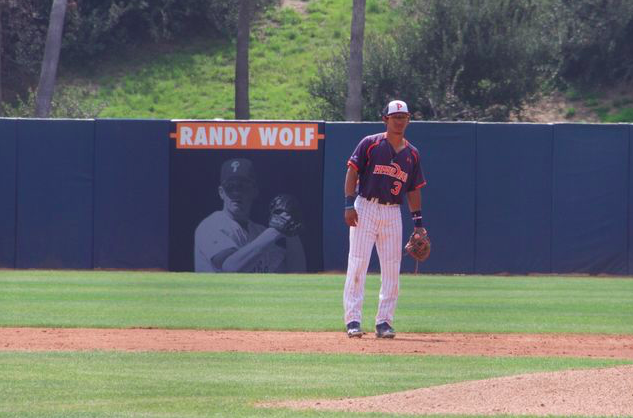 In the series opener Thursday, Pepperdine's pitching staff combined for a shutout and freshman infielders Brandt Belk and Billy Cook each posted an RBI to give the Waves a 2-0 victory.
The Waves sent out sophomore ace Wil Jensen, who went 6 1/3 innings and gave up no runs on five hits with three strikeouts and one walk.
"We had to come out of the gates and set the tone from the start," Jensen said. "The bullpen did a nice job to continue the trend and the offense did its part to contribute in a big way."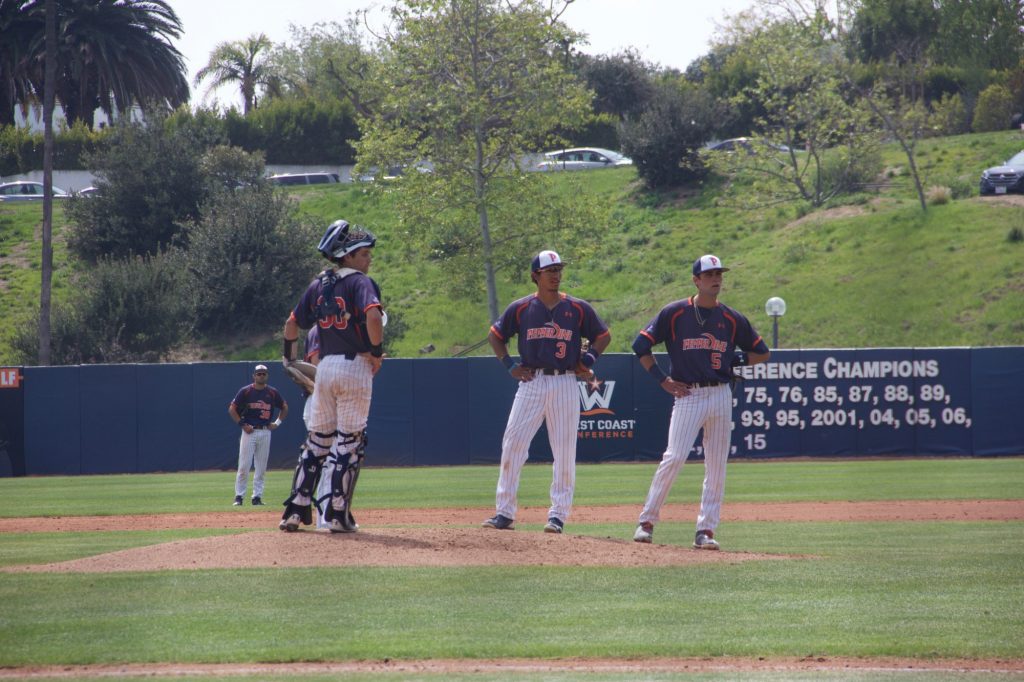 Pictured: From left to right – Junior outfielder Matthew Kanfer (38), sophomore catcher Joe Caparis (30), sophomore infielder Quincy McAfee (3), freshman infielder Brandt Belk (5)
Both teams entered the game scoreless until the third inning, when the Cougars got the bases loaded with three consecutive singles and no outs. However, Jensen pitched out of the jam with a strikeout, groundout and flyout to end the half inning.
In the bottom of the third, Cook reached on an error before scoring from second off a two-out, RBI single by Belk to give Pepperdine a 1-0 lead.
Neither team scored until sophomore infielder Quincy McAfee led off the inning with a single before coming home for the score off a triple by Cook to make it 2-0 in the seventh inning.

In the second game, the Waves allowed a season-high in hits and fell to BYU, 13-6 on Friday.
Qsar knocked in his fifth homer of the season with a three-run home run to give Pepperdine a 3-0 lead in the first inning, bringing Belk and junior outfielder Matthew Kanfer home. However, BYU cut into the lead after scoring two in the top of the second. The Cougars scored six runs in the third to go up 8-3.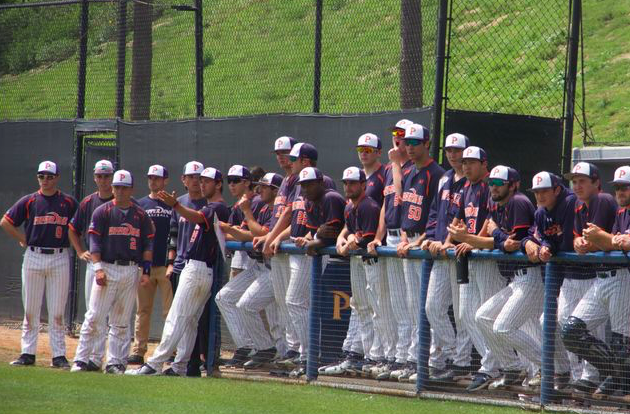 The Waves came up with a rally in the sixth, as junior outfielder Cory Wills brought in a run after being hit by a pitch with the bases loaded. Cook hit an RBI single and senior catcher Dempsey Grover got an RBI off a sac fly to push the Waves back in it.
In the final three innings, the Cougars came up with five unanswered runs to win 13-6.
Kanfer went 4-for-5, including a team-best seventh double of the season, and Qsar went 2-for-3 on the day.
In the rubber match of the series, the Waves got a balanced effort on offense and defense to take the series victory with a 5-2 win on Saturday.
Sophomore outfielder Duncan McKinnon went 2-for-4 with a home run, two RBIs and two runs scored.
Prior to the game, the program honored former standout pitcher Randy Wolf, who is the Waves' all-time leader in strikeouts and shutouts.
The Waves got on the board first, as junior infielder Chase Lambert led the game off with a triple and scored on a sacrifice fly by Kanfer. BYU answered back in the second with a two-out, RBI single to tie it up at 1-1.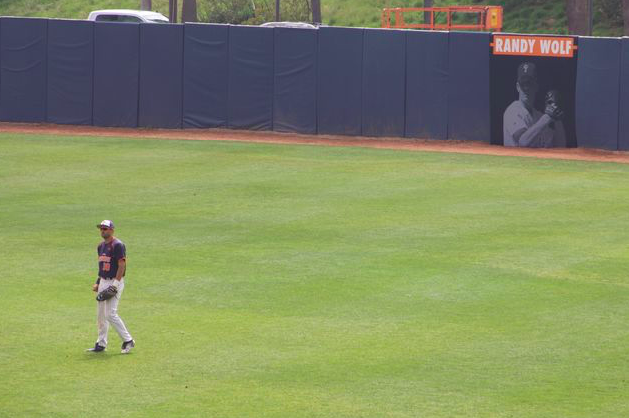 Pictured: Junior outfielder Matthew Kanfer
In the fourth inning, the Waves retook the lead with McKinnon's two-run home run to make it 3-1. Pepperdine added another run in the fifth when Belk hit a one-out double and scored on a Qsar RBI single. BYU got one on the board in the sixth and Cook got an RBI double to bring another run home in the eighth, 5-2.
Cook went 3-for-4 with two doubles and an RBI to cap off a hot offensive performance over the three-game series.

At the Plate:
Cook went 5-for-11 (.455) in the three-game series, with three RBIs, two doubles and one triple.

Kanfer's career-high four-hit day on Friday gave him a 5-for-12 (.417) offensive outing over the three-game series. He added two runs, one double and one RBI.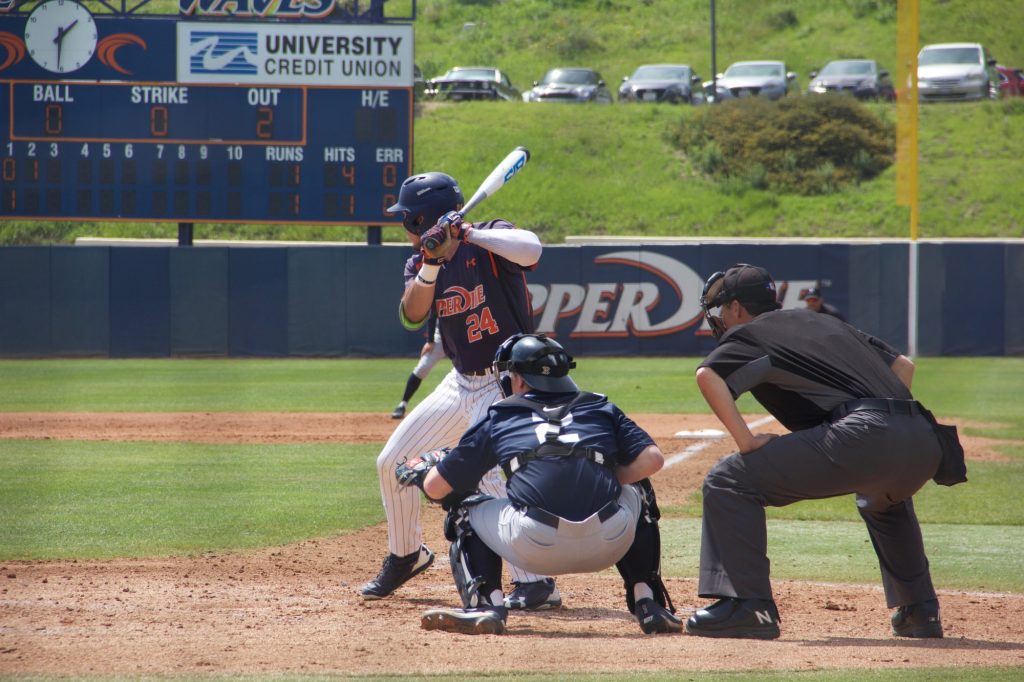 Pictured: Junior outfielder Cory Wills
On the Mound:
With the shutout, Jensen earned his fifth win of the season and is still undefeated. He also lowered his ERA to conference-leading 0.74.
Junior pitcher Jonathan Pendergast went 5.1 innings, surrendering only two runs on nine hits with four strikeouts and two walks to pick up his first victory of the season (1-4).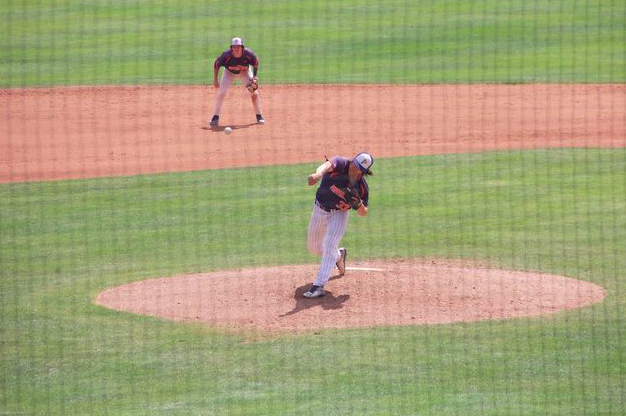 Pictured: Junior pitcher Jonathan Pendergast
Quotables:
On maintaining his approach into each start: "[I] just have to keep attacking, keep that focus going in every start," Jensen said.
On the offense: "We're hitting very well right now," Qsar said. "We've been working hard on battling every at-bat and giving ourselves a chance at getting a hit or get guys on base."
On playing at home: "It's always great to have the home crowd behind us," Cook said. "This is where we're most comfortable playing since we spend countless hours practicing and preparing for these games. And come game time, we're ready to battle on the same field we've been putting work on."
On Randy Wolf Day: "It goes to show how great the program is," Jensen said. "We have had many great players come through the program and have played on the same field as us. It's just great to see how extensive and close the Pepperdine family is, even when we leave Malibu."
Up Next:
Pepperdine will continue their season-long homestand with a three-game series against Pacific, starting on Friday, April 6 at 3 p.m.
___________
Follow Arthur Puu on Twitter: @arthurpuu