Photo courtesy of Pepperdine Athletics
David Hunt was announced as the eighth Men's Volleyball Head Coach in Pepperdine history on July 10 after longtime head coach Mark Dunphy retired. Hunt has been involved in the Pepperdine Men's Volleyball program for a decade in a variety of positions, from volunteer assistant, to assistant head coach and even as the associate head coach.
Sports Editor Kyle Cajero spoke with Hunt about his first few weeks as Pepperdine's newest head coach, the team's expectations and the preseason.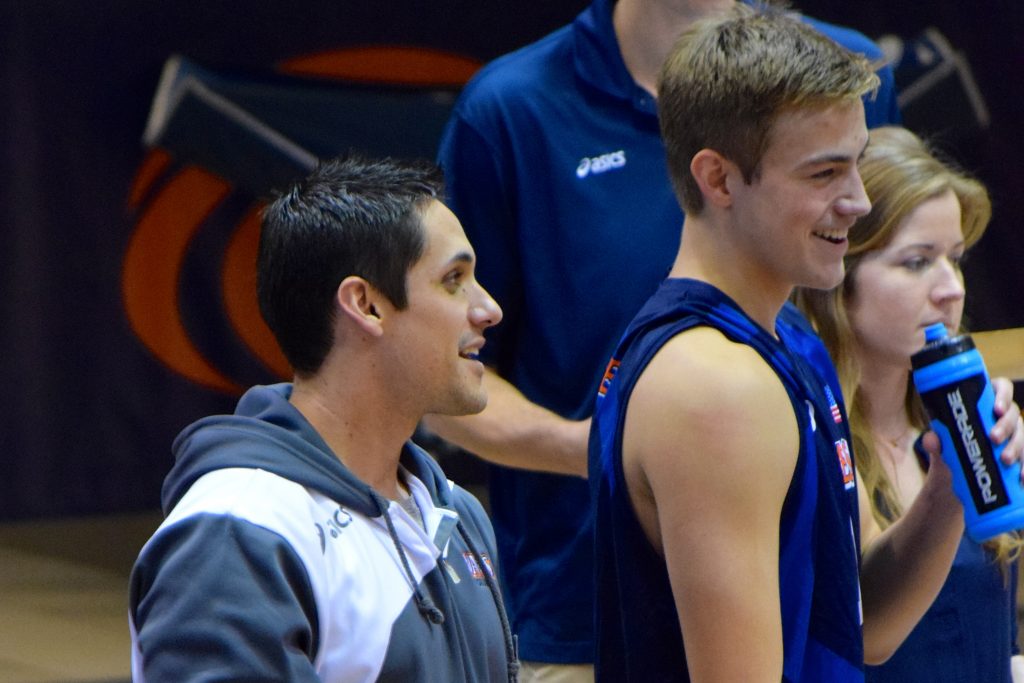 You've had the head coaching job for about a month now. How has it been so far?
Everything happened sort of in the middle of the recruiting season. When it first got announced, I think I wasn't on campus for two weeks. Now it's been really nice having Marv [Dunphy] still here. We're going to keep him involved for as long as humanly possible. He's working in the Athletics department and he's still teaching, so it's nice that there's somebody here. It's not like he stepped away and now he's riding off into the sunset. I think there's something comforting about that.

The timing in terms of the nature of our calendar has been a little bit weird. Now it's nice to be back in the office every day, establishing routines. As people, we are all creatures of habit so we like our routines, we like having our same schedules. It's nice that we will be able to get into that.
In terms of logistics and day-to-day stuff, I've been here 10 years so it's just the same old stuff. Nothing really changes, it's been business as usual.
We brought back [Andy Hein] to coach with us — he was at Cal Baptist, but now he's coaching with us. The people we have are familiar with Pepperdine, how we do things and the standard that's been set for years. We're trying to keep that.
How has recruiting been? Were you heavily involved in recruiting before you were promoted to Head Coach?
As coaches, that's all of our primary responsibilities now. You have to spend so much time recruiting. Recruiting maybe gets an ugly reputation, like [saying] "oh this guy's a recruiter." But all it is is building relationships and seeing who is going to fit here.
Pepperdine is a very special place, and we treat that as gold: Offering a position on this team is something truly valuable. We have to invest time in the families, the athletes and then the coaches to really find out who are [the recruits]. Some people can put on a really good front for a while, but the coaches usually give us the dirt.
That's so important, that component of bringing in people who are squared away and who fit with each other so that once they're here, we don't have to worry about too much discipline or too much character stuff. They're great people already; we're just molding them as athletes.
You've got six freshmen on the roster this year. Of those six — and it might be too early to tell — but which of those guys should Pepperdine fans keep an eye on this season?
It's probably a bit too early to say. Obviously, we believe in all of them. We think they all have great potential.
But for Men's Volleyball, we haven't seen these guys since the end of April, so [we have to find out] which of our returners will come back better, and which of our freshman come in and push those guys.
There's too much growth to say that a freshman is going to come in and shock us. I think for sure, somebody that we didn't expect — whether they were already in our program, or new to our program — is going to come in and surprise us in a good way. Hopefully some guys that are returning and are used how we do things will also step up. So I think there's going to be someone new to the court; I don't know if it's going to be a freshman or not.
Do you guys usually start freshmen, or do you like to groom them a bit, like with a redshirt, or something like that before they see the court? How rare is it [for a freshman to get playing time right away]?
It sort of goes person by person. Men's volleyball has four-and-a-half scholarships, which is an NCAA-wide rule. At a school like Pepperdine, it's hard to tell someone, "You're not going to play this year. You're going to redshirt and pay $60,000 extra to go to this school." It's something we couldn't do.
Usually the guys that come in are going to graduate in four years, unless they have a five-year MBA program or they already know they're going to do something else like a double major or a graduate degree while they're here. For the most part, they're graduating in four years.
The plan is always to get guys that can compete right away and compete for championships. That's the standard we look for in the recruiting process. We're always looking for guys that are better than the guys we have here. That's our job as coaches. If we're constantly doing this, then we're in pretty good shape. I think we'd be doing a disservice to our players if we didn't try to find players that were better than them. It sounds weird, but that's the nature of college athletics.

On the flip-side, what characteristics about the seniors come to mind when you think about this senior class, and what do you think they can do this season?
Any time I think about guys, I think about what great people we have. That's the thing that sticks out to me, and that's the thing I'm most proud of: that we are a team of great people. I sit down in the office with them and can have a great conversation with any of them at any moment. It's a bummer that we only have one more year with these players that are really good people.

There's obviously the production component. We'll obviously lose some guys that have helped us on the court a fair amount. But any time you lose somebody that was playing on the court, then that gives an opportunity for someone else that didn't, which is cyclical.
But the things that I miss are not getting to talk to or see [one of the seniors] every day. Everybody brings something a little different, or a different personality to the team.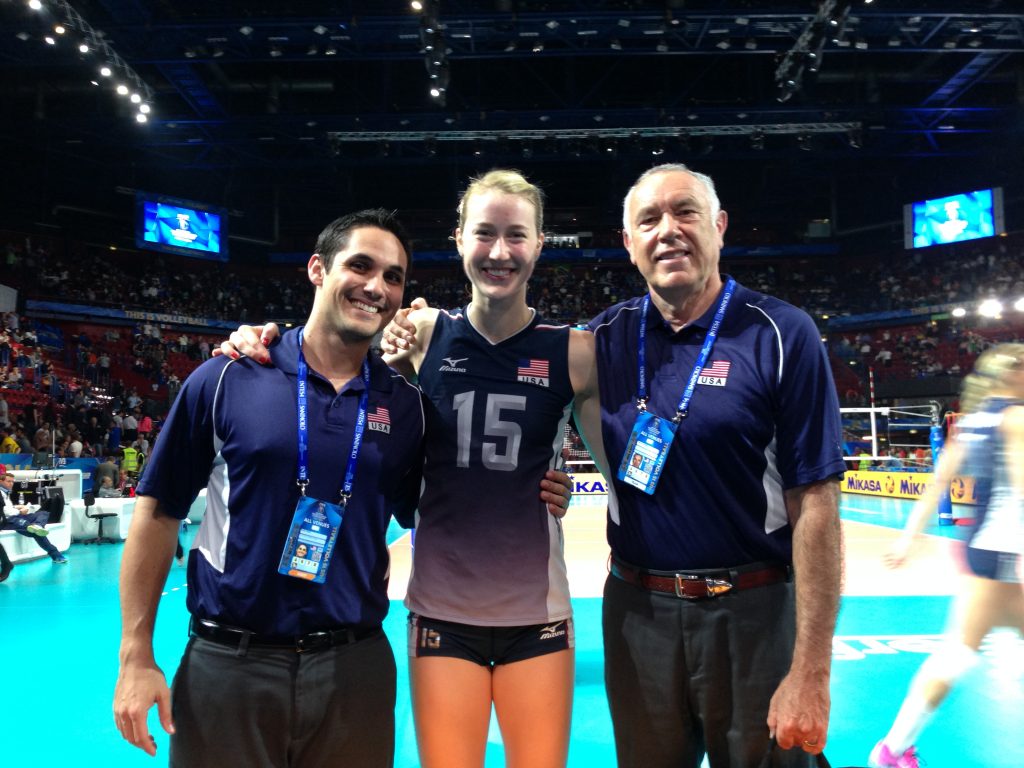 What are some of the team goals, and what do you think are the biggest challenges the team is going to face this season?
Everyone asks me that goals question, so I don't set too many goals or set expectations for our team. I don't try to expect anything. Obviously, I always expect us to play hard and I aways expect us to try our best.
But I think when you start expecting things, you're either relieved that you met that expectation, or you're disappointed. For us, competing and winning shouldn't be a relief. When we win, we shouldn't be relieved. We should be proud of our effort, the way we did things and that we were good enough at this moment in time to win this match.

People keep asking me, "What do you expect?" or "What are your goals?" and I think that's another way of saying [the same thing]. I expect us to compete every day.
I know it sounds hokey or whatever, but I've found that when you start expecting things, you're inevitably disappointed. And where do you form the expectations? It could be something irrelevant that gave you those expectations. Then all of a sudden, I have this expectation that, if I break it down, was unrealistic, so I was setting myself up to be an unhappy person.
It's probably an unorthodox way of thinking, but every day we [ask ourselves] "What did we do yesterday?" and "What do we need to do to get better today?"
What are some of the things that you're going to have to do to prepare the team over the next few months? In the next few weeks, are you going to start scheduling, and when do they start practice?
We know that we have a general outline. We're allowed two hours in the gym with [the players] until Oct. 24. On Oct. 24, we have 31 days to start practicing and preparing our team. We get a good idea of what we're good at and where we need to get better. This team is different than last year's team, so we need to find out what are our strengths, weaknesses and how we can address them.
Are there any particular matches in the non-conference [schedule] or any particular teams that you're looking forward to playing this year?
All of them. We picked good teams to play. They're all top-ten teams in the country, which is always fun. But yeah, it's a little bit early to say who's going to be good. We just have to be good.

Our sport is unique [because] we're separated by a net. What we do on our side, we control. Nobody really gets in our face and can disrupt what we're doing. If we're efficient on what we're doing, then we can be pretty good. Trying to emphasize those things is important.
_______________________________
Follow Kyle on Twitter: @kylecajero