Photos courtesy of Pepperdine Athletics
Men's Volleyball Head Coach Marv Dunphy announced his retirement Monday, bringing an end to a 42-year tenure — including 34 seasons at the helm of Pepperdine's Men's Volleyball program — in Malibu and abroad.
Dunphy, a class of 1974 Pepperdine graduate, has represented the sport of men's volleyball on both the national and international stages; not only did Dunphy lead the Waves to 600 wins and five national championships in his collegiate coaching career, but he also coached the United States' National Team from 1985 to 1988.
News of his retirement elicited surprise around the Pepperdine and volleyball community, due to the fact that Dunphy has become the face not only of Pepperdine volleyball, but also of USA volleyball.
Three hours before the Athletics Department published the press release of his retirement, Dunphy said he thought of his players first and foremost. He had to call "the guys."
"I had three or four hours to contact the players so they heard it from me first," Dunphy said. "That was my goal. If I couldn't get a hold of them, or if they were in Europe, at least they knew that I tried. But I got a hold of most of them, and they were supportive."
In fact, one of Dunphy's first goals in retirement is to contact every player he has coached.
"Having been at Pepperdine for a while, there's been a lot of communication heading my way [about my retirement]," Dunphy said. "And I'm a little bit behind on responding to them. But it's all good. The biggest part of it was touching base with the current guys, the kids that are coming in, the recruits and the people that have really been influential along the way. It's given me a really neat opportunity to thank them. Life is a two-way street; it's been fun to let them know the role they played in this coaching journey."
Associate Head Coach David Hunt attested to Dunphy's proclivity to put his players first.
"I can talk to him about anything: Life, sports, coaching decisions, personal decisions," Hunt said. "He relates well to our guys and he relates well with me. He's the best person with people that I've ever met."
Sean Rooney — a class of 2005 Pepperdine alumnus and Olympian who is currently on the Men's Volleyball coaching staff — by Dunphy's retirement, noting that Dunphy has become a staple in the world of Pepperdine athletics.
"I was a little bit surprised mostly because I had it built up in my head that Marv would just go on coaching the team forever, past the point where I would be here," Rooney said, "There was a little bit of a surprise because Marv has been synonymous with Pepperdine volleyball."
Hunt — who has worked with Dunphy for the past nine seasons — echoed that sentiment.
"When I see Marv and I interact with Marv, he's 69 years old, but I think he's 30," Hunt said. "You forget that he's been doing this for a long time."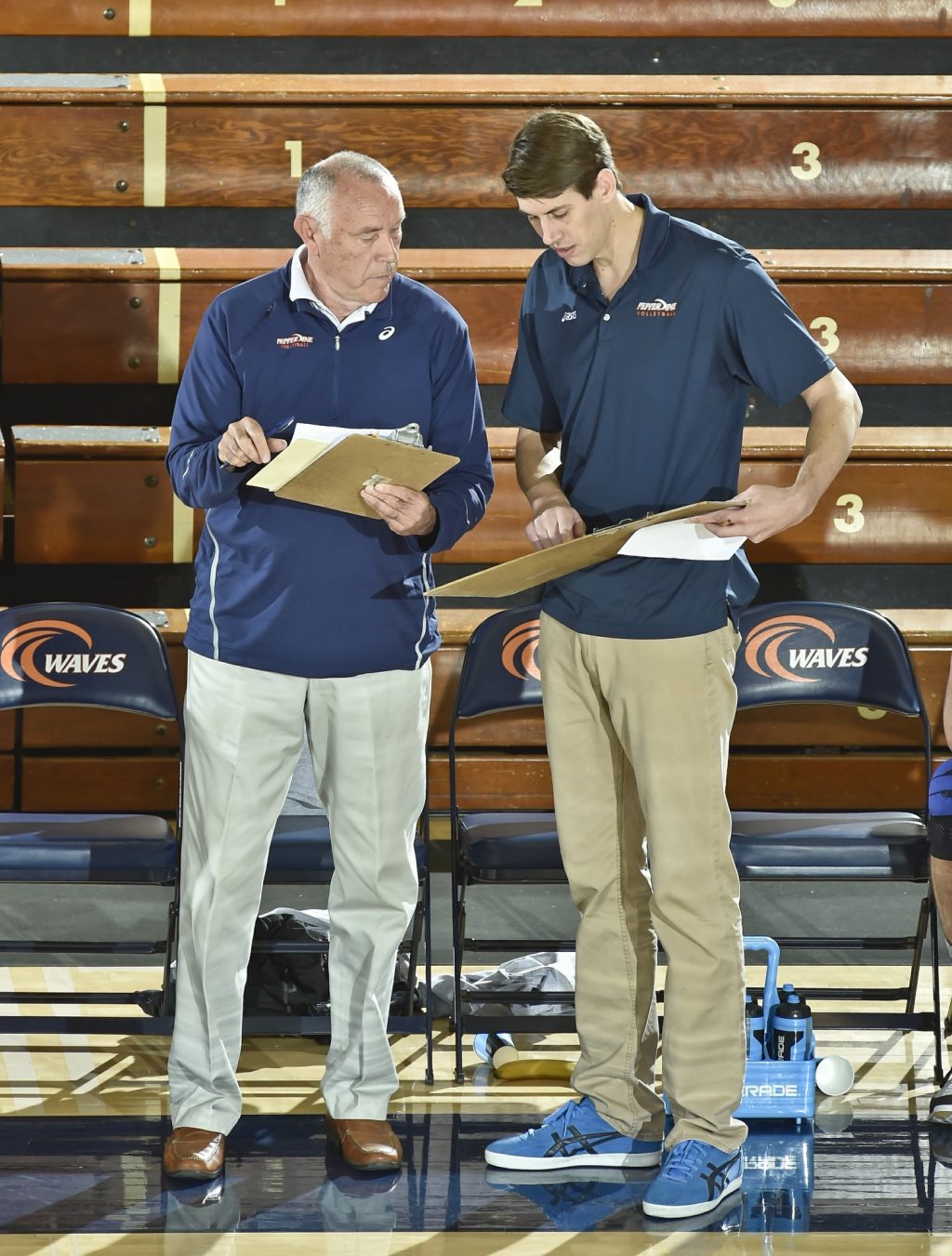 But when Dunphy evaluated the program at the end of the 2016-2017 season, he felt that it was time for someone else to take the reins of Pepperdine's Men's Volleyball program.
"You always plan forward and coach forward," Dunphy said. "As I look forward, part of it is that it's time [to retire]. In addition to the years [Pepperdine] gives me credit for, I was there for a couple years as an assistant prior to that. It's time for someone else to take it and run with it."
Hired as an assistant coach in 1975 and later promoted to head coach in 1977, Dunphy brought Pepperdine to national prominence in 1978 during his second season as the Waves' head coach. Led by eventual-Most Outstanding Player of the NCAA Tournament Mike Blanchard, Pepperdine denied UCLA its seventh national title by beating the Bruins in five sets, according to the NCAA's archives.
From there, Dunphy led Pepperdine to national championships in each decade he coached (1985, 1992 and 2008). The Waves also won three MPSF Championships under Dunphy's guidance, according to the MPSF's Championship History page.
In relation to other Pepperdine sports alumni, Dunphy leads all Waves with seven Olympics appearances, per Pepperdine's athletic site. Forty-four of Dunphy's players have won All-American awards, including six American Volleyball Coaches Association Players of the Year (which leads all collegiate programs), according to his bio on Pepperdine's athletic site.
"It's always going to be Marv Dunphy's program," Hunt said. "The next person is going to be in charge of continuing that legacy, but it's always going to be his program."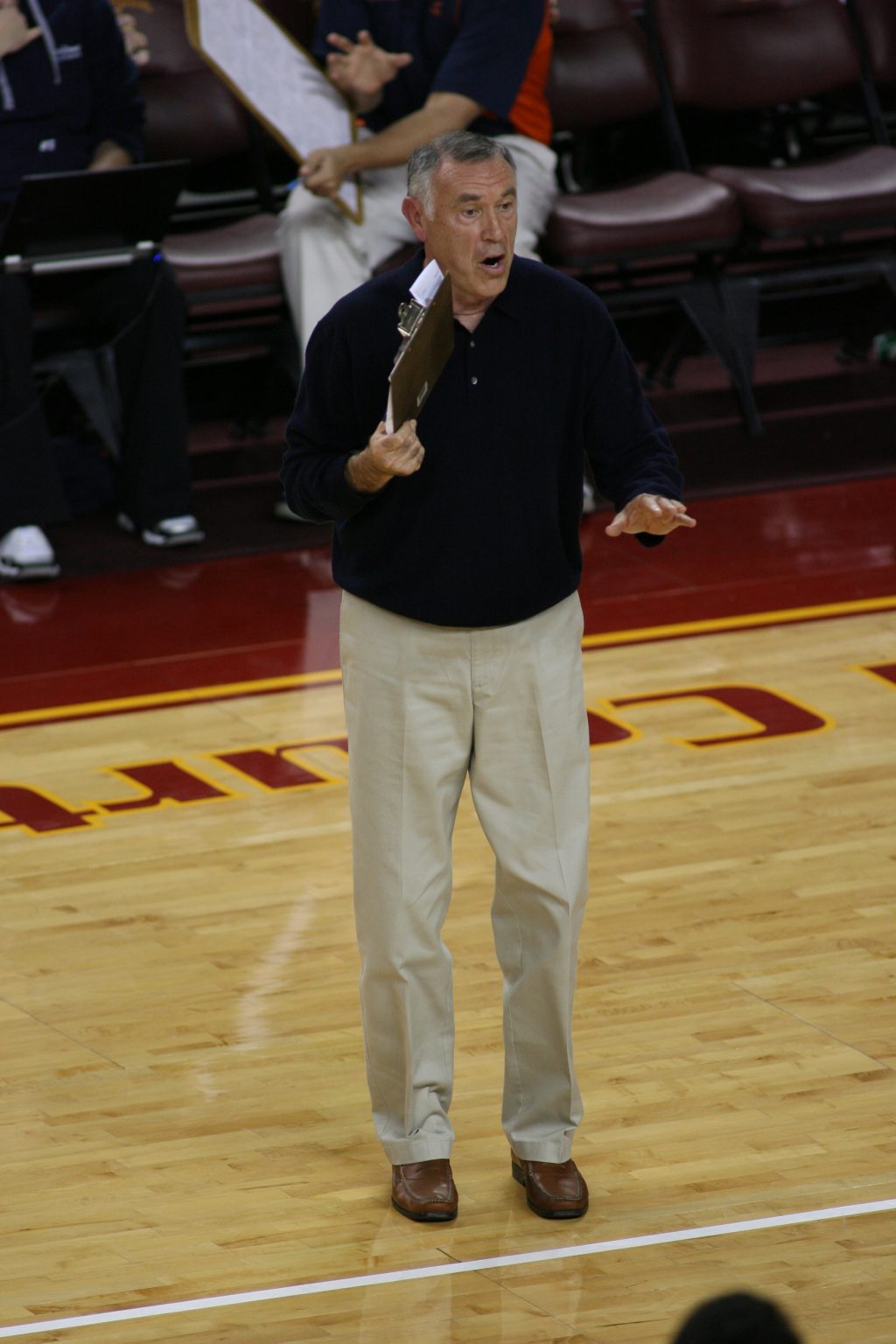 Dunphy has stepped aside from Pepperdine's program several times during his coaching career. In his three-year stint away from Pepperdine's program, Dunphy led the United States to a 197-31 record in international play, which included a major championship run in each year as the team's head coach. Dunphy's led his teams to winning 1985 World Cup, the 1986 World Championships, the 1987 Pan American Games and — biggest of all — the United States to a Gold Medal finish over the Soviet Union in the 1988 Seoul Summer Olympics, according to his International Volleyball Hall of Fame page. Both Dunphy and his 1988 Olympic Team were inducted in the International Volleyball Hall of Fame in 1994 and 1999, respectively.
"I assume most people say it was a surprise, but Marv does what he wants," Hunt said. "When he says 'Hey, it's time. I've had enough,' there's no talking him out of it."
Dunphy will be present at Pepperdine for the 2017-18 school year as both a professor for the his Foundations of Coaching class — a 300-level class in the Sports Medicine major — and as an adviser to the Men's Volleyball program, according to the press release from Pepperdine's Athletic Department.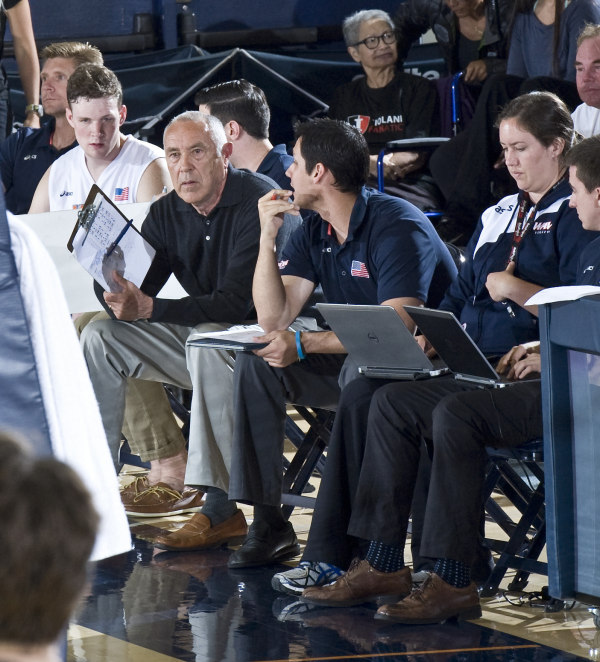 Rooney said the year of transition would mean Dunphy wouldn't be too far away from the program, which would benefit the next phase of the men's volleyball program.
"He's going to be around Pepperdine for sure, and he's still going to be a big fan of our volleyball team, so that's good for the Waves," Rooney said, "Apart from that, I think that all the things Marv has instilled in the coaches and his players over time will hopefully keep the tradition going. A lot of things that have been put in place by Marv and the other coaches that have started Pepperdine volleyball will live on."
Despite the fact that he wouldn't be coaching next year, Dunphy also reached out to incoming freshman and current Pepperdine recruits.
"They responded pretty well and I think I presented it in a way that they could understand," Dunphy said. "I think it helped a little that I wasn't going off to Egypt or dying or something like that, and I'd be here to make sure they grow up straight and tall. That transition made it a little bit easier."
Dunphy named both the class and the opportunity for helping the program in a different role as new ventures to explore in his next phase of life.
"Obviously, what's coming up is my class," Dunphy said. "I really like my class and I want my it to go as well as the team and the program. I'd like to help the program or the department. If there's something that Steve [Potts] and I can say, 'hey, this is where I can be helpful,' then I look forward for that challenge. But I think we're in the formative stages of identifying that."
In the interim, the athletic department will be looking for the next person to continue Marv's legacy, which will be a gradual process.
"I'm sure there's a long list of people that would like to work here at Pepperdine," Rooney said. "Obviously now a spot has opened up. The alumni and the players and anyone who has been involved in Pepperdine volleyball has a lot of pride in the team and in the program. So there's a strong network there of people who are always hungry to help."
Hunt said Pepperdine's athletic department has not announced a new men's volleyball head or interim coach.
"I think the athletic director is still working that out," Hunt said. "[The transition] hasn't been that much to us, because it's been business as usual. Pepperdine always hires top-notch people; they always hire first and foremost, great people who are also knowledgable in their fields. I know I have the utmost faith in our athletic director to see who will work best for out program."
__________________________________
Follow Kyle Cajero on Twitter: @kylecajero