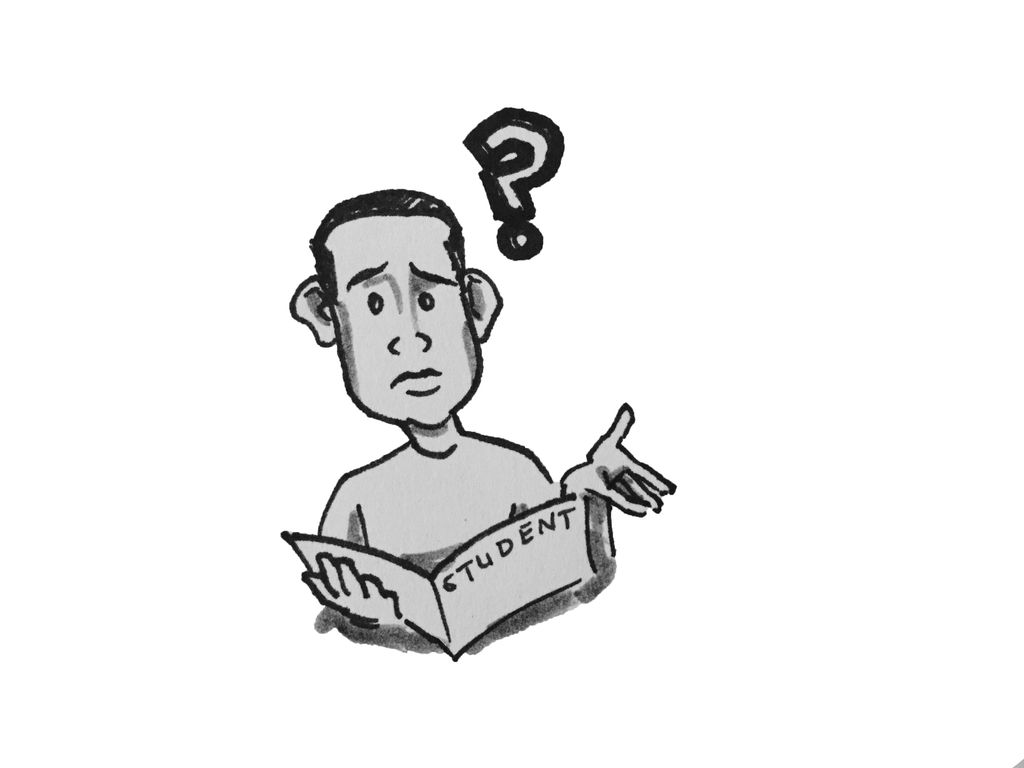 Art by Peau Porotesano
Full disclosure: it took us several minutes to find excerpts from the student handbook online. We promise we weren't using dial-up. We live during an era in which a simple Google search of "Pepperdine student handbook" yields 25,500 results in 0.32 seconds, yet the Pepperdine administration hasn't informed students about a crucial change to the university's policies.
Changes to the hazing policy spring from an incident involving the Men's Water Polo team last fall, in which the upperclassmen were put under university probation after reports of hazing — under the guise of "freshman initiation" — came to light. In order to quell future hazing-related incidents, Pepperdine administration changed the verbiage in the student handbook to match the NCAA's definition of hazing, which not only expanded the previous definition of hazing but also emphasized a "guilty by association" policy. One-time traditions, such as the Athletic Department's talent show, "Mr. All-American," are now deemed as acts of hazing.
To be fair, Pepperdine students aren't completely in the dark. Since the beginning of the semester, we have received emails about upcoming WaveNet outages, sexual misconduct prevention, Waves of Innovation, the add/drop deadline and financial aid — all of which include important information. Even commuter students receive their very own newsletter with updates and ways to connect with other commuter students.
While huge changes are being made to the way Pepperdine identifies hazing, much of the student body remains uninformed and unclear about what these policy changes entail. It is our responsibility to read our handbook, but failing to announce new policy changes within its pages leaves students uninformed of what they can and cannot do as a Pepperdine student.
According to Vice President of Student Life Mark Davis, there is, however, a task force implemented to inform pockets of the Pepperdine community about the new changes.
"The task force decided to focus its communication efforts on the student groups that are traditionally impacted by hazing," Davis wrote in an email. "For example, Athletics is having all student athletes read the updated hazing policy and sign an acknowledgement form. The task force also decided that the Inter-Club Council and Sports Club Council leaders should also sign an acknowledgement form and encourage its members to do so as well. Student Activities will be sharing the revised hazing policy at its upcoming Greek forums. Student Activities is also working with SGA to help get the word out."
Outside of these groups, the student body is out of the loop.
Of course, students could simply read the student handbook to resolve this problem. But assuming this is problematic. It's a several-hundred page PDF document.
This lack of widespread information causes a potentially risky game of telephone among the student body; the initial message inevitably becomes misconstrued with each retelling. This doesn't bode well for the administrators, who expect Pepperdine students to abide diligently by university policies.
There are a number of ways that the administration could ensure that students are made aware of policy changes. For one, it would be extremely beneficial if it took less time to locate handbook changes online. Even a simple tab on Pepperdine's website or an email sent out at the start of each new school year with handbook changes from the past year would make policies clearer and much more upfront. Also, including a link to the previous year's policies would give students the option of comparing the old and new policies, providing context for the changes.
Plenty of students check Pepperdine's app daily, even if only to track the progress of the shuttle on their way up to the CCB. Posting a press release or a link to policy changes in the app would ensure that changes were literally in the hands of those students seeking them.
It is critical not to be passive while Pepperdine changes disciplinary policy without openly communicating it. These issues regarding hazing, the school honor code and the scope of the university's jurisdiction could affect student's academic standing at Pepperdine.
In the interim, ask questions, reach out for more information and ensure that information is being fairly passed on to the student body. SGA can be a valuable resource for getting in touch with an administration that may seem distant from the student body it governs.
_______________________________
Follow the Pepperdine Graphic on Twitter: @peppgraphic