Photos by Pepperdine Graphic Media
A portrait of Larry Donnell Kimmons hangs in the newly renovated Payson Library for students, faculty and staff to walk by throughout their days at Pepperdine. But for some, that portrait memorializes a painful part of Pepperdine's history.
At a rededication ceremony for Kimmons' portrait in September, letters written by George Pepperdine College Alumni Cookye William Rutledge ('68) and Catherine Meeks ('70) were read to all those in attendance, including the wife of former Dean of Students Jennings Davis, Vera Davis.
Although Rutledge and Meeks weren't at the rededication ceremony, their words have reopened a conversation for the University community about Kimmons' murder and the impact it had on Pepperdine's development as an institution.
Kimmons, a 15-year-old Black high school honors student who lived near the George Pepperdine College campus in South LA, was shot and killed by Pepperdine DPS Officer Charlie Lane on March 12, 1969. Kimmons' death was a turning point for Pepperdine students and the South LA campus.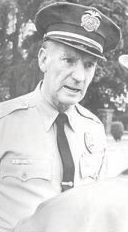 Nearly 48 years after Kimmons's murder, Rutledge, Meeks and their longtime friend and George Pepperdine College alumna Linda Crosslin McDill ('72) have decided to speak out about their past experiences with Pepperdine, and how they challenged a University administration they said didn't hear their concerns about racial tensions on the school's South Los Angeles campus.
"It's always been a very sensitive and painful event to talk about, but in recent years I've elected to talk about it because I just feel that Larry's legacy needs to live on and that I do believe that racial healing and reconciliation is possible — and I believe if it can happen anywhere; it can happen on a Christian campus," Rutledge said in a phone interview with Currents.
Racial Tensions

Long before the deadly shooting, Rutledge described her "first racial incident" as a Pepperdine student.
"After meeting my roommate, her parents excused themselves and took her for a short walk," Rutledge wrote in an email. "They asked her, 'How do you feel about having a Negro girl for a roommate?' She told them that she was fine with it. They told her, 'If you have any problems or change your mind, let us know. We will handle it.' My parents, on the other hand, said nothing except, 'You two have fun.'"
That was not the only racial incident Rutledge wrote about, but she also described her experience as a typical Pepperdine student.
She recalled sitting next to Matt Young — the son of Norvel Young, former president of Pepperdine College from 1957 to 1971 — on required chapel days, and discussing with him campus gossip and poking fun at some speakers. "It was great fun," she wrote. She was also invited to the wedding of Young's daughter, Emily, whom Rutledge described as "such a beautiful bride."
In former President William S. Banowsky's book, "The Malibu Miracle," he described Meeks and Rutledge as contrasting forces on the South LA campus who sought justice following Kimmons' death.
"Meeks epitomized the majority of positive Pepperdine Black students who remained calm under fire," Banowksy wrote. "But her friend, Cookye William [Rutledge], epitomized the negative Pepperdine Black students who reacted in the opposite direction."
In a phone interview, Banowsky said he stood by the words in his book.
"I don't know whatever happened to Cookye, but she was a leader of the radical left," Banowsky said. "I don't know where all those people went, but I would say the same thing — there's not one word in my book that I would change."
Rutledge said she had "organized marches and things like that," but she is willing to apologize for any wrongdoings.
"I would be willing to come to campus and say, 'These are the mistakes that I made,' because I did some good things, and I did some bad things, and I'm ready to apologize to those people who are still living," Rutledge said. "I'm ready to apologize for those things that I did that annoyed them."
Banowksy also said Pepperdine's move was necessary for the institution to keep going as a whole. Otherwise, "Pepperdine was dead."
"The Larry Kimmons incident was not the cause of the problem or the center of the problem, it was simply an illustration of how tense the problem was," Banowsky said. "… But if that had never happened, Pepperdine would still have had to move. The Larry Kimmons incident was not because of our move, it was simply an illustration of why we had to move. You can focus on it; it was pretty traumatic. But it wouldn't have changed a thing. Pepperdine was either going to move or be dead. Period."
Meeks said she and her peers resisted Pepperdine's move to Malibu as much as she could at the time, and she reflected on that proudly, but now she looks back and sees her efforts as naive.
"I think we felt like we really believed we could change things, and we were naive enough to believe that we could keep Pepperdine from leaving the 79th and Vermont community," Meeks said. "I laugh about that now as a 71-year-old woman, thinking how naive could you be to think you could compete with land in Malibu and win."
McDill's reaction to Banowsky's account of Kimmons' death in his book was that Banowsky's words echoed the times the campus endured.
"He may have the facts right, but the interpretations are so wrong," McDill said. "It was the same kind of putting everything under the rug — we did everything we could, we tried so hard, but we didn't do anything. We suffered, oh, and now let's talk about building Malibu. It was an echo of those times."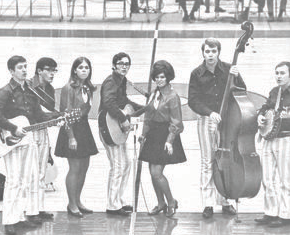 Two Campuses Collide
McDill's upbringing was familiar to many with a tight-knit Pepperdine lineage. Growing up with a father who was a pastor at the Inglewood Church of Christ, she was closely connected with George Pepperdine College from her earliest memories.
"All of this was deeply personal for a lot of us because we loved Pepperdine," McDill said in a phone interview. "I was 3 years old, and my father and mother would say, 'When you go to Pepperdine,' not, 'When you go to college.' I used to play at George Pepperdine's feet as a little girl because dad and George were friends."
McDill went on to describe her early memories with Young and his family, including his wife, Helen, who passed away Nov. 30.
"The Youngs would have us over for dessert after [Bible lectures]," McDill said. Her intimate relationships with administrators mimicked family, making her anger all the more distressing following Kimmons' death. "I can't describe for you how painful this time was."
Young watched the campus move from the bustle of the city to the seclusion of Malibu, retiring from his presidency in 1971 just before the big move in fall 1972.
Frustrations resulting from the move to Malibu stemmed from not only the move in general, Rutledge said, but how Pepperdine got there.
"It's almost like the trauma of it, the fallout of finding out that people I had respected did not act honorably, told lies to defend that campus and their move to Malibu, and that even worse, they used Larry's murder as a rally cry to get to Malibu I think even faster than they would have because I know that they used it with donors," Rutledge said. "That they had to get their students to a safe place."
Banowsky recalled in his book receiving the phone call from Young about Kimmons' death.
"Charlie Lane just shot a teenage Black boy to death!," Banowsky wrote. "…Bill, this could be the holocaust we've dreaded!"
Banowsky described in his book the Malibu campus, which at the time was a plan-in-action while administrators tried to keep the campus they already had in South LA under control.
The difference between Malibu and the South LA campus was the difference between "night and day," "light and darkness," and "heaven and hell," Banowsky said.
"Through the Providence of God, we were able to receive those acres in Malibu, and we had some conservative donors who were always supporting the school. They lined up behind us, and we moved. That's why they call it the Malibu Miracle," Banowsky said. "But it was not without bloodshed."
Dean Emeritus of Seaver College David Baird wrote in his book, "Quest for Distinction: Pepperdine University in the 20th Century," that Pepperdine couldn't afford to ignore racial concerns on campus following the Watts Riots (or, as others have referred to it, the Watts Rebellion) that ignited in 1965.
Prior to Kimmons' death, Pepperdine's South LA campus tried its best to integrate the university peacefully among the students.
"Even in the face of the campus incidents and greater student unrest nationally, the Young administration clearly believed the Pepperdine campus would remain calm and unified," Baird wrote. "Faculty and students observed Negro History Week in February 1969 without incident, and prospects for on-campus harmony seemed good."
Professor of Communication Fred Casmir taught at Pepperdine for 42 years on both South LA and Malibu campuses before his retirement in 1999.
Casmir worked closely with the University's administration while Black students integrated onto campus in the late 1950s and early 1960s. He and his graduate student attempted to mediate racial unrest on campus long before the shooting took place.
"There was an inevitable final clash, and the Churches of Christ and several of the leaders of Pepperdine College were very much Southerners," Casmir said in a phone interview. "I am not accusing any of them of being racially insensitive or even against Blacks or anything like that, but they were part of a culture that had not prepared them to deal with what was coming."
McDill acknowledged Young's shortcomings when ministering to students who endured the effects following the shooting. But she also said Young told her he had come to God and acknowledged his wrongdoings before his passing in 1998.
"God's the God of redemption and Norvel and Helen, I think in the end, the love continued and I have great love for them," McDill said. "They're with the Lord and I look forward to seeing them again. But these are hard things, when people make mistakes that wound a lot of others, then it's hard to discuss. It's hard to talk about."
"Let's Move On"
Pepperdine accommodated some of the requests students made to take care of Kimmons' family following his death, including paying for the funeral and burial, as well as setting aside scholarship funds for Kimmons' siblings. Rutledge, Meeks and McDill said they thought this was the least Pepperdine could do to help out the grieving family.
All three women stayed in close contact with Kimmons' mother following the shooting, and they said she was a woman of faith who held no hate in her heart for the institution where her son's blood was shed.
"I went for a long time afterward to visit with Mrs. Kimmons just to be a supportive face," Meeks said in a phone interview. "She and her other children became like family to me and to Cookye and to a lot of us that were at Pepperdine."
McDill and Rutledge both said Pepperdine made efforts to comfort Kimmons' family, his mother and siblings, but that communication from Young and other administrators lacked when it came to the well-being of students on campus following Kimmons' death.
"They just never stopped and cared for and tended to the broken hearts and the betrayed hearts of the students," McDill said. "There was just this insensitivity and this, 'Let's move on,' and, 'Aren't you over this yet?' But the problem is that what they experienced — what the African-American students experienced at Pepperdine — was echoes of the discrimination they experienced in their lives growing up because this was during the Civil Rights Movement."
Casmir said Pepperdine could have done more to handle the racial tension on campus, but he said the university didn't have the acquired knowledge and methods to go about it at the time.
"You do not change decades — more than decades of history, personal experience, personal habits, word usage — you don't change that in a short time," Casmir said. "When people say that Pepperdine could have done more, yes; but it didn't have a basis on which to do more yet. That took time."
What Rutledge had hoped as a student and still hopes for as a long-graduated alumna is that the Pepperdine community, and especially the current administration, recognize what she said lacked in handling Kimmons' death.
"All I really wanted administrators to say — and not just me but members of the Black Student Union — we just wanted them to say, 'It was wrong. Larry hadn't done anything,' as we know," Rutledge said. "I wanted them to say, 'Let's get together. Let's talk. Where can we go from here? What can we do to help this racial divide?'"
Rutledge said despite Kimmons' portrait rededication, she still feels there is more to be reconciled.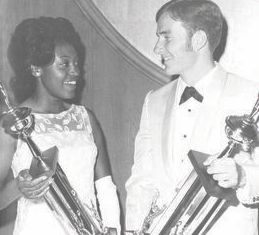 Buried History
Professor of Religion Richard Hughes worked at the Malibu campus twice: once from 1971 to 1976, and then again from 1988 to 2006. Throughout both periods that Hughes taught at Pepperdine in Malibu, he said he had never heard the story of Kimmons' death until a meeting with Meeks in 2003 at Mercer College in Macon, Georgia — where Meeks had worked as a professor for numerous years.
"I don't know if people tried to suppress it, but it was never mentioned, and you could argue that in the Malibu context that maybe the administration viewed it as irrelevant. I don't know," Hughes said in a phone interview. "I don't know why it was never mentioned. But it was a really crucial story, so much a part of Pepperdine's history, it was just buried."
Hughes invited Meeks to tell the story to the club, Progressive Pepperdine, a group he said was filled with the more social justice-minded students on campus. Later, he invited her to speak at convocation.
"Here's a story that is so much a part of Pepperdine's history, just never mentioned," Hughes said. "It was buried until Cathy came and told the story."
During her short tenure on the Malibu campus, Meeks said it was a positive experience, but not one she would want long-term.
"I was happy to be there for that short period of time. I was clear then, and I am now that it is not an environment I would have liked to have had a long-term appointment to because it was too White and too far away from the marginalized communities that I am deeply committed to, and I want to be near and able to feel like what I'm doing has some impact on them in some kind of way," Meeks said. "I didn't feel that at all in Malibu."
One Malibu
Hughes was part of the first wave of professors on the Malibu campus in 1971, welcoming and transitioning new students to Malibu.
"The original vision for Malibu, for the Malibu campus and the Malibu program, was going to be a highly experimental, tremendously upgraded, academically, college," Hughes said. "Pepperdine on the LA campus, if you want me to be quite honest with you, was not really that good a school. A lot of it had to do with economics. The school didn't have a lot of money."
Pepperdine was unable to financially maintain both campuses, forcing the institution to combine and move entirely to Malibu. Hughes said he left in 1976 because once the LA campus was closed, the Malibu campus became too uncomfortable an environment for him as the newer faculty and the older faculty combined, creating conflict.
"The six years that I was there (at Pepperdine), those were really tough years," Hughes said. "The tension, you could cut it with a knife. The tension was so thick."
Cynthia Horner was a young student at the age of 16 who enrolled in Pepperdine's first-ever Malibu class and graduated in winter 1975. She worked on the Pepperdine's school newspaper, the Graphic, and attended the school for its promising journalism program.
"Seaver College was the jewel of the Pepperdine University system, and we had a lot of donors coming through all the time to take a look around, taking tours, people there for meetings, attending lunches and dinners, etc.," Horner said in a phone interview. "All of us were ambassadors for the school. We had to conduct ourselves a certain way."
Hughes described Pepperdine as becoming more tuition-driven, and Horner acknowledged Pepperdine Malibu as being one of the most expensive institutions in the nation, which attracted a different, more wealthy student body. Horner said there was some diversity, but it was mostly because of international students.
"There were no African-American students at Pepperdine anyway except me and a handful of other people at that time," Horner said. "We had a lot of people from foreign countries, especially the Middle East because their families could afford to send them."
When the two campuses combined, Horner said there was some tension among the students, too.
"I think it was very uncomfortable for some of the students who had felt proud that they had attended the Los Angeles campus because it was almost like it didn't matter anymore," Horner said. "The focus was on Malibu. Malibu was the homecoming queen, so to speak. Everybody made a fuss over it."
Horner recalled hearing some talk about the old South LA campus and racial tensions, but she attributed it to ongoing civil unrest within the Black community.
"I heard a little bit about it, but not much," Horner said. "But there was some for sure because, if you think about it, that other campus had been around for quite a number of years, and it was located in an area of LA where it was a predominantly African American population and back then, there was a lot of civil unrest, kind of like what you're seeing now, protests, all kinds of racial strife, and it may have spilled over a little bit into the campus."
As for her decision to attend Malibu, Horner said she has no regrets. In fact, she attributes it to her ongoing success in the communication field.
"I just feel that it was such an enriching, rewarding experience," Horner said. "I'm not saying everything was perfect. But no, I never regretted it. Ever. I am absolutely thrilled with the choice that I made. I think it was definitely the best decision that I ever made."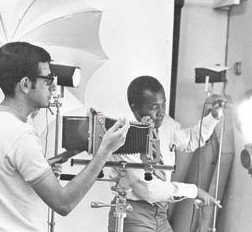 Jennings and Vera Davis, Anne King and Lucille Todd
Meeks spotlighted four specific members of the administration who she said helped students in their grief at the time of Kimmons' death: Jennings Davis, dean of students; Davis' wife Vera; Anne King, head resident in the women's dorm; and Lucille Todd, dean of women.
"Those four people were such a mainstay for me and many other students in general, but Black students in particular because they were four White people who were the most loving and accepting and courageous people that I had ever met in my life," Meeks said. "They are the reason I am able to be as loving and generous toward White people as I am today."
Though then-Vice President Banowsky was not one of the four individuals Meeks chose to highlight, he and Jennings Davis met with the board of trustees to update the board on the latest student demands following the on-campus death. At this meeting, Davis voiced that "much of the unrest on campus was due to irritants which should have been corrected long before," Baird wrote.
"Jennings Davis was the dean of students. I had served before that as the dean of students, so we were constantly in contact with people like Cookye Williams and others, the Black students. It was a constant night and day, seven day a week, ongoing conversation," Banowsky said.
The trustees listened to Banowsky and Davis' complaints but preferred to focus their efforts on handling the crisis of unrest on campus rather than resolving any underlying issues.
"They were largely dismissive of the ABS (Association of Black Students) demands and Davis' concerns — stating implicitly and explicitly that solving racial problems should be reserved for the church, not the college," Baird wrote.
Meeks said she stayed in contact with all four since her graduation, and they had a significant impact on her life and career to this day. Vera Davis is the last of the four still living.
"They created a consciousness for me that was just so wonderful in the midst of what could have been a complete desert," Meeks said. "It's such a great gift, and I'm so thankful for it."
Meeks does criticize the Pepperdine administration for not only avoiding the shooting as a topic and pressure point among students but also for losing Kimmons' portrait for all those years. But she credits her healing and her promotion of dismantling racism to those four key administrators who she, Rutledge and McDill all reference as having shoulders to cry on, ears ready to listen, and voices for those who felt voiceless.
"It has shifted the way I come to live and be in the world, and I do a lot of professional work around dismantling racism, and they are so much a part of that, of helping me become clear about that and to be able to do it with love and a spirit of generosity, because that's what they taught me," Meeks said.
___________________________
Follow Rachel Ettlinger on Twitter: @RachelEttlinger