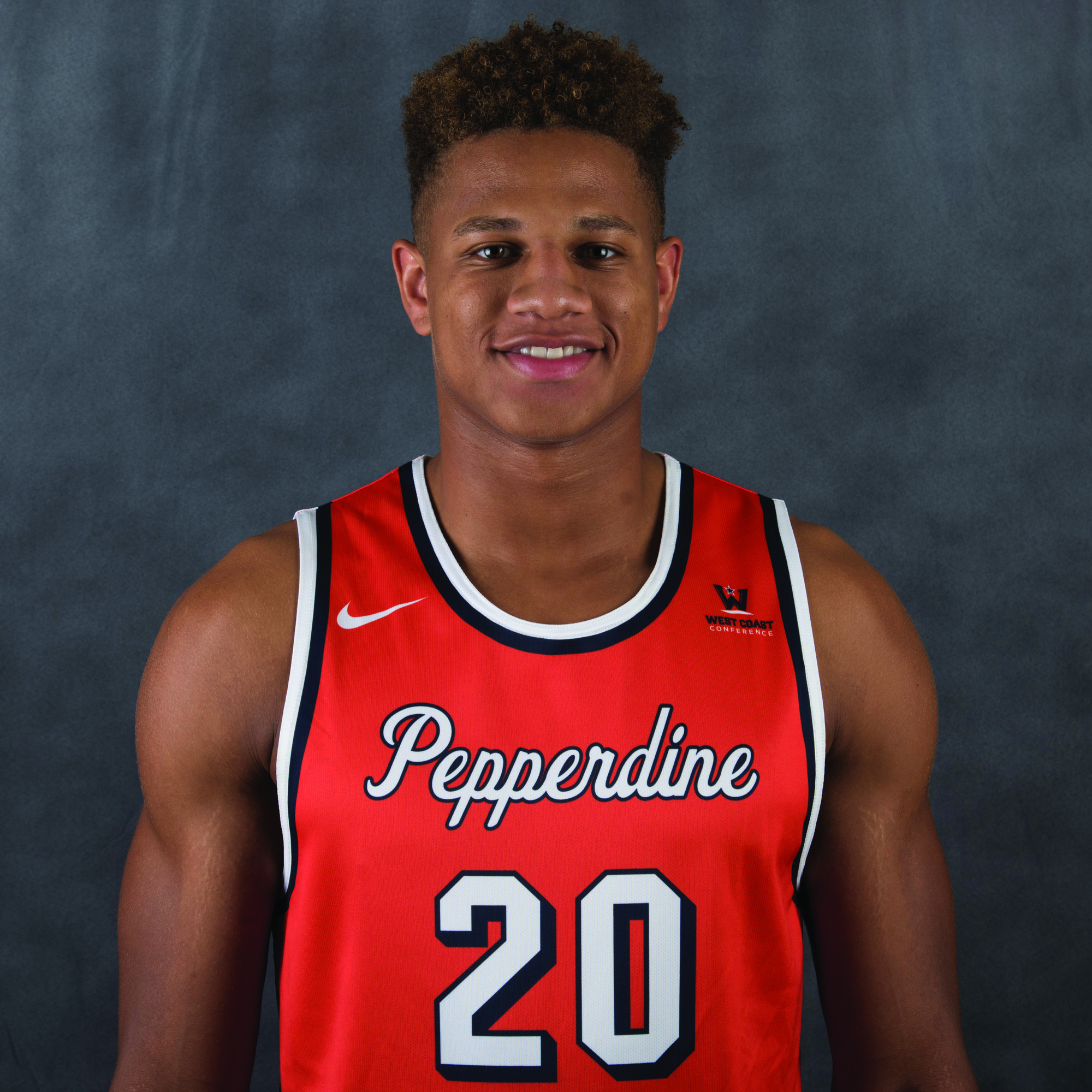 Kameron and Kessler Edwards' bond extends both on-and-off the basketball court, beginning at home in Rancho Cucamonga, California and continuing to Malibu at Pepperdine University where freshman Kessler will join his older brother, redshirt junior Kameron, as a member of the Men's Basketball team this year.
Forwards Kameron and Kessler's strong brotherhood played a key role in Kessler's decision to follow his brother's course to Pepperdine.
"Kameron was a big reason why I came here. We're really close, we have a really good relationship," Kessler said. "I think of him as one of my best friends."
The dream of playing college basketball together is something that both Edwards brothers accredit to their upbringing and their parents' vision for them since childhood.
"They knew we were all going to be tall, so our parents put a basketball in our hands early on and planned for us to hopefully get a scholarship and play basketball in college one day," Kessler said. "My parents put us in a situation to succeed because they wanted our upbringing to be better than theirs was."
However, the brothers agreed that despite the obvious potential they displayed from a young age, their parents never pressured them into committing to basketball, and instead allowed them the freedom of choice to decide their future.
"I had a lot of freedom when I was younger … If I wanted to, I could have played anything and my parents would have supported that, but I've always loved basketball and have just stuck to that," Kameron said.
Kessler, like his brother before him, started for the Etiwanda High School basketball team, but never had the opportunity to take the court with Kameron. The two-year age gap meant that when Kameron was starting as a senior, Kessler was only a freshman.
Despite not being able to develop on-court chemistry together in high school, the brothers have supported each other's development through numerous hours of training and playing each other one-on-one. The brothers said that missing out on the opportunity to take the court together in high school has them hungry for the opportunity to do so at Pepperdine.
"This is the first time we will get to be on the court together … We had practices in the summer and things like that where we were on the same team. I guess our chemistry off the court transfers to on the court, so I'm excited about that," Kameron said.
The brothers' journey thus far led them to Pepperdine where their most exciting chapter awaits.
"Playing college basketball together is a dream come true," Kessler said.
Catch the Edwards brothers in action for their first home game Nov. 7 against Cal State Dominguez Hills.
Follow Jacob Resendiz on Twitter @jacob_resendiz