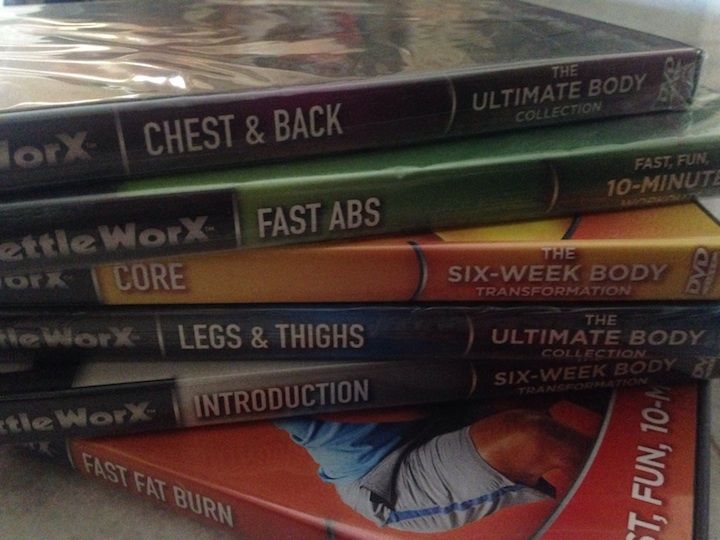 After a long day of class or work, making it to the gym can be a challenge. Traffic, locker rooms and crowded weight floors can make an already difficult workout just plain brutal. Not to mention, it all takes up precious time from your already busy schedule.
I might not be making a good case for working out right now, but what I'm trying to say is sometimes making it to the gym just doesn't happen. Luckily, there are numerous ways to get a great workout without even leaving your dorm room. Here are a few of my favorite at-home workouts:
1) Jillian Michaels: You may recognize her name from the Biggest Loser, but Jillian Michaels is also a lifesaver when it comes to at home workouts. Her DVDs are fast and effective. I highly recommend her 30 Day Shred. Each workout is only 20 minutes long and includes strength, cardio and abs. It's easy to follow and great for any fitness level. Plus, it's easy to do in a small space, such as your dorm room. You can purchase the DVD online or from a local Target. (Many of Jillian Michaels' workouts are also available online.)
2) Kettlebells: The kettlebell workout is a great way to incorporate beginner dumbbell training and cardio. The only catch is you do need to purchase a kettlebell. A kettlebell is a hand weight used to perform exercises that incorporate cardiovascular and strength training. You can purchase kettlebells online for around 20 to 40 dollars. Pepperdine Campus Recreation also offers a great 'Kettlebell Power' group fitness class. With a Kettlebell, you have the option to follow a guided workout routine or make up your own. I highly recommend the Kettlebell Workout DVDs. They're a great workout and stress-free. You can also find a selection of kettlebell workouts available on YouTube.
3) The Asylum: If you're ready to break a serious sweat, this is the workout for you. When I didn't have access to a gym over Christmas break, my cousin recommended I try Asylum. I had no idea what I was in for. Insanity Asylum is one of the best workouts out there and is designed for serious fat loss and muscle definition. Workouts are approximately 45 minutes long, but don't feel like you always have to complete the full DVD. The Asylum is fairly intense, so be sure to wear your sneakers and stay hydrated.
4) T25: Focus 25 is a great workout for those of us with a crazy schedule. According to the fitnessfocus.com, Focus T25 is based on the theory that 25 minutes of high intensity exercise is sufficient for a solid workout. The workout is ideal for the busy college student who wants a quick workout with great results. Workout equipment is minimal and the program still promises weight loss and a well-toned physique.
Follow Shayla Girardin on Twitter @shaylagthatsme