Won by One performs the National Anthem at Blue and Orange Madness in Firestone Fieldhouse Oct. 8. This was the group's second performance on Pepperdine since campus opened up.
Photos courtesy of Lawson Rudd
Won by One — Pepperdine's six-member a cappella group — returned and is bringing their music back to Pepperdine and surrounding communities.
After a year of uncertainty and online performances, members said they are thrilled to perform in front of live audiences and church communities again.
"It's really cool because we have this new community where we're all really close and we all know each other and we're ready to get back into it," junior and soprano one Lawson Rudd said.
Won by One has 30 to 40 songs in their performance rotation, worship songs and original songs written by Peau Porotesano — the group's musical director, composer and former member, as well as Graphic alumnus ('18). Throughout the semester, the group will visit churches around Southern California to perform to congregations.
"I'm really excited to get to see churches that I've seen a long time ago," Rudd said. "I'm just ready for them to see the way that we've evolved."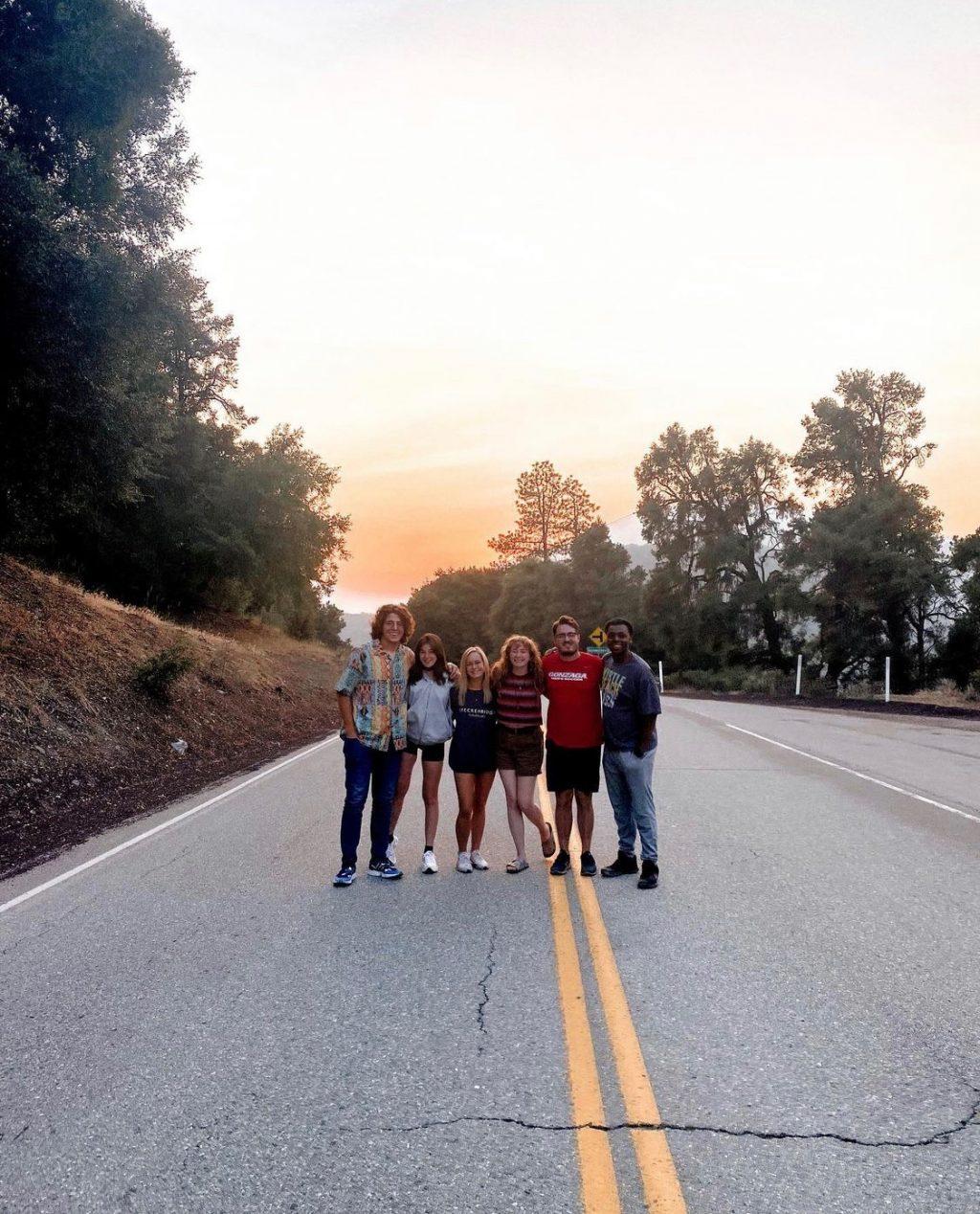 One event all members said they are excited for is the Christmas Concert at the end of the semester. For this performance, all the members dress up in Christmas attire and sing, giving students a sense of holiday cheer and relief from finals.
Being a part of an a cappella group during the pandemic brings many challenges. One of them is wearing masks while singing and standing six feet apart from one another, which Rudd said was one of the most difficult adjustments.
The group tested a few different singers' masks to see which one was most efficient in creating a clear and rich sound while still being comfortable and safe to wear.
Rudd said it was also challenging to record the songs in a time where studios aren't open and members had to sing alone— because in a cappella, singers harmonize and blend their voices together.
Instead of holding rehearsals throughout the school year and performing in front of live audiences, Won by One took a different approach to practice and performance this past year. The group rehearsed and recorded their concert setlist during a six-week intensive training program from mid-August to the end of September.
"It [was] just very different, but it helped us get through [the pandemic]," said Rachel Higgins, Won by One manager and former member. "I think it encouraged other people as well so that was good."
For Rudd — a member of Won by One since her first year at Pepperdine — working in an online environment with so many restrictions was stressful and discouraging, she said. It was hard for her to sense the emotional impact of their virtual concerts on audiences, and they often felt disconnected.
"In the moment, when all you see is other people's screens turned off or someone's just staring at the screen, even if inside they love it, it's hard to see that," Rudd said. "You spiral into this [mindset of] 'What are we doing?' It was a lot of self-consciousness."
Despite the hardships the virtual environment brought, the group was able to perform to live audiences at churches, summer camps and special events over the summer throughout the West Coast during their annual Summer Tour.
"I always love touring, so I never really have anything bad to say about it," Higgins said. "Some people do not like it. [You're] on the road without a place to stay for more than a couple of nights, but I think it's super fun."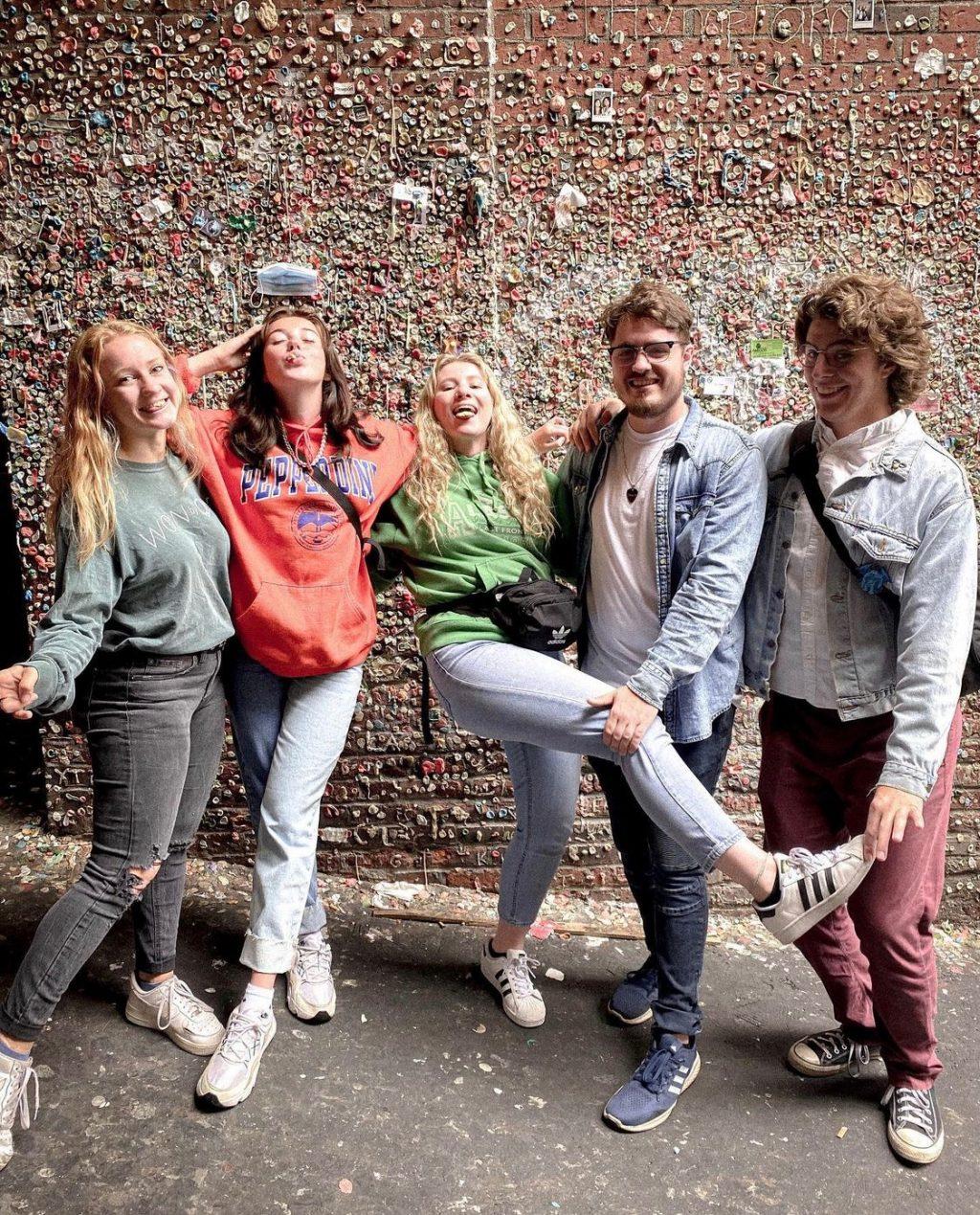 For senior, tenor and vocal percussionist Wesley Ruby, Won by One is like a family to him and allows him to dive deeper into his passion for music, he said.
"You have to be in sync with each other and really be listening to each other to make sure that we're staying in rhythm and in tune, making sure that our syllables are ending at the same time, our vowels are matching," Ruby said. "There's so much focus on one another that you know that person really well."
First-year and baritone Norvahsua Cottingham said it's been wonderful to be a part of the family-like community fostered through Won by One.
Cottingham said he's always loved singing and hopes to be a performer in the future, so when he found out about Pepperdine's a cappella group he was eager to step into the spotlight and audition.
"When the opportunity came up, I was like 'OK, now I got to jump into [this], this is God making moves, now I gotta make some moves,'" Cottingham said.
For Cottingham, being able to perform in front of audiences and reach out to people through song is what he loves most. Cottingham is thrilled about the events they have planned for this semester, he said, and to make connections with people through worship.
"There's a variety of things that can be going on in somebody's life and you as a person, especially when you're up there leading worship and singing, you get to encourage them," Cottingham said. "That to me is one of the best things and we're able to do that using the gift that God gave us."
____________________
Follow the Graphic on Twitter: @PeppGraphic
Email Yamillah Hurtado: yamillah.hurtado@pepperdine.edu