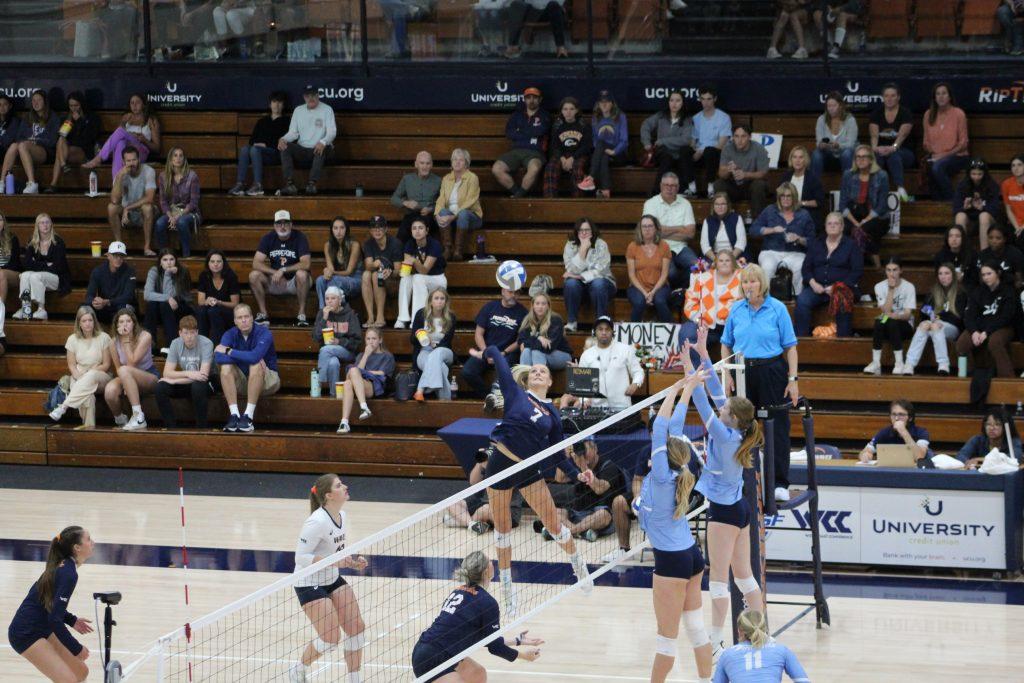 Pepperdine Women's Volleyball swept the University of San Diego Toreros 3-0 Nov. 11, at Firestone Fieldhouse. This win clinched the West Coast Conference title for the Waves.
The Waves made quick work of the Toreros to maintain a flawless 14-0 in WCC play on senior night. Junior outside hitter Grace Chillingworth led the charge on offense, with senior outside hitter Birdie Hendrickson and sophomore outside hitter Emily Helmuth following with 16, 11 and 8 kills respectively.
"Our goal was to be undefeated WCC champions," Hellmuth said. "When we first started, it was kind of like that's a tall task, and now we're here."
Both sides came out of the gates keeping the set close as they dueled point for point. This was until USD got two kills and a Chillingworth attack error gave the Toreros a 14-11 lead.
Pepperdine then called a time out and brought the momentum back to the Waves, which Chillingworth fueled with three straight kills. Pepperdine won the set 25-19.
"We came out a little flat," senior middle blocker Meg Brown said. "Definitely some emotions were high from senior night, but we were able to just kind of get back to Pepperdine volleyball, get some energy back in us and compete at a high level."
Much like the previous one, the second set started close before the Waves went on a 7-2 run to make the score 11-7. A strong push from USD toward the end pulled the Toreros within two, but Pepperdine remained one step ahead and won the set 25-22.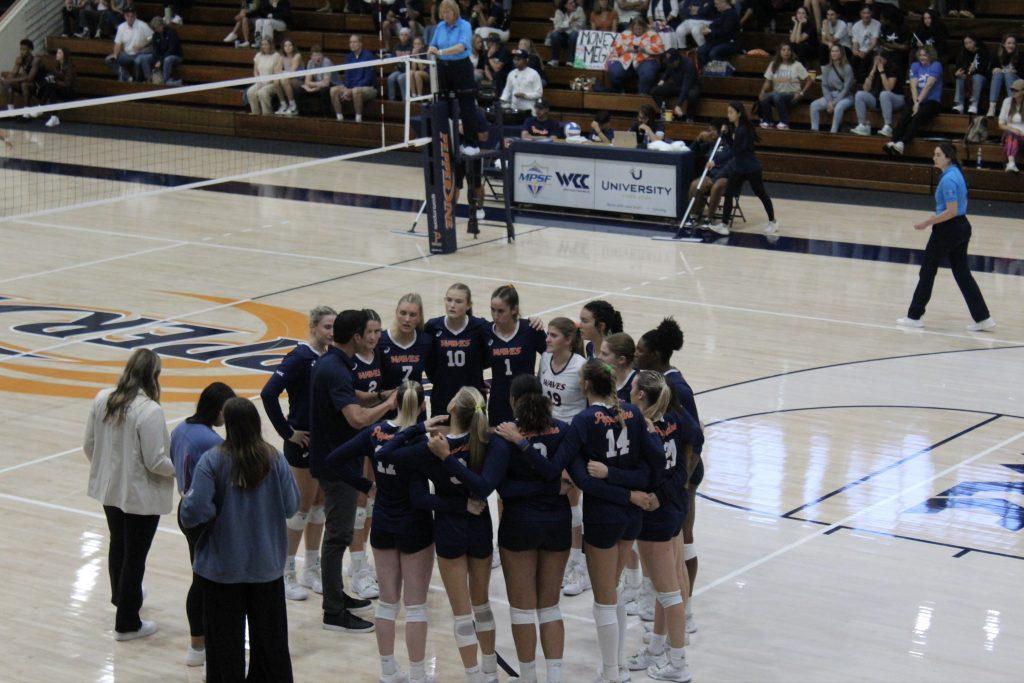 At the start of the third set, Pepperdine jumped out to an early 5-1 lead before remaining comfortably in front throughout. Head Coach Scott Wong said the team remained in front because of their ability to improve as matches on go on.
"We learn about other teams as the match goes on," Wong said. "We can wear them down and play at a higher level."
With the score at 24-16, graduate libero Riley Patterson went to the service line and delivered an ace to secure Pepperdine's first WCC title since 2011. The players then erupted from the bench and pig-piled on the court.
"I was so happy that it was Riley," Hellmuth said. "She's like the backbone of our team. She's the heartbeat of it. I'm so stoked that it was an ace by her."
Many of the players got emotional as they donned their WCC champions gear and awarded the WCC trophy. This experience fulfilled the dreams of many players, Hellmuth said.
"You see other teams doing it," Hellmuth said. "You always wish it was you. Since I was young, I always [hoped] for a moment like that."
This conference victory comes after the team started 1-6 in preseason. Despite this, the team never had any doubt and used this as a way to grow, Brown said.
"That preseason was a big learning lesson for us," Brown said. "We learned a lot of really good lessons and made some changes. And since then, it's really clicked for us."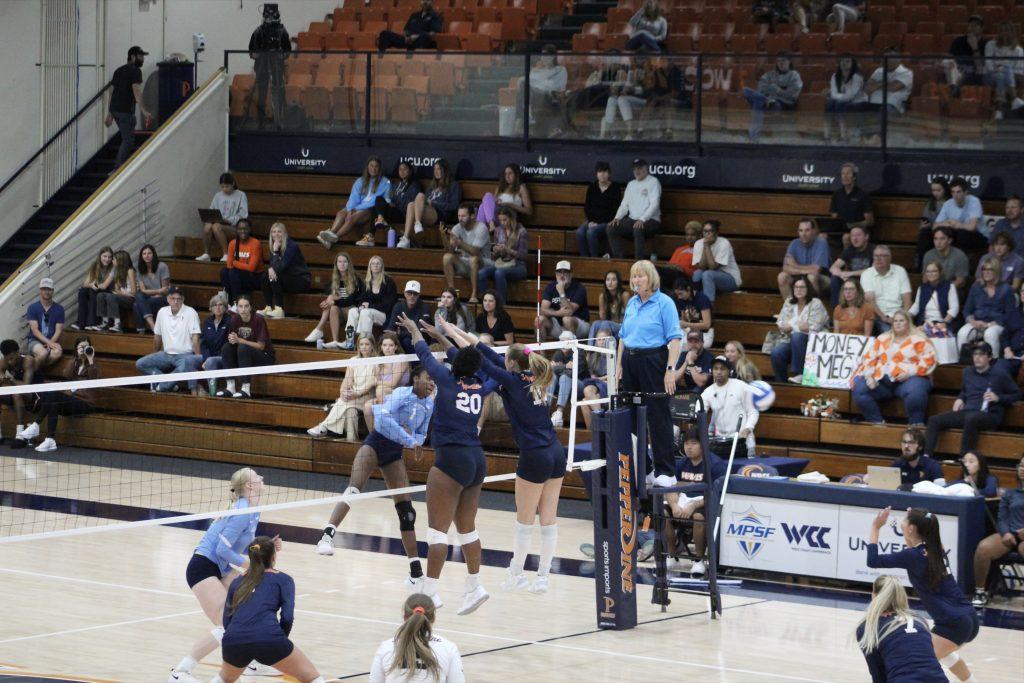 The game was also senior night where the team honored Brown, Hendrickson, Patterson, graduate setter Isabel Zelaya, graduate middle blocker Sterling Parker and senior outside hitter Emma Ammerman.
This conference victory means Pepperdine will be returning to the NCAA tournament for the fifth time in the past six years.
"It means a lot that we're going back and we're representing the WCC," Wong said. "But we don't want to be content with that. We want to see what we can do and see how far we can get in this tournament."
Pepperdine's final regular season games are against Pacific on Nov. 16, San Francisco on Nov. 18 and Southern Methodist on Nov. 20, all on the road.
__________________
Follow the Graphic on Twitter @PeppGraphic
Contact Tony Gleason on Twitter (@tony__gleason) or via email: anthony.gleason@pepperdine.edu