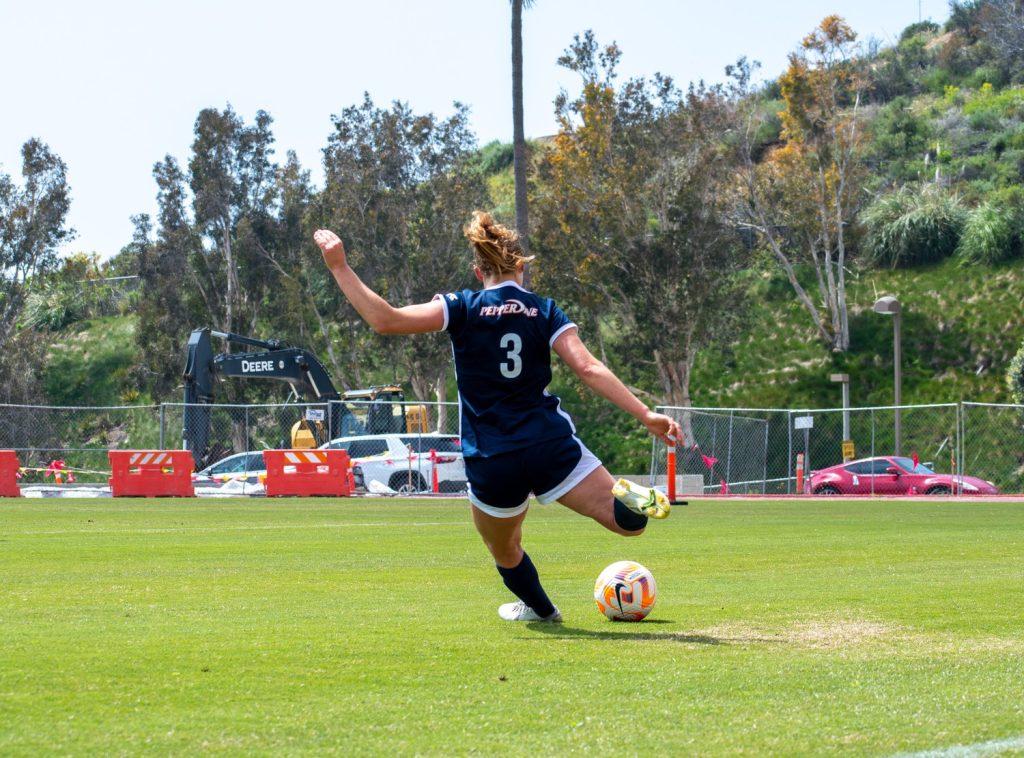 Pepperdine Women's Soccer season begins Aug. 17, against the Georgetown Hoyas at Tari Frahm Rokus Field. Sophomore midfielder Tatum Wynalda said the team is building on the difficulties of the 2022 season.
Members of the team said injuries held the team back from success during the 2022 season.
"This year, we have a lot of unfinished business. We have a lot to prove because last season did not go our way," Wynalda said.
Wynalda said the team suffered several injuries to starting players over the course of the year, which led to the team feeling like they didn't hold up to their own expectations.
"In the span of three games, I want to say we lost five to six starters," Head Coach Tim Ward said.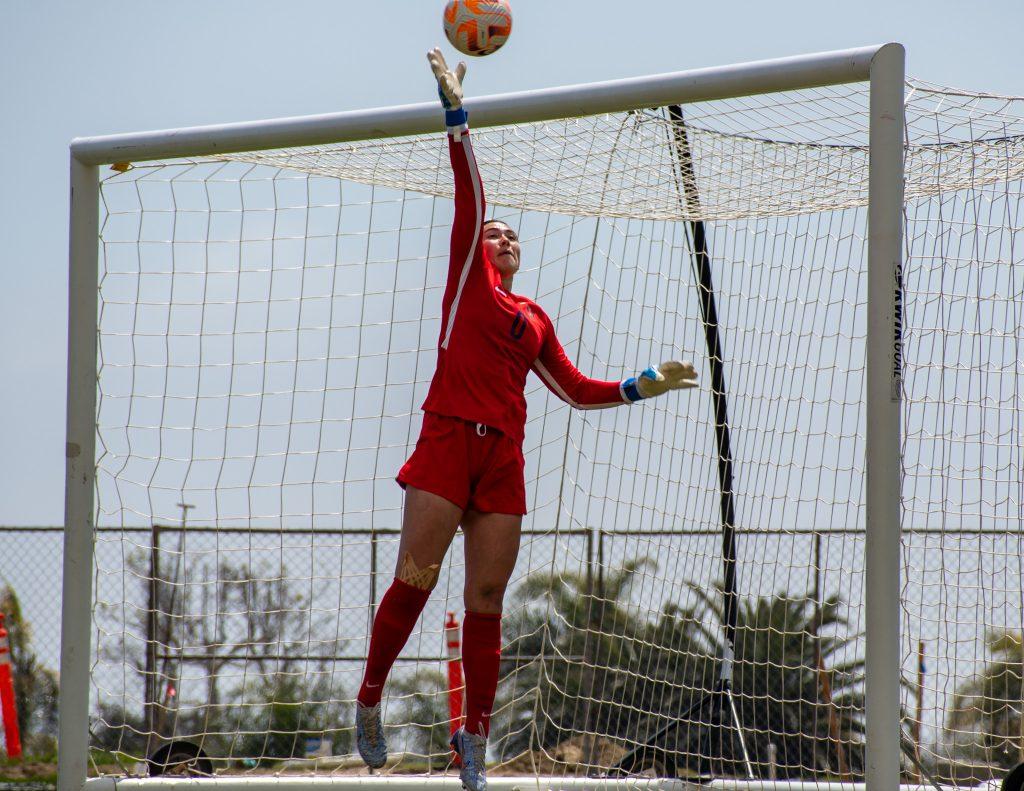 New Faces Stepping Up
With the brand new year comes a group of new players getting ready to step up on the pitch. Ward said he expects many players to take steps forward this season.

"The women are excited to step into a more senior role and do the job," Ward said. "We don't have a massive freshman class. We have five new freshmen and then a transfer from Notre Dame."
Wynalda played 18 games and had 8 goals and 1 assist last season. Wynalda said she is optimistic about what she learned in 2022 and hopes to create success this year.
"The biggest thing for me is just implementing everything that I learned from last season and bringing it into this season," Wynalda said. "Now I feel a little bit more comfortable and can start helping in the leadership roles and contributing in ways that I wasn't necessarily able to last year."
Wynalda said, for freshmen coming into the soccer program, it is important to emphasize inclusion and acceptance on the team.
"Something that we value on our team is we don't see anyone as different than what they are," Wynalda said. "If you're on this team, you're on this team for a reason. You're not a freshman. We don't see each other as classes when they're a part of this team."
As the new year begins, players may be worried about the impact they can make as freshmen, but Wynalda said not to be scared of new opportunities.
"Don't be afraid to just come out here and do your thing and show what you're made of because passion and drive will get you so far," Wynalda said.
Senior midfielder Skylar Enge said she was was happy to see how dedicated the new freshmen were and that they were willing to put in the work before summer training had begun.
"They did a really good job," Enge said. "A lot of them came in July to some of the captain's practices we were doing and came to lift and run. That really helped make the transition a lot easier, but they're all working really hard and are ready to learn."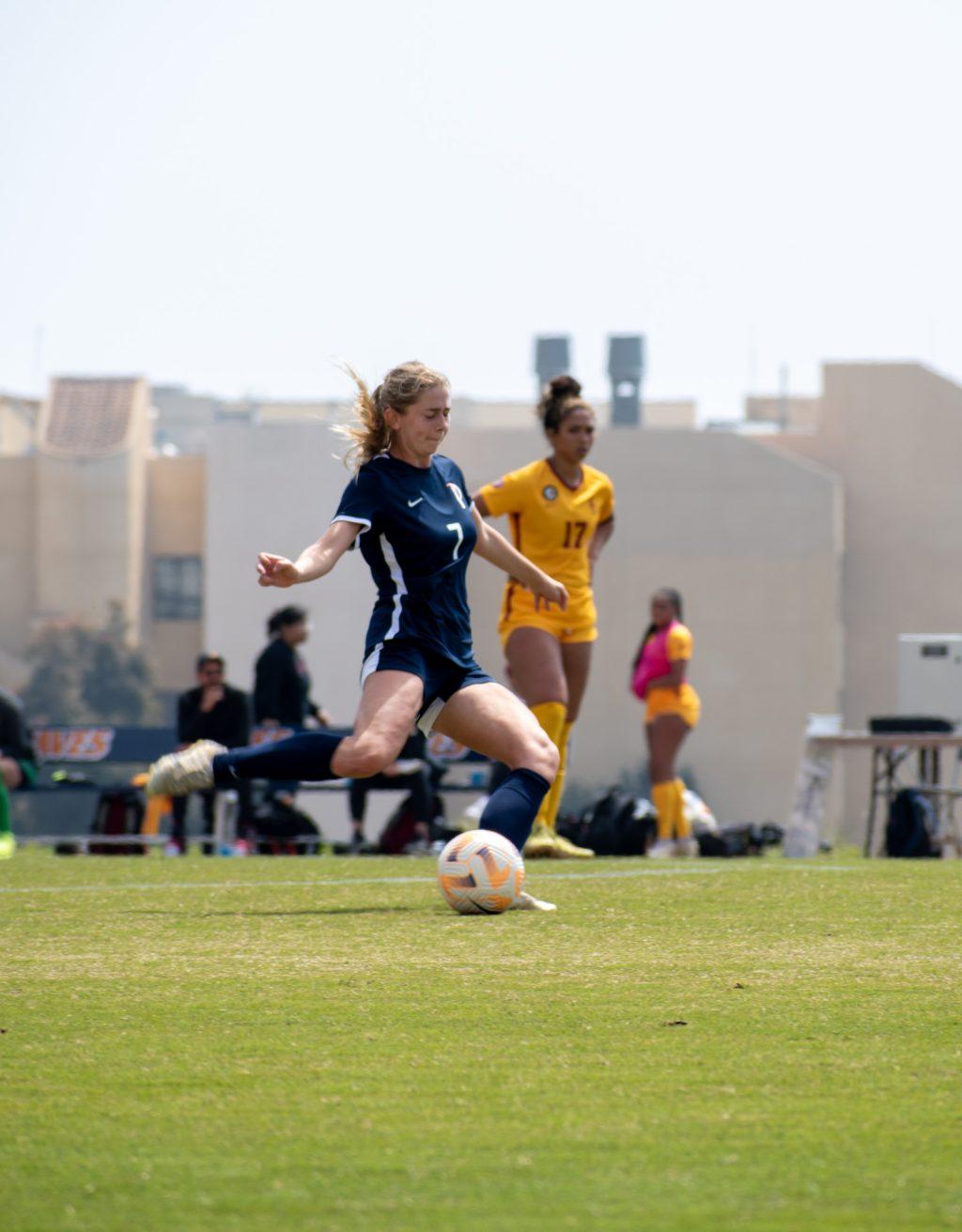 Looking at Next Season
The Waves started their preseason Aug. 10, with a 2-1 win against Arizona. The Wildcats had a record of 8-7-3 with only one loss during conference play, and much like Pepperdine, is looking on the up for next year.

"I like the new coach at Arizona," Ward said. "She got the job one or two years ago, Becca Moros. She's excellent at what she does, and I really like the trajectory of the Arizona program."
When looking at the upcoming season, senior defender Victoria Romero said the team was planning around defensive strategies.
"We've been practicing some really specific defending pressing in practice, so it'd be really nice to see everyone be able to implement it in the game," Romero said.
Heading into their game against Georgetown, Wynalda said the Waves were mainly focusing on how they handle adversity.
"We're just focusing on, when things don't go our way, how we respond to it and how we stay together as a team," Wynalda said. "What can we do when all odds are against us? How do we battle?"
__________________
Follow the Graphic on Twitter @PeppGraphic
Contact Joseph Heinemann via email at joe.heinemann@pepperdine.edu