Photos courtesy of Blake Rovai
The Waves Women's Soccer team used second-half goals by sophomore Joelle Anderson and freshman Isabel Nelson to silence the University of California Irvine Anteaters at home Sept. 16.
The 2-0 victory completed a successful weekend for the Waves that also saw them defeat San Diego State on the road. Pepperdine improved to 4-5 on the season while posting their third straight shutout.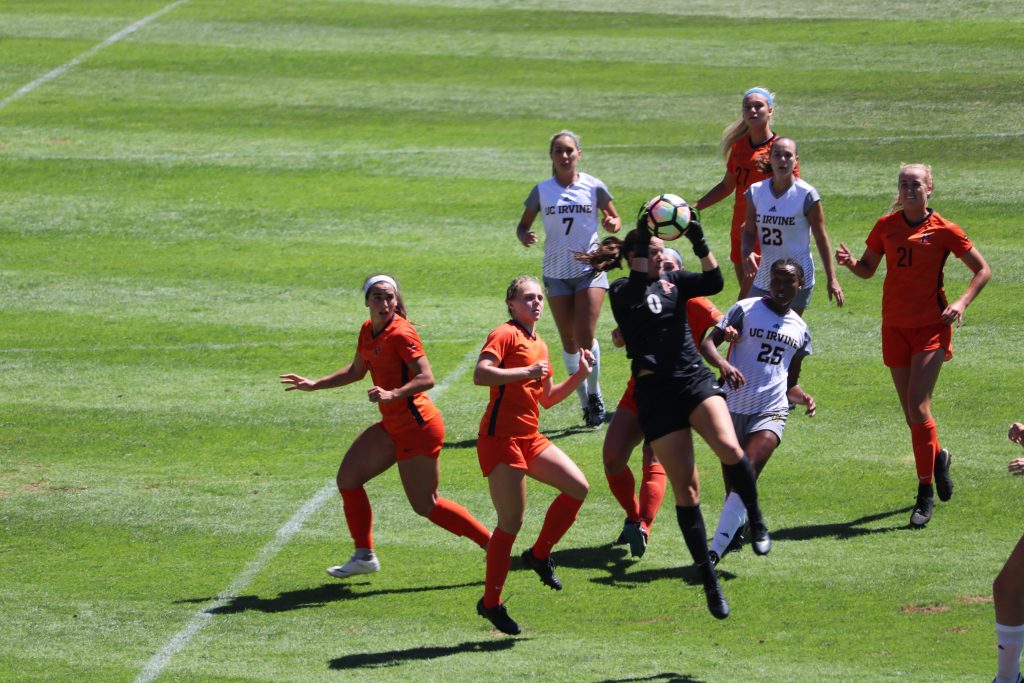 "I think these two games this weekend definitely helped with our confidence," Anderson said. "Going into [the remainder of] the season, we're going to be really confident and hopefully get the results we want."
Anderson's team-leading third goal of the season was scored with one touch into the bottom right corner of the net from the center of the field in the 57th minute off of an assist by freshman Trinity Watson. Following a red card issued to Irvine's Aleah Kelley in the 58th minute, Nelson banged a header off of the crossbar and into the goal off of a Watson corner kick in the 67th minute.
"The red card changed the game," Head Coach Tim Ward said. "And then the second goal was the dagger."
The second-half flurry came after a slow defensive struggle that consumed much of the first half. The Anteaters outshot the Waves 4-3 in the first half and controlled the ball for the final ten minutes of the half, but Pepperdine came out firing on all cylinders after the break.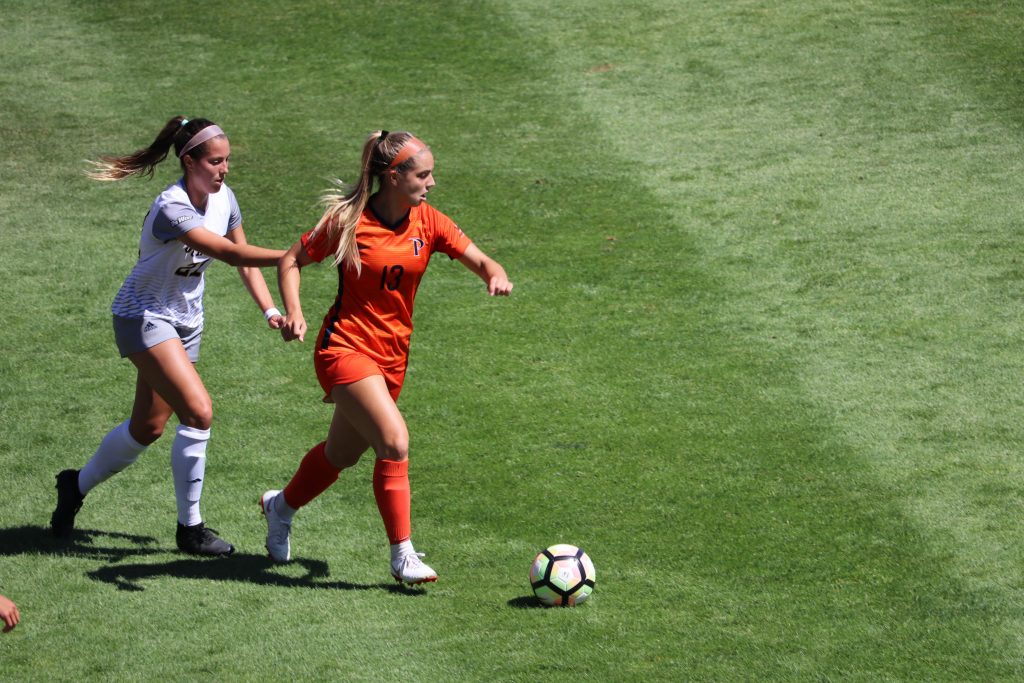 "We just [needed to] be quicker in all phases and all aspects of the game; thinking faster and moving faster," Ward said.
Pepperdine went on to outshoot Irvine 9-2 in the second half and the defense held strong, extending their streak to 277 minutes without allowing a goal. The shutout marked the 17th clean sheet in the collegiate career of redshirt senior goalkeeper Brielle Preece.
"I think we're getting there, and I think we're prepared," Watson, who recorded her first collegiate points in the game, said. "It's not going to be easy … but I think these non-conference games have really helped us step up the game, so I think it will be a really good run for us."
The Waves have one more non-conference contest Friday, Sept. 21, at the University of California Santa Barbara before they open conference play the following Friday at the University of the Pacific. They return to Tari Frahm Rokus Field on Friday, Oct. 5 at 3 p.m. against the University of San Francisco.
_________________________________
Follow the Graphic on Twitter: @PeppGraphic