Photos by Megan Won
Since being immersed in Christian culture at Pepperdine, Muslim students reflected on the shifts in their faith and the changes in their perceptions of religion.
Seniors Mashaer Alyami and Latifa AlSaud from Saudi Arabia and junior Khalid Alabdulrazzaq from Kuwait said it is easy to have faith in something when there is a support group to help you sustain it. However, in places where people practice a different faith, issues arise that compel you to call religion into question, transposing religion from its lofty pedestal to a personal experience of discovery.
The Meaning of "Faith"

"That word changed tremendously from when I was back home to now," Alyami said. "It used to correlate to religion, but not anymore. I believe in God, and I believe in my religion — not quite 100 percent, but I have faith in God that he will direct me even when I am lost and need guidance. I know he gives me peace of mind."
Because of the new circumstances she entered into at Pepperdine, Alyami said she began to rediscover her faith independent of the support system she had in Saudi Arabia.
"Coming to the U.S. and being at Pepperdine made me question some things about my religion but made me much stronger in my faith in other ways," she said.
Throughout her years at Pepperdine, Alyami said she has become more open-minded and more accepting of other beliefs and faiths.
"Your religion and faith are a way of life," Alabdulrazzaq said. "It helps you to bring peace within yourself. When you truly follow your faith, it's like a cleanse."
AlSaud said she associates faith with religion as a whole: "My faith is Islam, someone else's faith is Christianity. 'Faith' is a very general term."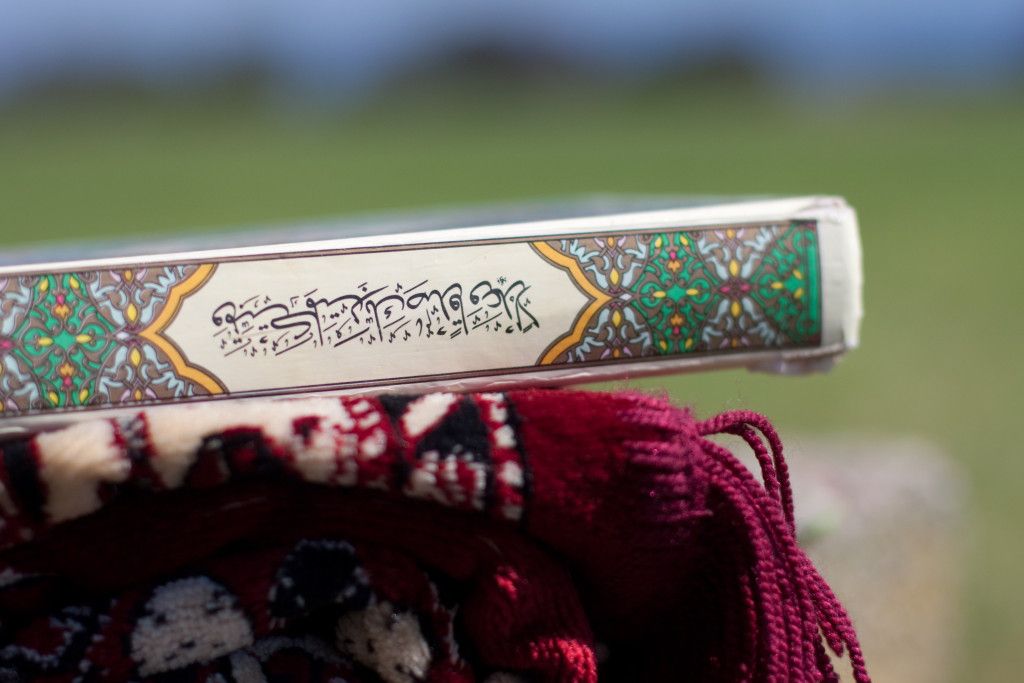 Faith at Pepperdine
Before coming to Pepperdine, Alyami said she didn't expect it to be "so Christian." However, Alyami said she has experienced a lot of sensitivity and respect toward her faith in many of her classes and interactions at Pepperdine. She has even had insightful conversations about her own faith with several of her Christian professors.
"When I was at CSUN [Cal State University, Northridge], the student body was very secular, and I didn't have to talk about my faith," Alyami said. "Then I came to Pepperdine, and I met people who were very strong in their faith, and we would have very deep, sometimes intense conversations."
Alyami described a time when she asked her suitemate if she was trying to convert her. Her suitemate replied that she wasn't trying to convert Alyami, but that she was "trying to save" her. Alyami said this deeply upset her. However, she recognizes now that there are people from every faith who try to convert those who don't share the same beliefs.
"I'm not completely sure of my religion, but I am still pursuing my faith," she said. "Pepperdine changed how I thought about my faith. I used to be like my suitemate who tried to convert me, but who am I to say my faith is the only right one?"
Alabdulrazzaq grew up in an all-boys Muslim school in Kuwait where everyone shared similar backgrounds and beliefs, but in high school he went to an American international school.
"Everyone there was different and diverse, like here at Pepperdine," he said. "But instead of looking at things from a specific, religious point of view, we would just look at the issue as a stand-alone topic."
Alabdulrazzaq said he has become more open-minded since arriving at Pepperdine.
"I interacted with different kinds of religious people, and when they talk about Christianity, it reminds me of my own faith — the morals are similar, and it encourages me to be a better person," he said. "Because of that, I've become a more peaceful person, and I've opened up a lot more. Pepperdine definitely has a different, calmer atmosphere as opposed to other secular universities."
AlSaud said most people at Pepperdine identify as Christian because it's a Christian school, "but you can't always tell if a person is religious or not. It's very diverse — I think that's a good thing. I don't like places where only certain people from certain backgrounds are together."
AlSaud said going to school at Pepperdine was not too different for her because she grew up visiting the U.S. However, she said she found particular parts of the curriculum surprisingly challenging.
"Honestly, the religion classes are hard for me," she said. "The professors expect that you are familiar with the Bible and Christian culture, but I'm not. The way the professors teach it is as if we all already know it, so it's hard to keep up."
AlSaud said she has been most surprised by the lack of knowledge that other students and even some professors have about her faith.
"I'm an International Studies major with a Political Science emphasis, and a lot of students in my field don't understand anything about Islam, so there have been many times where I have to explain or refute a lot of things that people who aren't from the Middle East just don't understand," AlSaud said. "It's kind of sad how little some people know about Islam, because then all they hear in the media makes them immediately assume that my faith is bad. It used to make me angry, but now I just think it's strange. We have so many opportunities to learn the correct side of things, but no one wants to change their perceptions."
Islam Beside Christianity
"Since I don't have a very large or tight-knit Muslim community here, it made me reach out to people different from me and that helped me learn about other religions," Alyami said. "I never thought that two of my best friends in the U.S. would be Christians. It made me see past just their religion and see their faith instead. We may not agree on everything, but we have a lot in common."
Alyami said she had to adjust to explaining her faith to people, since everyone in Saudi Arabia was "on the same page." She said when people asked her questions at Pepperdine, "it made me grow to know my faith better."

Alyami said she never felt like Pepperdine imposed Christianity on her, and she said she loves Pepperdine's mission and believes it applies to her life, faith and who she wants to be when she leaves Pepperdine.
Since coming to Pepperdine, Alabdulrazzaq said he has found his knowledge of other religions to have grown primarily through personal contact with professors and friends, rather than studies.
"In general, you don't really talk about religion as much as you do here, not because it's not allowed, but because we're not used to it," he said.
At Pepperdine, AlSaud said she has learned a lot about other faiths and particularly about Christianity. She has found that although there is an emphasis on Christianity, there is also an openness to other faiths that she finds remarkable.
"It really depends on who you are dealing with," she said. "There have been a few, rare interactions that have been slightly uncomfortable, but I feel that I know how to look at both Islam and Christianity in a much better way."
________
Follow Akela Newman on Twitter: @AkelaRenae