Images by Kyle Cajero
Believe it or not, December is almost over, which means the start of college basketball's conference season — the promise of a new year and, hopefully, fewer celebrity deaths.
With the start of the West Coast Conference season set to begin Dec. 29, here are six players to watch over the next few months, determined by some statistical evidence, game time and — of course — a little bit of speculation.
Some of these players might not be household names around the West Coast Conference and are probably not household names among casual college basketball fans, but these six players — two guards, three forwards plus one reserve — make up the first annual Graphic Players to Watch Starting Five. Because of the Graphic's Pepperdine-centric coverage, I've decided to exclude the Waves from this list.
Here we go.
Jazz Johnson — Guard — University of Portland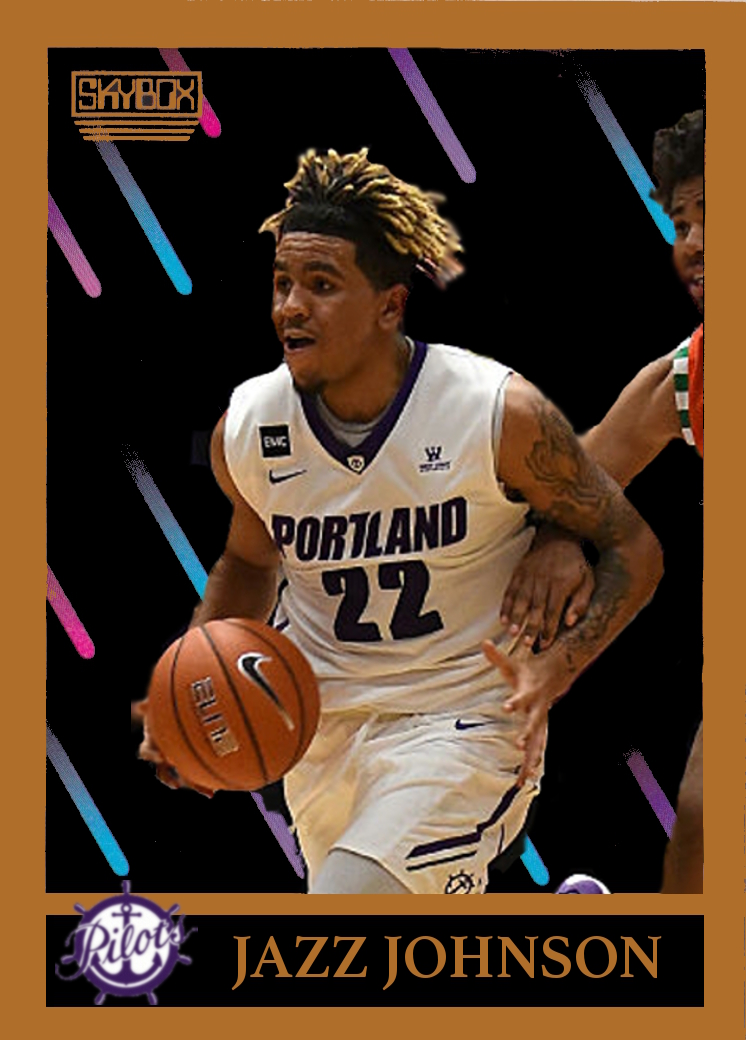 Logically, let's start this list with two non-basketball reasons why Jazz Johnson is a player to watch.
Is there a better name in the WCC than Jazz Johnson? According to WCC.com columnist John Crumpacker's Dec. 5 article, "What We Learned," there aren't many better names in the conference.
Plus, look at Johnson's majestic hair. That alone is worth a spot on any WCC watch list.
Johnson — and his unbeatable name-hair combo — is averaging 17.7 points per game as a sophomore as Portland's second option on offense behind senior guard Alec Wintering. Johnson is the yin to Wintering's yang on the court, which either makes Portland's backcourt a super lo-fi version of the 2015-16 Oklahoma Sooners backcourt (Buddy Hield and Isaiah Cousins), or a super-duper lo-fi version of the current Toronto Raptors backcourt (Kyle Lowry and DeMar DeRozan).
To go along with these metaphors, Johnson plays the Hield/Lowry role — that is, assuming Lowry isn't having one of his patented off-nights. While Wintering gets most of his points from drives to the basket and the midrange, Johnson is the team's best perimeter shooter — and also the thirteenth in the nation in 3-point percentage, according to sports-reference.com — by converting at an impressive 49.2 percent clip.
Without Johnson, Portland would be a mostly-forgettable team. With Johnson and his hot hand, however, the Pilots are able to keep pace with NCAA Tournament-caliber teams (i.e. Dayton, Colorado and the Big Sky's shocker of the year, Portland State).
Eric Mika — Forward — Brigham Young University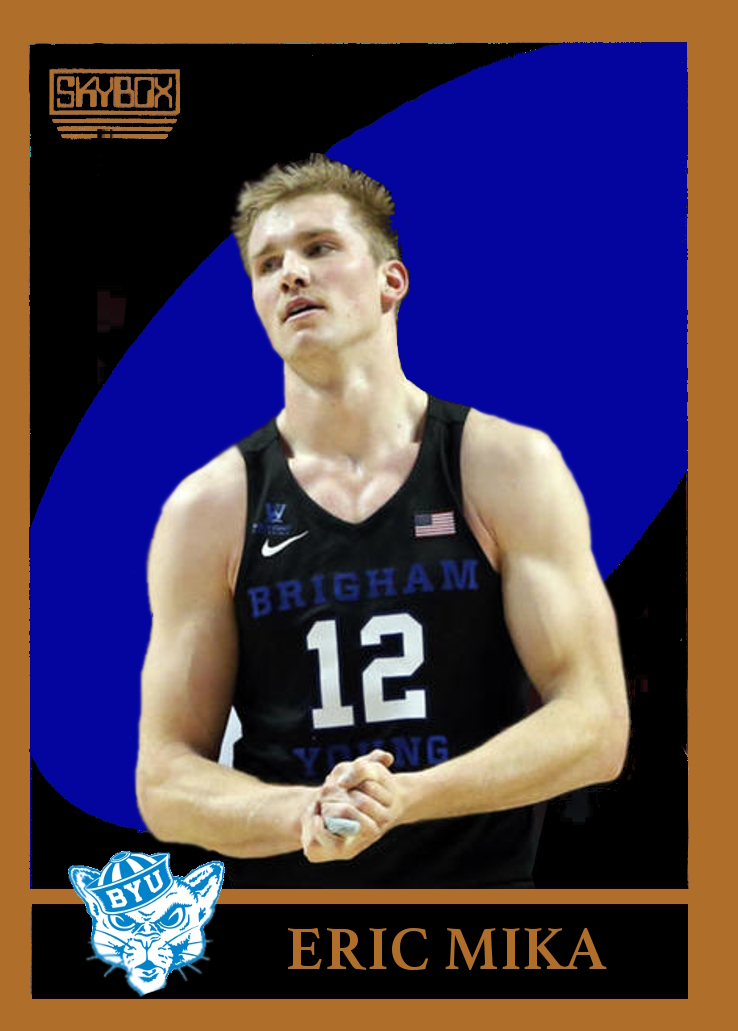 In his first season since he left for his LDS Mission in Italy, Mika has led the Cougars in scoring by averaging 20.5 points per game.
Furthermore, Mika is an absolute beast on the glass. The Lone Point High School (Utah) product averages 8.8 rebounds per game, and either leads, or is top five in the conference in several rebounding-related statistical categories, according to sports-reference.com. Offensive rebounds? Check: Mika leads with 43. Total rebounds? Check: Mika leads with 115. Defensive rebounds? Ch—er, that's his freshman teammate, Yoeli Childs in the lead with 90, but Mika's in second with 72.
In addition to being near the top in rebounding categories, Mika leads the WCC in made 2-point field goals, made free throws and free throw attempts. His rebounding sets up his scoring: Mika has a knack for drawing fouls and getting to the free throw line, which means he's primed for a double-double on any given night.
Not bad for a (soon-to-be 22-year-old) sophomore.
Zach Collins — Forward — Gonzaga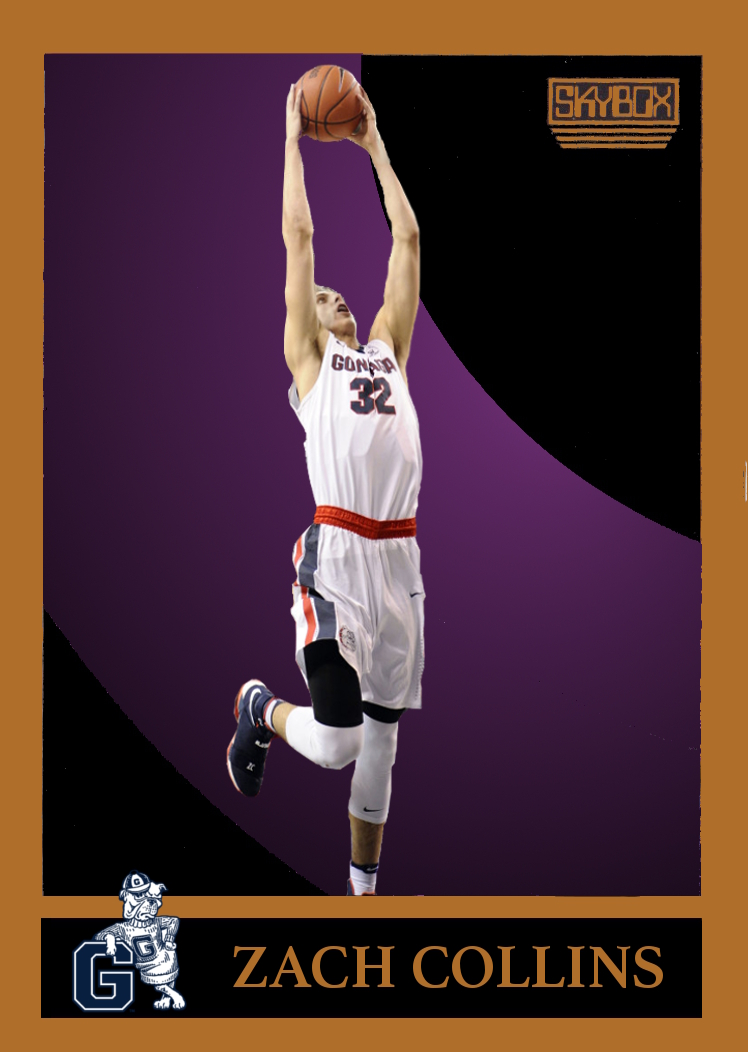 Gonzaga is one of the best teams in the nation, one of the deepest teams in the nation and has Head Coach Mark Few at the helm, who just so happens to have the highest win percentage (81.2 percent) of all active coaches, according to sports-reference.com. They're an embarrassment of college basketball riches — did you really expect otherwise? — and sites such as ESPN, FanSided and Fox Sports have already published their customary "Is this the year Gonzaga makes the Final Four?!" articles.
All in all, it's kind of silly to single out one player on the Bulldogs' roster, considering three of their starters are on the Naismith, Bob Cousy, Jerry West and Abdul-Jabbar Award Watch Lists. But since the premise of this article is somewhat ludicrous, here is something that sounds completely ridiculous.
Zach Collins is the most impressive player on Gonzaga's roster.
(Yes, you read that right.)
So how is a freshman forward more impressive than (hulking beast of a man) senior forward Przemek Karnowski, sophomore guard Josh Perkins or one of Gonzaga's top-notch transfers?
For one, Collins has definitely lived up to his preseason hype. The Bishop Gorman (Las Vegas) product was a four-star recruit with an overall score of 88 out of a possible 100, according to ESPN's recruiting database. Believe it or not, Collins is Gonzaga's highest-ranked recruit in ESPN's database since the class of 2011, which boasted guards Gary Bell, Jr, Kevin Pangos, Kyle Draginis and forward Ryan Spangler (who left the program after only one season in Spokane) — all of whom had a composite of 89 or more.
Stars and preseason rankings aside, Collins has averaged 10.9 points and 5.0 rebounds per game while shooting a WCC-leading 79.6 percent from the field, according to sports-reference.com. While the first two numbers don't necessarily scream "All-American," the third number is particularly impressive. Keep in mind, Collins is merely a freshman, yet he's shooting like a seasoned collegiate player. He knows his shooting spots on the floor, doesn't turns the ball over too much for a freshman and seems to improve from game to game.
His most impressive statline was a 21-3-2 with a whopping four blocks against South Dakota on Dec. 22. The 21 points was impressive enough — Collins led all scorers that night — but the efficiency was outstanding. Collins recorded those stats in 18 minutes! This production came from the same guy who plays the seventh-most minutes for Gonzaga (on its eight, sometimes 10-man rotation, nonetheless).
One final note about Collins: Considering this year's deep draft class, don't expect to see him jet for the NBA after one year. Gonzaga hasn't had a one-and-done player since Mario Kasun in 2001 (but even then, Kasun didn't log a single minute in a Gonzaga uniform because the NCAA ruled him ineligible). Collins is probably coming back next season, which means he'll only improve on his super-scary numbers.
Jock Landale — Center — Saint Mary's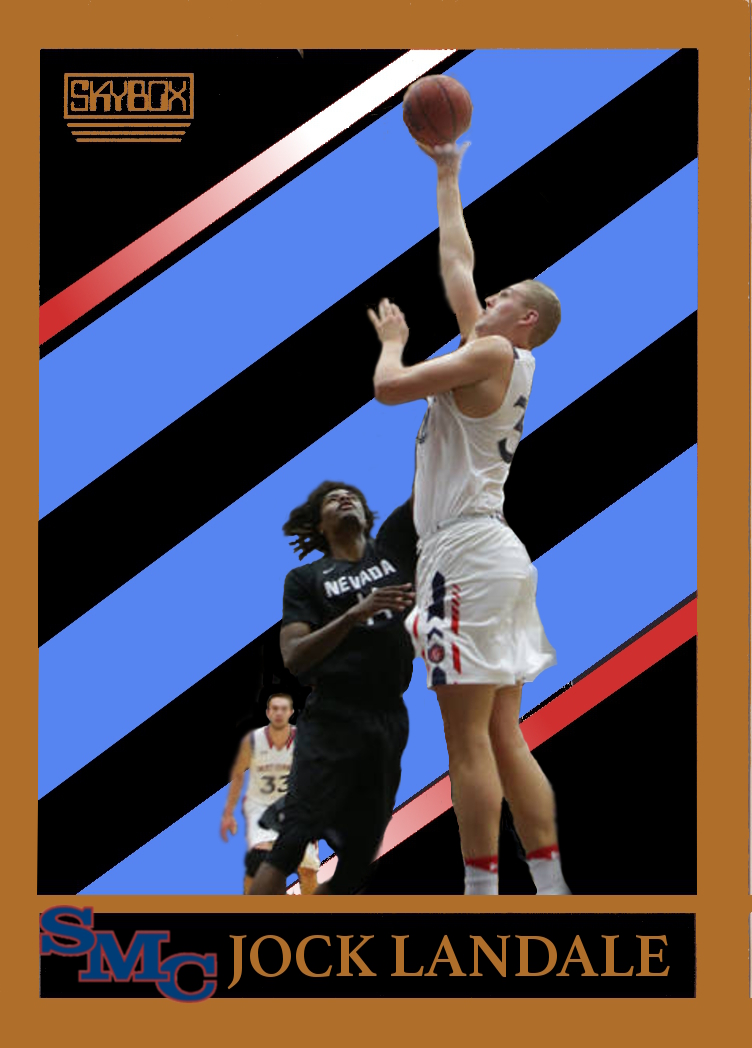 Speaking of tall, white dudes who have defied pre-season expectations, Saint Mary's junior forward Jock Landale is making a serious case for an All-WCC nod.
If the conference had a "breakout player of the year" award, it would probably go to Landale. The East Malvern, Australia native has set new career highs in nearly every statistical category. Most of these improvements aren't by small margins: His rebounds per game have jumped from 3.9 to 9.5; his blocks per game have jumped from 0.3 to 1.1; and most impressively, his scoring has leapt from a decent 7.7 points per game to a whopping 17.9 points per game, according to sports-reference.com.
This scoring increase is more impressive, considering Saint Mary's runs a slow, methodical offense that is ninth in offensive efficiency, yet is second-to-last in tempo according to kenpom.com's national ratings.
Jared Brownridge — Guard — Santa Clara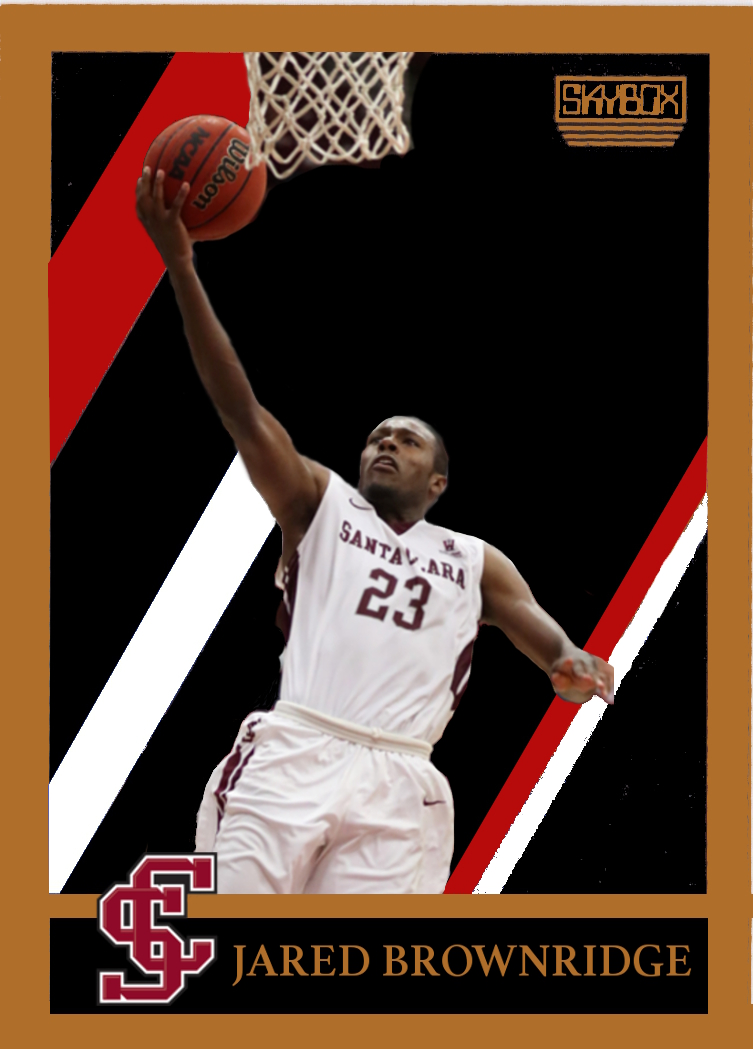 What would a "WCC players to watch" list be without Jared Brownridge?
SIXTH MAN/TEAM CAPTAIN: Ronnie Boyce — Guard — USF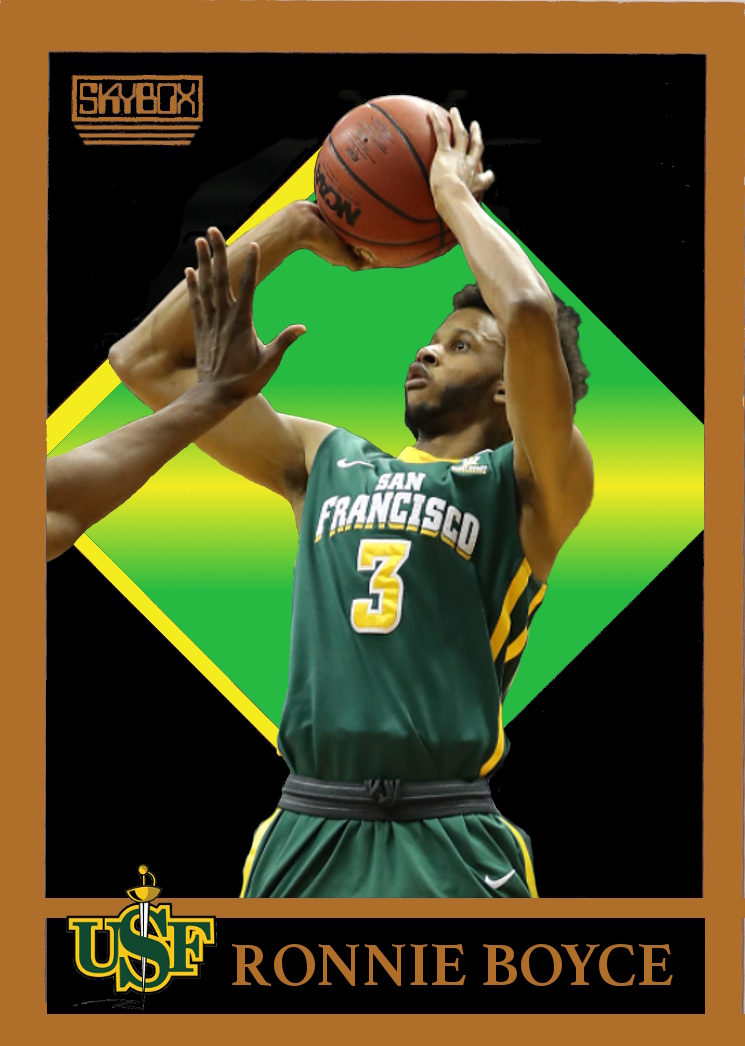 Props to the senior guard for staying at The Hilltop in the face of uncertainty.
Last season's mediocre 15-15 campaign looks better on paper than on the hardwood. USF's run-and-gun offense was marred by a porous defense that surrendered 83.8 points per game in conference play (good for last in the WCC, according to sports-reference.com). The season ended unceremoniously with a first-round exit in the WCC Tournament.
But that was merely the beginning of USF's troubles. After San Francisco fired former Head Coach Rex Walters, five players left — including Boyce's backcourt partner Devin Watson transferred to San Diego State. By April, the Dons had a new Head Coach in Kyle Smith, but were without their top two scorers, Watson and forward Tim Derksen, who graduated after the 2015-16 season.
Honestly, I don't think many people would blame Boyce had he left USF. The roster's exodus in the wake of Walters' firing left Boyce the lone senior on the team and just one of two upperclassmen (the other being junior forward Chase Foster). Besides, what senior on a Division I program wants to shepherd nine freshman?
Boyce, however, did not flee for greener pastures. Instead, he has done almost everything to help the Dons in their surprising 10-3 start. He's led the Dons in scoring with 15.8 points per game. He's surpassed the 25 point mark four times, including back-to-back double-doubles against UCSB and Troy. He's even come off the bench to provide instant offense, like he did against San Diego State in the Diamond Head Classic championship game.
Because of his versatility in the face of adversity, Boyce is officially the unofficial team captain of the Graphic's Players to Watch roster. He embodies the spirit of most mid-major college basketball enthusiasts: Even though Boyce could have bailed for a smaller role on Power Five school's roster, he decided to tough out the ups and downs of the mid-major experience and make something of it.
And now it's his (and the others') time to shine.
_______________________________
Follow Kyle Cajero on Twitter: @kylecajero