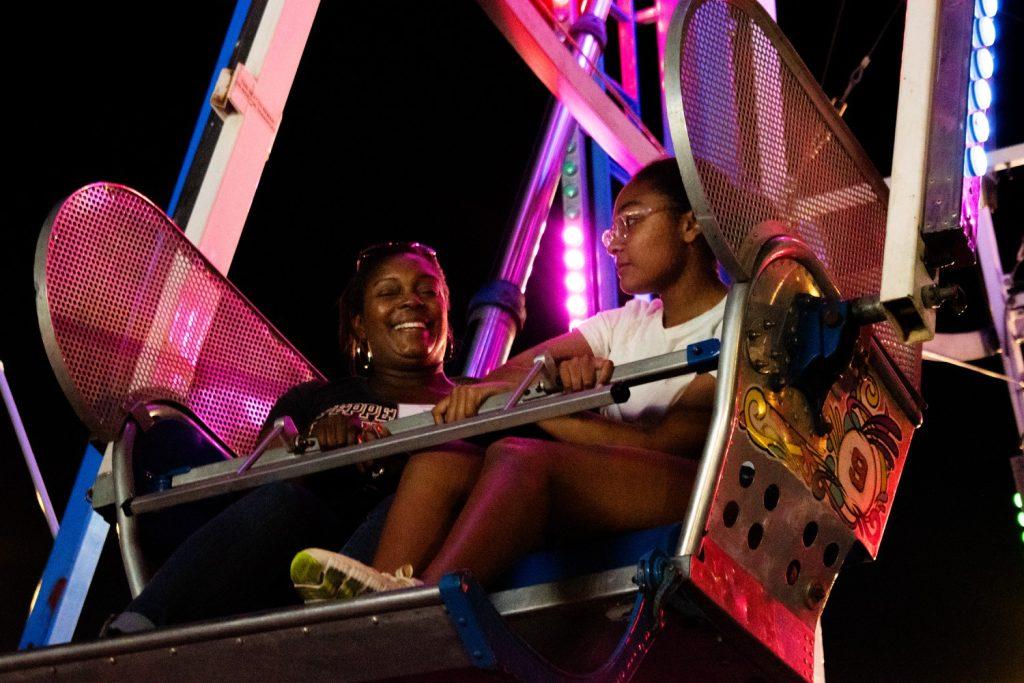 A sea of blue and orange hats and T-shirts crowded Pepperdine's campus Oct. 6-8. Students, their families and alumni came together to celebrate the annual Waves Weekend in Malibu.
Countless activities took place throughout the weekend including tours of the historic Adamson House, excursions to the Getty Villa Museum, a carnival, a pep rally to kick off the start of the basketball season, a hike to the cross, a picnic on Alumni Park, a 1980s reunion banquet and achurch service.
"There was a lot of fun, a lot of excitement," Pepperdine parent Maurio Dawson said. "It was just a really good time."
Senior Maurissa Dawson's parents, Maurio and Alma Dawson, said they arrived on Friday and took part in the excursion to the Getty Villa and attended Madness Village and the picnic on Alumni.
"We got to speak to some freshman parents to give them some advice about how to move through these next four years because it goes fast," Maurio said. "It goes in the blink of an eye. I was just so surprised that we're here already."
Alma appreciated having access to President and First Lady Jim and Joline Gash during Waves Weekend, she said.
"It's one of the rare opportunities when you get to really interact with them and get a sense of what their vision is," Alma said.
At Madness Village, sophomores Hana Ohno and Caroline Christiansen said they attended the carnival for the rides and the free food.
"I really like that it's free for students," Christiansen said.
The weekend was free for students, $90 per parent and $35 per alumni, according to the Waves Weekend website.
Ohno and Christiansen said they spent the rest of their evening going on all the carnival rides and attending the Blue and Orange Madness pep rally.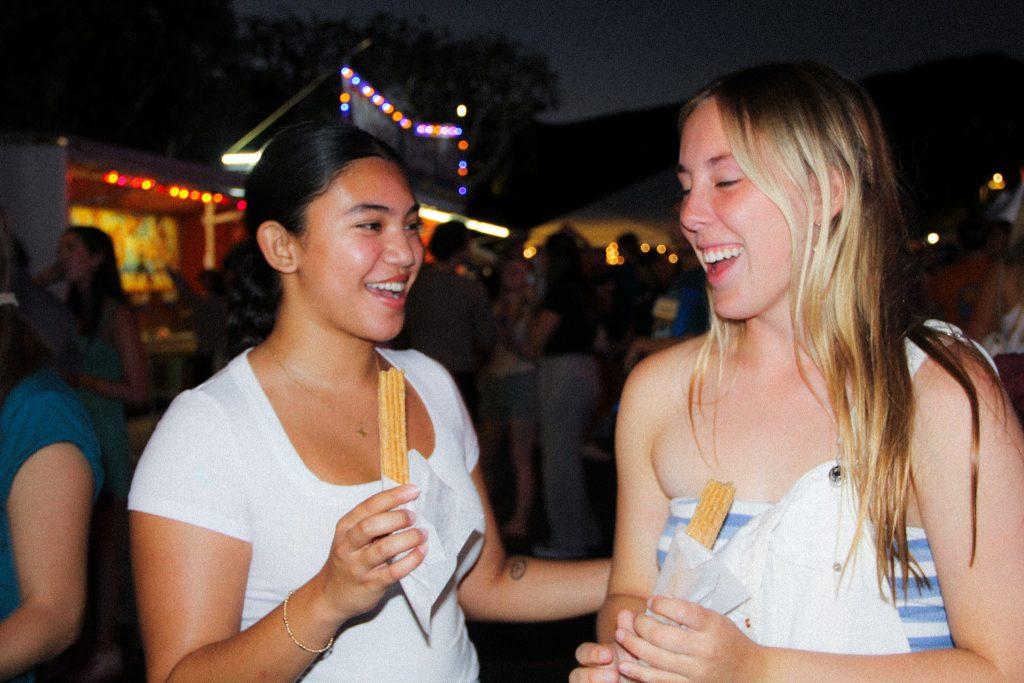 The Student Programming Board put together Madness Village to bring students, their families and alumni together, said juniorBoard member Xaree Reyes.
"It's really just your fellow students that you see on campus that run and do this, and so we do our very best, and we would love some grace because we [are] just trying to plan some cool events," Reyes said.
Emeric Dueñas, parent of junior Chris Dueñas, said he arrived at Waves Weekend just in time for the carnival and pep rally.
"That was a lot of fun," said Emeric. "I wanted to dance, but I didn't want to embarrass my son."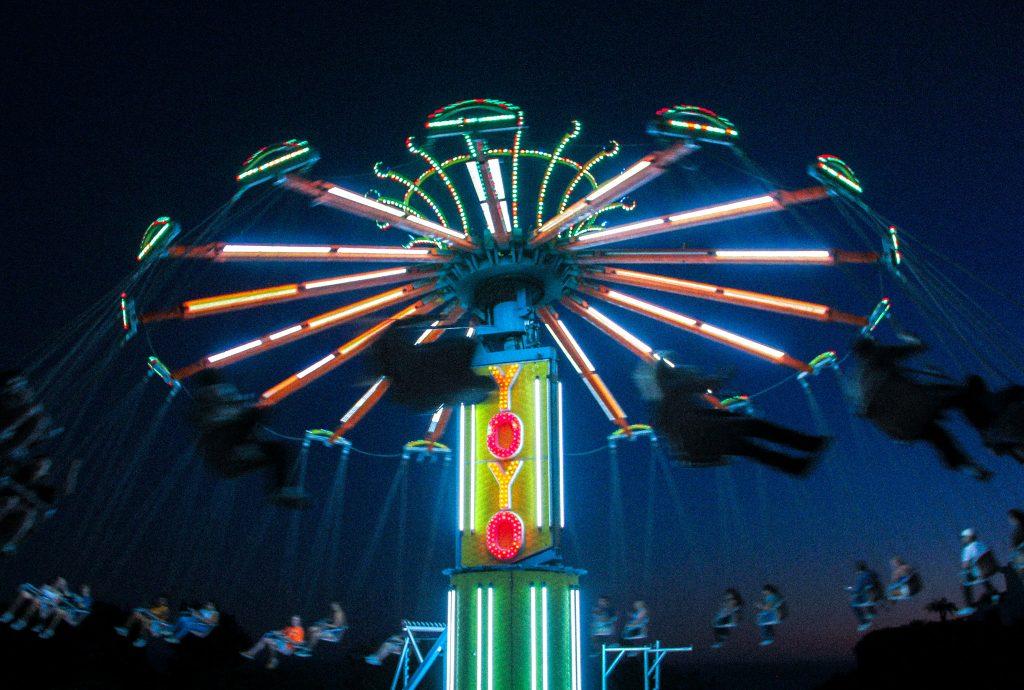 Alumna Debbie Hedges ('89) and Karen Tano (88′) also reunited at Waves Weekend. They said they were roommates and sorority sisters during their time at Pepperdine.
Tano and fellow alumni try to get together every year at Waves Weekend, she said.
"This is our time to see each other in the flesh rather than just through a phone," Tano said.
Tano doesn't live far away, but she doesn't come back to Pepperdine often, she said.
"It brings back a lot of memories when we come out here," Tano said.
___________________
Follow the Graphic on Twitter: @PeppGraphic
Contact Millie Auchard via email: millie.auchard@pepperdine.edu