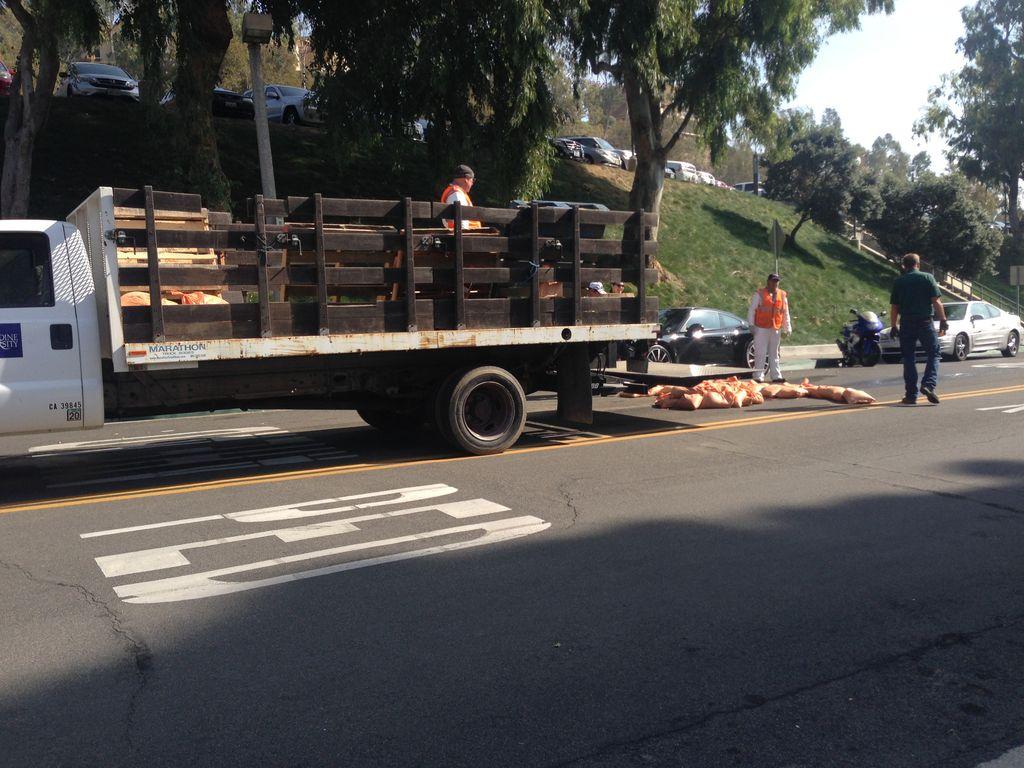 Photo by Marisa Padilla
Updated at 3:00 p.m. on Jan. 24, 2014:
Rhiannon Bailard, Associate Vice President of the Center for Sustainability, Governmental & Regulatory Affairs at Pepperdine was able to shed further light into the water leak that occured on campus on Jan. 23.
According to Bailard, facilities personnel noticed a leak at approximately 11 a.m. and were on-site responding. The leak was caused by a tree root in the County of Los Angeles' on-campus wastewater line, which connects the campus to the County's Wastewater Treatment Plant. Roads were closed by DPS as representatives of the County arrived at 12:30 p.m. to repair the damages and do clean up. The roads were reopened and shuttle service was resumed by 2:30 p.m.
"The County has completed cleanup of the site though they may need to return to assess whether further repairs could be necessary on the line," Bailard said.
Original Post:
A supposed water leak on campus slowed down traffic and caused shuttle delays for a few hours early this afternoon. DPS set up a road blocks on Seaver Dr. starting at the CCB and ending near the Odell McConnell Law Center. Water spillage was seen on the road in the blocked off areas.
DPS announced at 2:17 p.m. that the road blocks would be removed soon, but the extent of the damages, if any, and the estimated time for repairs are still unknown.
_____________________________________________________________________________
Follow the Graphic on Twitter: @PeppGraphic