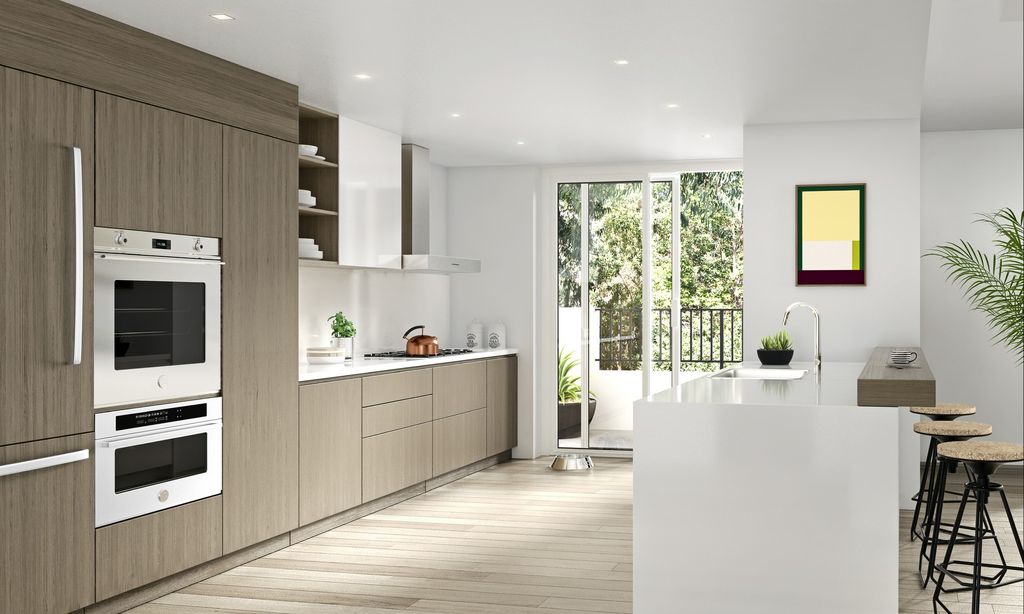 Graphics Courtesy of Cavalleri
Real estate firm Pacific Eagle Holdings is renovating the former Villa Malibu property into Cavalleri, a 68-residence condominium building on a 10-acre patch near Zuma Beach and Point Dume. Pre-sales for the condos are now available.
The cost of the condos starts at $998,000. They include two and three-bedroom layouts and range from 1,577 square feet to more than 2,200 square feet, according to a Cavalleri press release. Villa Malibu ceased to offer apartment leases last spring and all students were forced to move out of the condominiums in May.
"We are reinvigorating the unit interior so that they are up to today's standards with hardwood flooring, soft quality bathrooms, [and] remade kitchens. The floor plans will be open and it will be very airy," Assistant Vice President for Pacific Eagle Holdings and Cavalleri Project Manager Mario Tjia said.
Renovations are being done to the exterior of the residences as well as the interior.
"The landscape will be more consistent with drought resistant plants and will be more beautiful than what it is today," Tjia said.
The property will also contain several amenities for residents to enjoy.
"Cavalleri will also boast a 52-foot swimming pool, state-of-the-art fitness center, outdoor dining pavilion, yoga terrace, two tennis courts, dog parks as well as citrus groves and a mediation area," according to the press release.
Junior Taylor Purdy said the property sounds nice but is out of her price range.
"I think, being in college, I don't need to live in a place that's like a resort, although Pepperdine's campus is pretty nice too," Purdy said. "I don't want to spend the majority of my budget on housing at a time in my life when I could spend that money on travelling and having adventures and stuff."
Junior Mina Kim also said the cost of the condominiums is too high for her.
"I don't think I would want to live there if there is cheaper options," Kim said.
Tjia said Pepperdine parents should consider investing in the property.
"This property is a very good opportunity for Pepperdine parents to consider as an investment property because if you look at the landscape in Malibu and other condos that are out there in the market, we are very well priced in terms of investments and capitalizing on potential appreciation," Tjia said.
Renovation to the property began in July and is scheduled to be completed in the beginning of 2017.
The Cavalleri sales gallery is located in the Malibu Lumber Yard and more information about the property can be found at cavallerimalibu.com.
___________
Follow Bryce Hanamoto on Twitter: @bryce_moto