Photos by Gabrielle Norte
Van Alden and Echosmith lit up Alumni Park, where alumni, students and their families gathered for the ninth annual Waves Weekend on Saturday, Oct. 13.
Echosmith, a Southern California-based band traveling the world with their album "Talking Dreams," headlined this year's Waves Weekend concert. Van Alden, the solo project of Pepperdine alumnus Paul Abrahamian, opened for Echosmith with the help of his friend and music producer Zaya Leavitt.
The large crowd spread across Alumni Park on blankets and in lawn chairs. Food trucks lined the field, serving snacks like pizza and grilled mac 'n' cheese. Balloons, "#WavesWeekend" lights and a photo booth offered plenty of Instagram opportunities for students and their families.
Senior Rahool Arun said the best part was enjoying the bands with his friends.
"I would say the concert, one of the best parts about that, was probably just the people around there," Arun said. "I went with a couple of friends, and we just enjoyed and grooved out together."
Senior Olivia Belda said she enjoyed the stylish flair Van Alden brought to campus.
"The opener was a different vibe than what Pepperdine is used to, and I liked that," Belda said.
Van Alden
Van Alden is the self described "pop-noir" solo project of Abrahamian, a clothing designer and former Big Brother contestant. During Waves Weekend, they played songs off their self-titled EP, including "Never Die." They also played a revamped cover of The White Stripes' "Seven Nation Army."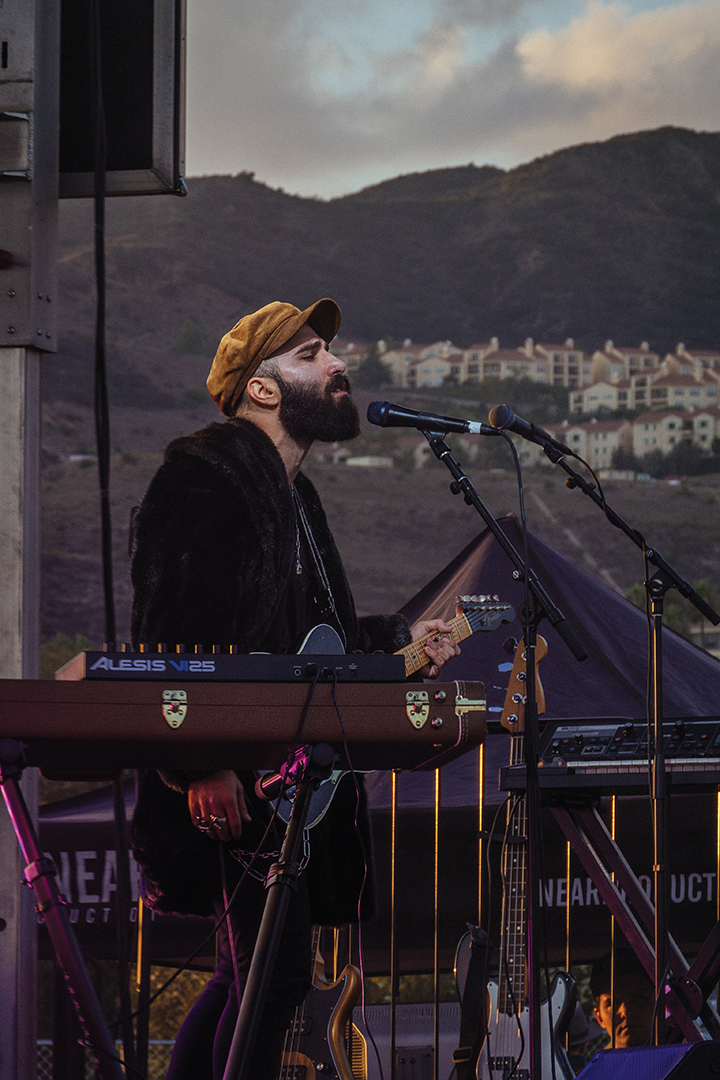 Abrahamian said his music draws inspiration from his Los Angeles roots.
"There's just so much history and old texture and cool stuff that happened in the valley of Los Angeles, and I grew up on a street called Van Alden, and it just brings back a lot of nostalgia, memories, kind of reflecting on simpler times," Abrahamian said.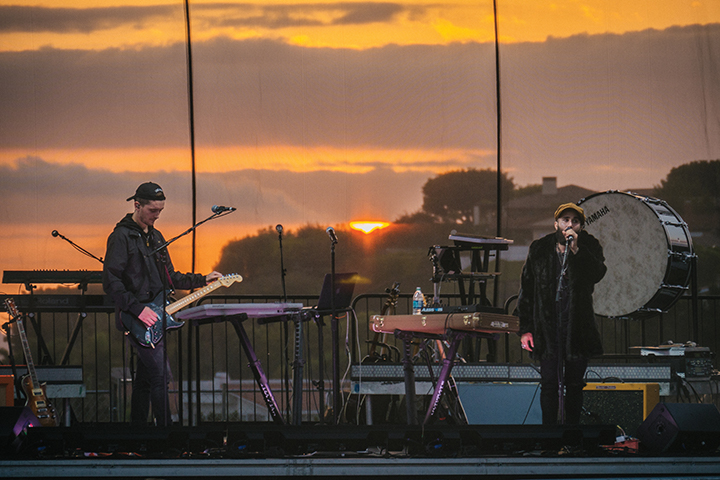 Abrahamian began playing music when he was 12 years old. He played in various bands growing up, but he said he didn't make the leap into solo work until recently.
"Looking at it from the other side, it was terrifying," Abrahamian said. "I was like, 'Ah, there was no way I can do that.' But now that I'm actually doing it, I'm like, 'Why haven't I been doing this the whole time?'"
Abrahamian started his Van Alden journey after becoming a return competitor on Big Brother.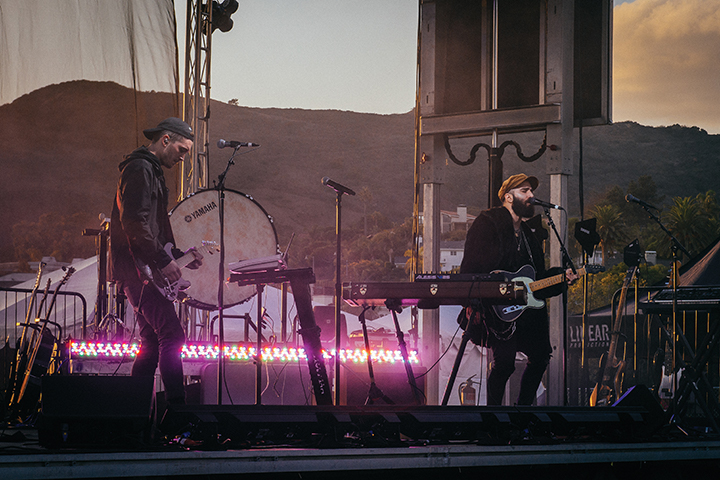 "Big Brother gave me a platform," Abrahamian said. "It gave me a fan base, and it gave me people who are paying attention … it was a tough pill to swallow at first because I went from being captive for three months to having fans, which is a weird thing to say, you know what I mean?"
Abrahamian said his company, Dead Skull Apparel, and Big Brother were stepping stones in a larger journey that's led him toward his dream.
"I tried, I put my energy toward this. I worked hard for this, and playing music was a dream, and it was an unattainable dream in my mind," Abrahamian said. "But I took different steps, and I still got to that dream. So the point I want to make to the students, or at least the philosophy I want to instill is there might not be a one-way road to you getting what you want. You might have to make a couple of pit stops in order to get there, but you'll still get there."
Looking toward the future, Abrahamian said the goal is to "just keep going."
"I think I'm at my best when I'm playing music," Abrahamian said. "I'm happiest. I love it. It's fun. I love traveling, and I love playing music, and if I can combine those two things and make money while doing so, there's nothing else that I need to do."
Van Alden will open for Sugar Ray on Nov. 3 in Pasadena, CA.
Echosmith
Students crowded in front of the stage to watch Echosmith perform songs off their album, "Talking Dreams." The family band played their fan favorite "Cool Kids" and a new release, "Over My Head." In the middle of the set, they posed for a selfie with the crowd for their Instagram. After the show, they met with excited fans.
"The fact that we actually got to meet the band was really nice because they're a family and they're so wholesome and they're so amazing," Arun said. "So meeting them in person and getting that connection with them was really nice."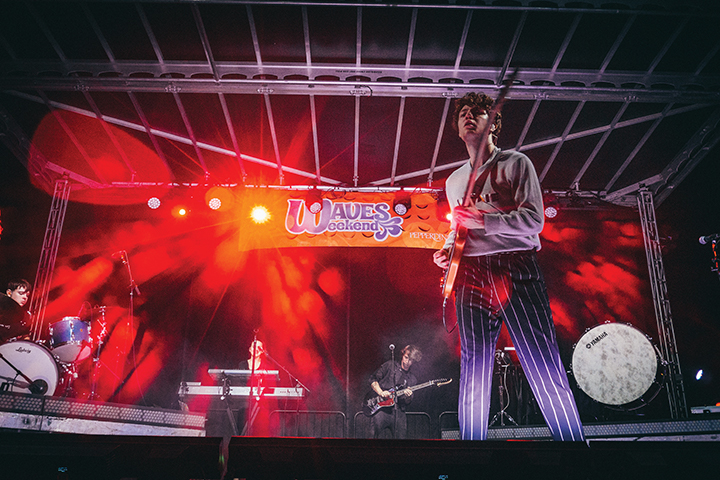 Echosmith released their debut album "Talking Dreams" in 2013. The band, a passion project of Southern Californian siblings Sydney, Noah and Graham Sierota, has since toured the world.
After releasing their debut album, Echosmith said they were amazed by the way their music resonated with people across the globe.
"We were so excited at all the possibilities. You make this art and then present it to the world and wait and see how it reacts," Echosmith wrote in an email. "We were blown away at how everything built and how these songs seemed to connect in a deep and personal way to people across the world."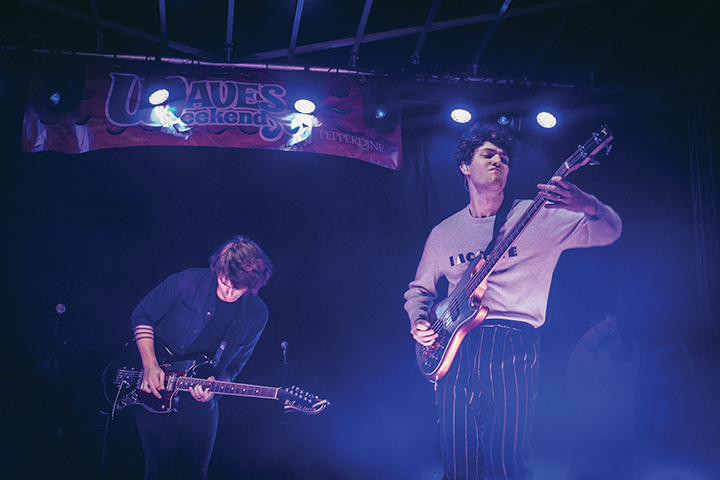 Echosmith's breakout song "Cool Kids" peaked at number 13 on the Hot 100 Billboard.
When it comes to writing music, Echosmith said they draw from their personal lives.
"We write from our own personal experiences and all the art we've taken in and the stories we've heard from our fans," Echosmith wrote. "We more than anything want to spread hope and love with our music."
The self-described "dreamy pop" group work, record and tour together not only as artists, but as family.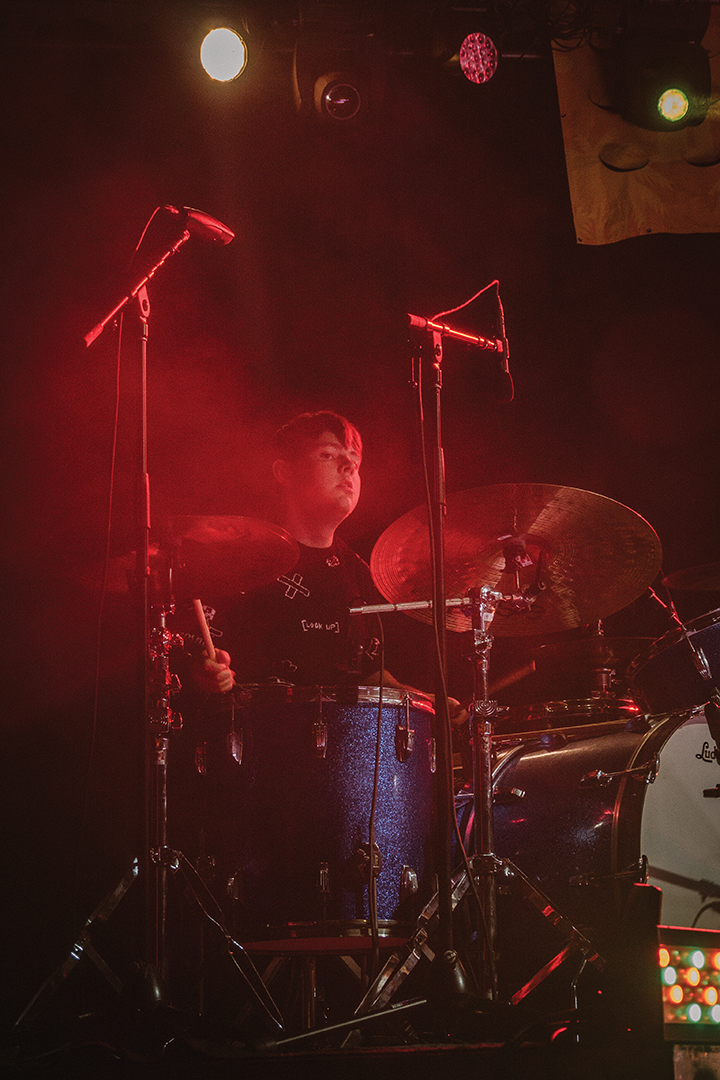 "The advantages are that we really know each other so well and when you travel with a band you become like family anyways," Echosmith wrote. "We know what works and doesn't work. We can be really honest with each other in the creative process."
Echosmith lists Singapore and Amsterdam among some of their favorite tour stops but said they love playing local shows too.
"We love playing college shows because we are all the same age," Echosmith wrote. "Pepperdine might be the most beautiful campus on the planet!"
_________
Follow the Pepperdine Graphic on Twitter: @PeppGraphic