Photos by Maggie Davis
A slight ocean breeze filled the air on Santa Monica Pier as concert-goers swayed to a coastal-sounding electric guitar. A saxophonist leaned into a microphone and began to play, sparking cheers from the audience. "This is a sing-along," said Oscar Santos, lead singer of Sister Mantos. "There are only four words: Planeta De El Amor."
Through this, the band Sister Mantos along with Quitapenas, kicked off the first night of Twilight on the Pier on Sept. 5.
The rest of the night included artists such as Orquesta Akokán and Jarina De Marco, as well as cultural dishes such as Peruvian tacos and Puerto Rican mofongo, and artworks inspired by Latin culture.
Each year, Twilight on the Pier has different themes. This year, the festival and occurs 6:30 p.m to 9:30 p.m. every Wednesday until Oct. 7 on the Santa Monica Pier.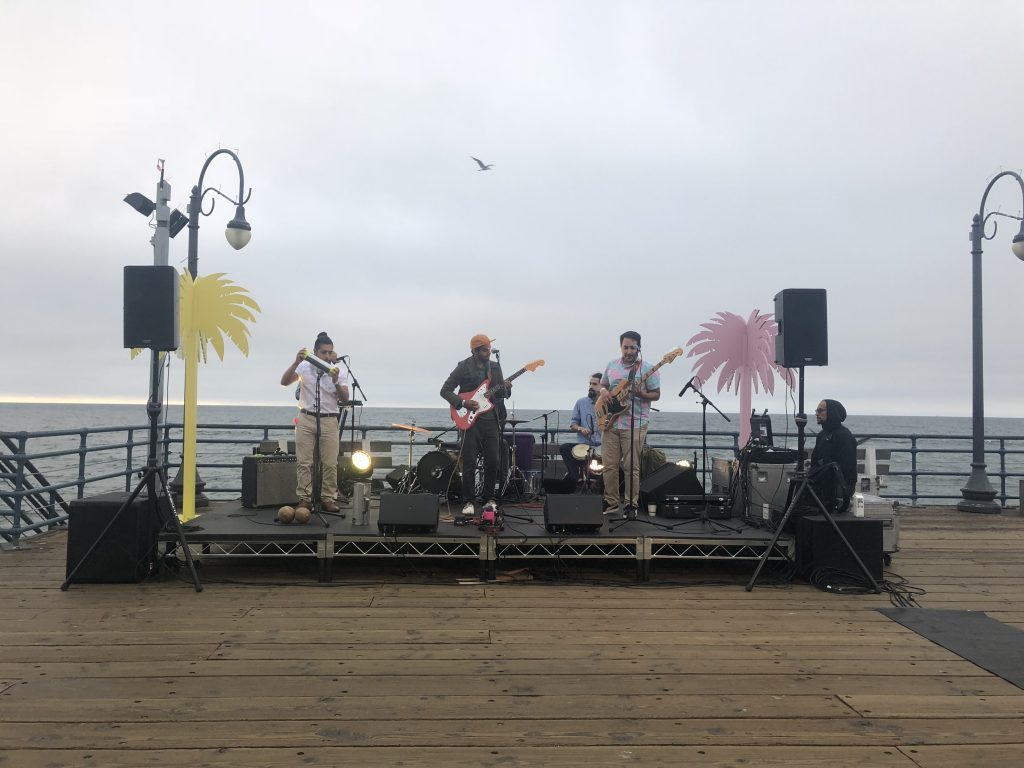 Twilight on the Pier is an annual event that is in its 34th year and, according to its website, welcomes eight million visitors a year. It transpires over the course of six weeks and includes dancing, games, interactive activities, live music and food trucks.
This year both focuses on celebrating different cultures and provides an insight into the diversity of these cultures as well. The theme of Sept. 5 was Latin Waves. In the following weeks, the themes are Australia Rocks The Pier, Island Vibes, Eclectic Indie, Afro-Beat and R&B and South Asian Sounds. The focus on diversity hopes to give audiences insight to what different cultures of music has to offer and its impacts on local artists, according to the website.
"I feel extremely passionate about this theme because I think it is important to understand and be able to celebrate different cultures," Pepperdine junior Angie Wurm said of the event. "Twilight at the Pier was a great event to allow people from all backgrounds and demographics [to] be able to come together and celebrate with one another."
While Twilight on the Pier has occurred in June in past years, this year the event begins in September and ends in October. This change allows for more Pepperdine students to experience this decades-old festival. This year, the bands are spread across three stages rather than one main stage after many city officials raised concerns over the previous year's larger crowd.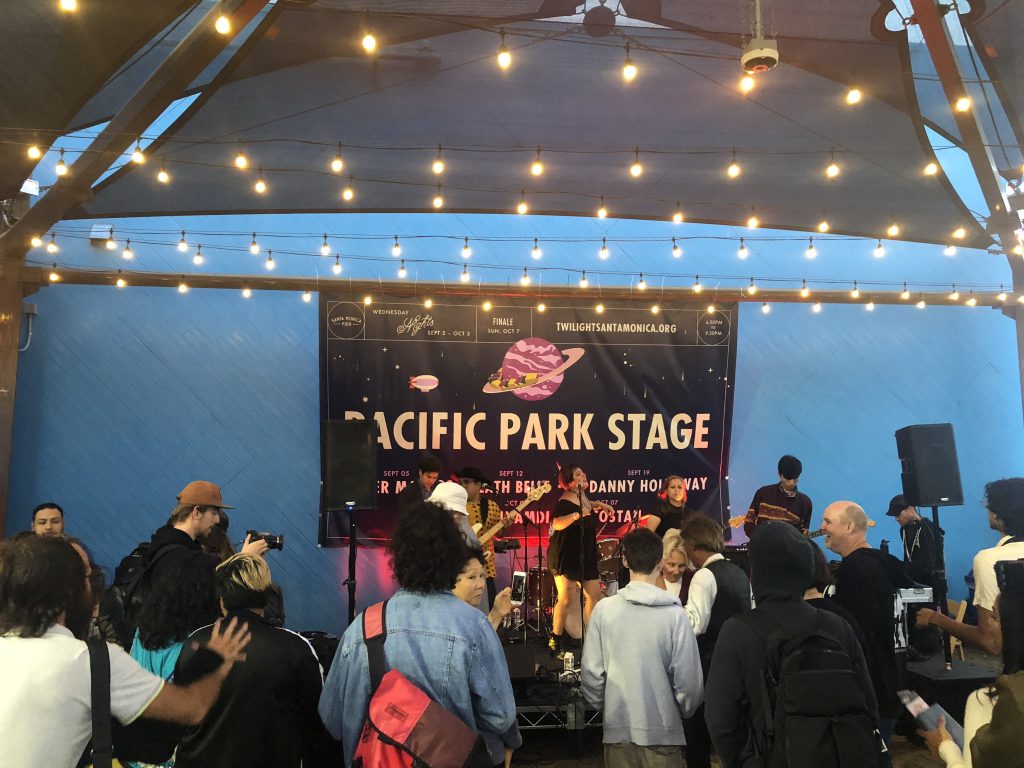 Twilight on the Pier has decided to incorporate an 'art walk,' with muralists and various other artists lining the pier. In doing this, the festival's website claims that it hopes to create a more immersive experience that extends beyond music.
In an Instagram post, Santa Monica Pier Corporation Executive Director Negin Singh praised the changes made to the festival. "When I was hired in January, the series was very nearly canceled, due to mounting public safety and crowd control issues that became unsustainable for the city in recent years," Singh wrote in her post. "Our team, many of whom are new, worked tirelessly … it was such a good start, and it's only going to get better. I am proud of what we accomplished, and can't wait to see where this all goes."
__________
Follow the Pepperdine Graphic on Twitter: @PeppGraphic