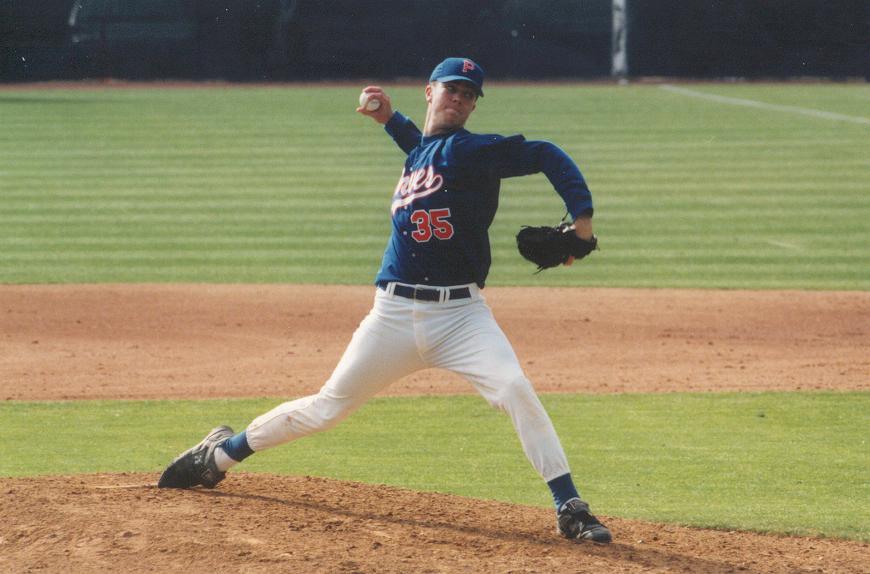 Dan Haren, former MLB starting pitcher and Pepperdine alum ('01), is one of just three Pepperdine Baseball alumni, who player ballots and the Comissoner's office chose to be selected to play in MLB All-Star game, according to Baseball Reference.
Haren spent three years as a Pepperdine Wave before going on to be a three-time all-star across a 12 year major league career with eight different teams. Haren said he came to Pepperdine because it was the right environment. Pitching in multiple MLB all-star games were Haren's favorite moments of his career.
"I never really thought that I was able to be a major league starting pitcher, but it ended up happening that way," Haren said. "I just went to college. I wanted the opportunity to do it all. Pepperdine gave me that chance, and I was able to succeed and narrow it down to being primarily a starting pitcher there."
Haren said he grew up in Southern California as a California Angels — now L.A. Angels — fan with some of his favorite players from that time being Chuck Finley, Brian Downing and Mark Langston. Wanting to go to a school near home that would provide him great opportunities led him to play for Pepperdine, Haren said.
"When it all came down to it, it was about opportunity for me and just about being the right fit," Haren said.
Across the three years he spent at Pepperdine, Haren said his favorite moments were pitching against Mark Prior in the regionals and getting close with his teammates.
"When you retire from baseball, the thing you miss most is the camaraderie with the guys," Haren said. "What I miss most is just being in the clubhouse, early morning wake up calls whether we're weightlifting or running and then just living with a couple close friends."
In 2001, Haren was a part of a 1-2 starting rotation punch of him and Noah Lowry. Haren won the WCC Player of the Year and Lowry won WCC Pitcher of the Year, according to the baseball cube.
The San Francisco Giants drafted Lowry with the 30th pick while the Saint Louis Cardinals selected Haren with the 72nd pick in the 2001 MLB draft, according to Baseball Reference.
"We competed against the other team but also against each other," Haren said. "We always want to be the best, and I thought it was kind of ironic that I was the number one starter on Friday and he the number two starter on Saturday. But when it came draft time, he was the first rounder, and I was the second rounder."
At the age of 24, Haren had the opportunity to pitch for the Cardinals in the 2004 World Series, where he pitched 4 and two-thirds scoreless innings out of the bullpen, according to Baseball Reference. The opportunity to pitch in such a big game felt surreal, Haren said.
"The things that I remember most are warming up in the Fenway Park bullpen in game one, getting ready to come in, just the amount of nerves I had," Haren said. "Pitching is kind of a unique thing where the anticipation or buildup of your first pitch is the work part. Once you get out there and start competing, everything takes care of itself."
Despite the Boston Red Sox sweeping the Cardinals, Haren said he still enjoyed the experience he shared with his family.
"It's so important that I had all those people around me going through all those fun times together with them because it's not the same if it's just you."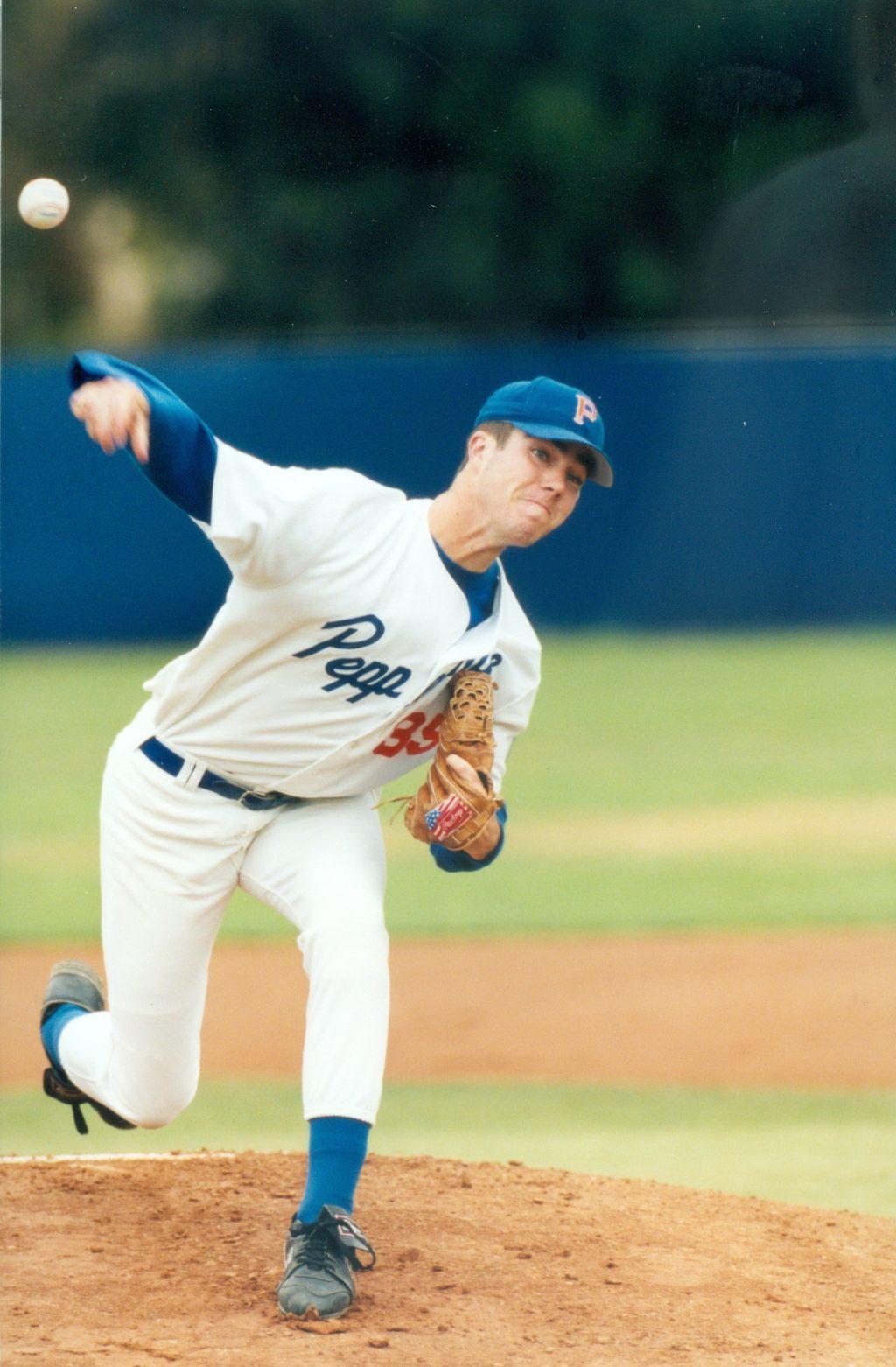 Following the '04 World Series, Haren was traded from the Cardinals to the Oakland Athletics on Dec. 18, 2004 according to Baseball Amanac. While he felt more prepared to be traded later in his career, this one caught him by surprise, Haren said.
"I didn't expect it," Haren said. "I was a young 23 or 4 year old guy. I just had some success pitching for the Cardinals in the playoffs, and then boom, I was gone."
From 2007-2009, Haren was an all-star in three consecutive years and got to start the all-star game in 2007, according to Baseball Reference. After having a rough start to the 2005 season, he had a conversation with then Athletics general manager Billy Beane which helped him gain confidence, Haren said.
"He [Beane] told me 'I don't care if you go 1-25, you're going to make all your starts,'" Haren said. "That was a real confidence boost for me because I was so worried about getting sent down. He gave the assurance that if I went out and was competing, I was going to continue to get a shot."
One of the highlights of his major league career was getting to pitch in the 2009 All-Star Game at Yankee Stadium, Haren said .
"My Dad grew up in New York and was a big Yankee fan and grew up going to Yankee stadium," Haren said. "It was really cool to face Derek Jeter in the last All-Star game in Yankee stadium and having my family there meant a lot to me."
At the time of his retirement, Haren had the 18th best K/BB ratio in major league history at 4.06, according to Fangraphs. Haren said he credits this to having the mindset of attacking the hitter.
"Good results can come from just being in the strike zone," Haren said. "I always erred on the side of challenging the hitter."
After retiring following the 2015 season, Haren took a year off before coming back to baseball to be a pitching strategist for the Arizona Diamondbacks. Haren said this job came to him after he started working with his friend, then-Diamondbacks pitcher Zack Greinke, who is a pitcher on the Kansas City Royals, on scouting an opposing lineup.
"As toward the end of my career, my velocity and stuff started dropping off a little bit, I started digging deep into being able to scout opposing hitters," Haren said.
What he misses most about playing baseball everyday is the feeling of accomplishment that comes from helping his team win, Haren said.
"The feeling of winning a game and giving your teammates high fives and just that feeling of accomplishment is just something that can't be replicated," Haren said.
__________________
Follow the Graphic on Twitter @PeppGraphic
Contact Tony Gleason on Twitter (@tony__gleason) or via email: anthony.gleason@pepperdine.edu