Photos by Gabrielle Norte
The Pepperdine Women's Soccer team returned to their home field for the first time this season, resulting in a 1-0 victory against Brown on Aug. 24. After 1-0 road losses against Kansas and Texas Tech, this win was particularly important and was a morale-booster to start off the season.
The Waves soared through the first half, with the Bears proving no real threat to Pepperdine's defense, providing a strong foundation throughout the game. Freshman Leyla McFarland and sophomore Joelle Anderson worked the midfield and assisted in the aggressive offense by maintaining possession for the majority of the game. Anderson kicked off the game with a powerful strike from the 18-yard box after only five minutes of play.
"I just saw the space, one of my teammates down the middle gave a great ball to me and I just found the back of the net," Anderson said.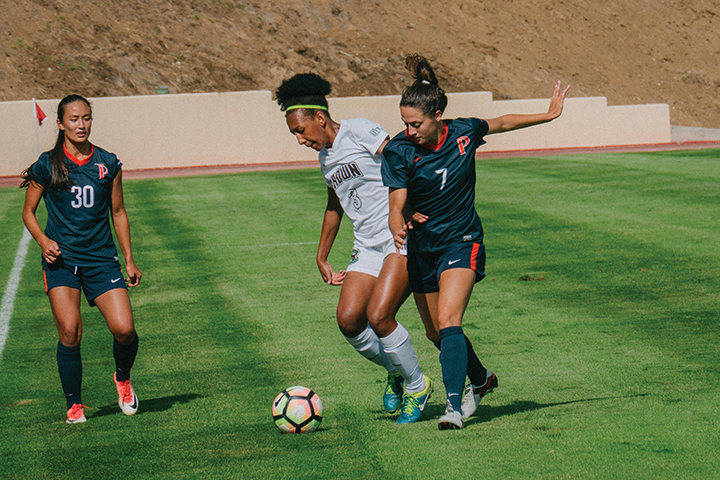 Assisted by sophomore Brie Welch with a ball from the middle and a cut in from the top of the box, Anderson's shot was one out of 16 attempts to score that secured the victory. Every other shot on goal was stopped by Brown's senior goalkeeper, Christine Etzel, who corralled eight saves.
Despite coming back from an injury, redshirt senior goalkeeper Brielle Preece had no trouble securing a shutout for the home opener as the Bears failed to land a shot on goal. Preece had full faith in the team to protect the home field and to prepare for the vigorous games ahead.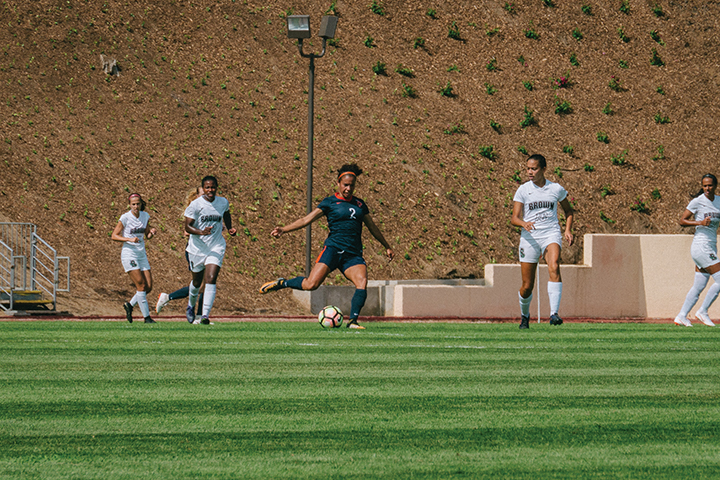 "We all have the heart to get the job accomplished and I think we came out with fire," Preece said.
With eight players out due to injury, head coach Tim Ward said Friday's win was a result of the team's character.
"It's really not about where you begin, it's about how you finish," Ward said, "today definitely felt like a step into the right direction."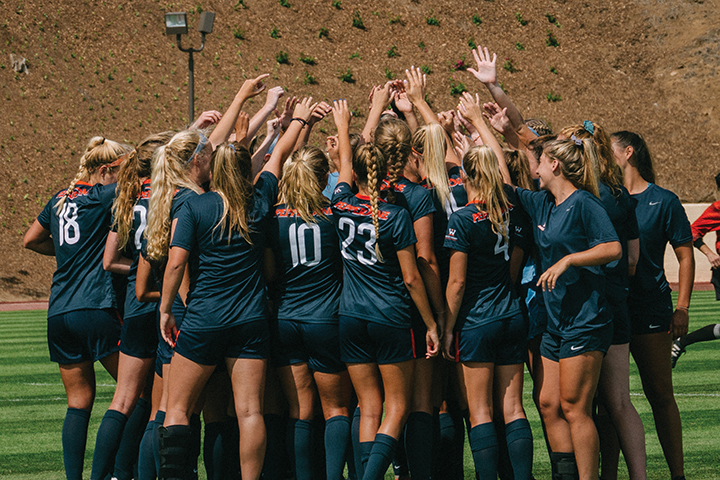 Pepperdine Women's Soccer plays USC next on Aug. 26 at 1 p.m. on Tari Frahm Rokus Field.
Follow the Graphic on Twitter: @PeppGraphic