Screenshot from Both Feet In – Episode Two

Sometimes, you've gotta pass the rock. In the Graphic's "Three-Person-Weave" series, Sports staff writers Kyle Cajero, Arthur Puu and Rachel Ripp discuss their highlights, lowlights and spare thoughts about Pepperdine's Men's Basketball team.
This week's edition covers the second episode of "Both Feet In" — a year-long docuseries produced by Seaver Admission. The eight-episode series, which aims to reveal the behind-the-scenes storylines of Men's Basketball.
The Road Ahead — Rachel Ripp
I probably felt as much anticipation and excitement for the release of the second episode of "Both Feet In," as the men's basketball team felt for the upcoming season.
The episode showed the team's excitement during "picture day," which was the first time freshmen adorned their legacy-bequeathed uniforms. And they were eager to debut them for their season ahead.
As Waves Weekend rolled in, so did Blue and Orange Madness: the Firestone frenzy of fan spirit. The basketball team finally got to show off all their skills, especially shooting and dunking. This event was the culmination of the basketball team's post-season preparation and of the road ahead.
"It's better when you surprise people." senior Amadi Udenyi said about the WCC Preseason Poll, in which the Waves were picked seventh. In looking at the competition ahead, players can easily become overconfident or find a chip on their shoulder, but its best to let either ranking serve as motivation in the road ahead.
It is understood that nearly every athlete dreams about running through the tunnel as their name is called out to a giant crowd, but that feeling is quite difficult to explain in words. The athlete's road to the electric crowd, smoke and lights is something unique to them.
This road ahead for the Pepperdine Men's Basketball Team is one filled with uncertainty, fresh starts, final rides, bittersweet memories, but also opportunity, storybook endings, and moments of complete clarity.
This road ahead is looking good for the Waves.
Madness is Coming— Arthur Puu
Picture day is always an exciting moment of the school year. It marks the beginning of a new year, but it also means there will be a few laughs about the photos afterwards.
Freshmen Jadé Smith and Colbey Ross sharing their thoughts about their photos had me dying of laughter. Smith's thoughts on squatting was certainly something, but seeing Ross's "shooting the basketball" photo took the laughter to a whole new level.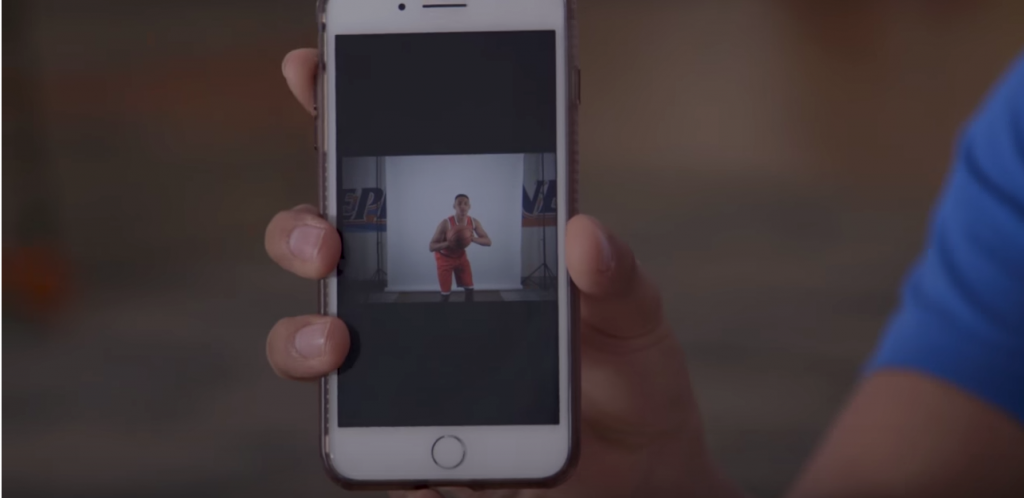 Now, Blue and Orange Madness is always one of the best times of the year to be a Pepperdine Wave. From alumni to current students, Firestone Fieldhouse was filled with lots of blue, orange and Pepperdine spirit.
Covering the annual event is something I consider very special to my time at Pepperdine, and just being a part of the Madness is something else.
Now, this year's Blue and Orange Madness was a bit different. After having a scrimmage amongst the men's team, they decided to put on a combined show with the women's team. From half-court heaves to skywalking dunks, this year's festivities were momentous. And sure, a real life basketball game won't always be fun and games, but to hype up the upcoming season with some fun and game is a totally different story.
Yes, basketball is back, BABY!
Also, special shoutout to Paxton Ritchey and Head Coach Marty Wilson. Great to hear your thoughts on a special evening!
We've Got the Vision, Now Let's Have Some Fun — Kyle Cajero
If episode one piqued my interest, then episode two made me go all-in. Maybe college basketball fans are at the ends of their collective ropes without the sport in their lives, but this episode brought the hype.
Taking this episode at face value opens the door to being a curmudgeon. Yes, half the episode was about picture day. And yes, Blue and Orange Madness is a glorified scrimmage in the eyes of a cynic. Miss me with the "it's all fun and games until someone loses a buy game" nonsense. Get rid of the cynical "oh, you're just buying what the people in Seaver Admissions/the athletic department/Pepperdine as a brand/etc., are selling" takes. Because college basketball is back.
This episode made me smile.
The best parts of this episode were in the moments like freshman guard Trae Berhow letting sheepish grin slip while flexing during picture day; hearing Colbey Ross, Jadé Smith, and Elijah Lee roast said team pictures; or whatever junior forward Harrison Meads was trying to do here:
Instead of focusing on Men's Basketball as athletes, episode two humanized the players as college kids, which if we're honest with ourselves, is the true goal of the series.
The season needs to start today. Or maybe tomorrow. Let's give Harrison time to practice those dance moves.
Miss Me?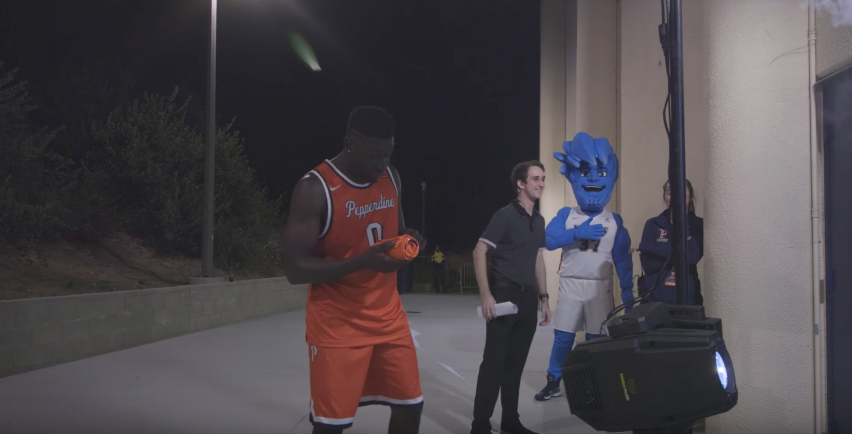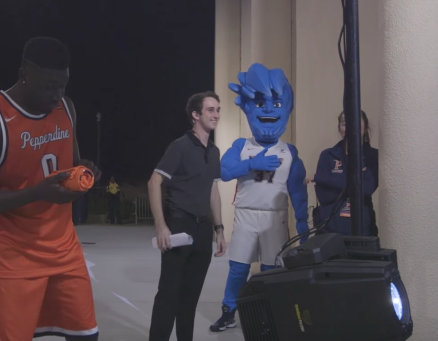 ______________________________________
Follow Team Sports on Twitter: @arthurpuu, @kylecajero, @Reporter_RRipp