Photos courtesy of University Archives

When President Andrew K. Benton first stepped onto the Malibu Campus in 1984, the future of the university hung in the balance, but not in the way one might think.
"We didn't have enough wastewater treatment for the future of the university," Benton said.
Benton began at Pepperdine working on university regulatory matters, specifically the development of the Drescher campus.
Thirty-four years later, Benton not only addressed these issues, but brought the university into a new millennium as president.
President
Benton turned down an opportunity in Dallas in favor of representing Pepperdine in their expansion efforts.
He'd only planned on it taking two years, but before he knew it, that two-year adventure turned into 15 years and then 34.
"Pepperdine offered something that Dallas didn't," Benton said. "Along comes Pepperdine and they offer me a legal challenge [and] a spiritual opportunity in a very different place. I thought I would come out here with my wife and our daughter and solve this little problem in two years and then go back to America. So that's how I used to say it. Took me 15 years to solve that little problem … by that time, you know, we'd fallen in love and I'd been given greater responsibility."
Benton said he knew the Pepperdine community was unique from the beginning.
"I knew that it was a special community because it was definitely a community predicated on faith [and] a lot of different faiths, which I liked," Benton said. "I saw faculty who were really determined to achieve excellence in the classroom and that's not always true at a college or university. So the both put together were perfect."
Before he was president, Benton acted as executive vice president of the university.
"When I was executive vice president for nine years, I thought I had the best job at Pepperdine," Benton said. "Then I became president, and I think that's the best job here."
Benton said he started his presidency with five goals: expand university scholarship, increase diversity, hold on to Pepperdine's heritage, improve the university's resources and develop the community to create stronger relationships between students and faculty.
"I remember in my inaugural address talking about my desire that Pepperdine would have a billion dollar endowment," Benton said. "I could hardly say that – a billion dollar endowment. It seemed so far out there. But today we do have a billion dollar endowment."
He's worked on each of these points throughout his presidency, Benton said. However, this does not mean he has finished working on these areas of the university.
"Those are the five points and I've stuck with them," Benton said. "There's hardly a day that I don't pray about some aspect of that. Have we accomplished everything? No. Have we made progress in all five areas? Yes."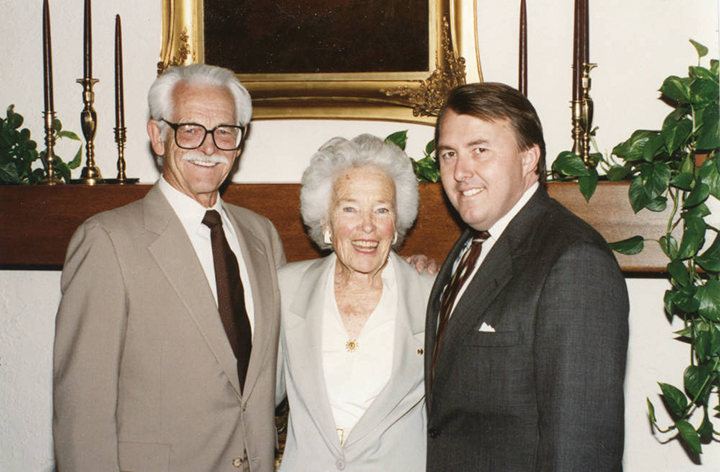 Progress toward these goals hasn't been without struggle, Benton said.
"I second guess myself all the time," Benton said. "I think my worst decisions have been when I didn't trust my instincts. Because I am conservative and not in a political sense, but just kind of conservative in my approach to life, I think I was slow to respond to social issues."
During Benton's 18-year presidency, Pepperdine has faced many social issues such as increased LGBT awareness, Benton said. With each new generation of students, Pepperdine has adapted to support students of all views and backgrounds.
"I would rather hold to our values, being ever thoughtful about the need for awareness and change," Benton said. "With every generation of student that comes to us, they're different. They have different needs, different expectations. Try to respond to those while remaining Pepperdine – that probably takes as much wisdom as anything that I do."
Benton, known as the "Students' President," works to understand these new generations by reading to understand their perspective, he said.
"It is difficult, but very, very important and the last thing that I want to do is be thought of as an out-of-touch president, somebody who's not paying attention, who's resting on his laurels," Benton said. "I'm not much of a laurel-rester."
For Benton, one of his major challenges during his time as president was personal, not professional. In 2012, police arrested Benton's adult son, Chris Benton, after he made threats toward his own family. The incident occurred in the midst of New Student Orientation activities and attracted attention from beyond campus.
Around that time, the Western Association of Schools and Colleges had an accreditation visit at Pepperdine and brought up the arrest in their review of the university, Benton said. That week's issue of the Graphic included an editorial cartoon that said, "AKB's had our back for a decade … now will we have his?"
"That incident should have had no part of their inquiry in my humble opinion, but it did and I was able to point to the Graphic and said, 'That's really what I want to say about that, that this community is going to let me work through that with dignity and I am going to work through it,'" Benton said.
Benton said the difficult experience helped him be more understanding to the plights of individuals and other families.
"It was a chance to be embraced or rejected and we were embraced," Benton said. "I don't know very many families that are perfect and some imperfections are louder and noisier than others, but all families have struggles. If there's a silver lining in that incident, it is that I really softened at that point and when students would find themselves in difficulty or when parents knew of their son or daughter being in difficulty, I was much more able to help, given some of the things that our son went through."
While this incident marked one moment in Benton's presidency, on a professional level, he faces new challenges every day.
One of these challenges is keeping up with the "conscientious consumers" that students are nowadays, Benton said. Students seek ways to improve their education and the administration works to keep up with them through projects such as the updated Payson Library and Pepperdine's top-ranked international programs.
"Do I think we spoil students?" Benton said. "No, I do not. Do I think we enable students? I certainly do. We do it because we love the students and we want to be a good value when you come here. We want to make sure that you make lots of memories and that you feel engaged and appreciated. "
Leader
For the past 34 years, Gary Hanson, executive vice president and chief operating officer of the university, has worked alongside Benton. While their positions at the university have changed over that time, they still continue to work together.
"In circumstances where many would be tempted to turn attention on themselves, [Benton] always steered recognition to Pepperdine," Hanson wrote in an email. "In difficult times, he has responded with the utmost humility, dignity and grace. I could not ask for a better colleague, mentor, confidante and friend."
Hanson wrote that as a leader, Benton upholds the importance of both Christian values and academics.
"When an organizational mission has two components – for us, academic excellence and Christian values – it is not easy to elevate an institution under both aims, and in fact, many schools have chosen to allow one to fall by the wayside," Hanson wrote. "[Benton] has promoted and lived out the mission, seeing value in both elements, and consequently, the faith component of our mission has never been stronger, nor has the quality and reputation of our academic programs."
Benton's leadership style centers on the concept of an "open table," Hanson wrote. Benton fosters a community made up of individuals with varied opinions and leaders with different perspectives.
"[Benton] has impacted Pepperdine through the people he has recruited and retained: he has surrounded himself and promoted other leaders who bring different perspectives, with whom he doesn't always agree, and who represent a wide repertoire of differing talents – all attributes of a confident leader," Hanson wrote.
This open-minded perspective extends beyond Benton's interactions with administration and faculty and applies to his interactions with students and members outside the Pepperdine community, Hanson wrote.
"He is universally well-respected by government officials on both sides of the aisle; in higher education organizations across this country, where he has held a number of leadership positions, and in the greater faith community," Hanson wrote.
In everything Benton's done and led, he's simultaneously worked to advance the university while upholding its founding principles, Hanson wrote.
"I believe George Pepperdine would be pleased with [Benton]'s leadership and proud of the institution [Benton] has helped shape," Hanson wrote. "I am most thankful for all God has helped [Benton] accomplish here – there is no question that Pepperdine's success is a reflection of [Benton]'s tireless work and the abundant goodness in his heart."
Colleague
Jeff Pippin, senior vice president for investments and chief investment officer, has also been a longtime colleague of Benton's. The two have been working together since 1991, Pippin said.
Pippin was a member of the group Benton led that enabled the creation of the Drescher Campus, Pippin said. This group, referred to as the "Dream Team" by the late Charles B. Runnels, former chancellor emeritus of Pepperdine University, encompassed lawyers, engineers, consultants and more who collaborated to get approvals from the California Coastal Commission to expand the university, Benton and Pippin said.
"[Runnels] thought it was a very talented team of people and I think over time has proved that it has been, but with our leader being there to guide us all," Pippin said.
As a leader, Benton encourages "sure-footedness" in approaching matters, Pippin said. Before decisions are made, Benton analyzes from all perspectives.
"One of the things about [Benton] that almost everybody can appreciate is a calm, steady, confident demeanor," Pippin said. "He's always been very sure-footed in the way he approaches things and the decision he makes. I've rarely heard people question his decision making or his judgment. He just has great judgment."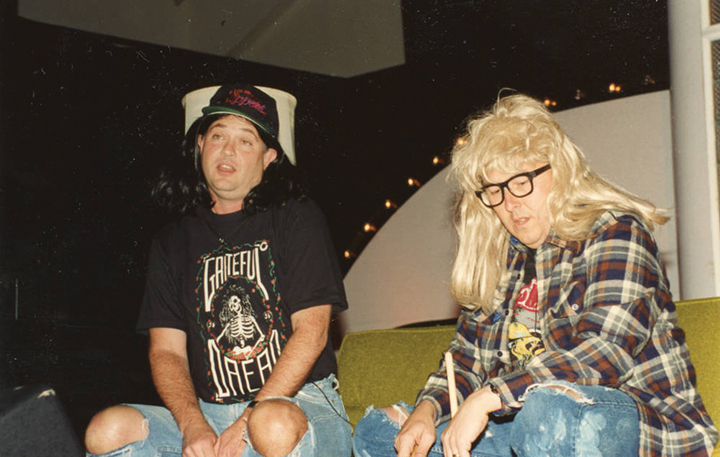 Pippin said Benton's focus is on the students in everything he does.
"He truly made students the center of the enterprise," Pippin said. "Almost any day, you can go over to the cafeteria – if he's not traveling – and [Benton] will be sitting there at his table opening himself up to students."
Like Hanson, Pippin mentioned Benton's focus on an "open table" centers on including students in the ongoings of the university.
"I've heard so many people say, 'Wow, I wouldn't – I didn't even know the president of my college or university,' or 'I would have never been able to sit with the president of my college or university and eat lunch,'" Pippin said. "It has changed in that the students have a place at the table and it's a crucial one."
Benton's openness is evident in how he makes himself available to others, Pippin said.
"He's open to everybody," Pippin said. "I don't know many college presidents that answer all the emails they get and they actually give their email out to almost everyone. But he gets a lot of emails from people and he responds to them. So he's always listening."
Like Hanson, Pippin said under Benton's leadership, Pepperdine has held onto it's Christian origins.
"[Benton] has always seen it as a special trust that he has been given to keep the university true to its mission," Pippin said. "Everything that [Benton] is, I think, emanates out of his faith and his relationship with God."
These Christian values remain a fundamental aspect of the university, Pippin said.
"It is of paramount importance to him that the university keeps its Christian tradition and that it is strong and it's not just something we talk about, but it permeates the culture of the university," Pippin said. "Pepperdine's a place where people are really true to those convictions and really treat each other in a different way than you might see at another institution."
Not only has Pepperdine maintained its Christian roots, but it's increased in its standings alongside other universities, Pippin said. This year, Pepperdine ranked 46 in the U.S. News & World Report Best Colleges and is the only non-Catholic Christian institution in the top 50 schools.
Pippin also cited Benton's role as a leader beyond the Pepperdine community, but as a representative of the Pepperdine community.
"He's well known among his colleagues and his peers at the presidential level around the country," Pippin said. "That's good for Pepperdine. It's good that not only our president is seen, you know, in those venues, but also that, you know, we're able to influence decision makers and policy makers because he's active."
Builder
Marnie Mitze has been Benton's vice president and chief of staff since 2007. In those years, Mitze said she watched him build up the community and infrastructure of the university.
"His greatest accomplishment is how he has built community at Pepperdine, not just structurally, but spiritually and socially," Mitze said.
Benton has oversaw and led countless changes at the university, Mitze said. Some of these projects include additions to the Seaver Campus such as spiritual life advisors, Rock the Brock, the Christmas tree in Mullin Town Square and the renovations at Payson Library.
This isn't to say Benton hasn't faced challenges, however.
A common issue he faces now is the external push for him and the university to pick sides on various issues, Mitze said.
"It's not easy trying to not take a stand, but to take a middle ground" Mitze said. "We are ultimately an educational institution and all sides must be represented and heard. The president has worked hard to promote civil discourse on campus, with a keen eye towards our constitutional right to freedom of speech. This is just one example of the many hundreds of things that he's had to navigate. I would say he's done this very well.
He also works alongside other higher education groups as chair of the National Association of Independent Colleges and Universities and served on other boards, representing Pepperdine in conferences, meetings, and even Congress, Mitze said.
"The other challenge he's now facing along with all of higher education is the over regulation in of higher education and a one size fits all [mentality]," Mitze said. "He's is actively engaged in higher education regulation at a national level and works hard lobbying to make higher education better, and balance the needs of the Yales and the Pepperdines and the Biolas. He's a major voice in higher education."
In the midst of calamities, such as the 2008 financial crisis, Benton shows incredible leadership through his use of communication, Mitze said.
"The way he managed the [2008 financial crisis] was, I think, a textbook example of how to manage well," Mitze said. "Everyone was very unsettled at that time – from faculty and staff to students to donors. The time necessitated layoffs and reallocation of assets and a whole financial juggle of the institution. It was masterfully managed. I give him top credit."
Mitze said Benton's attention to the university's Church of Christ mission and the needs of students are key elements of his presidency. While other universities drifted away from their Christian roots, Pepperdine continues to hold Bible lectures and various other programs.
"I think of our spiritual life on campus as very organic," Mitze said. "And I think that's why it works. It's embedded into the university. in so many ways. It's not like a separate siphoned off area where, OK, we go to church today and then we forget about our faith the rest of the week."
Father
Hailey Thomas, Benton's daughter, grew up as a faculty kid in the Pepperdine community and was a sophomore at Pepperdine when her father began as president. Thomas had a baby this past year, making Benton a grandfather.
Now that she's older, Thomas said she sees more of what Benton does for the students.
"When you're younger and looking up to your father, you don't necessarily see all the wonderful things that they are," Thomas said. "Hearing [students] chant 'AKB,' watching him have lunch with his random students in the lunch room – it's really special. It's special to watch the president that he became."
Despite all that Benton's done for the university, Thomas said she thinks he's happiest with the connections he's made with students.
"So many presidents, they have different things that mark their tenure," Thomas said. "[Benton's] had a lot of success in fundraising and moving the college even further to becoming a well renowned Christian college and just a generally a fantastic college, but I think what he'll probably be most proud of and what I love about it is just how many individual student lives he's changed – the good ones and some of the struggling ones. I've seen him take time for students that have experienced some tough times."
In the same way he's fostered personal relationships with students, Thomas said Benton also worked to deepen the relationships between students and faculty. He acted as a role model, inviting students to spend time at his house for Bible studies and other activities.
"He really set the expectation from the administration that academics should be more personal, not just something that a one size fits all, but he really wanted everything to be available and reachable for each and every student," Thomas said. "He certainly didn't do that alone, but that's something that was important to him."
Outside of Benton's work with students, Thomas also cited the work he's done in moving Pepperdine forward.
"There's always kind of been the barrier between the Christian colleges and some of the mainstream schools and he broke through that barrier and that was a really big deal for Pepperdine," Thomas said.
Benton's accomplishments also include his work with opening a Pepperdine classroom in the Staples Center, Thomas said.
"Those are really big deals that will move Pepperdine of even another echelon and set it apart from its peers in the area," Thomas said. "Pepperdine got that relationship with Staples, not USC or UCLA. That's pretty awesome."
Benton's willingness to listen to others' opinions helps him in his role as president, Thomas said. This quality is one she remembers playing a role in her childhood.
"He's always been really fair-minded and open-minded," Thomas said. "He will always hear someone out and be open to their ideas and suggestions rather than just being set in his ways, which I think is unique in someone as intelligent as him because a lot of times he's right."
Even growing up, Thomas said she remembered Benton was always willing to listen to her perspective.
"He would let me talk it out before just explaining to me that no, in fact that was not the way that the world works,'" Thomas said. "In the adult world, it's easier said than done. At his level, a lot of executives will just make a decision and pass it down and that is the way it is, but he's always wanted to give a voice to the minority, the disenfranchised as well as the majority."
Husband
Andrew Benton and his wife, Debby Benton, have been married for 44 years and arrived on the Pepperdine campus with their then 1-year-old daughter, Thomas, in 1984. Pepperdine's problems in its building and expansion endeavors, such as the creation of the Drescher Campus, played a role in their relocation to Southern California, Debby said.
"[Benton] always has liked challenges and so just hearing that people were having trouble getting things passed," Debby said. "So he thought, 'Well, I'll try to do it. I think I can.'"
As president and first lady of Pepperdine, the two work as a team at events and gatherings to support the university, Debby said. Benton, a self-stated introvert, works to include quieter individuals in discussion, where the more extroverted Debby engages with the talkative individuals in a room.
"We are partners," Debby said. "We're a team in that I can travel with him and help him make conversation because some nights when you're out with four or five people, often one person will try to get you cornered. It helps to have two people there speaking."
During his time as president, the couple's relationship has only grown deeper, Benton said.
"Presidencies sometimes are hard on couples, but I can say that our marriage is stronger today than it was when we started, now 18 years ago, and so I'm pretty proud of that," Benton said.
Debby agreed, saying their marriage has been strengthened through their years of teamwork together.
"It's because we get to do things together and we have time apart," Debby said. "I think this is a great job for marriages. I guess it could become difficult if you had someone really difficult you're working with, but he's kind and he gives me a lot of credit when I'm standing at the back. He's very sweet about that."
While Benton is distinguished in his role as the "Student's President," Debby said she hopes he's also acknowledged for his other accomplishments.
"He has a heart for students and he's always gotten along with young people," Debby said. "But his work nationally to get Pepperdine more known and the name out there, I think, is something [that] is valuable. But he loves being the Students' President – not to take anything away from that. We truly care about young people. [They're] our future, [they're] what Pepperdine does."
Looking ahead
Benton's a man of many hats, of many passions and many positions. He's a teacher of constitutional law and a new grandfather.
Despite all of the roles Benton fills and all that he's done, he's still pushing ahead.
"I'm committed to continuing to pedal as fast as I can all the way through the finish line tape on July 31, of 2019," Benton said. "I don't want to focus on what's next, I don't want to focus on what could have been, I want to focus on what we've done and what we're going to do in this final year."
________________________
Follow Madeleine Carr on Twitter: @madeleinecarr23