Pepperdine's Freedom Wall has been a hub of controversy over the years, from issues of LGBTQ+ rights and discrimination to this fall's abortion debate.
When a serious issue that directly affects the lives of others is discussed on the Freedom Wall, the memes and jokes posted next to — or on top of — those deeply personal statements demean them.
Students should use the Freedom Wall however they see fit (hence its name), but there should also be a consideration for what message is conveyed when people tack up something supposedly funny next to a student's personal call for reproductive rights and bodily autonomy, for example.
I never want to inhibit someone's free speech — I love to talk! What I am saying is, in exercising your First Amendment rights at the Freedom Wall, maybe take a moment to consider the context of any discussions already going on there and what you want to add to them.
As the initial controversy around the abortion discussion died down, other images and messages began appearing on the Freedom Wall. These posts either made jokes about the debate happening on the wall, tried to redirect the conversation or were unrelated entirely.
While some of these images were kind of funny — like a photo of a cat with cream on its face — others made attempts at comedy that failed to be humorous and instead made light of the issues that were deadly serious for both sides.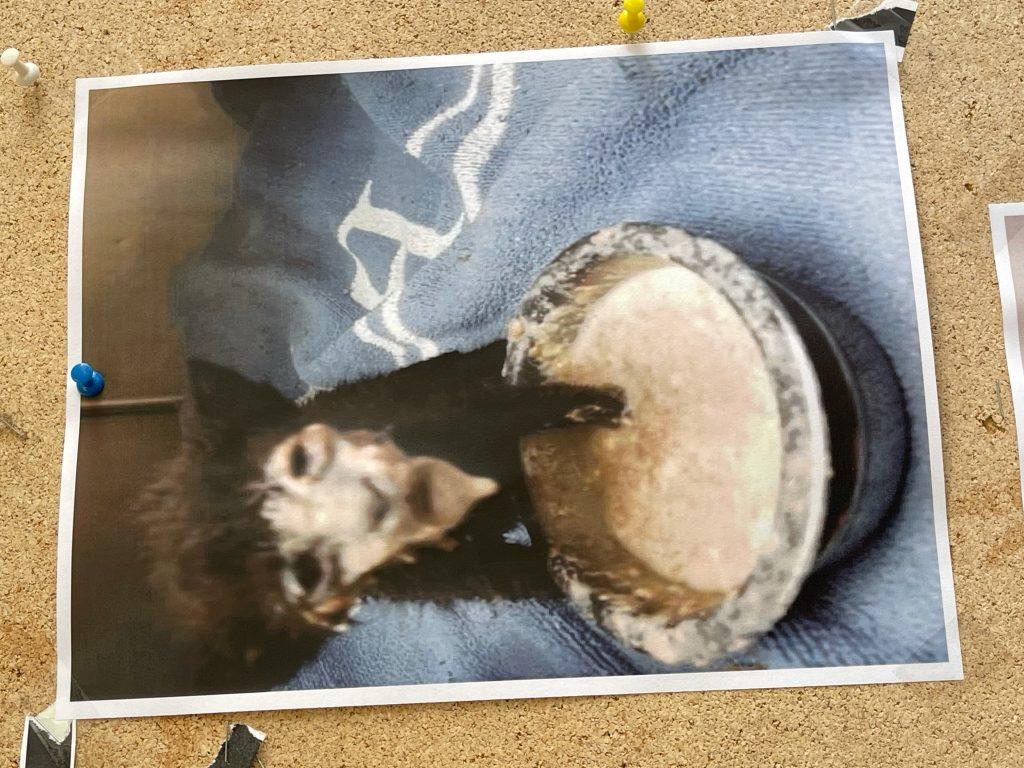 A photo posted on the Freedom Wall in the wake of the wall's Sept. abortion debate shows a cat with its face covered in cream. This photo was completely unrelated to the debate happening on the wall. Photo by Addison Whiten
One of the more prominent of these not-funny-despite-trying messages was a large poster advocating for a redirection of the Freedom Wall's conversation to a new problem: the Fifield House laundry room.
This post was probably trying to jokingly diffuse a tense situation, but an all-male house tacking up a call for better washers and dryers over women's calls for reproductive rights felt in poor taste. To make matters worse, the poster itself was badly drawn.
Now, this is not me saying not to use the Freedom Wall to make jokes. Jokes are fun! I love to laugh!
The funniest post I've ever seen on the wall is a set of Instagram DMs from March 2020. Someone wrote they think there's a person in Towers with "coronavirus symptoms," and they received the most inappropriate response to this concern possible — "Yooo what." These made me laugh when I first saw them, and now looking back, they are even more funny knowing these people definitely were right to be "lowkey scared."
All this to say, funny things on the Freedom Wall are awesome and welcome! The Diablo sauce packets that were tacked there last week were humorous, and they were not tacked up over an existing discussion or making light of something important to people.
The Freedom Wall is just that — free — but it should also be a place of awareness and consideration of what your SpongeBob meme could meaningfully add to a discussion that matters deeply to people.
____________________
Follow the Graphic on Twitter: @PeppGraphic
Contact Addison Whiten via Twitter (@addisonwhiten) or by email: addie.whiten@pepperdine.edu