Photos by Evelyn Lee and Rachal Marquez
Some of the best independent booksellers are in Pepperdine's own backyard. Each store offers something different. Venture out to satisfy your literary longings.
The Last Bookstore
Location: 8/10
Atmosphere: 10/10
Book selection: 8/10
453 S. Spring St., Los Angeles, CA 90013
Phone: (213) 488-0599
Open Monday-Thursday 10 a.m. to 10 p.m.
Friday-Saturday 10 a.m. to 11 p.m.
Sunday 10 a.m. to 9 p.m.
This amazing, independent bookstore is an English major's heaven. With such a wide array of organized book formations, it is absolutely beautiful. You can easily find a parking structure or metered parking near the innocuously hidden building. When you open the doors, the seemingly endless supply of books, vinyl, comics and art is overwhelming.
The first floor has organized sections from contemporary nonfiction to books on the occult that usually range from $5 to $15. With couches scattered around the main gallery, it is difficult not to pick up a book and stay a while. Signs placed around the area remind customers, in the kindest way possible, that the place is not a library.
During hot days, the lack of air conditioning contributes to the scent of dust and body odor. The store also lacks a bathroom, which could be a deal breaker to those seeking some relief.
However, once you get past the heat and the fans, the smell of books fills the store. Half of the second floor is dubbed "the Labyrinth." This place is way bigger than expected, and you might just need to call upon Daedalus to guide you as you explore the art galleries and installations.
The second part is inhabited by the stuff of dreams, such as a room full of $1 books. This section includes every possible genre, with shoot-off rooms dedicated to sci-fi, horror and crime (ironically placed inside a bank vault). It is haphazardly arranged, however, and you have to sift through piles to find the literary gems you desire.
Back downstairs, there are extensive children's and young adult sections. To the left as you walk in is a small room that holds antique and rare books. However, with all of these options and sections, the flow of the Last Bookstore is seemingly impossible to follow.
Searching for something specific is all but unfeasible without the help of staff, and while sifting can be fun, a time limit would probably require a different bookstore. Generally, the Last Bookstore is a bit pricey, but think of the prices as admission to the book lover's Disneyland.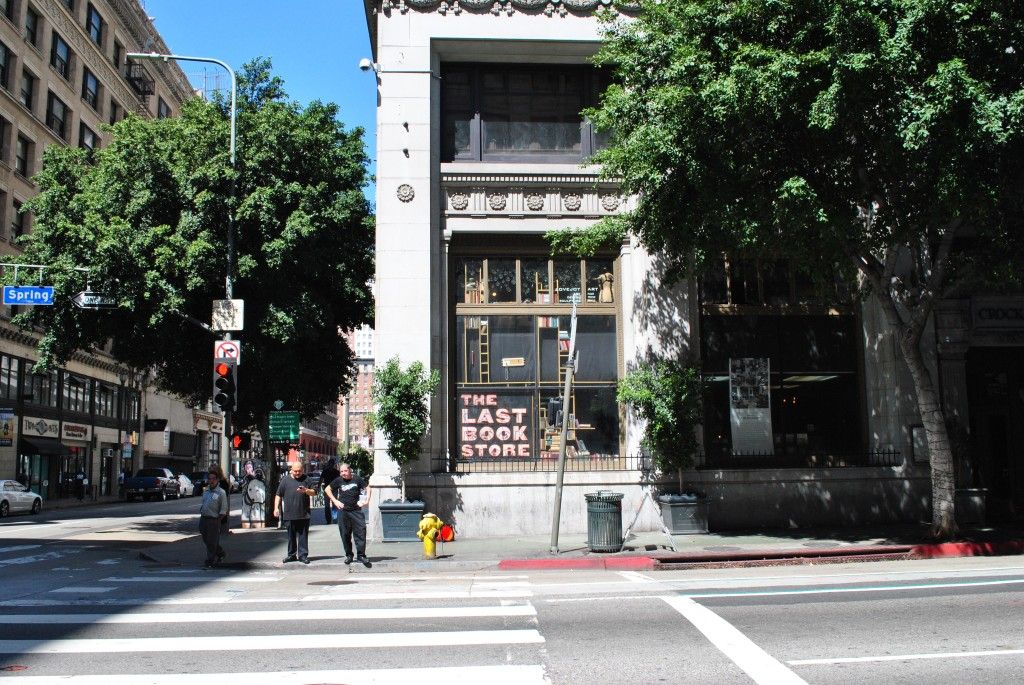 Skylight Books
Location: 9/10
Atmosphere: 7/10
Book selection: 8/10

1818/1814 N. Vermont Ave., Los Angeles, CA 90027
Phone: (323) 660-1175
Open Daily 10 a.m. to 10 p.m.
The wide selection of books and the circular bench surrounding a ficus tree in the middle of the store give Skylight Books & Arts Annex a serene, sophisticated ambiance. However, it feels less independent and more like Barnes & Noble: The organized rows of books and the bright lighting scream commercialization and discourage lingering. The one exception was a collection of hand-printed tees and tanks printed with literary puns that are available for purchase.
Members of the staff have hand-written descriptions and doodles for some of their favorite books on the shelves. Extensive collections of social science textbooks, occult/mythology books and gender studies books line the shelves. Many signings and readings happen each month, and a calendar is available in-store and online for reference.
Separate from the main bookstore is a specialty offshoot called the Arts Annex a couple of doors down. The Annex includes a wide variety of graphic novels, comics, photography books and journals. In both of these locations, the staff is friendly and helpful. If you are looking for something specific, you can order books online 24/7 or have them shipped directly to the store. Generally, the selection is quite varied, and if you are looking for a specific book and are willing to spend a bit of money, Skylight Books is right for you.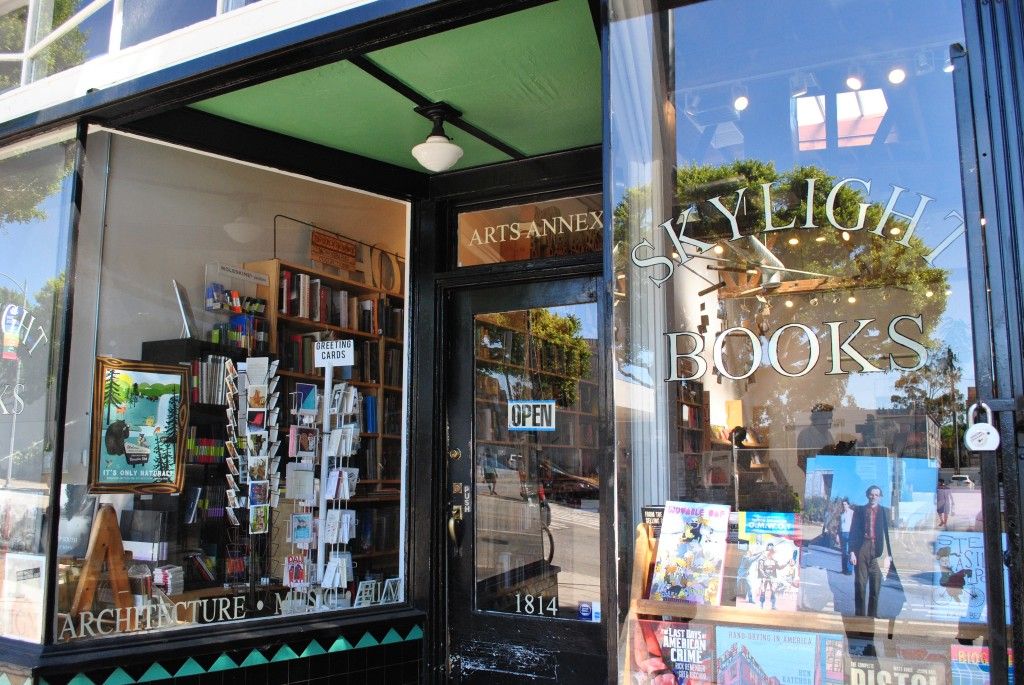 Hennessey + Ingalls

Location: 10/10
Atmosphere: 7/10
Book selection: 4/10
214 Wilshire Blvd., Santa Monica, CA 90401
Phone: (323) 466-1256
This specialized bookstore would be a great stop on any visit to the Promenade. Hennessey + Ingalls Art and Architecture Bookstore is the largest independent bookstore in the Western United States and deals specifically with the visual arts. The savvy bibliophile can park in one of the nearby parking structures or pay for metered parking in front of the store.
The store itself is quite inconspicuous and looks slightly industrial from the outside. You could easily pass it without noticing, but once you have located the building, feel free to browse the rows of art, design and architecture books. Hennessey + Ingalls also showcases a selection of knick-knacks that achieve the kitschy aesthetic of an independent bookstore. From Jane Austen stick-on tattoos to Shakespeare mints, you can find truly anything here. Stacks of softcover novels donated by a book collector ranged in price from $1 to $5, which is much easier on a college student's budget than the hardcover, specialized books, which range from $30 to $70-plus.
Overall, this is a great store if an art or theater-lover is looking for something specific. All sales are final, and they give a 10 percent discount to students, so make sure to bring your Pepperdine ID.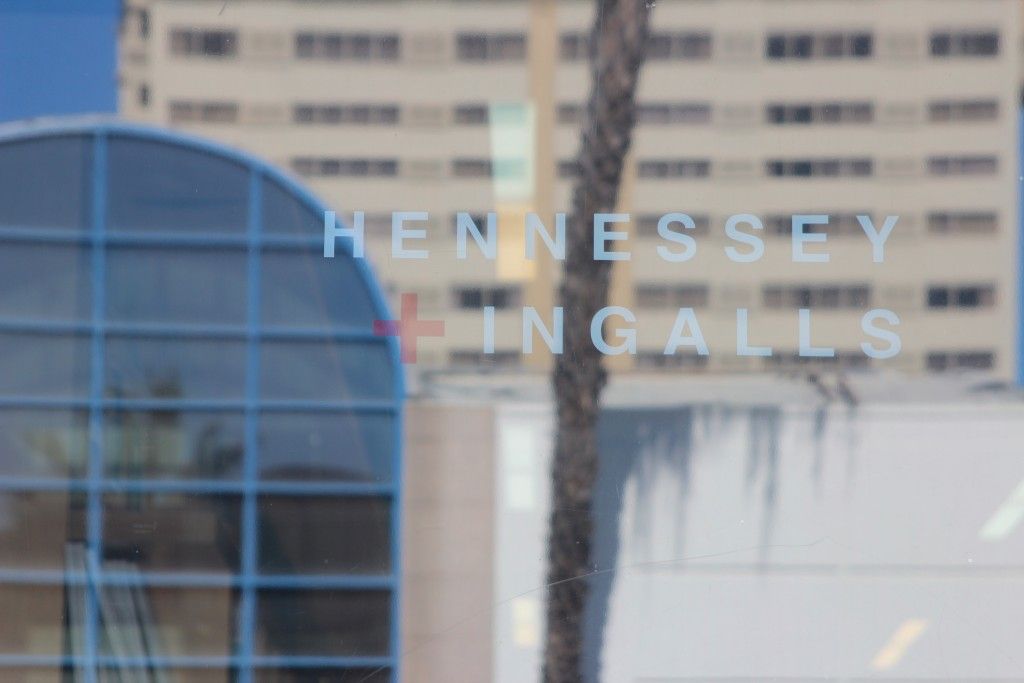 Other places to check out:
Vroman's Bookstore

Book Soup
Book'em Mysteries
Samuel French Bookshop
Eso Won Books
The Traveler's Bookcase

Kinokuniya
Word of Life Christian Bookstore
The Illiad Bookshop
Once Upon a Time
________
Follow Lauren Davila on Twitter: @laurengilmore03