Photos courtesy of Silken Weinberg
Silken Weinberg almost had a promising film career.
When Weinberg was interning in the film industry, Samuel L. Jackson told her that she had a special "aura." After graduating from the University of Southern California with a bachelor's degree in communication and cinematic arts in 2015, Weinberg left the film industry to focus on styling full time.
"I was trying to force a square peg in a round hole for so long because I was always so obsessed with fashion growing up, and it felt kind of silly to say it," Weinberg said. "It kind of felt very superficial and dumb, and I couldn't find the dignity in it. I put it on such a back burner, and I was like, 'I'll do film, it's better.' I remember going out to dinner with people I was working with, and I did not care about what they were talking about. I didn't know all the directors, the producers or anything."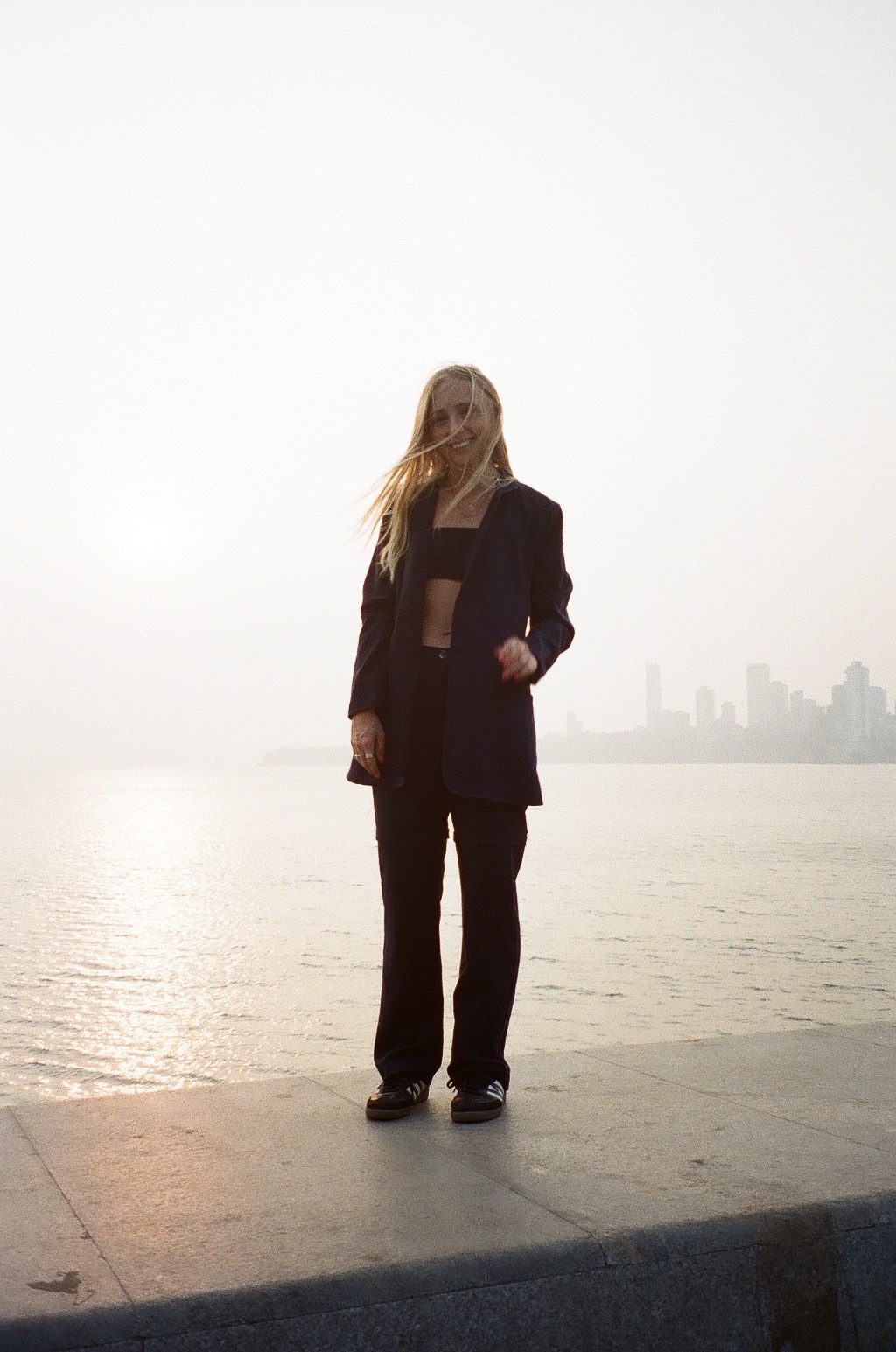 Weinberg had various media internships as an undergraduate student, including Emmett Furla Oasis Films, Warner Bros. Records, Plan B Entertainment and ICM Pictures. Although she was starting to form connections and build her career in film, she realized she wanted to focus on fashion and styling.
"I never thought I would be so into [styling], but it really gets me through my day," Weinberg said. "What I like about styling is that you're taking a client and finding clothes that are widely consistent to that project. Depending on what's happening, it's such a different day-to-day job."
Weinberg said she's a stylist, fashion editor, creative director and suit designer. Despite having no formal training other than completing a short course at Central Saint Martins in London, Weinberg is making a name for herself in the industry, as her past clients have included musicians Broods, Oh Wonder and Freddy Wexler as Jackson Penn.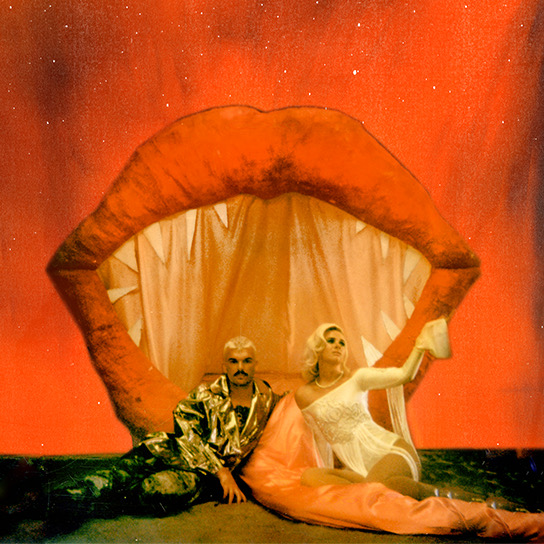 "I woke up on July 5 not feeling my best and got a call that [Broods] was filming the 'Peach' music video and the stylist's manager didn't tell them about it and they were overbooked," Weinberg said. "So they didn't have a stylist for it. I took the opportunity, and it worked out. It was kind of like divine intervention in a way … From then on, [styling and my network] built really organically."
When she isn't styling, Weinberg designs suits. Weinberg said her passion for designing suits came from her love of music and ensembles. Her favorite era for fashion was the early '90s, especially Prada and Chanel's collections, which were all suits. When creating a suit, Weinberg said she takes different pieces from six or seven suits and deconstructs them to make one jacket.
"I have absolutely no idea what I'm doing," Weinberg said. "I work with this guy Francisco in South LA and I discover my own process … I don't want to embarrass myself or make a mockery. It's really great to not to have a professional education because that creates a box for how you think and how your process is. When you get out of the fear and realize you're just creating something and it doesn't have to be perfect, it's nice to know that you're going with your own process."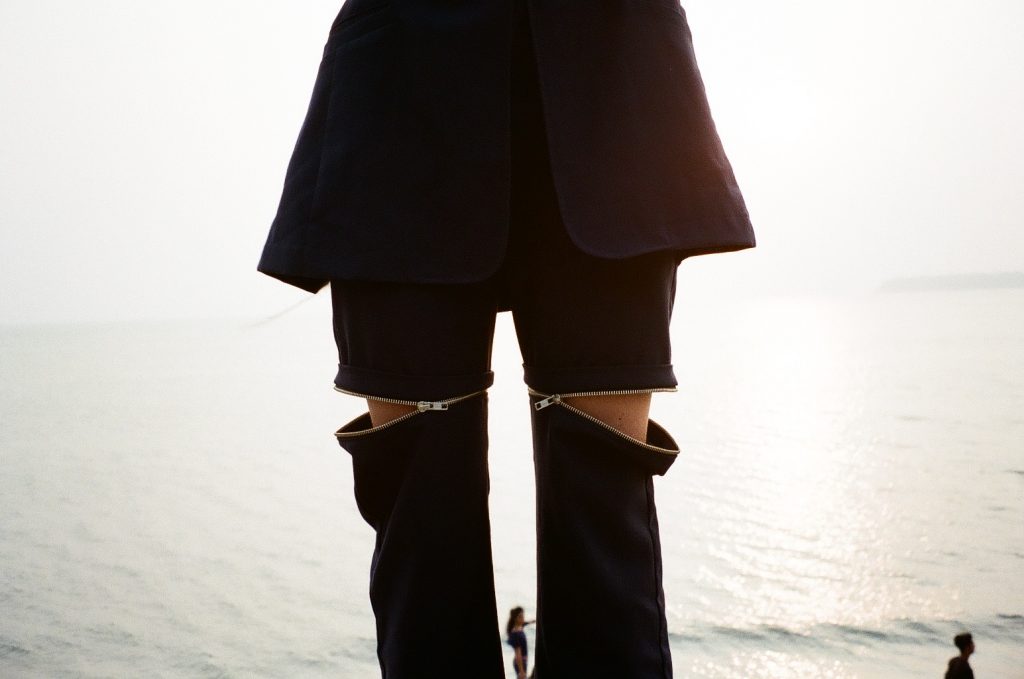 Weinberg said she likes the luxury and the power of a woman in a suit. She creates three-piece suits and most recently created zip-off pants, inspired by her dad.
"From a stylist perspective, if you make a three-piece suit, you can wear the jacket alone, the pants alone, wear it all together or wear two out of three [pieces]," Weinberg said. "It's all about starting with a three-piece outfit and going from there. It's such a feminine statement because women are so good at having their cake and eating it, too. Yeah, we can wear a suit but look really hot in it."
Weinberg said she also draws inspiration from musicians Jimmy Page, Johnny Cash and Jimi Hendrix.
"Music is really important, and I think the relationship between sound and image is so incredible," Weinberg said. "It'll maybe be an '80s song, Elton John or something from The Beatles, where I envision a certain world, emotion or feeling that goes with that song."
When designing for a musician, Weinberg said she has to think about the audience and the purpose.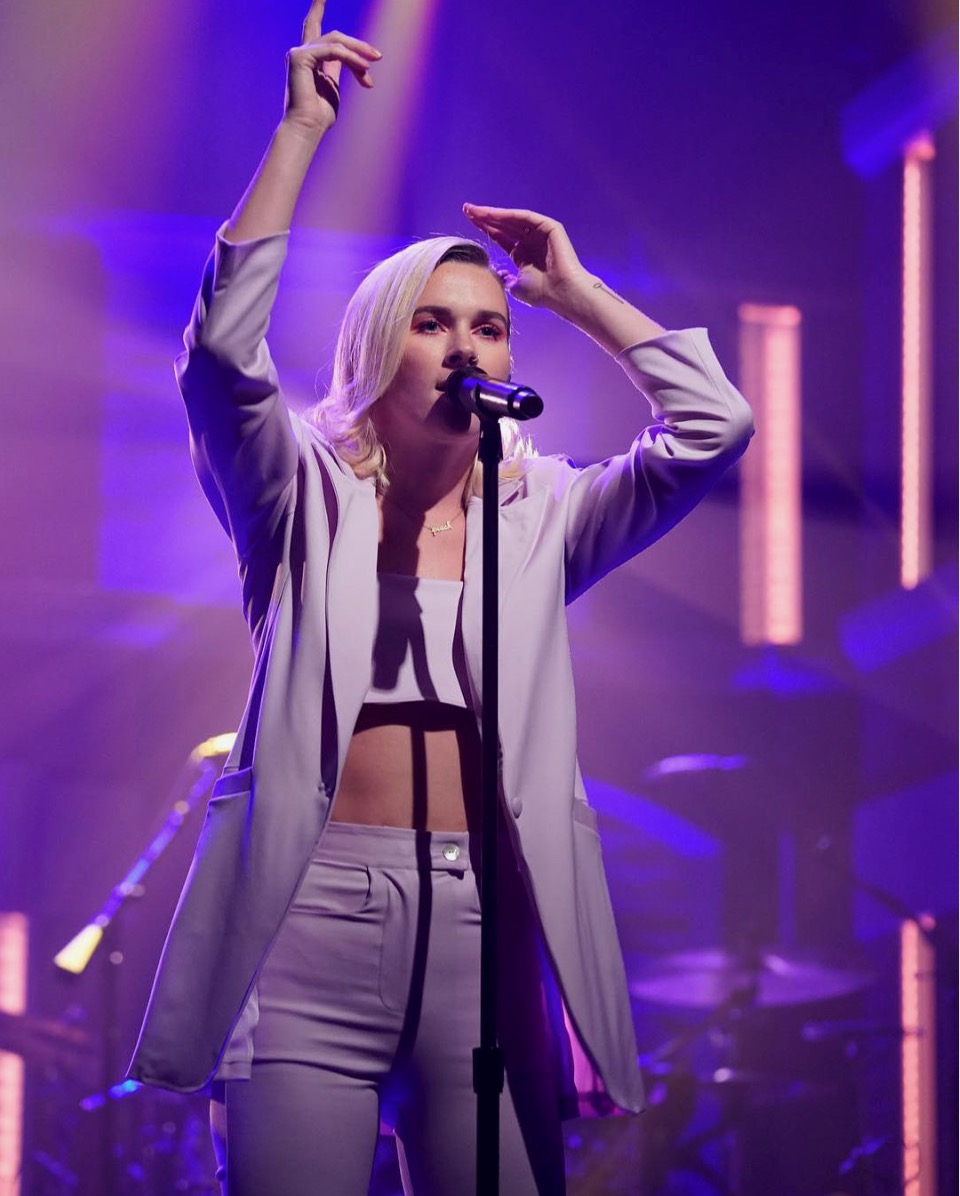 "I did a custom suit for Georgia [of Broods] when she did the Taylor Swift tour in Australia and talked to her about what she wanted," Weinberg said. "She was into the color peach from their song Peach, so I got some fuzz trim and things like that. If it's for a person, it's easier to envision what they'll be doing in it and how to make it comfortable."
In addition to drawing inspiration from music, Weinberg said she also got her stylistic approach from her mom, who always added an extra accessory to an outfit before Weinberg left the house in the suburbs of Marietta, Georgia.
"I would always wear [my mom's] clothes and would go to thrift stores [with her] and try to find really unique, creative ways to do things," Weinberg said. "She could make anything work at any time. What I loved about getting ready with [my mom] is that it's all about the final touches … Even getting ready for dances and things, [she] would add one little thing, like a bracelet around my ankle or something."
Weinberg followed her vocation and passion. Although she was torn at the beginning, since quitting her job she's been able to find herself and evolve as a designer.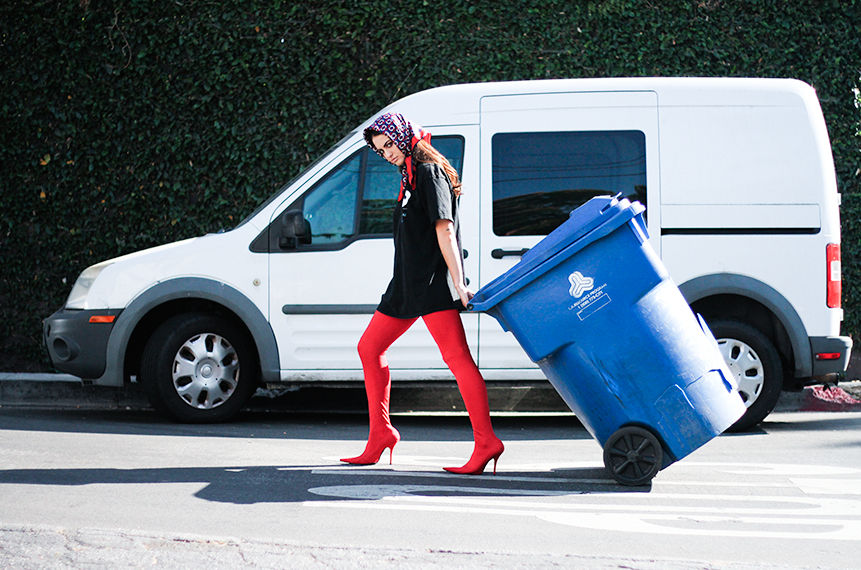 "Looking at the role as a fashion editor and a stylist, it makes so much sense of who I am, what I've done, what I feel and kind of makes sense of things," Weinberg said. "I'm not surprised, but I'm very grateful that I was able to kind of discover this path and admit to myself that's what makes me happy and kind of temper this path instead of staying on another path. It was really all about just being honest with myself. I think when you are really passionate about something and you go for it and it's what you like, it sounds so cheesy, but an organic thing will come."
____________
Follow the Pepperdine Graphic on Twitter: @PeppGraphic