Photo by Alex Neis | Pepperdine RISE Program hosts the Hope Forward wellness fair with food trucks and tables for art, service projects, psychoeducation, music and spiritual processes.
One year after the Borderline Shooting and the Woolsey Fire, Students Affairs planned events to help the community along in the healing process. While some students said they appreciate these opportunities, others chose to process alone.
"I will absolutely attend the events," junior Kara Tyler said. "I know for some students, this is a super rough subject and even if they can't attend because of that, I suspect they will be thankful to have the opportunity, whether or not they utilize it."
Wednesday Chapel on Nov. 6 will include prayer and silence in remembrance of each tragedy. In addition, speakers will focus on resilience and provide guidance through times of tragedy. This chapel will be recorded and made available to students on all international campuses via livestream. Students on all international campuses can watch this chapel via livestream.
Stauffer Chapel will be open Nov. 7 from 10 a.m. to 2 p.m., for a time of prayer and remembrance. At 4:30 p.m., the Housley family will join members of the community in the Thornton Administrative Center for the dedication of an olive tree planted in Alaina's honor. The ceremony will include scripture reading, a prayer led by President Jim Gash and music from the Pepperdine concert choir.
"I think events like prayer ceremonies are important to provide healing to a community that has suffered through tragedies," Tyler said. "For me, that's something that's very comforting to have available."
Following the tree dedication, SGA President Meredith McCune and former SGA President Arik Housley will host a dinner at the Waves Cafe to raise awareness of Alaina's Voice, an organization founded in Alaina's memory that seeks to create positive change in communities through education, music and mental health initiatives.
On Nov. 8, the Pepperdine RISE (Resilience-Informed Skills Education) will host Hope Forward Day. The day will start with Sacred Yoga at 9 a.m. on the Sandbar patio and Celebration Chapel at 10 a.m. From 11 a.m. to 2 p.m., in the Adamson Plaza, a Hope Forward wellness fair will offer students resources and information on topics including spiritual practices, psycho-education, healthy habits, exercise, arts and service projects. At the fair, all will be invited to create a canvas patch to be added to a commemorative art piece titled "The Hope Forward Quilt of Care."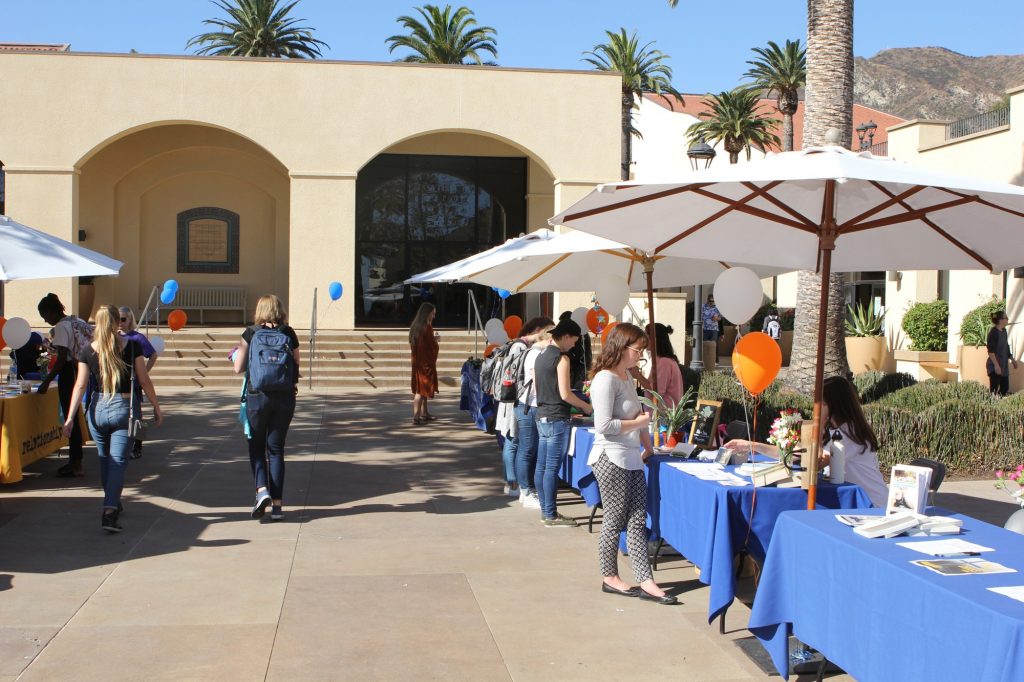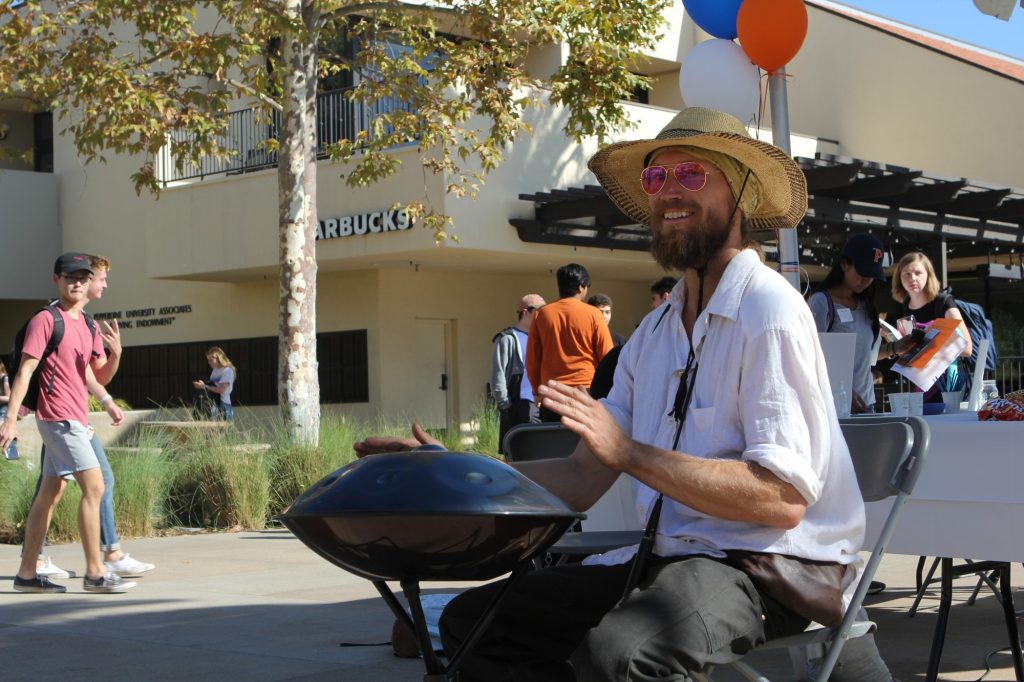 Connie Horton, vice president for student affairs, wrote in an email Student Affairs worked with academic professionals and input from students to plan the events. Horton wrote that Hope Forward Day is about remembering and grieving the difficulties and loss of the past and looking forward with hope.
"RiSE is about resilience — bouncing back, recovering from, even growing from difficult or traumatic life experiences," Horton wrote. "The Borderline shooting and Woolsey fires are extreme examples. RiSE is also about helping students learn to bounce back from more day-to-day challenges as well."
The series of events will end with a hike to the cross at 3 p.m., and sunset prayer.
Senior Reilly Phillips said while remembering the tragedies of the past year can be difficult, it is important for our community to keep them in mind.
"Something so terrible and horrifying is sometimes hard to relive," Phillips said. "But I also think it's important to honor and remember the people who were affected."
While Phillips said he doesn't plan on attending the events himself, he appreciates their value for many in the community who process their emotions best among other people.
"I don't plan on going," Phillips said. "I am a fifth-year senior and don't feel super connected to the campus. I also struggle with being in large groups of people while I'm upset or sad. It's hard for me to express how I feel in those situations, but I think it's a good thing for people who feel more comfortable with that."
Senior Carolina French said while she appreciates the university's response, the response of particular professors has impacted her the most.
"Dr. Folkerts did an amazing job last year of speaking of important events that have happened in Pepperdine's history and across the world," French said. "For example, he spoke in depth about the fire and the murder of a student at the beginning of the semester in spring of 2019."
For students like graduate student Hudson Casiple, the university's involvement in the healing process has been largely unsatisfactory, even preventing him from making progress in his own emotional wellbeing, he said.
"I think the university has all too often placed the trauma of last year's events at the center of campus life and this has been a roadblock to healing," Casiple said. "My counselor told me once that families have the unhealthy tendency to center themselves around their greatest source of trauma. I do not consider this to be much different."
Casiple's main problem with the university's position is in their use of the word resilience. He said the university is holding students back from moving on for the sake of promoting resilience but that they don't understand exactly what resilience means.
"The 'resilience' they promote is not true resilience," Casiple said. "True resilience is literally the ability to return to life as normal."
Although he has his issues with the university's response to tragedy, Casiple said he thinks the university has good intentions and is probably helping certain people heal.
"I am sure that the university's response to trauma has been adequate for those who were more deeply impacted than I was by last year's events, and that is certainly more important than my minor disagreements," Casiple said.
_________
Email Alex Neis: alex.neis@pepperdine.edu