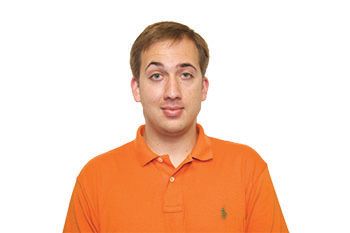 Summer doesn't have to end just yet. Here are a few end-of-summer choices from Netflix Instant.
Crime Thriller: "Kill Me Three Times" (2015)
Simon Pegg ("The World's End"), Alice Braga ("Predators") and Sullivan Stapleton ("300: Rise of an Empire") star in this darkly hilarious tale of plans gone astray in the Land Down Under. Pegg strays from his usual comedic role, playing a quirky hitman tasked by a hotel owner to kill his adulterous wife. Other people also have malicious designs on his target leading to a deadly chain of events that leaves no one untouched. While the story may seem derivative of Quentin Tarantino and Guy Ritchie films, Pegg's performance alone makes it highly entertaining. Backed by supporting roles from well-known Australian actors, this film is a must-see for those who enjoy comedies about plans going awry.
Classic: "From Here to Eternity" (1953)
An American soldier (Montgomery Clift) stationed at Pearl Harbor must combat not only a corrupt base commander, but also the pressure from his peers after refusing to join the army's boxing club. Meanwhile, a close friend and first sergeant (Burt Lancaster) begins an affair with the commander's wife. World War II also adds tension to this complicated situation. Directed by "High Noon"'s Fred Zinnemann, and co-starring Frank Sinatra, Deborah Kerr, Ernest Borgnine and Donna Reed, this film shows the lasting power and magic of Old Hollywood.
Documentary: "Showrunners: The Art of Running a TV Show" (2014)
With the streak of multiple high-caliber television programs, some may wonder how content creators are able to pull off such quality. "Showrunners," a documentary about the people who manage daily TV productions, gives a good idea of what is involved in making a modern-day television series. Through interviews with celebrities such as "LOST"'s J.J. Abrams and Damon Lindelof, "Sons of Anarchy"'s Kurt Sutter and "Buffy the Vampire Slayer'''s Joss Whedon, audiences are shown what is involved in creating a prototypical-quality show. Among the insights provided are battles between studio heads and creative teams, the hierarchy of writers and producers, and the psychological stress on individuals to make sure the show reaches its full potential. This documentary is worth seeing for those looking to break into the business.
Whether multitasking between work and class or simply taking time to de-stress, Netflix will always have something to ease you. All you need are the right viewing choices.
__________
Follow Collin Chersi on Twitter: @PepperChersi