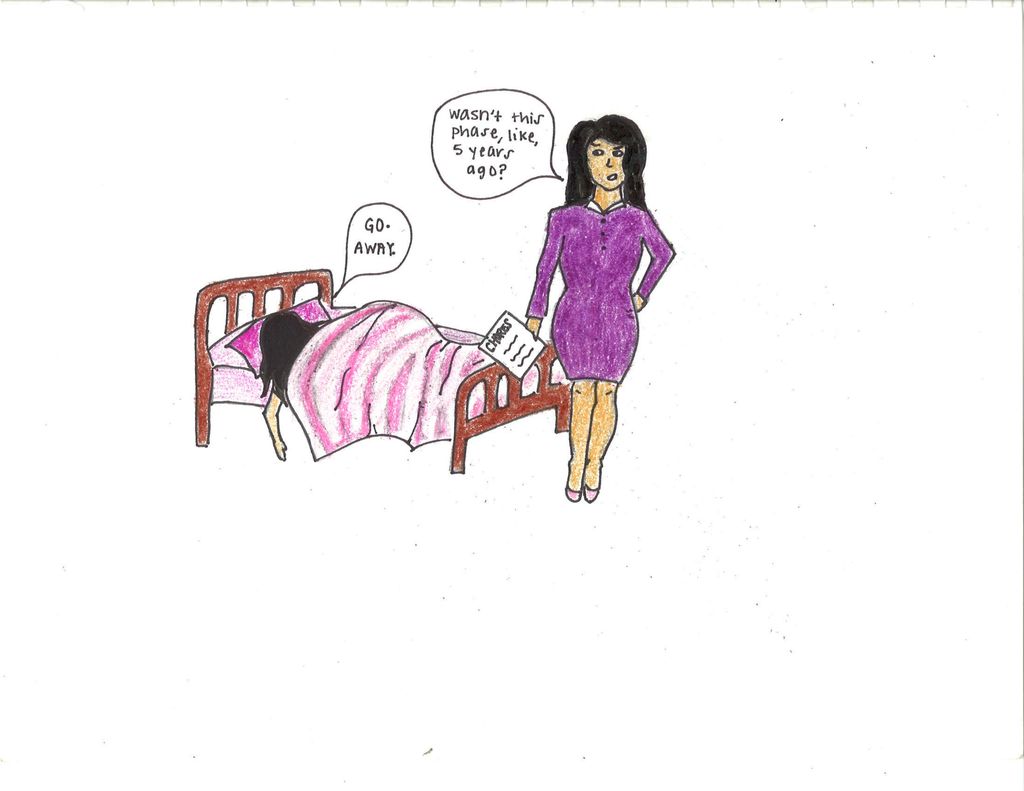 Art by Julia Naman
As the second semester of my first year of college comes to an end, I am filled with excitement about seeing my friends and family when I return home for the summer. I imagine hanging out on the lake, sharing embarrassing college stories over lunch, seeing cousins, aunts, uncles and grandparents, and mostly, just relaxing.
However, being away from home for so long has gifted me a newfound sense of independence that I fear I'll have to give up upon my return. Going home for the summer means re-acclimating myself to the routines and rules of my family. I can no longer come and go as I please at any time of the day or night, have friends over whenever or order pizza at 1 a.m.
Coming home also means navigating the tricky line between being a teenager and being an adult. While I may have been able to live autonomously at Pepperdine, I will now need to think of my family members' schedules and needs when making my own plans. So I began searching for ways to make this transition back into sister and daughter mode as smooth as possible.
Some helpful tips for college students who are returning home for the summer, to help reduce strain between parents and children, can be found on the website Grown and Flown. According to Caroline Finnegan, one of the biggest issues is communication. Students coming home for the summer should be sure to communicate with parents ahead of time about their expectations for curfews, guests and other behaviors, such as drinking. Not only does this show responsibility, but it also shows respect for your parents and their home. Additionally, this helps prevent arguments from happening, which makes the summer more comfortable for everyone involved. This kind of preemptive communication is also recommended to parents of college students by The Today Show.
Another tip is to help out around the house. After doing your own laundry for a year, put that expertise to work and lighten your parents' load, literally. Offer to help out with cooking or errands too. And although I know it is tempting, try not to spend the entire summer laying around outside working on your tan.
There are tons of volunteer opportunities as well as jobs and internships. Organizations like Big Brothers Big Sisters need lots of extra help when children are out of school during the summer, and websites like Volunteer Match and United We Serve allow you to search for volunteer positions that match your skills and interests. These opportunities not only help you to be productive and intellectually active over the long vacation, but they also allow you to give back to your community.
Most of all, remember to have fun with your loved ones. Before you know it, you will be graduating from college and moving out on your own, and you may find yourself missing these times with your family at home.
_____________
Follow the Pepperdine Graphic on Twitter: @PeppGraphic