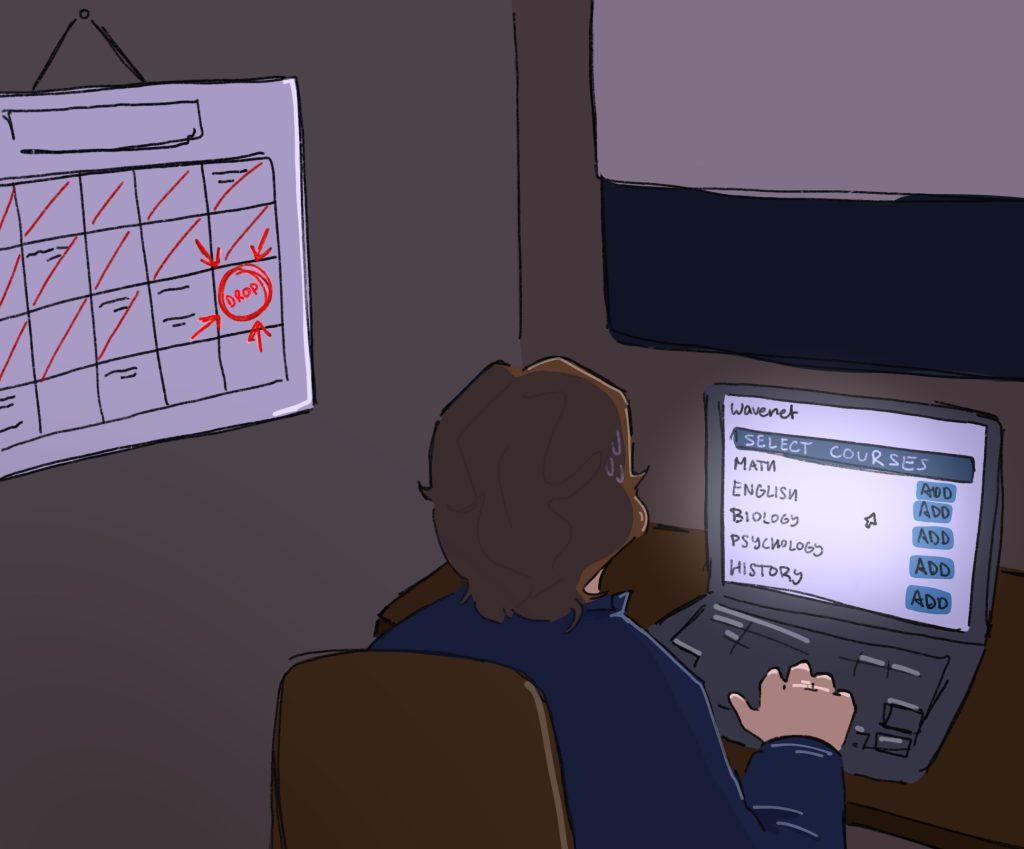 Imagine you have one week to decide whether a three-month part-time internship is a good fit for you. Would you feel rushed? Would you feel worried about the time commitment?
Now, imagine it could potentially cost you upwards of $2,000.
That's how many students feel about the add/drop period at Seaver College. At Seaver College, undergraduate students have only one week to commit to a three-month-long semester of classes, and their money is on the line as well.
Why It's Difficult for Students
The add/drop period can be especially difficult for first and second years or students who haven't gotten into the rhythm of their major yet. Because of the one-week timeframe, students often cannot build a schedule they're confident in. Many of these students are constantly meeting new professors with different expectations and different workloads.
Syllabus week causes further complications for students. Noted in many syllabi is the potential for the syllabus to change. Because of this, many students cannot get a good understanding of the class format in the brief window of time they're given. If a student switches into a class in the middle of the week, they may only have one period to figure out if they should dedicate their time and money to the course.
While having to make this important decision, students also have to take into account their other commitments like jobs and internships. Many majors, such as the English major, require such internships to graduate, which puts them at a higher priority in the student's minds.
Alongside all of this, the fact that the add/drop deadline is set on a Friday rather than the following Monday limits how much students can mull over their $2000 decision. If a student makes the wrong call and has to withdraw from a class, they both lose money and receive a permanent mark on their transcript. This can be a costly mistake, especially when classes cost $2,070 per unit. Alongside this, there is a $150 withdrawal fee.
Possible Solutions
While it can be easy to point out problems, there are a number of possible solutions that could give students more breathing room at the beginning of the semester.
The most clear solution for Seaver College is to mirror the business school, Graziadio. The add/drop period for Graziadio students enrolled in 14-week courses is two weeks compared to Seaver's one.
It makes sense that adding more students later on could complicate class schedules for professors. Extending a drop deadline of two weeks while keeping the add deadline at one week could resolve some of those potential problems. Students could then save money and not get stuck with a W, for withdrawal, if they need to drop out later on.
Another solution could be changing the end of add/drop to Sunday or the following Monday to give students a couple of extra days to think about their classes and schedules.
Looking to other colleges
To provide some examples from schools that are in the greater L.A. area or are like Pepperdine in size, we looked at Pomona College, Gonzaga University, the University of Southern California and the University of La Verne.
Pomona and USC offer an add/drop period of two weeks. Pomona's lasts between Aug. 28, and Sept. 11, according to the Pomona Office of the Registrar.
Gonzaga has a similar schedule to Pepperdine but extends drop an extra half-week. Add lasts from Aug. 29, to Sept. 6, and drop lasts until Sept. 8.
The University of La Verne mirrors Pepperdine but allows more grace for students who add or drop late with a fee of $50 with the instructor's approval.
Thinking back to that three-month internship, how nice would it be if students had more time and resources to make the decision that was right for them? With just a few changes, the add/drop deadline could feel the same, and students could be more confident in their commitment of time and money.
___________________
Follow the Graphic on Twitter: @PeppGraphic
Email the Graphic: peppgraphicmedia@gmail.com