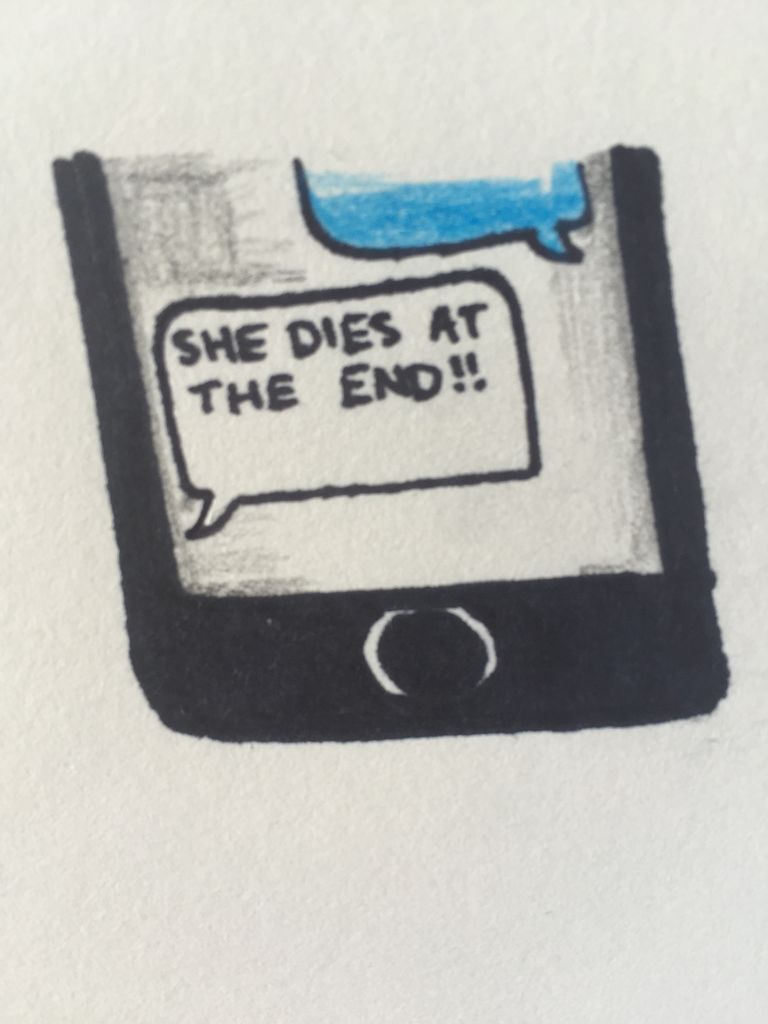 Art by Peau Porotesano
Spoilers: Most people can agree that they're terrible. They ruin the suspense, the story and just make the overall experience less enjoyable. That's why whenever people spoil something, they're generally greeted with near universal derision. Take, for example, the case of a Montana man who was arrested because he threatened to shoot a Facebook friend for spoiling a subplot from the new Star Wars movie, according to an article in The Guardian published on Dec. 22, 2015 titled "Man arrested over threat to shoot friend who revealed Star Wars spoiler."
But the thing is, as much as people despise spoilers, they're really not bad. In fact, a study has shown that they might make the overall experience more enjoyable. A 2011 study done by University of California San Diego ran an experiment with 12 short stories and 30-plus subjects per story.
Every subject read at least one story. Some of the subjects were told the endings, while the others weren't, and by and large results showed that the individuals who were told the ending beforehand enjoyed it all much more than those who hadn't been told. As for a reason why, researcher Nicholas Christenfeld, professor of social psychology at UCSD, said that, "Plots are just excuses for great writing. What the plot is is (almost) irrelevant. The pleasure is in the writing."
Even for TV critic James Poniewozik, spoilers are anything but bad news. "[A spoiler] doesn't take away the myriad surprises on the way to get [to the end], the thrills and pleasures of watching a story play out. If a spoiler could spoil what's truly good about a story, why would you ever rewatch a movie?" he wrote in his Time article "Dead Tree Alert: Don't Fear the Spoiler" published on July 19, 2012.
Lastly, knowing spoilers, even the ones for twist ending horror films, plays right into Hitchcock's theory of suspense: Knowing a terrible thing is going to happen is far more terrifying than not knowing what is going to happen. It's knowing that Jack will die that makes their happiness and their journey so much more heartbreaking, it's knowing that Hans is evil from the beginning that makes his actions seem that much more dastardly. It's having knowledge of how things will fall apart while looking at the happiness of the start that hurts the most. If a story, any kind of story, is truly well-made, then a spoiler shouldn't ruin anything; it should just give you a destination.
_____________
Follow the Pepperdine Graphic on Twitter: @PeppGraphic