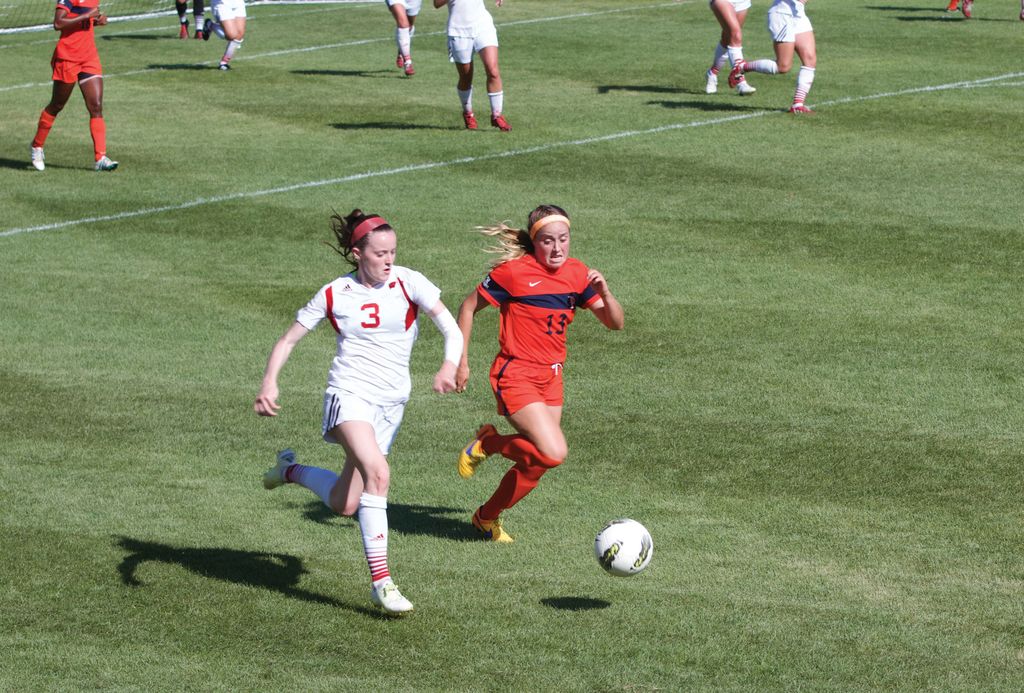 Photo by Gabriella Chan
This past weekend, Pepperdine's No. 14-ranked women's soccer team took a long drive down to Tucson, Arizona, for the Arizona Cats Classic tournament. They expected to deal with oppressive heat, but they might not have expected as tough of competition as they received. The weekend resulted in a 5-0 loss against Arizona State, and a 1-0 win versus Arizona, with a goal from freshman Mikayla Arcebido.
Their first game was against No. 22-ranked Arizona State, and it proved to be quite a difficult match for the Waves. They were completely shut out, 5-0, as the Sun Devils scored five times on six shots at goal. Meanwhile, Pepperdine only was able to get two shots at Arizona State goalie Chandler Morris, and Morris was able to save both shots.
Considering that the Waves had only lost one game this season before this weekend — a 1-0 match with Iowa State back in August — this was quite a shock for the Pepperdine players. Waves goalie Hannah Seabert, the junior who was recently awarded WCC Player of the Week on Aug. 24 and has recorded 29 saves so far this season, for a .784 save percentage, was quite disappointed with how the first game of the weekend turned out. Seabert said that perhaps exhaustion and a young team were problems, citing the high temperatures and long bus ride as potential issues. "We have a very young team and the lack of experience definitely showed. This was the first taste of adversity for some of our [lowerclassmen] so a lot of the team wasn't even sure how to respond," Seabert said.
However, Seabert followed up that comment immediately by reaffirming her faith in the Waves' ability to move forward: "The important thing is that one performance does not define us and we were able to bounce back and win the next game. I think the response to adversity is the most important part. We showed that we are a resilient team and we will not stay down for long. A bad game can be a curse or a blessing; it is up to you to decide."
Luckily for Pepperdine, the second and final game of the Arizona Cats Classic against the host team, the Arizona Wildcats, went much more smoothly. The team seemed to have regained their mojo, shutting out the Wildcats in a 1-0 victory. The lone goal came in the 46th minute by freshman Mikayla Arcebido.
According to Seabert, who recorded six saves, Arizona was still tough but manageable due to their unusual defense style, which allowed the Waves to have plenty of room to move around with the ball. However, Seabert said that the main reason that they were able to pull out the win was the team chemistry.
"We put the game behind us and enjoyed being in each others company," she said. "I think that is what is special about this team, is that we love each other like sisters and we are willing to put bad things behind us because we know it will help us individually and as a team."
Hopefully, the Waves can carry that momentum forward for their next game at UCLA, on Sept. 17.
__________
Follow the Graphic on Twitter: @PeppGraphic