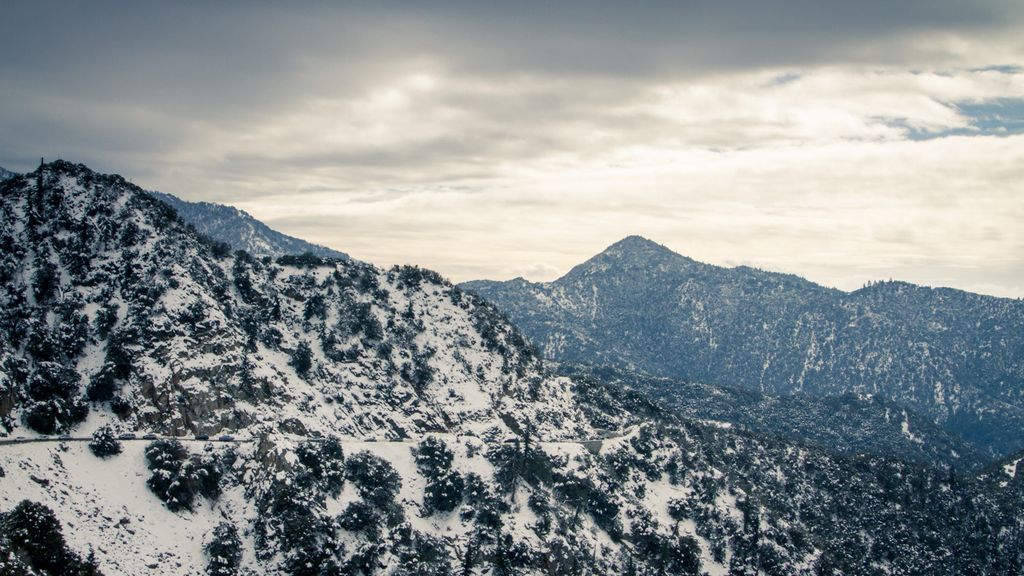 Photo courtesy of Vin Le
With the beginning of the semester and homework already piling up, every student certainly deserves a weekend getaway, and Big Bear Lake is the perfect place to embrace the winter season. At little over a 100-mile drive, Big Bear may surprise you with the variety of activities it has. From sports and adventure to rest and relaxation, Big Bear is definitely a must-do on the weekend trip list.
The Athletic Student:

For the type of student who loves the outdoors, Big Bear Mountain has more than 200 acres for exploring and showing off your skills. Complete with trails and terrain parks, the mountain is one of the best ski resorts in Southern California. Whether a savvy skier or a novice newbie, you can learn to ski or even tackle their double black diamond. And, for the thrill-seeking student, Big Bear Mountain is also known for their world-famous Alpine Slide. It's an authentic bobsled experience where you can showcase your tobogganing skills, twisting and turning down the mountain at high speeds.
The Explorer:
If you're looking for an adventure, Big Bear Mountain has transformed a portion of their mountain into a scavenger hunt. Guided by smartphones, you can participate in a real life Amazing Race mission. The quest requires players to solve puzzles and complete challenges, while simultaneously discovering local history and Big Bear fun facts.
The Relaxation Seeker:
If an escape from stress and a more relaxing weekend getaway is what you're looking for, enjoy either a day spa experience or a calming yoga session. Mountain Mobile Massage & Spa will conveniently travel to your hotel room or cabin to provide calming massages and facial treatments. If you wish, you can also visit Mountain Mobile's day spa, complete with a full menu of services, ranging from hot stone massages to hair and nail treatments to body wraps, these options are sure to help the semester's stress. As for the yoga, Big Bear Yoga is the hot spot to be. The studio features a wide range of activities. Some highlights are AIReal Yoga, yoga in a hammock and AcroYoga. The studio and spa will leave students feeling refreshed and worry-free!
The Foodie:
If you're the type who loves to post their meals on Instagram, you should definitely check out Copper Q, a family-owned and operated culinary experience! On Thursdays and Fridays, the chefs teach the art of cooking! It's a hands-on experience that is more than just cooking; it's a first date, a "girl's night out," and a family bonding experience.
There's also no breakfast that can stack up to Madlon's Restaurant. The restaurant is famous for their elaborate pancake menu, containing options from the sweet and decadent English toffee and chocolate chip cookie dough to the savory and hearty ham, cheddar, chive and sun-dried tomatoes, and corned beef. Another popular place at Big Bear is the 1950s-themed diner Get the Burger. With a movie-themed menu, the joint enables costumers to time travel into a 1950s movie.
In addition to amazing pancakes and burgers, many restaurants at Big Bear provide a unique experience with each meal. Serving the community for more than 20 years, Murray's Saloon is a local favorite. Murray's is a favorite for its famous line dancing nights. The restaurant welcomes locals, visitors, skiers and hikers seven nights a week to belt their favorite tunes. Another local favorite of Big Bear is Wyatt's Saloon & Cafe. Wyatt's is frequented for its own country line dancing nights. Hosted every Wednesday night beginning at 4 p.m., Wyatt's Saloon transforms into a country line dancing hot spot, complete with ranch style food, cowboy hats, boots and even "Papa Bear," their famous country line dancing instructor and expert cowboy.
Overall, even in the Golden State, students can have themselves a white winter at Big Bear! But, before you go, we want you to know that you often are required to drive with chains on your car to get up the mountain. And, if you're not driving there, check out the bus and train schedule. Big Bear offers so many activities that no matter what type of student you are, you will definitely enjoy your weekend getaway here!
___________
Follow The Graphic on Twitter: @PeppGraphic