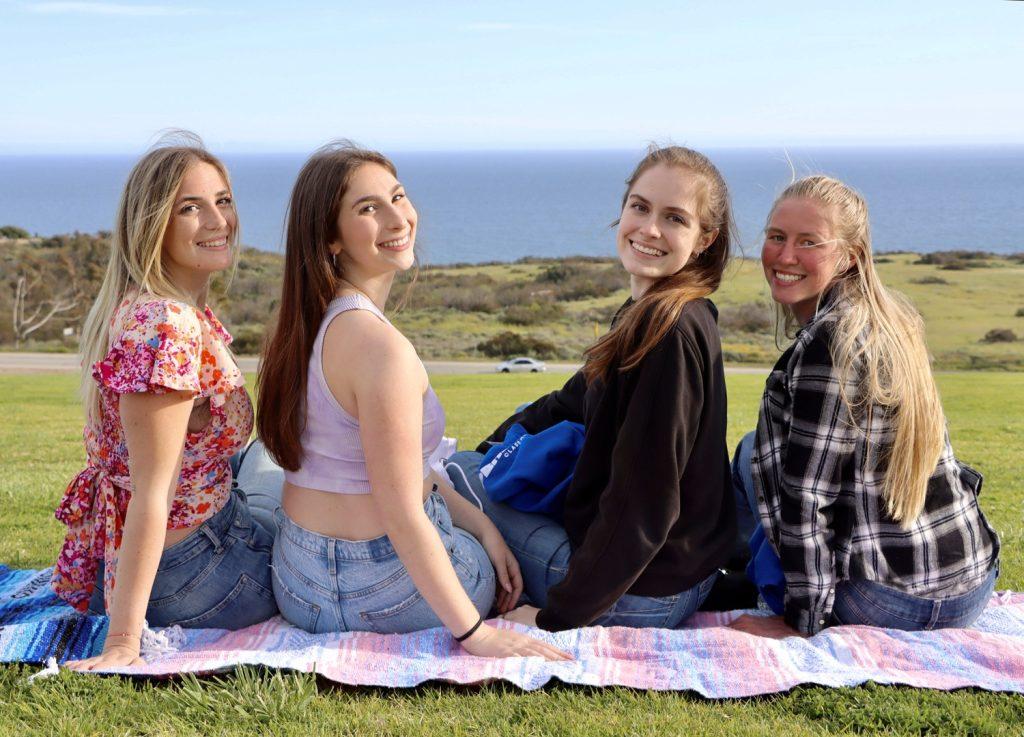 Seniors (left to right) Elizabeth McLaughlin, Katelyn Hudson, Sophia Sullivan and Sheridan Schroeder pose for a picture during Senior Sunset at Alumni Park on April 7. Board Event Planner Kelly Chu said she wanted to create a nostalgic and fun event for seniors. Photos by Sammie Wuensche
Senior Sunset brought graduating seniors together at Alumni Park on April 7 for an afternoon of food, merch, music, community and a classic Malibu sunset.
The Student Programming Board hosted Senior Sunset in collaboration with the Student Government Association (SGA), the Student Wellness Advisory Board (SWAB), the Student Alumni Association (SAO) and the Seaver College Career Center. Over 250 seniors registered for the event, according to Campus Groups.
Board Event Planner Kelly Chu said she led the planning of the event and wanted to invite as many campus organizations as possible to give seniors giveaways and free goodies.
"I wanted to create a very nostalgic yet fun experience for our seniors," Chu said. "We put this event on every single year just so it wraps up the arc from freshman sunrise, so that you end it with senior sunset."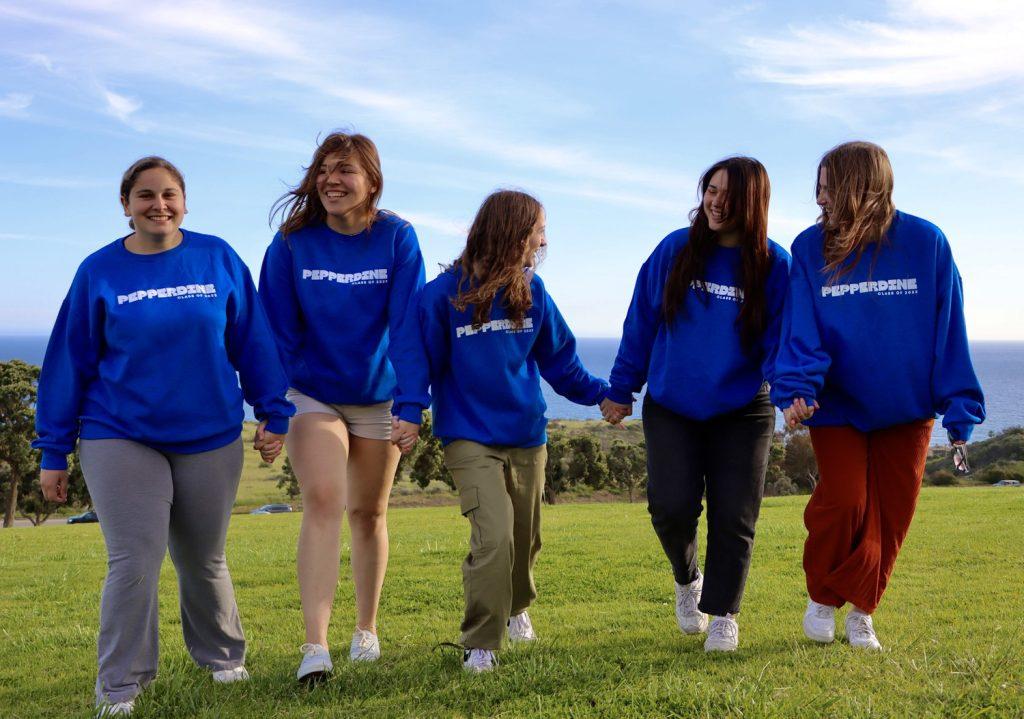 As seniors checked in, campus organizations set up tables at Alumni Park with representatives from SGA, SWAB, SAO and the Career Center. Board members handed out tickets for food — either for Lily's Malibu or SunLife.
SGA gave out free, blue "Class of 2023" sweatshirts to seniors as they checked in. SGA Senior Senator Natalie Schneider said SGA wanted to celebrate the past four years of memories.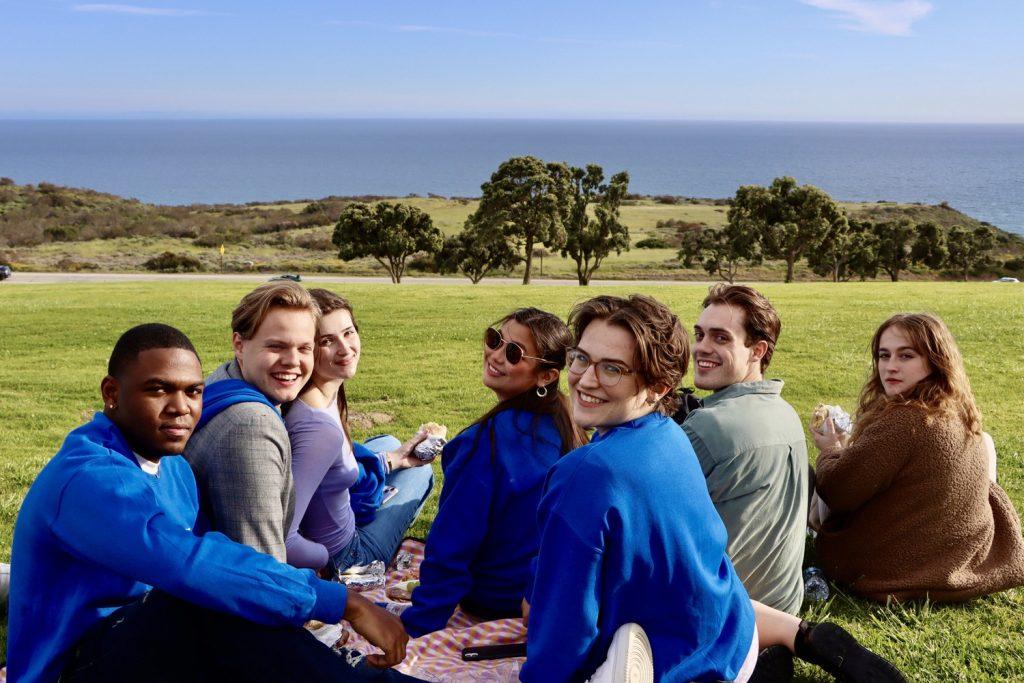 Students claimed their spots on Alumni Park as the night went on. Along with food, SWAB handed out donuts and notebooks to students. Junior Cassie Kinnear, SWAB's Healthy Bodies Co-President, said they also passed out cards with information on post-college feelings and depression, along with encouraging thoughts for seniors.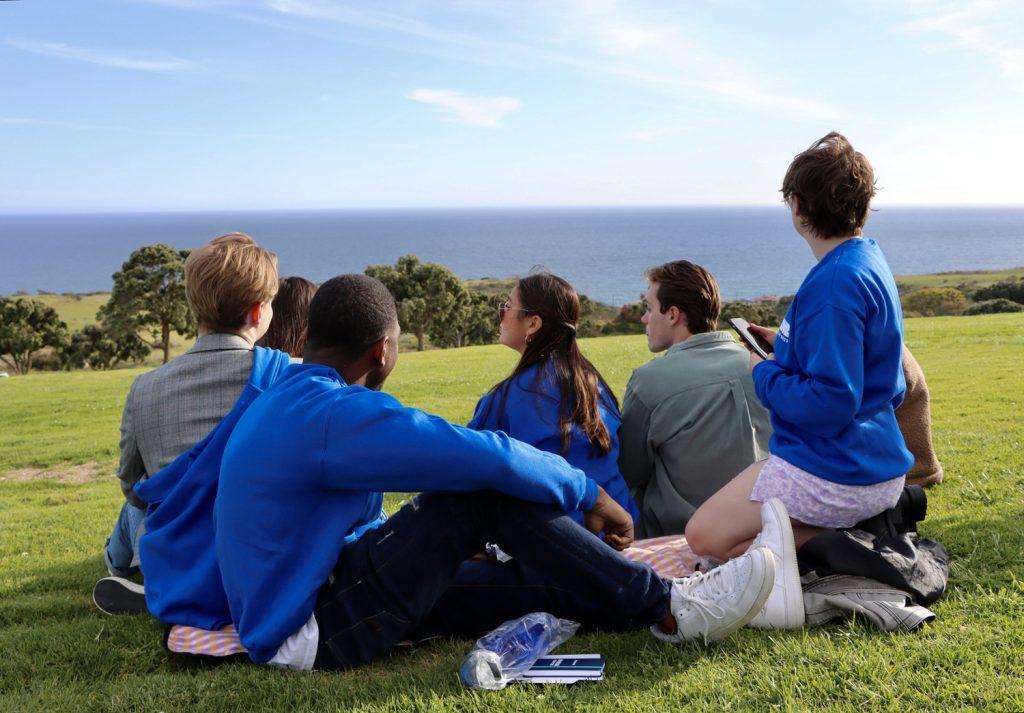 SAO passed out stickers and brought a photo booth where students could pick out props and have their photo taken with friends. The Career Center shared resources with students and also provided a fun game — students could spin a wheel for a chance to win gift cards or other gifts.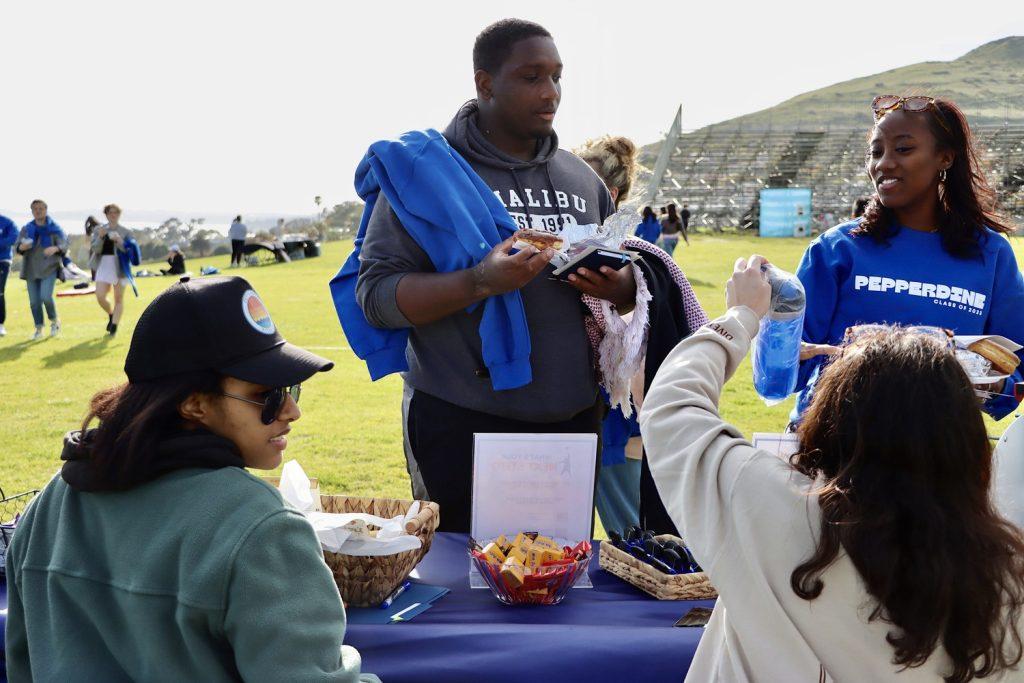 Students said this event was a nice way to spend time with friends, watch the sunset and close out the soon-to-end school year.
Senior Emily Castillo said she enjoyed the free merch. As a commuter student, she does not stay in Malibu often to watch the sunsets. She said she is going to miss the views and her friends when she graduates.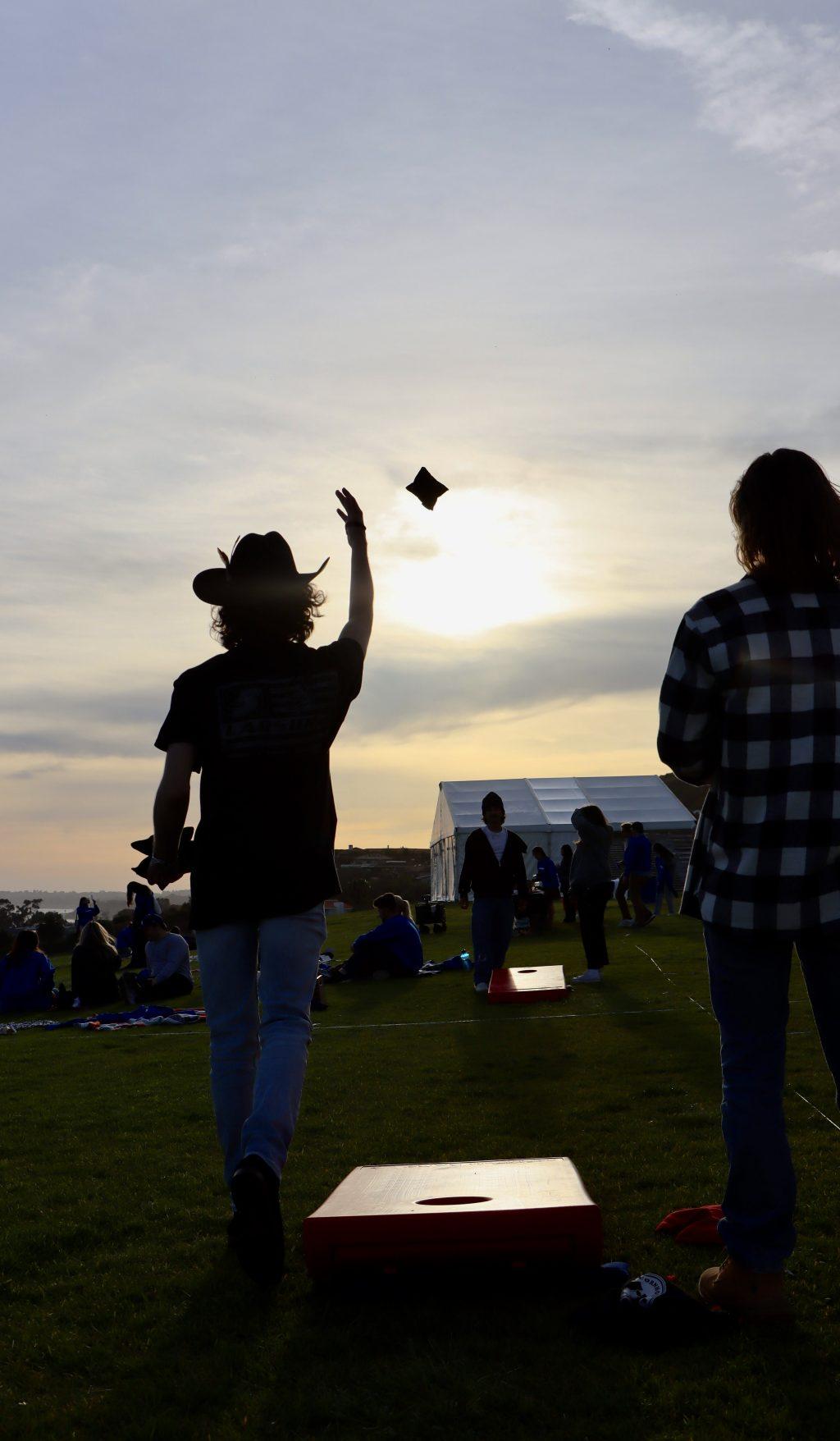 "Ever since I've been here, since I've transferred, I've never felt out of place," Castillo said.
Similarly, Schneider said she will miss the convenience of seeing her friends on campus.
"I just love being on this sunny, nice open campus where I get to see so many smiling faces every day," Schneider said. "So that's gonna be my big thing that I'll miss."
Chu said they combined the Coffeehouse, a time for student performers, with the Senior Sunset. Senior Nick Barron, who attended Senior Sunset and was the first to sing at the Coffeehouse, said he loves music and wants to keep performing and writing music.
"I've been spending so much time doing work and thinking about jobs," Barron said. "And I'm really happy the Board put this on to spend time with friends."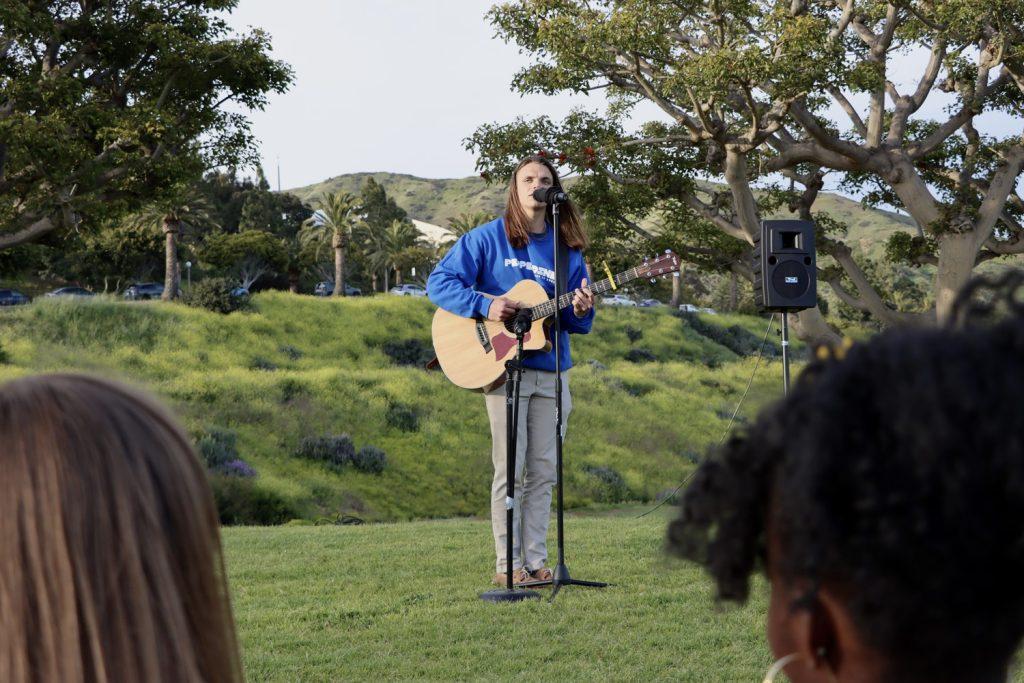 Barron said he was glad both events came together and his favorite part was performing, enjoying time with friends and free Lily's.
"I'm really glad I came [to Pepperdine] and I've met some really cool people and some people I wanna really stay in touch with for the rest of my life," Barron said. "And I'm just really excited for the next chapter as well."
Seniors and friends Landry Hendrick, former member of the Graphic staff, and David Guzman wanted to support the senior class and spend time with friends. They both said they enjoyed the student performers.
"I'm definitely gonna miss the small school vibes, just seeing everybody on campus and definitely the view, I'm gonna miss that a lot," Guzman said.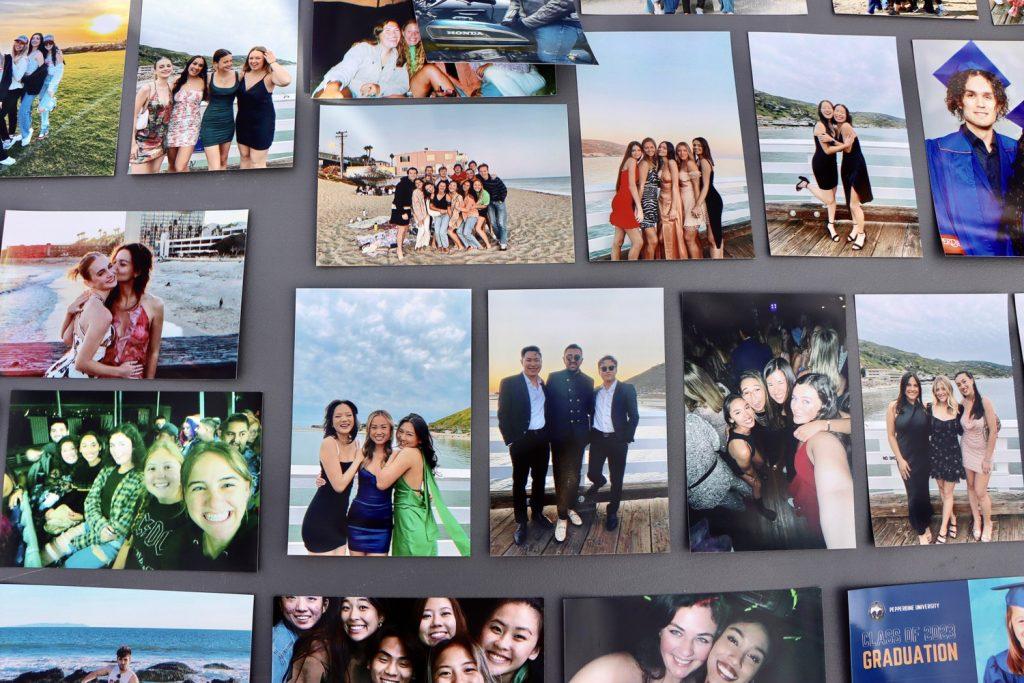 Chu, who has been on the Board for two years, said she joined the Board to help others find their communities and is going to miss the welcoming community at Pepperdine.
"The Board helped me find my community my freshman year," Chu said. "And so I think the team, my friends that I've met along the way, the people in my classes, the professors, all of this. I'm going to be so sad to leave in a month."
___________________
Follow the Graphic on Twitter: @PeppGraphic
Contact Tanya Yarian via Twitter: @tanya_yarian or by email: tanya.yarian@pepperdine.edu