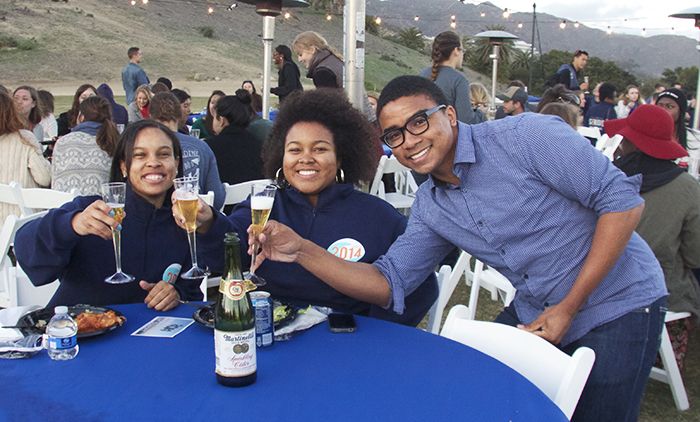 Photos by Paola Ramos
The annual Senior Night at Sunset, organized by Pepperdine University Student Alumni Organization and The Board, provided an opportunity for seniors to gather together and enjoy an event as a class. As they begin the 30-day countdown to graduation day on April 26, emotions are running high.

Students enjoyed Maggiano's catering for dinner and caught up with each other as they watched the sun set behind the Santa Monica Mountains. The upbeat music made for a fun and energetic atmosphere despite the nostalgia in the air. Seniors hugged and danced with each other after President Andrew K. Benton gave an endearing speech. There were also a few raffles to help seniors with life after college; some students won gift certificates to stores such as Ikea and Nordstrom.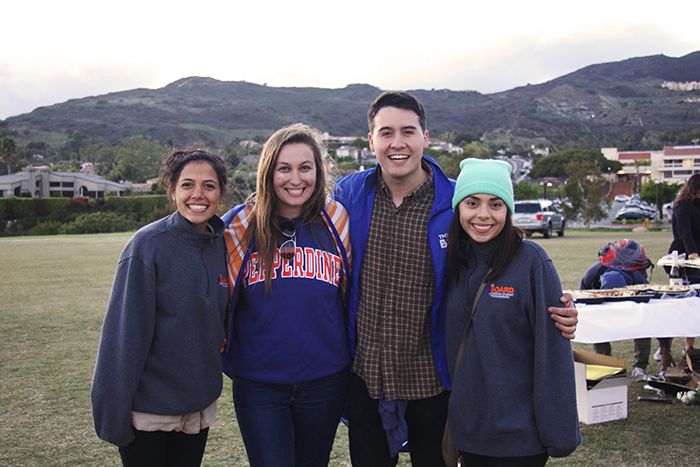 Overall, there were many smiles and laughs. Seniors reminisced about their time spent at Pepperdine as they looked out on the Pacific Ocean. In true Pepperdine fashion, the evening consisted of blessed moments and sunset pictures. It was a great event to kick off their final month as Pepperdine undergraduate students.
_____________________________________________________________________________
Follow Paola Ramos on Twitter: @PaolaRAwaves