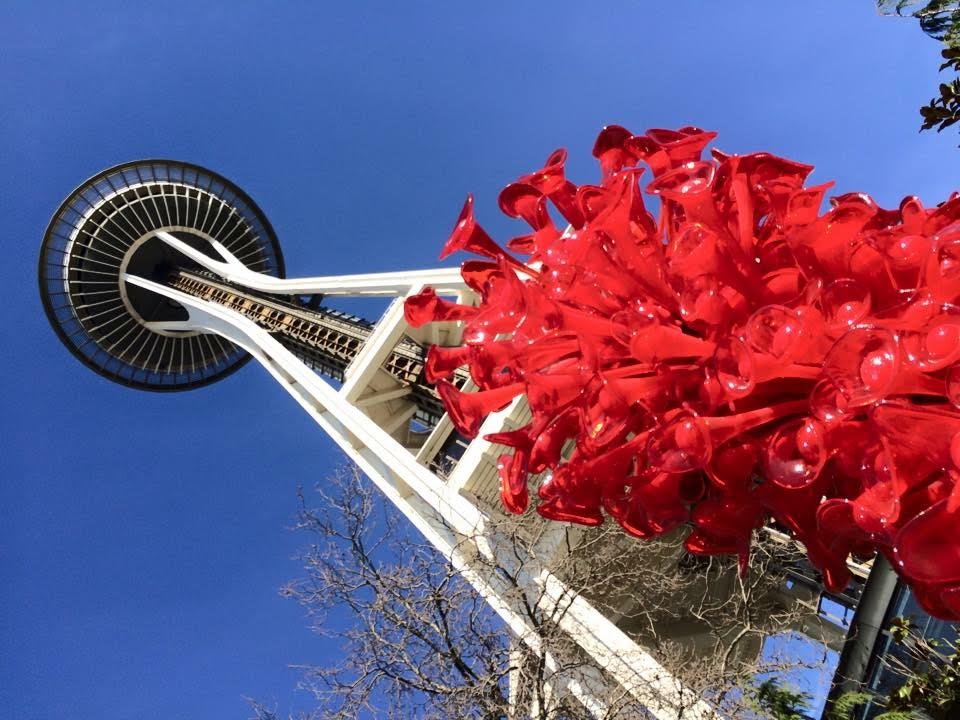 Photos courtesy of Michaela Meyer; Graphics by Cassandra Stephenson
The Seaver College Career Center is hosting its first-ever regional trek to Seattle over spring break Mar. 1 and 2, where 10 selected students will have the opportunity to network with alumni from Microsoft, Amazon, Starbucks and T-Mobile.
Seaver Career Center's Marketing and Events Coordinator, Maile Hetherington, said the trip to Seattle is an opportunity for students to explore both the city and major company headquarters in the Pacific Northwest, while also expanding their network.
"It's just a good way, if you've considered a company, to be able to get there and meet people on the inside and tour the office," Hetherington said. "It's really fun. It's a good way to see it as an opportunity that might be a good fit for you or not."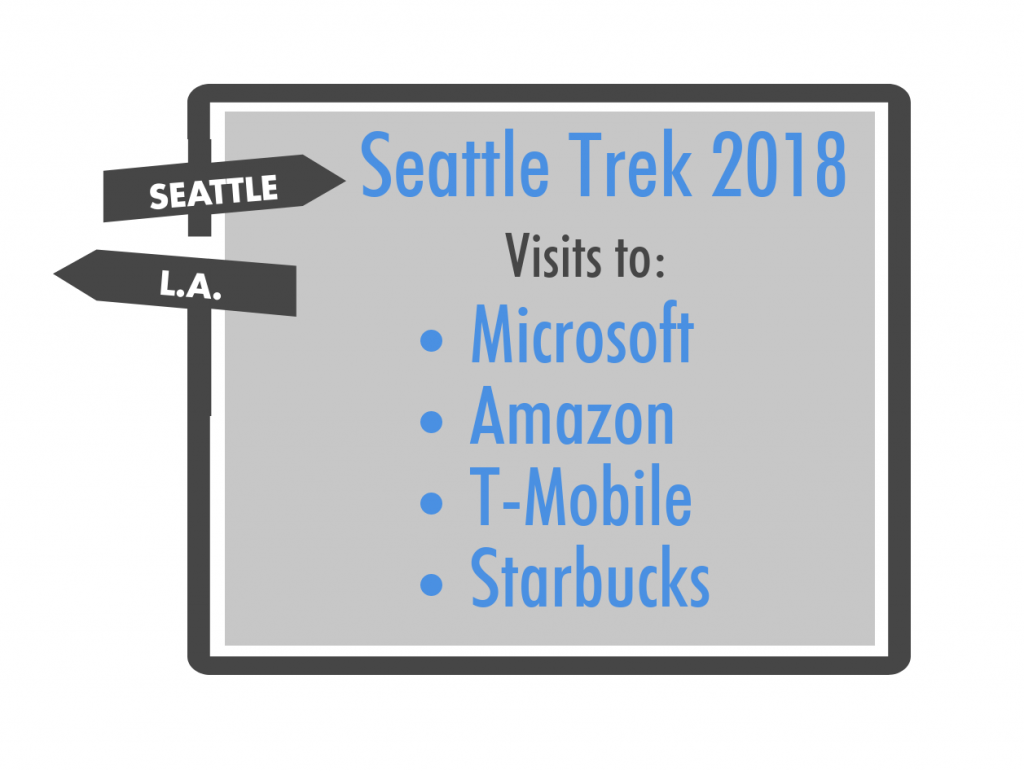 Pepperdine Career Treks are opportunities provided by the Career Center for undergraduates and graduates to visit between two and four companies, Hetherington said. This trip is orchestrated in partnership with the Graziadio School of Business and Management Career Development Office. GSBM has hosted national city treks multiple times in the past, according to Hetherington. These trips are meant to help students gain insight into what it looks like to work or intern for those companies, as well as what their company culture is like.
Some of the site visits will include alumni panels, office tours and other networking opportunities. The application period for this trek ended Feb. 2, and announcements for those who have been selected were released Feb. 6.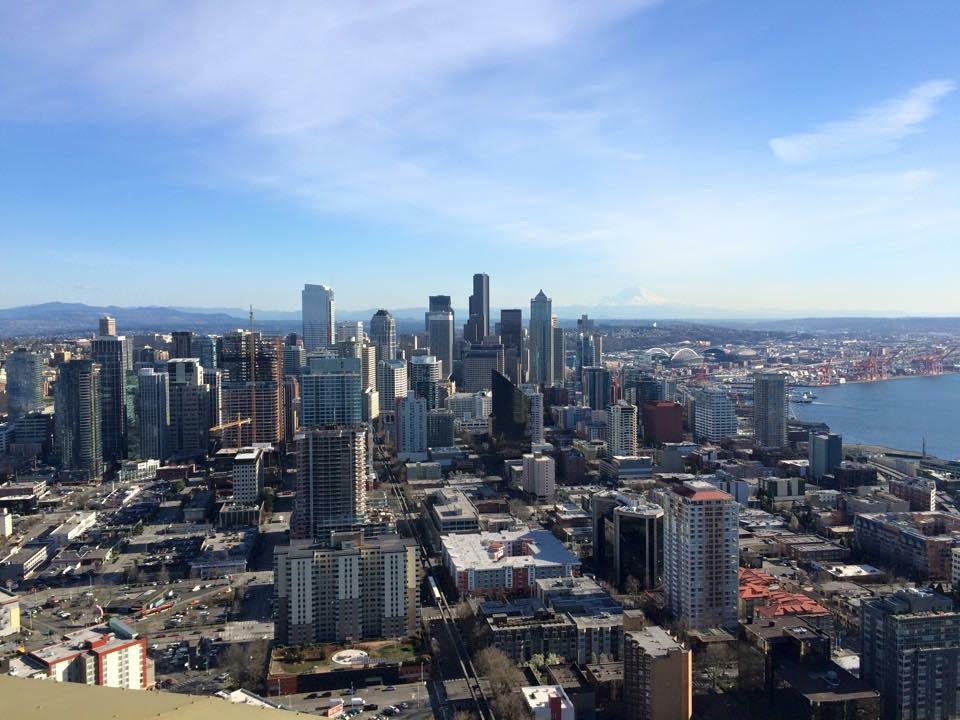 The Career Center has hosted local career treks in the L.A. area, Hetherington said, but wanted to broaden their offerings to students with larger treks.
Matthew Ludwig is a junior transfer student studying Finance who attended a local career trek to Warner Brothers.
"I just wanted to branch out and find opportunities because I know you get to work with industry professionals and I thought it would be a good way to network," Ludwig said.
Seattle was a natural choice to branch beyond the local treks, Hetherington said, because alumni in the city were eager to participate and many Seaver students already hail from the Pacific Northwest.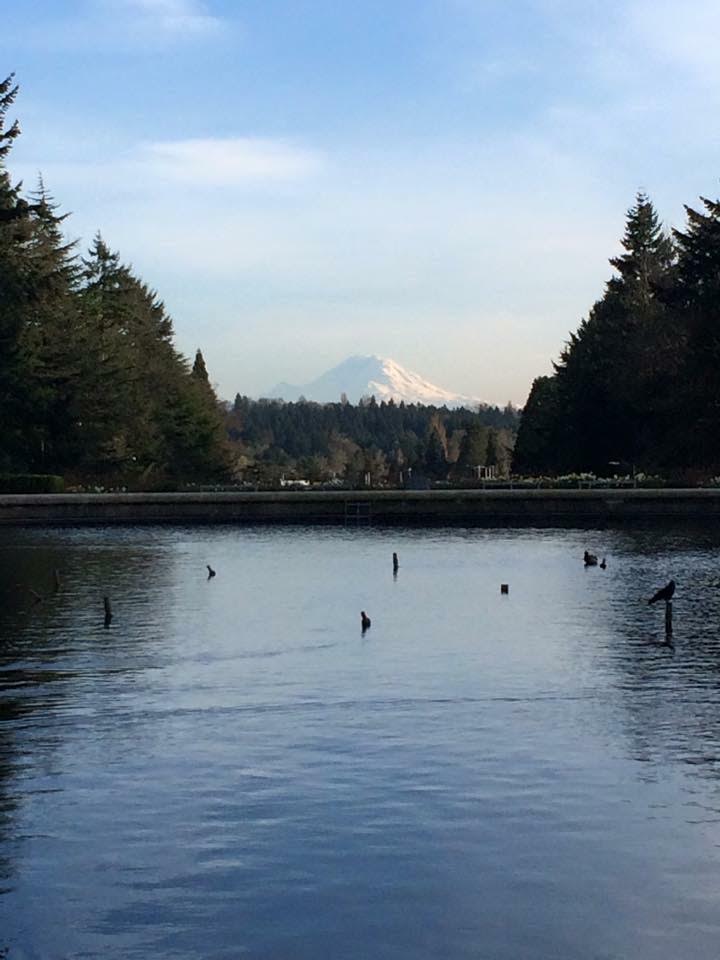 "I think it's a good opportunity for people who either already know they want to work in that area … or if you've never heard of it or never been there, that's an opportunity that we want students to know about that they can explore and have fun," Hetherington said.
Hotel lodging, meals and transportation to the company tours are all provided to Seaver students by the Career Center. Seaver students are responsible for their flights and transportation to the trek.
Senior Business Administration major Katie Klopp said she has taken advantage of the Career Coaching Program the Career Center offers, and through that program she gained a mentor who is based in Seattle. When the Career Center approached her about the Seattle trek, she said she pounced on the opportunity to apply.
"It's a new opportunity to see a new city, really get to enjoy it with friends, as well as build myself professionally, network with some incredible companies and alumni, and also get a better feel for the cultures of the companies out there," Klopp said.

If selected, Klopp said this trip will be an opportunity to put what she has learned in her business classes into the real world.
"As a business major, we do a lot of research on different businesses and strategies, as well as cultures, and so a lot of companies that I admire tend to be from the Pacific Northwest Area," Klopp said.
This trek will include a networking event with other Pepperdine alumni living and working in the Seattle area. The Career Center partnered with the Alumni Office to offer another chance for students to speak with professionals, Hetherington said.
"[The alumni] are working at different companies too," Hetherington said, "So even though we're just touring those four, they'll have opportunities to network with other alumni working in the area."
Hetherington also noted that the companies toured on this trek have multiple locations nationwide, but visiting each company's headquarters or major offices in Seattle could help students get a feel for the overall company culture.
"You'll get an insider's perspective when you're there, but that can be really applicable to really any company in any location," Hetherington said. "It's just going to give you that advantage of, 'these are what they're looking for, that's how I'm going to prepare myself in my job search.'"
Because the Seattle Trek is the first of its kind at Pepperdine, Hetherington said it is "a really good marker for us to learn from students what they're looking for and the kinds of companies they want to visit [and] the cities they want to get to."
Though the amount of students that can attend this trek is limited, Hetherington said this will not be the last trek and the Career Center is open to suggestions.
"If you don't get a chance to go to Seattle, just keep your eye out," she said. "We're going to be doing other local treks that don't require a lot of travel, just a day in the car."
Update made on Feb. 12 at 3:15 PM: The Seattle Trek is a partnership between the Seaver Career Center and the Graziadio School of Business and Management. GSBM has done national city treks in the past. The Seaver Career Center is providing hotel lodging, meals and transportation to the company tours to Seaver students only.
______________
Follow the Cassandra Stephenson on Twitter: @CassieKay27