Photos by Kaelin Mendez
Students are expected to move into the new Seaside Residence Hall on Saturday. Seaside is Pepperdine's newest and largest residence hall, providing 458 beds, totaling a net increase of 358 new student beds.
Pepperdine launched plans to build Seaside in the summer of 2016. Completing the three four-story buildings was a challenge after multiple weather delays caused the project to go behind schedule and rumors spread that the dorms would not be ready in time. High summer temperatures made it troublesome to pour cement from trucks and rainfall prevented work to continue, said Phil Phillips, vice president for Administration. Approximately 30 work days were lost.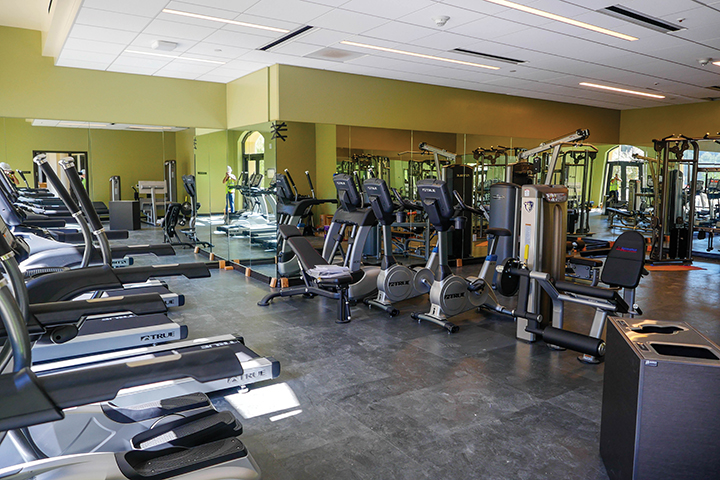 "There was a time when some were saying, 'you are just going to have to find other places for your students for the first semester or for the first several weeks,'" Phillips said.
Nevertheless, the university received a temporary certificate of occupancy on Thursday, Austin Oakes wrote in an email statement. Oakes serves as Pepperdine's executive director for Planning, Operations and Construction.
The intent of Seaside came from President Benton's vision to have a place for International Programs students, juniors in particular, to reconnect with each other and the campus, Phillips said.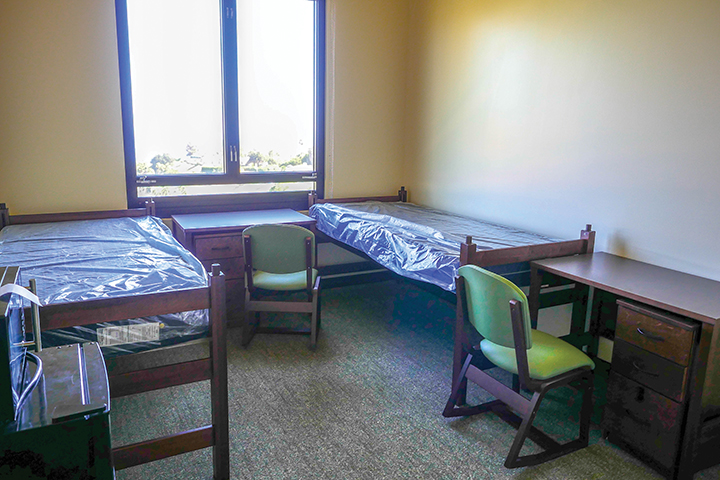 However, Phillips said there were many challenges along the way that made the completion of Seaside difficult. In all of his time working at the university, Phillips said this new residence hall has been the hardest project to execute.
In fact, Phillips said one afternoon, the contractor told the team there was no way the project would get finished on time.
"We decided to meet immediately in the construction trailer on site," Phillips said. "We called everybody in, and I said we have to develop a mindset that says we are going to finish this."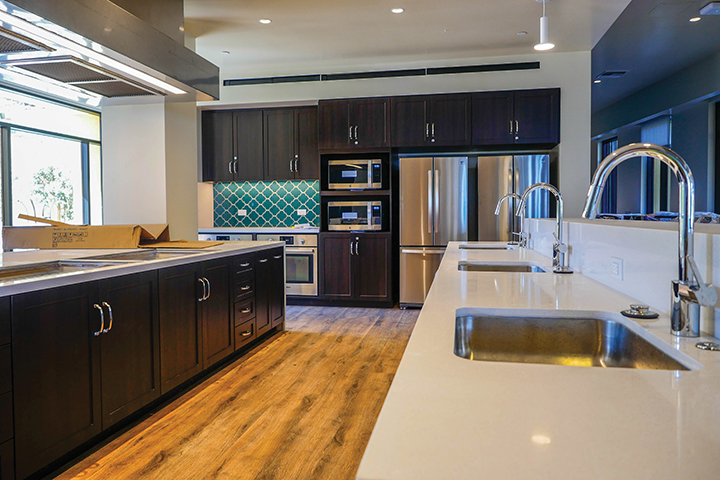 The City of Los Angeles granted special work permits that allowed construction hours to begin earlier, and this helped make up some of the lost work days, Phillips said.
"We really developed a mindset of 'we must have this ready for our students,'" Phillips said. "And we are going to change the sequence, so that even if there are things that are not ready, the things that the students need must be ready."
There are final details that are still pending for the new residence hall that will continue after students arrive, said Robin Gore, director of housing operations. Railings on the outside will be installed in a couple of weeks, and sections of grass will be roped off to properly root.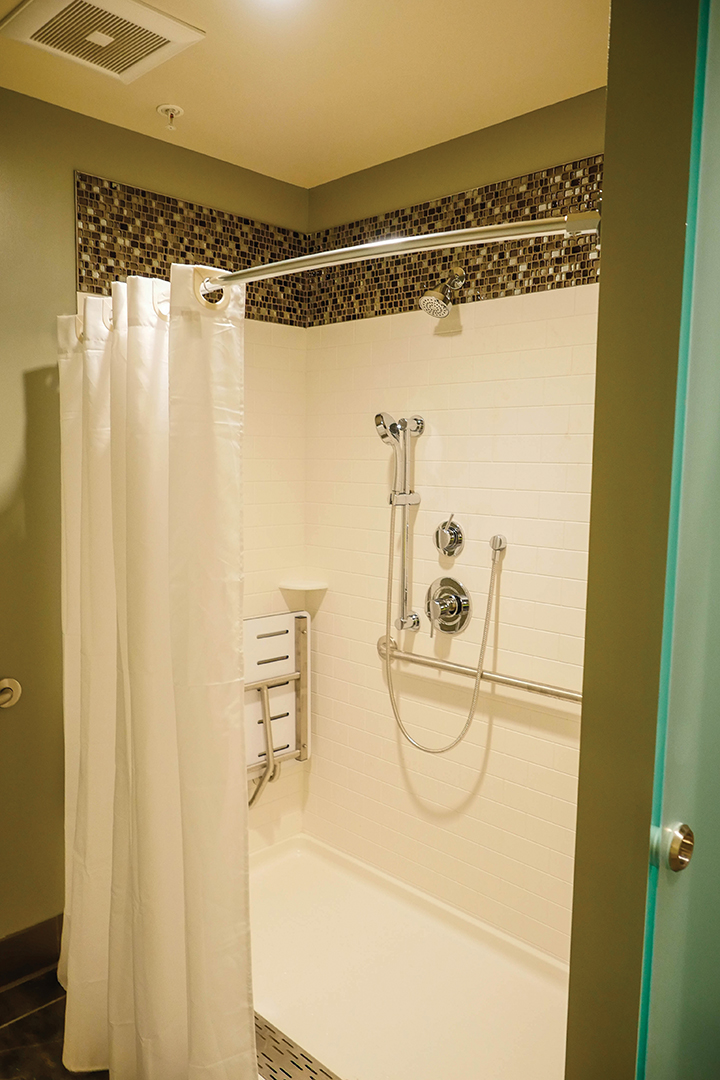 The building, at optimal occupancy level of 95 percent, awaits a group of sophomores, juniors and seniors, and brings the university closer to its goal of getting 75 percent of Seaver undergraduate students living on campus, Gore said.
"We have been able to fit every single student who wants to live on campus and have no waitlist," Gore said.
The new dorms feature facilities with students in mind, Gore said. The idea of suite-style bedrooms came from student focus groups that described a need to go back to the community that students had in their first-year houses.
"It's going to be exciting to see how life on this side of the campus is vibrated, comes alive, because of a building, and I hope it comes to fruition," Gore said.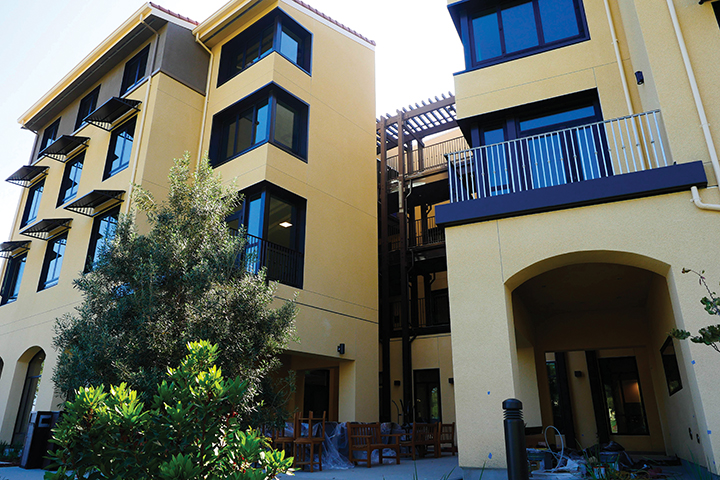 Sophomore Loreley Estrada said she is excited to see how Seaside helps form unity on campus.
"The addition of Seaside expands the option for students to live on campus rather than commute from Calabasas or nearby areas of campus," Estrada said. "This helps the different class groups form a sort of campus life bond."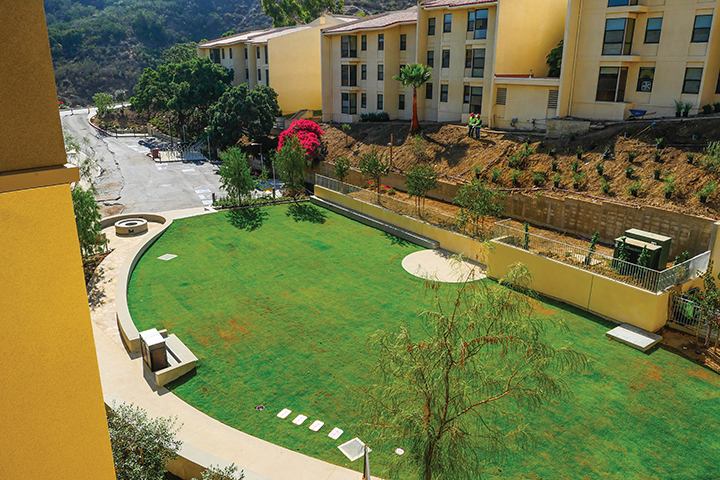 Sophomore Sarah Perez, who just moved in to Seaside, agreed. She said she is excited for the residence hall to open doors for more friendships.
"The opening of Seaside will allow more opportunities for growth and companionship at Pepperdine," Perez said. "And I hope that bonds we create living together will last well beyond our years in college."
________________________________
Follow Araceli Crescencio on Twitter: @aratells