Photos by Madison Harwell
Sophomore Marian Muegge walked the wide streets and narrow alleys of San Francisco's Chinatown last weekend while a tour guide spoke about the historical area.
The tour was part of the Year2Malibu educational trip to San Francisco, in which students visit museums, tour the city and discuss historical movements. The program was designed to bring sophomores that chose to stay in Malibu together so they can build friendships and form a stronger sense of community.
"It was nice to learn American history by not just reading a book." Muegge said. "It is important that we challenge, critique, explore and research the history that we learned."
Students also had free time to enjoy San Francisco in smaller groups, visiting places such as Fisherman's Wharf and Ghirardelli Square.
"I liked that there was a good amount of free time for us to roam the city in addition to the time we spent learning about social movements," sophomore Chad Sambajon said.
In past years, students were able to choose from four social movements, but this year there were six options. Groups focusing on the Asian-American movement and LGBTQ+ movement, respectively, were added to the program.
Communication professor Bert Ballard led a group in learning about Asian immigration into the United States, while psychology professor Steve Rouse led the LGBTQ+ Movement group.
"Asian is a broad term," Muegge said. "Of course, you have Chinese, Japanese, Vietnamese, Indonesian and others. I like how the trip differentiated them in a way; that is something I really appreciated."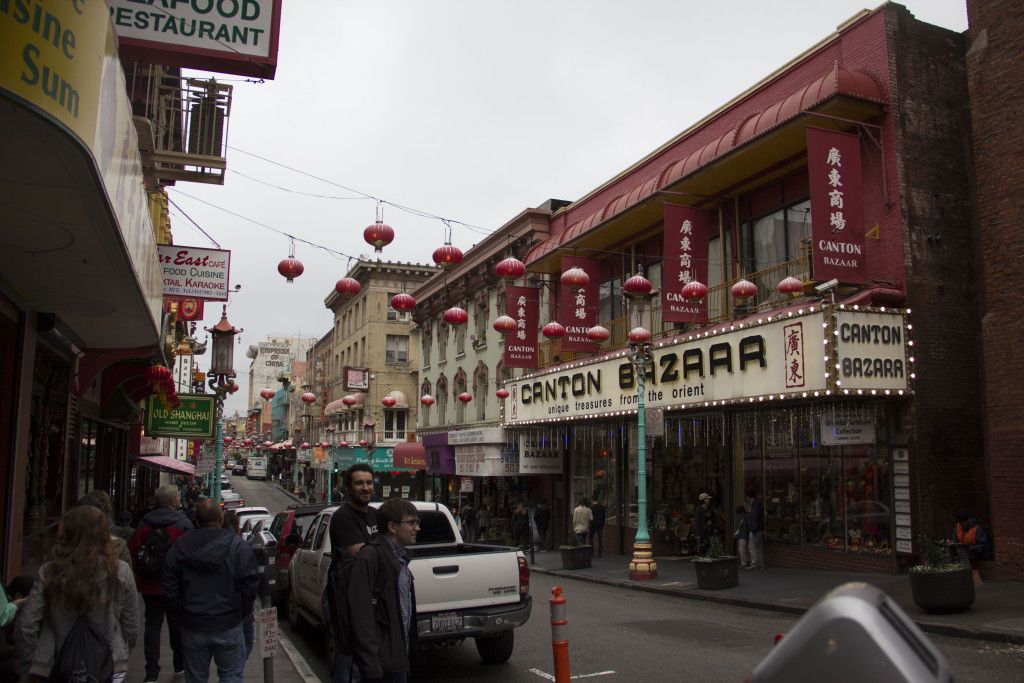 Ballard said he hopes that by hearing many stories and experiences of Asian immigrants, students will understand that "not all of it has been easy, welcoming or consistent throughout history. In fact, some have faced systematic and legalized discrimination and continue to experience this."
"I enjoyed getting to learn the history of the LGBTQ+ movement and how San Francisco has contributed to it." Sophomore Wesley Ervin said.
"I hope that students were able to see that some of the debates and disagreements about sexual orientation that often occur in Christian settings sometimes miss a more important truth — that God loves all people and all people need a spiritual home and a church can follow Jesus' lead by meeting people where they are." Rouse said.
Four other social movements were included in the project that students participated in. Professor Gretchen Batcheller led the Arts Movement, former Pepperdine professor Dan Morrison led the Black Power Movement, professor Stephen Davis led the Green Movement and professor Sara Stone-Watt led the Women's Movement.
Samabajon chose to learn about the women's movement. "I liked hearing the personal stories of the two women who lead our tour." Sambajon said. "It was empowering, I didn't previously know much about what women fought for.
Sophomore Grace Vitek said she was glad that she participated in the green movement because she learned new ways to help the environment. "I learned what things impact ecosystems and how we can have less of an impact on them." Vitek said.
Before returning to Malibu, the group of 90 students stopped to walk across the famous Golden Gate bridge.
Vitek said she enjoyed walking across the bridge the most and it was thought-provoking in a way.
"As I walked the bridge, something I thought about was the many people who have lost hope and jumped off of it," Vitek said.
In addition to the spring trip to San Francisco, sophomores can visit Catalina Island in the fall and participate in Project Lead during spring break.
Project Lead is a weeklong road trip in which sophomores get the opportunity to visit historical sites, interview prominent leaders, conduct leadership workshops and other service projects. The deadline to apply for Project Lead was Tuesday.
Assistant Director for Intercultural Affairs and trip organizer Bryce Coefield said he hopes students returned from the Year2Malibu San Francisco trip with "a greater understanding of past social movements and how the past movements relate to the present."
___________
Follow Bryce Hanamto on Twitter: @Bryce_Moto