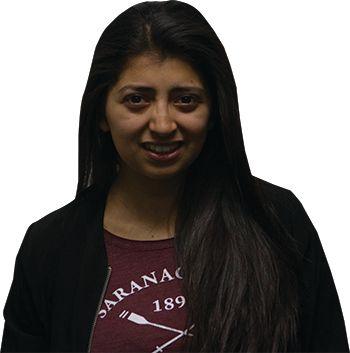 He's making a fool of himself. He's insensitive to Kenneth Bae's family. He is upsetting people with his "goodwill" trips to North Korea — those are the types of taglines and comments being thrown around whenever the words Dennis Rodman or North Korea are mentioned.
The Hall of Famer and retired professional basketball player, who spent 14 seasons in the NBA with the Detroit Pistons, the San Antonio Spurs, the Chicago Bulls, and even four short stints with the Los Angeles Lakers and Dallas Mavericks, finds himself once again in the thick of social criticism over his fourth departure to North Korea in the past 12 months.
Visiting the country ruled by Supreme Leader Kim Jong-Un presents an ethical dilemma of whether one "ought to" even visit.
The North Korean government is seen by international standards as oppressive: people are forced to work, they are assigned to their jobs, it is difficult to transition to another type of work, the voting process isn't democratic in the least and the state's police power is exercised routinely and brutally — evidenced by the recent public execution of eighty North Koreans (none of whom were convicted of high crimes).
Nonetheless, Rodman has exhibited little-to-no hesitance in accepting invitations from Jong-Un as this Monday he returned from North Korea's capital, Pyongyang. His trips have included activities such as watching friendly matches between the Harlem Globetrotters and the national team for North Korea, drinking lavish liquor with Jong-Un and his wife and even singing "Happy Birthday" for the dictator while attempting what Rodman calls "basketball diplomacy."
And — all through it — I've been clenching and grinding my teeth.
I understand the arguments for it. More tourism will open up North Korea to the rest of the world, in turn establishing relationships with other nations, which is key to promoting peace. Even my own sentiment is in tune with personal liberty as a little voice in the back of my head says, "Rodman has the right to exercise his liberty." However, I remain with my teeth clenched.
Bae's family deserves better than an ex-basketball player tweeting that he's "calling on the Supreme Leader of North Korea …. to do [him] a solid and cut …. Bae loose." They deserve better because while a man suffers laboring in a land that is not his own, apart from the ones he loves, Rodman dines on fine food and enjoys expensive liquor with Jong-Un. Although this may be a rightful exercise of personal freedom, it is not an ethical one.
The people who are being oppressed, mistreated and denied even the dignity of basic human rights deserve better than an individual watching basketball games with the very person who represents their oppression. They deserve real diplomacy over a wooden table, in a government building, with real results being brought up by Clinton-esque personas. True, those attempts have already been made and to little or no avail, but no "Happy Birthday" singing is going to fix that. Furthermore, no unethical tourist ventures will resolve any of this either.
We, citizens of the world, also deserve better than basketball diplomacy. For while they are a single man's efforts at getting an oppressive regime to open up, they are an indignation. Yes, I applaud individual efforts. Yes, enacting real change is difficult and surely Rodman should not be held to some impossible standard of morality. Nonetheless, we deserve better than indignation, better than failed efforts and better than basketball diplomacy.
One thing that I have learned from my recent experiences in debate is that the method is equally important to the result. If we are to progress, if North Korea is to stop its oppression and if Rodman's basketball diplomacy is to function, then we "ought to" adhere to ethical reasoning.
No more fine wine, no more half court smiles or insensitive talk suggesting that North Korea "had its reasons for imprisoning Bae." Instead, Rodman should do all of us a favor and cut the method in which "goodwill" trips are conducted.
_____________________________________________________________________________
Follow the Graphic on Twitter: @PeppGraphic