Photos courtesy of Bradley Griffin
Pepperdine's "Futureproof" successfully captured the internal conflict between belonging in society and being oneself. Director Cathy Thomas-Grant, professor of theatre, strongly displayed the importance of individuality in leading Lynda Radley's play. Radley originally wrote the play in 2011 and it premiered in Edinburgh, Scotland that same year.
Junior Clayton Mattingly played Robert Riley, the titular leader of the once successful Robert Riley's Odditorium who must find a way to bring fortune back. The Odditorium members include the mermaid Serena, conjoined twins Lillie and Millie, hermaphrodite George/Georgina, armless and bearded Countess Marketa and the fattest man in the world, Tiny. The members are struggling with poverty and the Townies who throw stones at them for who they are.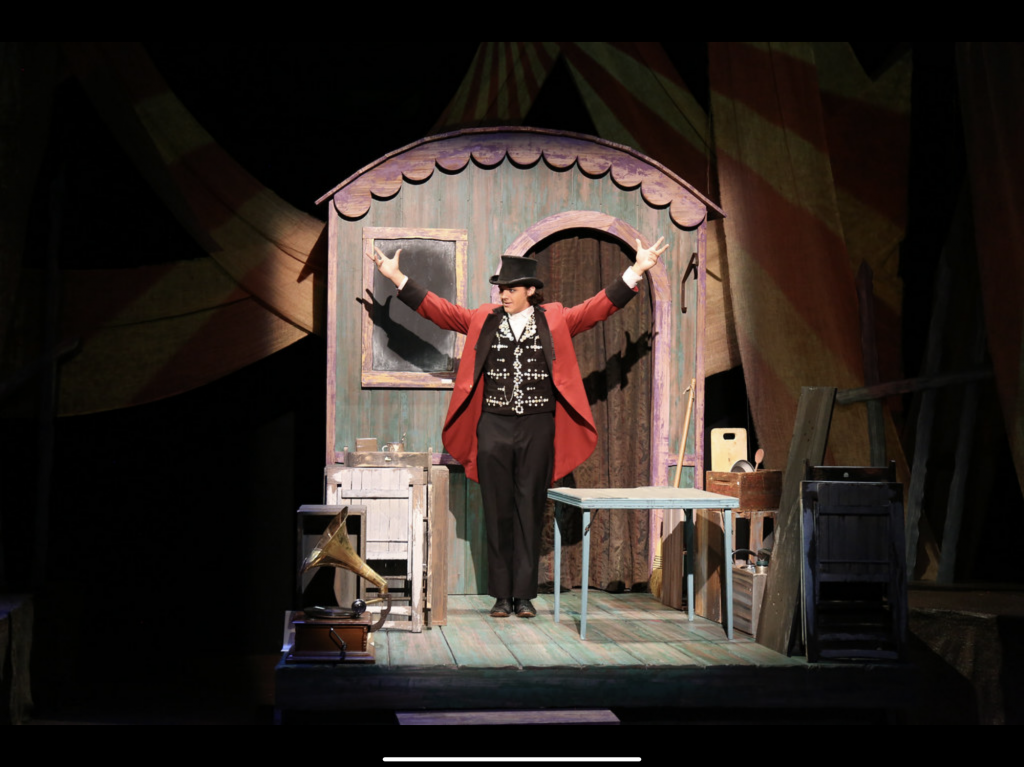 When Riley announces his plan that the members must become normal, the question of the importance of their uniqueness is brought to the forefront. The Oddities all have differing opinions on what to do, and some of them begin to slowly follow through with the plan. Tiny becomes thinner, Countess Marketa has Serena shave her beard, and Lillie seeks to be separated from Millie.
However George/Georgina, Serena and Millie are not too thrilled with this and seek to remain themselves. Millie even notes many times throughout the play that she does not even know her own sister anymore. The play then follows everyone pondering the questions of their self-identity and how far they are willing to go for a promised fortune.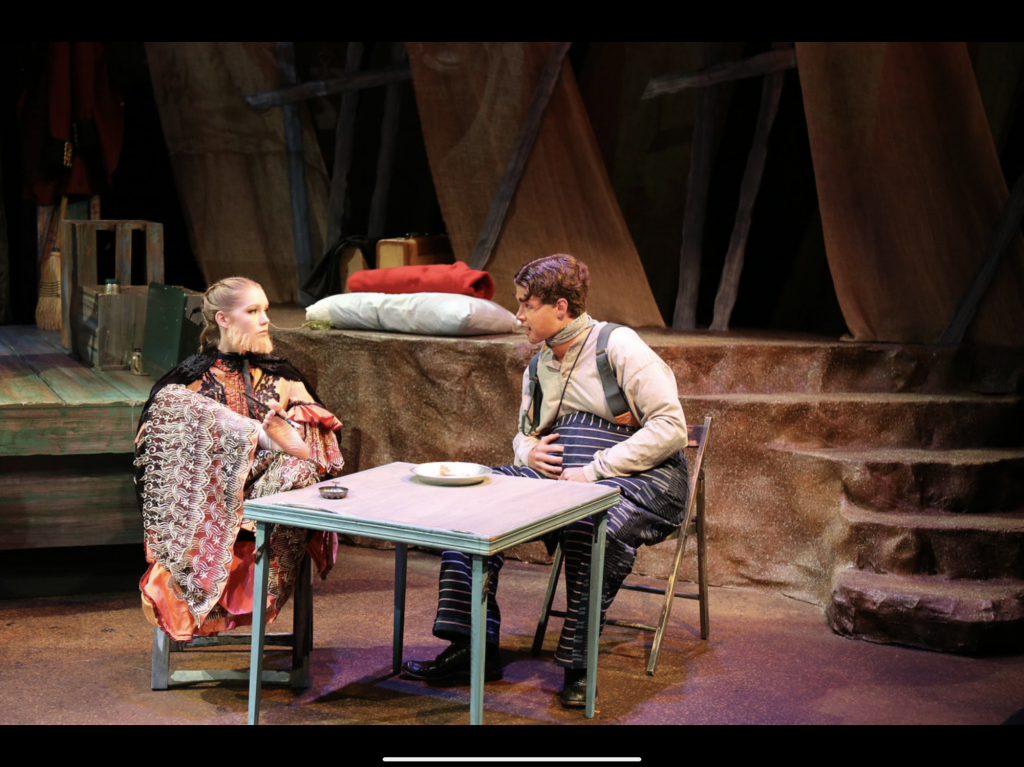 "Futureproof" is set in a wasteland near a town in no specific time period. The importance of one's originality is timeless and applies to everyone, and the simple setting helped to emphasize this central point.
"In our world of obsession with reality TV and countless social media platforms, it becomes difficult to sit with ourselves and feel like we belong and that we are valued just as we are," Thomas-Grant said.
The play helped to remind its audience of the significance of one's own individuality in times where it can sometimes feel it is more important to belong than to be true to oneself. With phenomenal performances from the actors and extraordinary writing from Radley, it was very reflective and enjoyable.
The actors in this play performed exceptionally, especially with their characters' odd features they had to emulate. They also thoroughly prepared for their characters as early as the summer. Junior Julia Pankow, who played Countess Marketa, said she practiced for her role by picking up objects with her feet this summer.
Sara Eakman and Abrianna Lawrence played the conjoined twins, and they had to waltz with two different partners while sticking together. All of the actors had to be bold in these roles and they succeeded.
Even with these barriers, the actors gave raw performances. The performances made it easy to feel connected with the characters' conflicted thoughts while also experiencing their physical barriers.
Rehearsals began for "Futureproof" Aug. 25, and it played in the Lindhurst Theatre at Pepperdine University from Sept. 24 to Sept. 28.
____________________
Email Race Dalton at race.dalton@pepperdine.edu