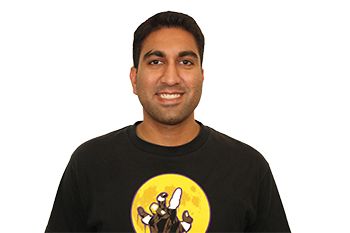 The sounds of summer are soon to be a fleeting memory as fall fast approaches. Here's a look back at some of the summer albums of 2013 that shined the brightest in the sun:
Jay Z 
"Magna Carta Holy Grail": The long time rapper's 12th studio album "Magna Carta Holy Grail" maintains his streak of near-perfect production and calculated delivery, but it fails to reach the game-changing heights of some of his previous work. That's not to say that the album is bad, as plenty of guest artists and a variety of styles keep the album moving from a smooth start to a strong finish.
The Civil Wars

"The Civil Wars": The self-titled album by The Civil Wars sadly might be their last, as the duo went on hiatus shortly before its release due to irreconcilable differences.
The eponymous album has received critical acclaim, debuting at No. 1 on the Billboard 200 chart and providing a beautiful and at times haunting track list of country and folk songs.
Capital Cities 
"In a Tidal Wave of Mystery": Capital Cities was formed after a duo of commercial jingle writers who met on Craigslist decided to form a band. The resulting catchy indie-pop album provides a great fusion of funky sounds and upbeat lyrics and oozes energy from start to finish.
J. Cole

"Born Sinner": "Born Sinner" highlights the evolution of rapper J. Cole, who continues to impress with his lyrical talent and raw delivery. Primarily produced by Cole himself, the album feels like a throwback to the hey-day of rap. Crisp beats are torn apart by a hungry Cole, who calls out rappers left and right throughout the album while simultaneously paying homage to those who have left their mark on the craft. Songs like "Crooked Smile," "Runaway" and "Let Nas Down" highlight the breadth of Cole's lyrical skills.
Queens of the Stone Age

"…Like Clockwork": Queens of the Stone Age return from a lengthy absence with their sixth studio album, and it was worth the wait. The brooding rock band delivers an album that is at times tense and dark, fast and loud, or slow and dreamy. The mix of styles coupled with deep, melancholy lyrics keep the album flowing at a great pace, and the skillful instrument playing will keep your ears screaming for more.
Robin Thicke

"Blurred Lines": The veteran singer has had his fair share of controversy over the eponymous single from his new album "Blurred Lines," but it's undeniable that Thicke has presented another quality album. A departure from his usual style, "Blurred Lines" is an experimentation by Thicke to create a more pop-centric album, and for the most part it works. Some long-time fans may be thrown off by this brazen departure from his usual fair, but if you're into high production pop tracks, this album is a dead ringer.
Valerie June 

"Pushin' Against a Stone": Blues singer and multi-instrumentalist Valerie June delivers another powerful album with "Pushin' Against a Stone." The soulful crooner blends together a mix of soul, folk, gospel and bluegrass styles to produce a 12-track album full of character and heart. June's rough but beautiful delivery plays well against the folk melodies of the album to create a perfect fit for the beloved genre.
Disclosure
"Settle": The English duo known as Disclosure has been making waves with their debut studio album "Settle," which is touted by some critics as among the top dance albums of 2013, for good reason. Influenced heavily by the disco, house and dub step genres, the electronic dance album is a head-bobbing good time that features a heavy dose of guest singers. Small break-ups in tempo during the album can unhinge the pace a bit but are easily overlooked.
As published in the Aug. 26, 2013 issue of the Pepperdine Graphic.
_____________________________________________________________________________
Follow Chirag Patel on Twitter: @cbpatel86