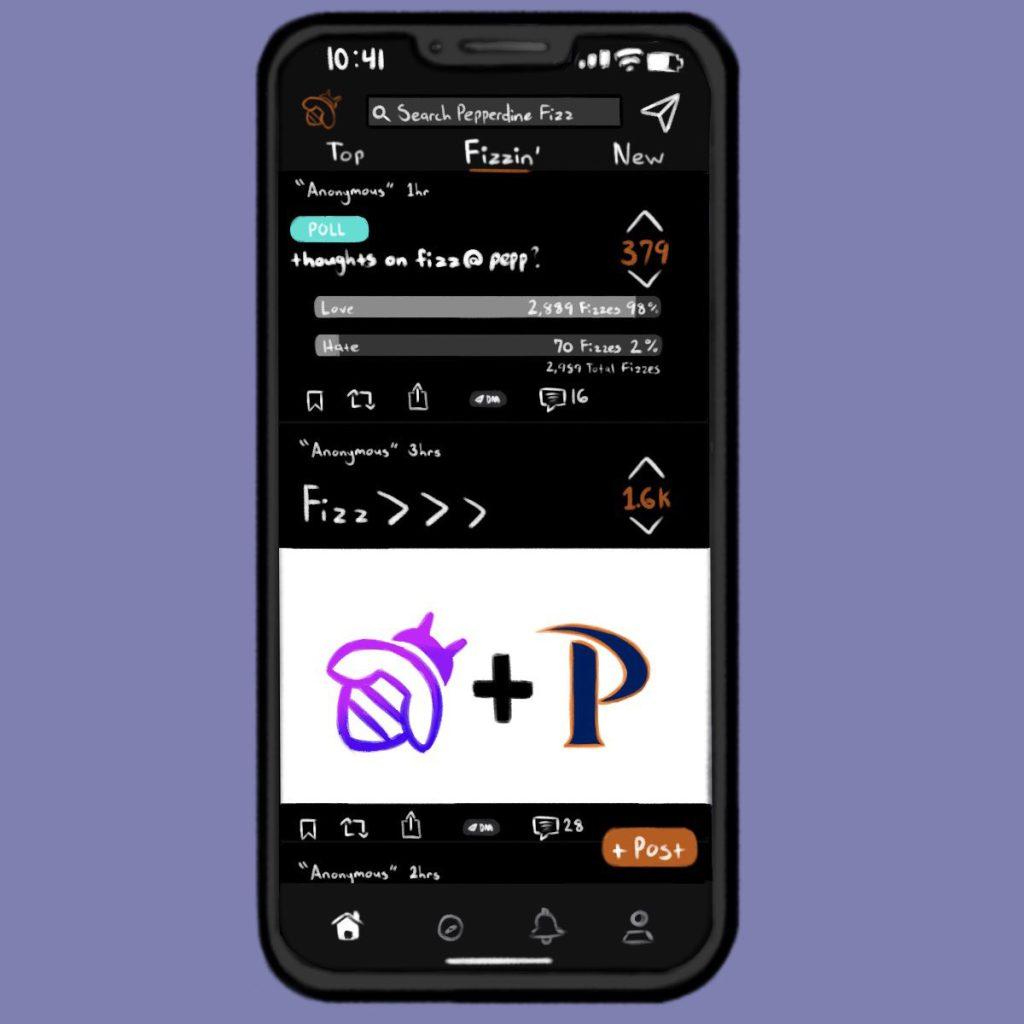 Transparency Item: The Perspectives section of the Graphic is comprised of articles based on opinion. This is the opinion and perspective of the writer.

Last fall, the social media app Fizz launched on Pepperdine's campus. Initially, it was met with skepticism by students because there was already a college-targeted app called Yik Yak that was popular among students.
It seemed unlikely that something could replace Yik Yak, but Fizz was undeniably more sophisticated, giving users the ability to retweet posts, create polls and post pictures. Not long after its launch, Fizz became the main school-centered form of social media, and Yik Yak faded away.
About a year in, many students have issues with Fizz. Despite the efforts of dedicated moderators, it can still be used as a way to target certain students in, at best, an attempt at vigilante justice and, at worst, borderline bullying.
While the negative online discourse is inexcusable, it is also not the intention of the app, and the majority of users should not carry a stigma that is indicative of only a small portion of those who are active on Fizz.
Additionally, there is something very unifying about having niche jokes as a community that are the product of the specific experience of attending Pepperdine, which the app provides.
Any time something happens at Pepperdine, whether it be good or bad, someone will immediately post on Fizz for everyone to hear about. That can be a fun way to spread news like President Jim Gash making the half-court shot at Waves Weekend.
Or, in a scarier time, Fizz was a way to mass inform people that the active shooter call Aug. 30 was inaccurate. That was how I, along with many other students, tried to discern what was happening before we got a second call from Pepperdine explaining that it was a false alarm.
Fizz plays a major role in fostering community at Pepperdine, which is an important aspect of college.
It is imperfect, as all social media is, but at the end of the day, it provides entertainment and information to students at Pepperdine in an easily accessible way.
_______________________
Follow the Graphic on Twitter: @PeppGraphic
Contact Fiona Creadon via email: fiona.creadon@pepperdine.edu or on Instagram: @Fiocreao