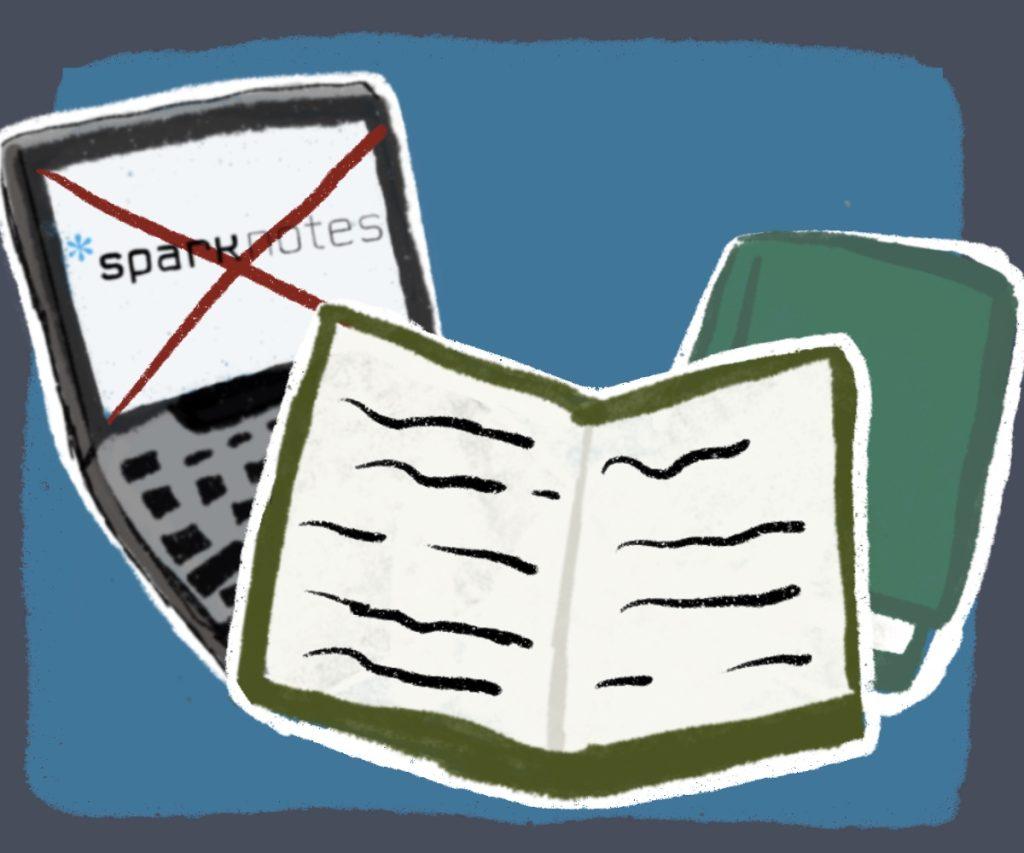 Transparency Item: The Perspectives section of the Graphic is comprised of articles based on opinion. This is the opinion and perspective of the writer.
It's a scenario many students have experienced — piles of unfinished homework and not enough time to complete readings for class. Or maybe, the reading just does not seem very interesting.
For many students, SparkNotes becomes their main source of information when they are short on time. Yet, relying only on SparkNotes can eliminate opportunities for learning.
Students who spend time reading and analyzing develop critical thinking skills, which they can only learn through practice, according to research by Snyder and Snyder.
Students who create their own summaries — instead of just reading one online — practice acquiring and synthesizing information.
It can be tempting to speed through reading assignments, but if you take a shortcut in your learning, you're only cheating yourself.
If students rely solely on SparkNotes, they also miss out on getting a sense of an author's style.
To improve any kind of skill, people try to imitate teachers and masters of the art. For example, an aspiring painter will study the Mona Lisa and other works of Leonardo da Vinci to learn from him.
In the same way, if students want to improve their writing, they need to read and analyze an author's style through the text itself.
Using SparkNotes to learn about Shakespeare's style instead of reading his plays is like getting a description of the Mona Lisa but not seeing the painting. A person might get a rudimentary understanding, but their imagined image would be nothing like the experience of actually seeing the work.
Even SparkNotes encourages students to read books for themselves.
"Our literature guides are meant to be read along with the books they analyze," wrote SparkNotes.
Even if SparkNotes can be a useful additional resource, it is not intended to replace the act of reading.
If you want to make the most of your education — and the time, money and effort invested — spend time reading as much of a book as possible.
___________________
Follow the Graphic on Twitter: @PeppGraphic
Email Madison Luc: madison.luc@pepperdine.edu