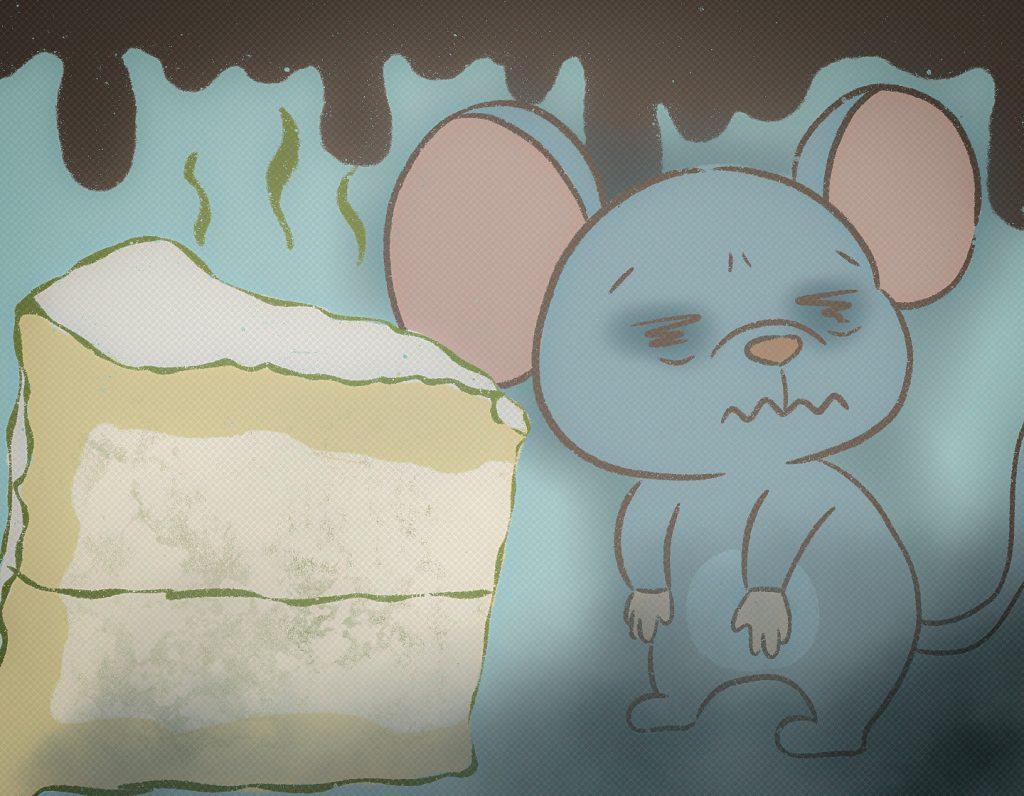 Art by Vivian Hsia
Hear me out. While I may not be a cheese connoisseur, I do enjoy a wide variety of the delectable dairy product.
A nice sharp white cheddar? Amazing. A creamy brie? Absolutely. A smokey aged gouda? Yes, please. However, Humboldt Fog? Not it for me.
I had high hopes and expectations — I mean, a random man with blue hair had recommended it to Sammie and I in the Ralphs' cheese aisle and later that evening Sammie was literally eating it by the spoonful. However, when I took a bite, I was instantly confused and repulsed at the experience.
This cheese gave me "the ick" to say the least.
My taste buds attempted to piece everything together, from its flavor notes to its texture. Unfortunately, the only conclusion they came to was they never wanted to endure that cheese ever again.
Maybe I just need a more acquired taste? Or maybe I shouldn't take cheese recommendations from a stranger with blue hair when shopping at Ralphs? All I know is this cheese should just disappear into the fog and never come back.
If you want a good cheese, I highly recommend Trader Joe's Unexpected Cheddar. This one takes first place in my books with its crumbly but creamy texture and delightful tangy flavor. It is definitely the ideal selection for an evening charcuterie board or even a cream-based sauce — it should be on your grocery list the next time you're at Trader Joe's.
____________________
Follow the Graphic on Twitter: @PeppGraphic
Contact Lisette Isiordia via email: lisette.isiordia@pepperdine.edu