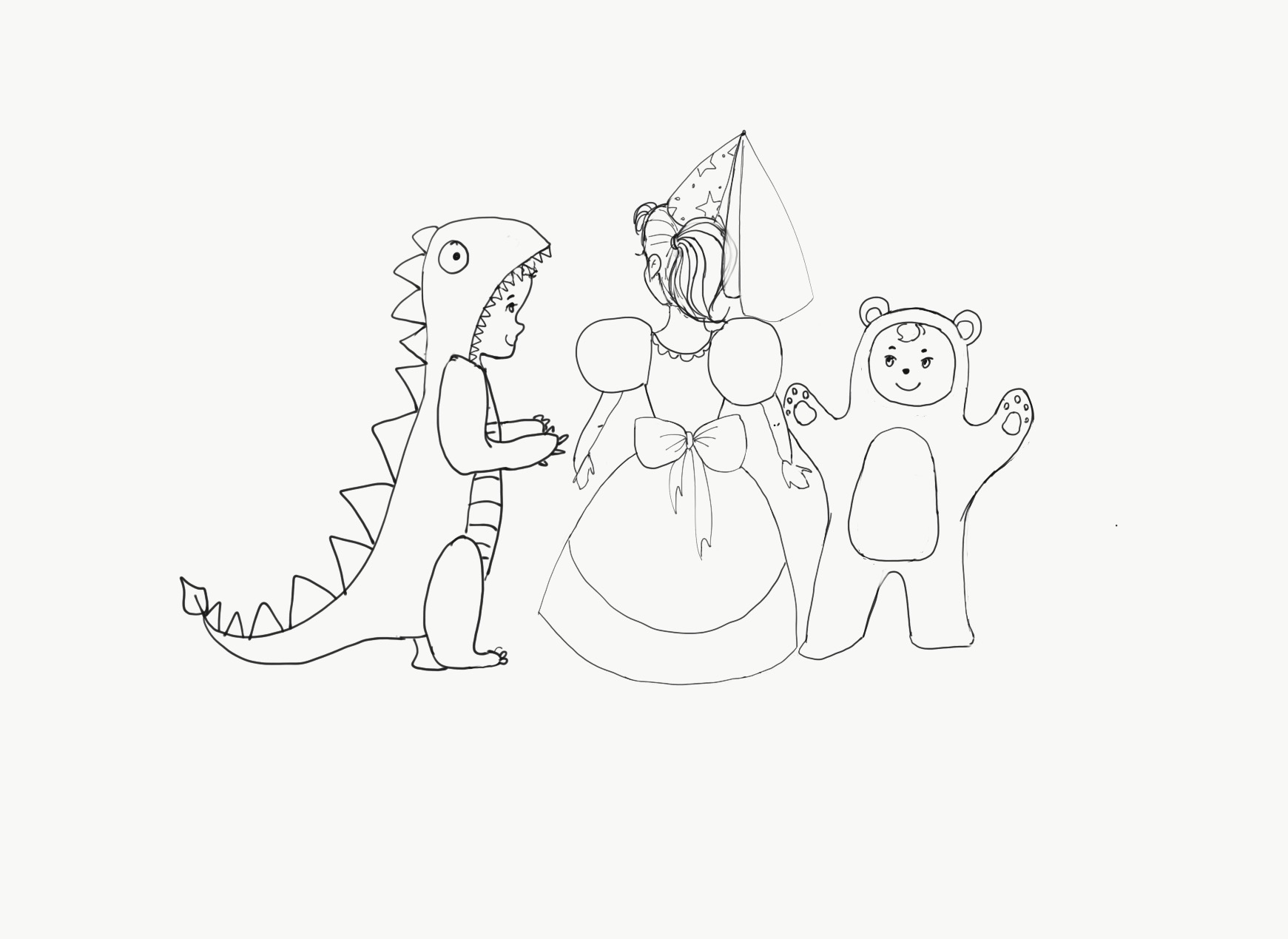 Art by Sybil Zhang
One of the most important phases in a child's life is early childhood, generally from ages 2 to 6. In this time, the brain is constantly developing, and children have a seemingly unlimited source of energy. This energy, though encouraged at home during playtime, is sometimes repressed at school. This should not be the case. In early childhood and education, mainly pre-school and kindergarten, children should be encouraged to explore and learn about their world in a manner that encourages movement, physical activity and self-guided learning; a curriculum today that is often referred to as "play-based" learning.
I have a close friend who sends her children, 5-year-old twins, to a play-based preschool called Horizon Hills. As a frequent babysitter for this vibrant duo, I have had the opportunity not only to watch them grow and develop, but observe first-hand how play-based education has benefitted them. At their preschool, they've had the chance to indulge in the activities that they enjoy and are growing in their knowledge. Both have already shown an aptitude for number memorization and pattern seeking.
The idea of "play-based" or child-centered learning is rather simple. It stems from the activity known as play that children partake in from a young age. Children learn best through play. In a preschool or kindergarten classroom, a play-based room would be divided up into sections based on different "subjects," such as art, science, books, building or helping with snacks.
The concept of a play-based preschool is described in the Laura Lewis Brown's article, "Comparing Preschool Philosophies: Play-Based vs. Academic," published by PBS. The article describes the typical child-centered curriculum at the pre-school level. The kids are free to choose their activity, move freely from one station to the next and all activities are planned around a child's development. For example, art easels help children strengthen their hands by holding paintbrushes, and develop the motor skills to paint across the paper, without having to move from one side of the stand to the other. Science is learned through small projects or by exploring outdoors.
The child-centered learning doesn't have to stop at a pre-k level, either. Mariposa School of Global Education, located in Agoura Hills, offers Waldorf education, one of the play-based curriculum guides for education, and hosts children from kindergarten to the eighth grade. The Mariposa Curriculum Guide on their official website explains how children develop language, art, reading and writing skills through activities involving theater, musical development, self-guided storytelling and so on, while math is taught using a textbook-guided approach.
Rather than being forced to sit still, hold a pencil when their motor skills are still developing and be spoken to, kids can go forth and explore and be excited about the world around them. This form of education is without a doubt a fulfilling, successful program and should be encouraged more often. As future caregivers and teachers, students at Pepperdine should consider the benefits of play-based education that encourages healthy development in children, either as an educational path for those of us who want to teach, or in the future when our own kids go off to school.
____________
Follow Nenah Mikuska on Twitter: @nenah_mikuska