Photos by Kaelin Mendez
Pepperdine Improv Troupe performed their first ever long-form show, stepping outside the comfort of their regular Elkins gig. On Sunday, Jan. 28, PIT tried their hand at a new style of improv in the PLC mini-theater.
Long-form improv is similar to a play in length and execution, only it's completely improvised. The Sunday night performance lacked the games and competition audiences typically see in PIT shows. Instead, the troupe performed intricate scenes about fifteen minutes long, like improvised one acts. Players also had the opportunity to sing full-length songs and perform stand-up comedy sets, all improvised.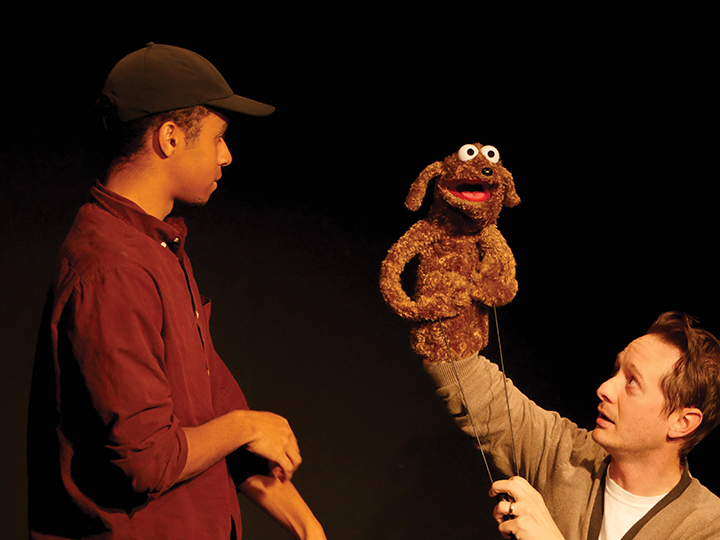 "It was a unique opportunity where we could, you know, really push ourselves but also stay within the realm of comfortability of our strengths," Gregory Camperos, Pepperdine junior and PIT cast member, said.
The performance, with an audience of around 35, was more intimate than the typical Friday night shows. PIT players sat on the sidelines when they weren't performing, becoming part of the audience themselves. It was the first time PIT has ever hosted a show of this nature.
"It was really fun to sort of do it with a different point of view – I get to be in the audience and really get to enjoy how incredibly talented my fellow performers are," Camperos said.
PIT's cast offers a variety of strengths, all of which were highlighted in the show. There was laughter, romance and a touch of drama. Evatt Salinger, who played Edward Bloom in last semester's "Big Fish" improvised a full-length song. Isabel Klein, Theater and Media Production major, delivered a stand-up comedy set about spiders and sweaters on the spot.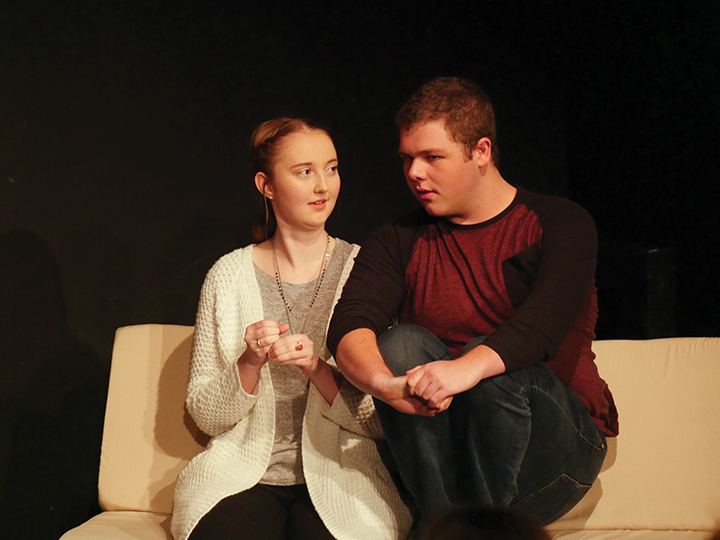 Smaller scenes broke up two long-form stories. The first long-form story centered around the theme of high school drama while the second focused on "trouble in the kingdom," featuring dragons and angry peasants. Both long-form stories consisted of multiple settings, scenes and characters. The actors skillfully applied creative character quirks and sharp comedic timing to their work.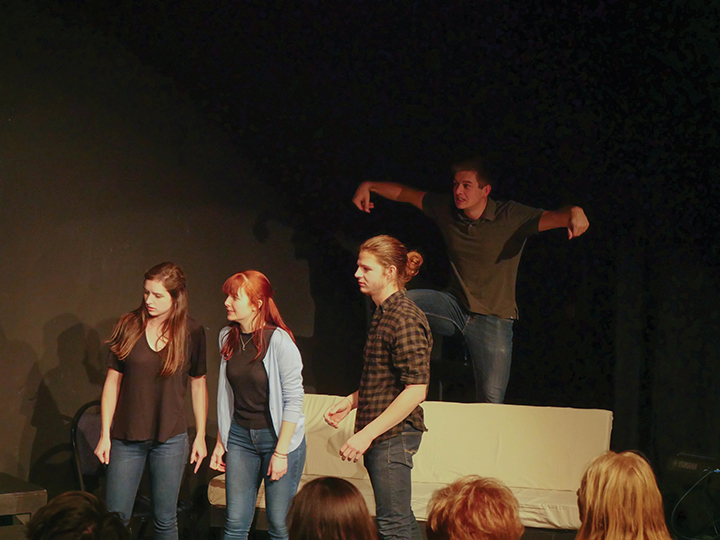 The Sunday night show was both funny and emotional. The actors always entertain, but with this more intimate setting, they proved their ability to embrace drama as gracefully as they handle comedy.
PIT hopes to continue to show this new style of improv and plans to do more long-form shows in the future.
When asked how he felt about the show, Camperos said "We really would like it to happen again."
_________________
Follow the Pepperdine Graphic on Twitter: @PeppGraphic