As the clock ran down to zero against the University of San Diego on Jan. 12, Pepperdine Women's Basketball lost despite a grueling effort.
A hard-fought offensive rebound by sophomore forward Amosa Meali'l was quickly followed by a three-pointer by sophomore guard Helena Friend with four seconds left, which set a final score of 57-51, favoring the Toreros.
"Physicality played a big role, especially with our bench not as deep as it usually is," graduate guard Marly Walls said. "It's where we struggle a little bit and where we need to improve during the second half of our season."
San Diego came out hot from the start, hitting two early threes to jump to an 8-4 lead. A pair of free throws and a jumper by San Diego senior guard Kiera Oakry increased the score to 17-8 Toreros near the end of the first quarter.
In the second quarter, the Waves were able to inch their way back by sticking to the basics. Solid defense prevented San Diego from scoring, while layups by Friend, senior forward Becky Obimna and junior forward Jane Nwaba cut San Diego's lead down to two, as the Waves trailed 19-17.
Disaster would strike then for Pepperdine as a physical Toreros defense scored four- straight buckets off of the Waves turnovers, leading to a 10-0 San Diego run before the first half came to a close.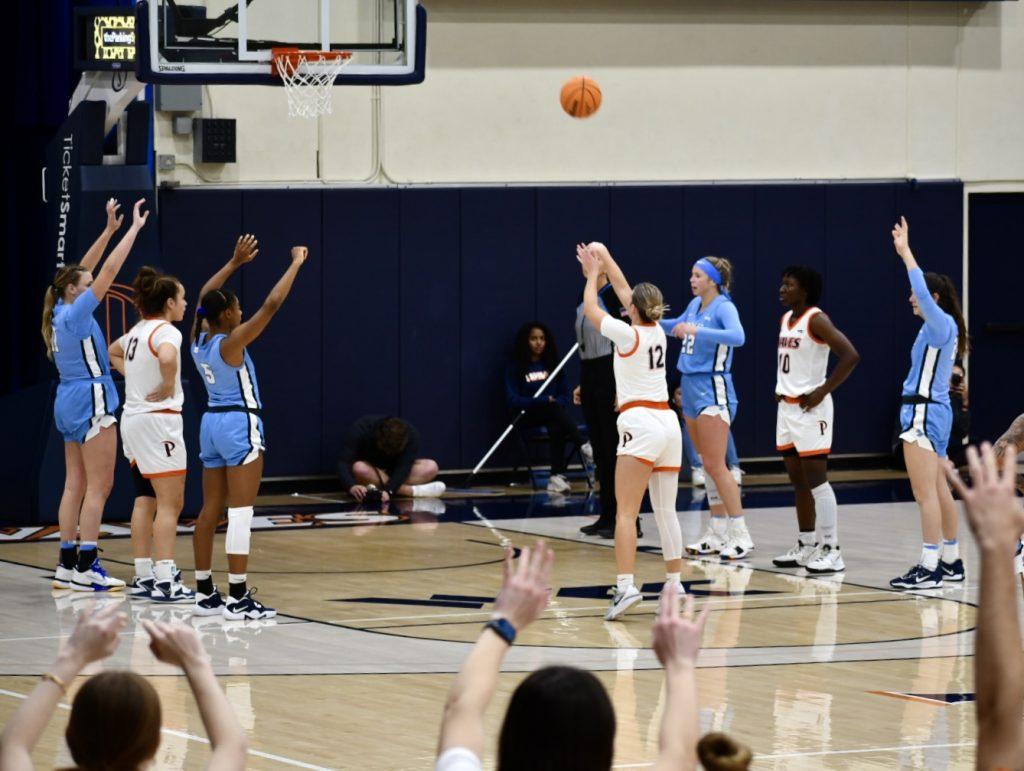 The team continued to struggle as the second half got underway. Multiple blocks from San Diego and a pair of offensive fouls against Obimna increased the Toreros' lead to 16 points, as the score turned 42-26.
With slim odds, the Waves seemed to enter the fourth quarter on a mission. Walls and Obimna each recorded multiple buckets in the paint to boost the Waves' scoring. On the defensive end, an all-around team effort, the Waves were able to force three Torero turnovers and get a steal.
"We picked up the intensity [in the fourth quarter]. We struggled doing that early in the game," Friend said.
The strong quarter was capped off by a hard-fought offensive rebound by Meali'l and a three-pointer by Friend.
The final play was very representative of their hard work for the last month, but at the end of the day, it was not enough. Graduate forward Theresa Grace and sophomore guard Ally Stedman are out due to injury, and assistant coach Brian Rossaro said the team was missing 30 to 35 points from the two players.
"We are working on establishing where those points are going to come from," Rossaro said. "What I like is our team is still fighting, and they are understanding that we have to establish discipline."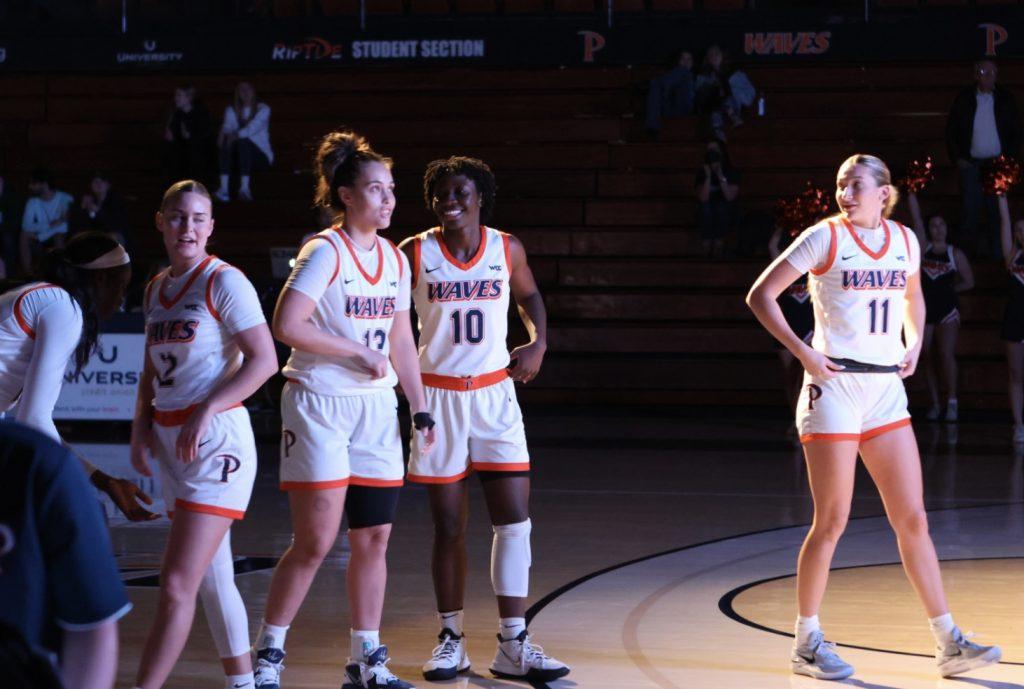 The Waves fell to San Diego on Jan. 14, at Firestone Fieldhouse, marking seven straight losses. If Pepperdine hopes to end the streak, the Waves will have to act quickly in hopes of turning things around before their next game against Loyola Marymount on Jan. 21.
_______________
Follow the Graphic on Twitter: @PeppGraphic
Email Alex Clarke: Alexander.clarke@pepperdine.edu