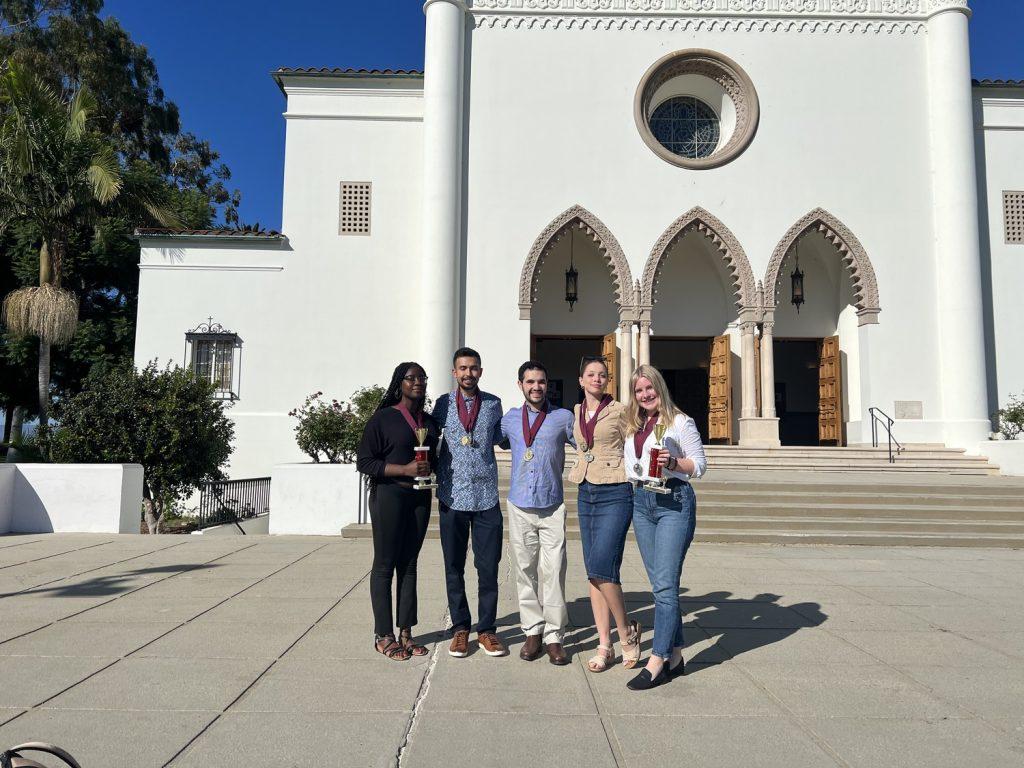 Members of the Pepperdine Waves Debate team pose with their awards following the Loyola Marymount University Venn Diagram Debates in October. This debate highlighted civic issues and included discourse on healing justice. Photo courtesy of Courtney Wisniewski
The Pepperdine Waves Debate team seeks to use debate to teach meaningful civic engagement, said junior Courtney Wisniewski, vice president of communication for the Pepperdine Waves Debate team.
Director of Forensics Abigail Smith is the adviser of Pepperdine Waves Debate. They are a multifaceted program with a competitive team participating in Civic and British Parliamentary debates locally, nationally and internationally, Wisniewski said.
"You gain the confidence to speak to people from an educated viewpoint," Wisniewski said. "Also, debate gives you the opportunity to learn how to actively listen, understand what people are saying and then process it to give them a nuanced response."
Additionally, Wisniewski said they have on-campus programs, online global debates and service initiatives, such as Let's Argue — a program for coaching elementary school students in the fundamentals of public speaking and argumentation.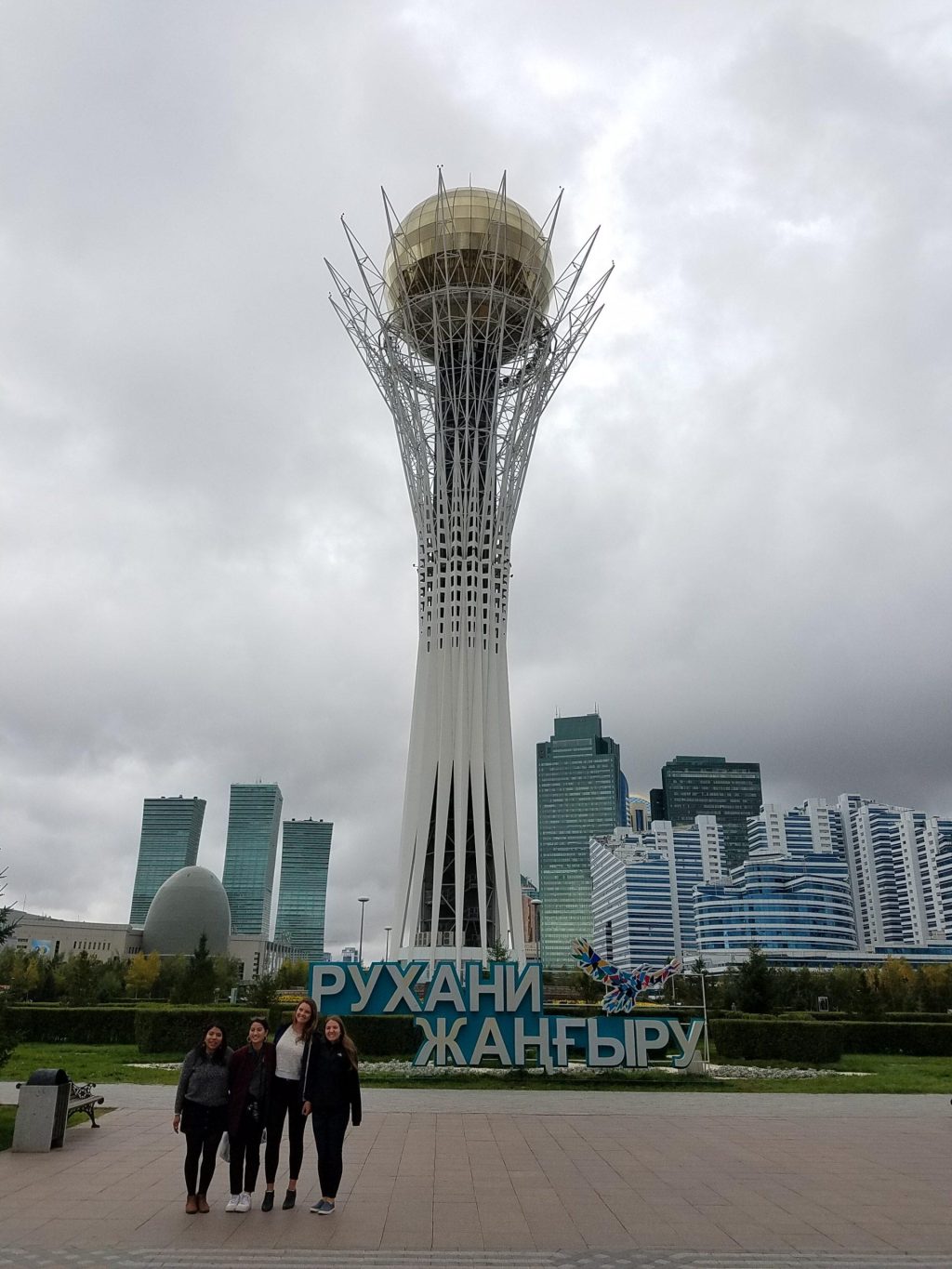 Along with building public speaking and active listening skills, Wisniewski said the debate team offers travel opportunities, such as competitions in Paris, Kazakhstan and Cape Town, South Africa.
"I knew that debate would provide me with educational and career skills, but it is also great for cultural learning as well," Wisniewski said.
Wisniewski is an Advertising major and a Multimedia Design minor and said her career goals differ from political science students and those on the pre-law track, who she said are typically attracted to debate. However, Wisniewski said debate is for everyone, and there are many different ways to get involved.
"Some people on the team compete, whereas others take a teaching role with Let's Argue, and some lead our book club," Wisniewski said. "So it goes beyond just debate."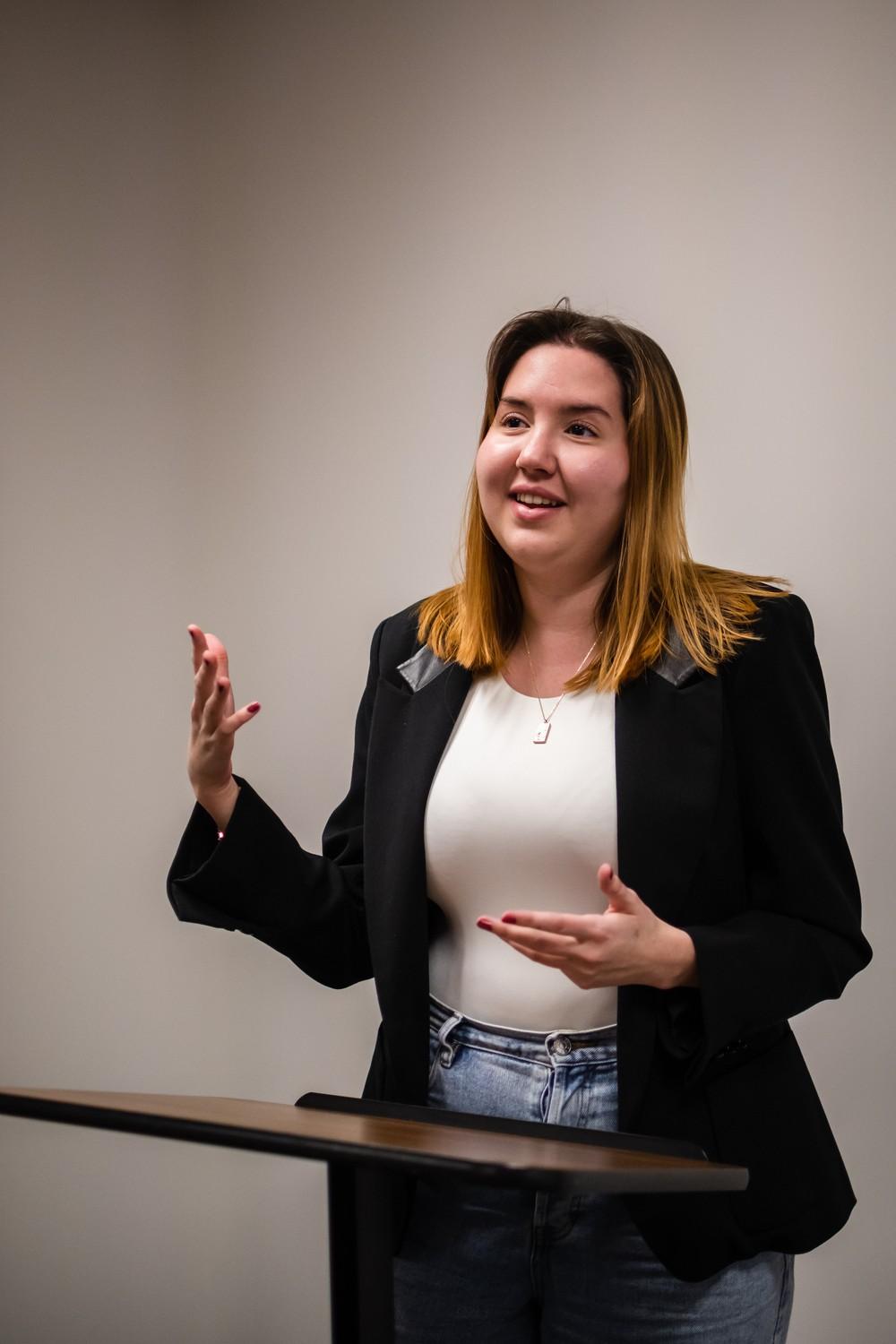 Junior Leyla Pisirici, assistant director and president of Pepperdine Waves Debate, said debate also provides students the ability to explore polarizing norms while meeting people in positions of social change. She said delegates in the European Union judged the international competition in Paris they attended last summer, where they placed first in the country.
"We met the Ministry of Defense in Portugal and the Ministry of Education in Hungary," Pisirici said. "We are judged by people who are making change in the world, who actually have the power to make a difference."
International Studies major Pisirici said the team has debated topics such as vaccine mandates, U.S. troop withdrawal in Afghanistan and the effects of the Taliban Regime on women and children. As an aspiring lawyer, she said it is highly impactful for her to be able to look at all sides of these subjects critically.
"Debate has given me the ability to look at situations from different perspectives because in civic style you are required to talk about an issue from both sides, and it forces you to think outside of the box," Pisirici said. "It forces you to think differently from what you have been taught your whole life, and it really enhances understanding between people."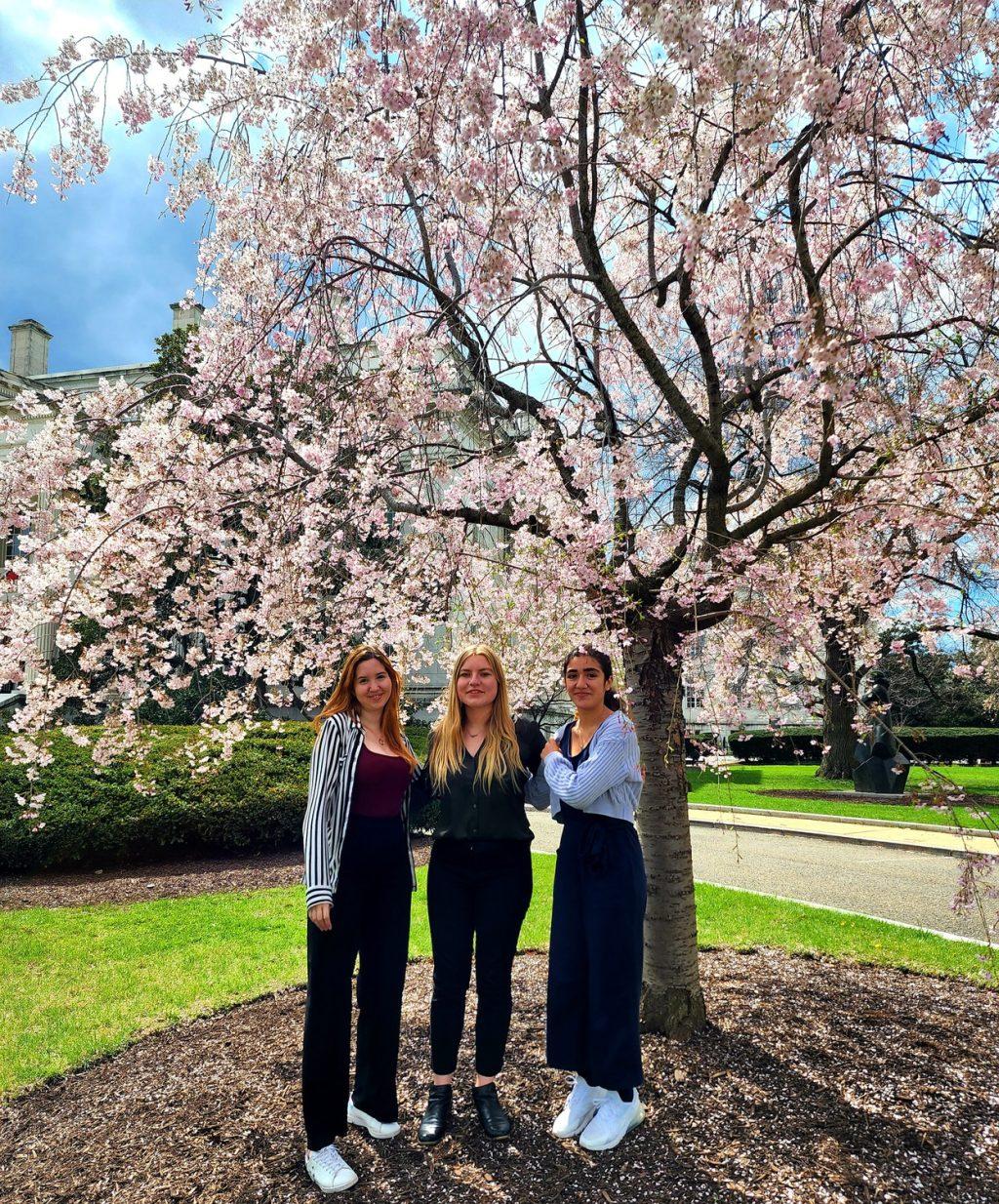 Pisirici, who is from Istanbul, said the team has a genuine dedication to diversity since they have a lot of international students, as well as students from varying racial backgrounds and experience levels.
"Debate helps you to extend your horizons and I think that is needed for every single human being," Pisirici said.
Pisirici said all students are welcome to join Pepperdine Waves Debate Team, regardless of prior debating experience and many students on the team debate for the first time in college.
"When I first came here, I had no experience and was honestly kind of intimidated because usually in debate teams people take it so seriously, and they expect you to have high school experience," Pisirici said. "But here, our focus is teaching and learning. This is how our team is different than other teams in the country, and it is why we reach success."
Similarly, Wisniewski said students of all backgrounds and interests should join debate. She said students can get involved by following the Pepperdine Waves Debate Instagram and direct messaging her on the platform or by emailing Pisirici at leyla.pisirici@pepperdine.edu.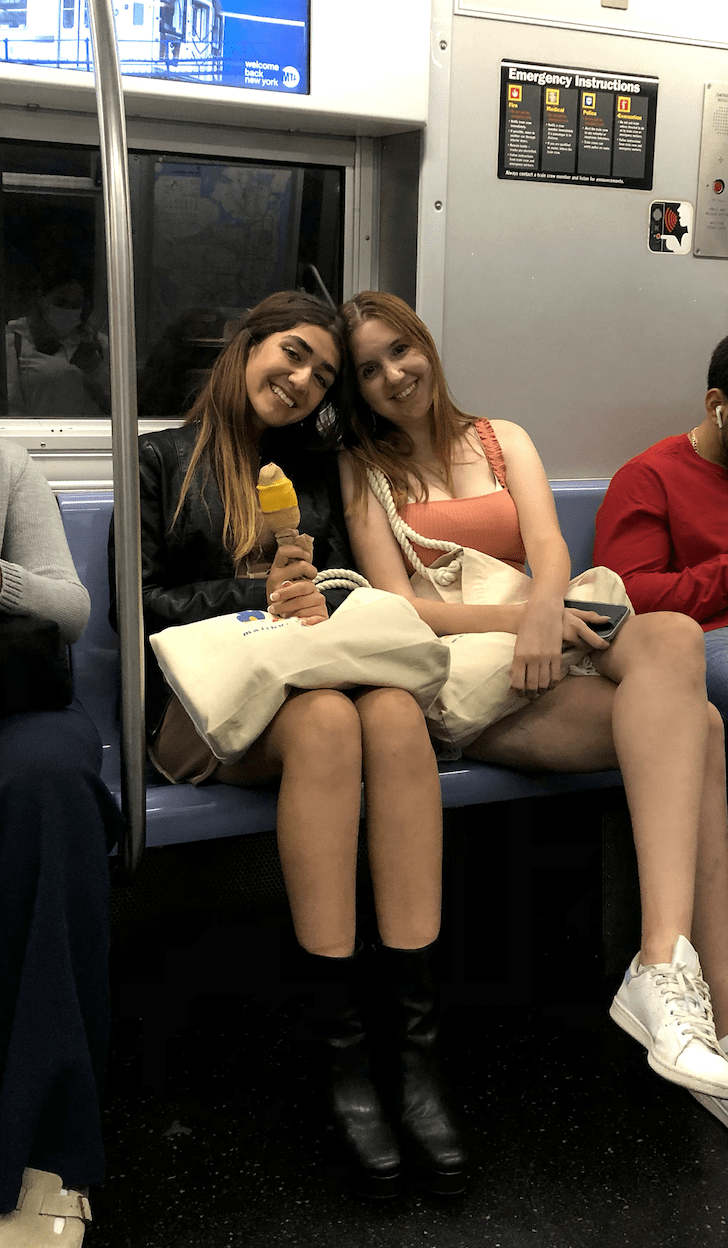 "Whenever people think of debate, they think of a nerdy little program in suits, and that's just not debate anymore," Wisniewski said. "It's more than that, we hang out in the squad room, we explore Paris and get dinner together. Debate isn't all about seriousness, there's a time and a place for that, yes, but most of all it's fun."
___________________
Follow the Graphic on Twitter: @PeppGraphic
Email Milena D'Andrea: milena.dandrea@pepperdine.edu